Xiaogang Ye Mount Emei for Violin, Percussion and Orchestra
Britten Four Sea Interludes from Peter Grimes
Interval
Xiaogang Ye Scent of Green Mango for Piano and Orchestra
Xiaogang Ye The Song of Sorrow and Gratification for Bass Baritone and Orchestra

Supported by Beijing Culture and Arts Fund
Supported by Beijing Performance & Arts Group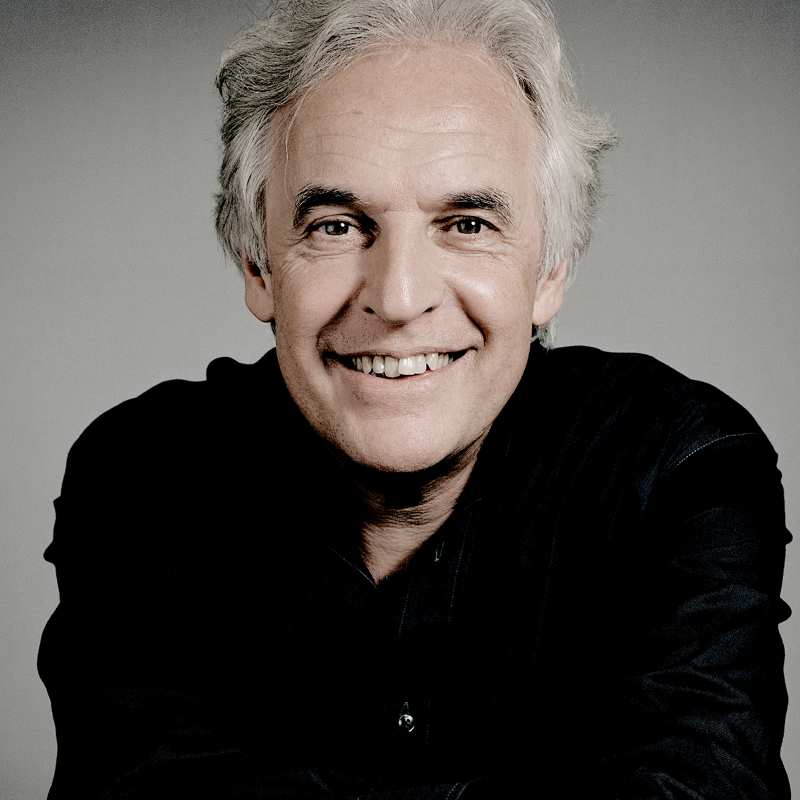 Gilbert Varga
Conductor
Gilbert Varga, son of celebrated Hungarian violinist Tibor Varga, conducts with distinctive presence and flair. A commanding and authoritative figure on the podium, Varga is repeatedly acclaimed for performances displaying a broad range of colours, exquisite textures, and subtle use of dynamics. Renowned for his elegant and exceptionally clear baton technique, Varga has held positions with and guest-conducted many of the major orchestras across the world. Varga has conducted many of the major orchestras across the globe, including the Philadelphia Orchestra, DSO Berlin, Radio Symphony Berlin, Orchestre de Paris, Oslo Philharmonic, Sydney Symphony, Cincinnati Symphony, Royal Liverpool Philharmonic and the Macao Orchestra. In May 2013 Varga was appointed Principal Conductor of the Taipei Symphony Orchestra. Gilbert Varga studied under three very different and distinctive maestros: Franco Ferrara, Sergiu Celibidache and Charles Bruck. In the earlier part of his conducting career Varga concentrated on work with chamber orchestras, particularly the Tibor Varga Chamber Orchestra, before rapidly developing a reputation as a symphonic conductor. He was Chief Conductor of the Hofer Symphoniker (1980-1985), and Chief Conductor of the Philharmonia Hungarica in Marl (1985-1990), conducting their debut tour to Hungary with Yehudi Menuhin. He was also Permanent Guest Conductor of the Stuttgart Chamber Orchestra (1991-1995) and Principal Guest of the Malmö Symphony (1997-2000). In 1997 Varga became Music Director of the Basque National Symphony Orchestra, leading them through ten seasons, including tours across the UK, Germany, Spain and South America. Varga's discography includes recordings with various labels including ASV, Koch International and Claves Records. His latest recording, released in January 2011, of concertos by Ravel and Prokofiev with Deutsches Symphonie-Orchester Berlin and Anna Vinnitskaya on Naïve Records was given five stars by BBC Music Magazine.
RSNO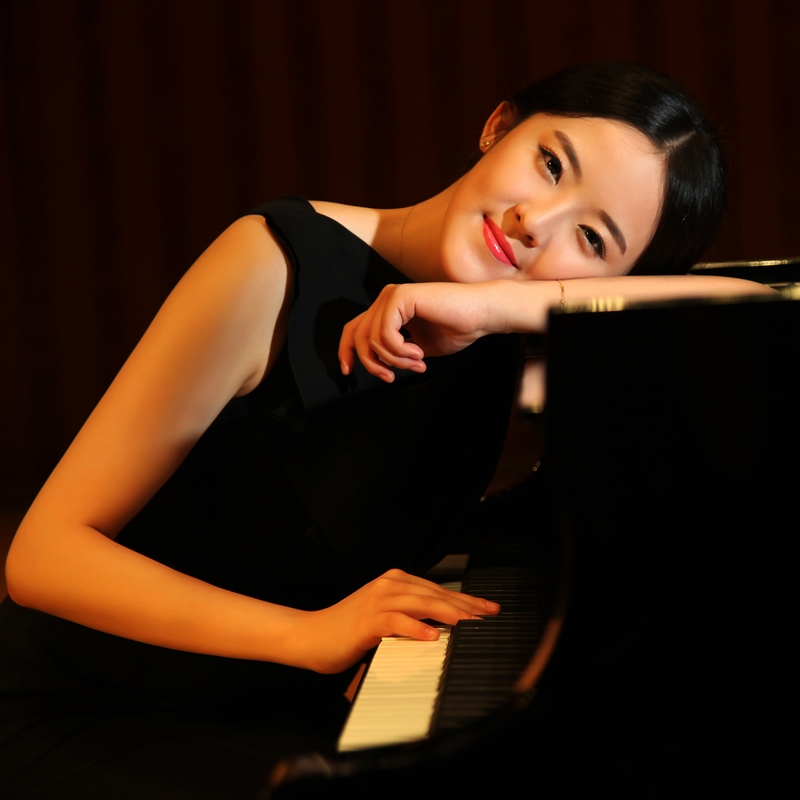 Wan Jieni
Piano
WAN Jieni was born in Germany on February 6, 1995. At the age of four, she received her first piano lessons and moved with her parents to China three years later. At age eleven, she was admitted to the Shanghai Conservatory of Music Middle School and began her professional training in piano under the guidance of the famous Chinese professor LI Minduo. Two years later, she continued her studies at the Central Conservatory of Music Middle School in Beijing. In June 2010, Jieni passed the entrance exam at the University of Music and Performing Arts in Munich with excellent marks and had been intensifying her piano studies under Professor Gitti Pirner, before joining Professor Antti Siirala's class in October 2013. Over the years, Jieni has received many prizes: she obtained her first award at the age of five in Ingolstadt, Germany, and won the first prize at Munich's youth and children's competition at Steinwayhaus in the following year. She also won several first prizes at Jugend Musiziert (Germany's most prestigious music competition for youths) and at the 7th Munich International Piano Panel in 2007. In the same year she received an award for special achievement in art and music in Shanghai, as well as second prize at the international music and art competition for young people in the piano category. In 2008, she received first prize at the national Golden Sunflower Cup in the category Piano, followed by the award for best student majoring in piano at the Central Conservatory of Music in Beijing in 2009. In July 2010 she won first prize at the Third Kawai Asia Piano Competition and obtained the first prize at the national competition Jugend Musiziert in June 2011. In March 2014 she entered the "Junge Stars" competition in Germany and achieved the first prize in the piano category.
RSNO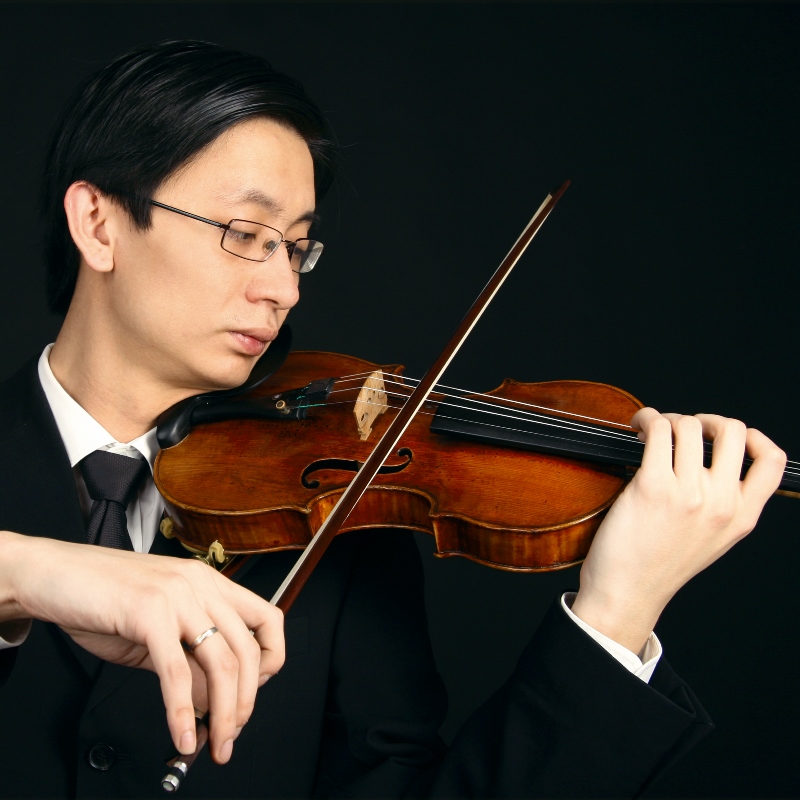 Lu Wei
Violin
LU Wei, Concertmaster of Deutsches Symphony Orchester Berlin,guest concertmaster of Berliner Philharmoniker,the first violinist to join the Anne-Sophie Mutter Foundation. LU Wei began learning the violin with his father at the age of three ,few years later he entered the Primary-middle school attached to the Central Conservatory of Music in Beijing and studied with Prof.Wang Zhilong and Lin Yaoji. LU Wei has been coached and praised by such world famous masters as Isaac Stern, Ruggiero Ricci, Itzhak Perlman, Salvatore Accardo, Igor Oistrakh, Ida Handel, Uto Ugi, Henry Meyer, Yuri Bashmet. In 1997, after attending his playing in Beijing, Anne-Sophie Mutter decided immediately to invite LU Wei for further studies sponsored by her foundation,during the time for scholarship, he studied with Prof. Franco Gulli in Indiana Bloomington, the United States, and Prof. Herman Krebbers in Amsterdam, Holland,and Prof.Ingolf Turban in Stuttgart conservatory of Music. LU Wei has held concerts and recitals in North and South American,Europe,Austrlian and Asia,performed as solist with many world class orchestras as Deutsches Symphonie Orcheter Berlin, London Symphony Orchestra,Royal Scotland National Orchestra.Nuernberg Opera House, Polish National Radio Symphony Orchestra,Singapore Symphony Orchestra, China National Symphony Orchestra and China Philharmonic. He is the one of few Violinist in the world who has performed as soloist in all of the main concert hall as Carnegie Hall,Musikverein Wien, Philharmonie Berlin and Sydney Opera House.
RSNO
Shenyang
Bass-Baritone
Bass-Baritone Shenyang was recognised as the 2007 BBC Cardiff Singer of the World, 2010 winner of the Montblanc New Voices at Stars of the White Nights Festival and as 2008 winner of the Borletti-Buitoni Trust Award. Shenyang embodies a 21st century bridge between the cultures of East and West. His celebration of the human voice was spotlighted as Artist in Residence of the Shanghai Symphony Orchestra in 2011-12 in numerous programs conducted by Long Yu with repertoire ranging from Bach and Mozart to Rachmaninov and Mahler. He joined Daniel Harding and the China Philharmonic for selections from Mahler's Des knaben Wunderhorn at the opening weekend of the Beijing Music Festival and was presented in solo recital at the Festival in a program of Schubert, Loewe, and Mahler. Born in Tianjin, China, Shenyang studied with Professor Ping Gu at the Shanghai Conservatory of Music. He is an alumnus of the Metropolitan Opera Lindemann Young Artist Development Program and of The Julliard School Opera Center. He has received master classes with James Levine, José Van Dam, John Fisher, Carlo Bergonzi, Renata Scotto, Sir Thomas Allen, Håkan Hagegård, Christa Ludwig, Barbara Bonney, Malcolm Martineau, Stephen Wadsworth, and Renée Fleming.
RSNO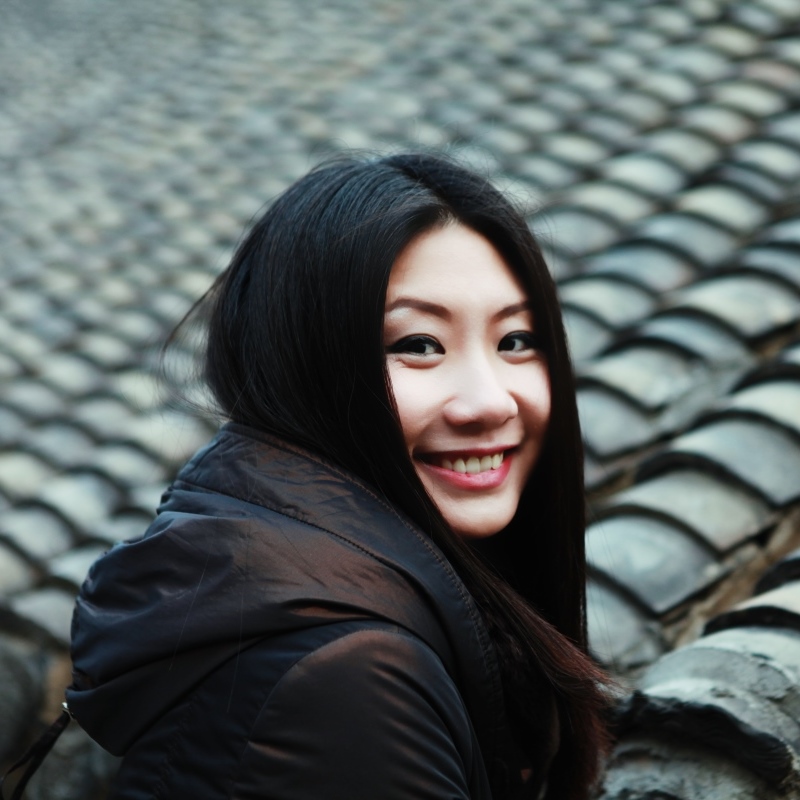 Hu Shengnan
Percussion
Born in Jiangsu province of China, HU Shengnan showed an extraordinary talent in music in her early childhood and began to learn the piano at the age of five, and xylophone at the age of ten. In 1996, Hu enrolled into the Middle School affiliated to the Central Conservatory of Music in Beijing, where she majored in the performing art of percussion instruments with Mr. ZHAO ji. In 2002, HU Shengnan was admitted into the Central Conservatory of Music and at the same year, she entered into Universität für Musik und darstellende Kunst Graz and studied with professor Gerald Fromme (principal timpani player of Vienna Radio Symphony Orchestra) and professor Ulrike Stadler. HU Shengnan was awarded the highest scholarship by the Austrian government and hailed to be the most promising percussionist of the Universität. In 2007, HU Shengnan enrolled into Hochschule fuer Musik "Hanns Eisler" Berlin, where she studied with professor LI Biao, Rainer Seegers (principal timpani of Berlin Philharmonic) and Franz Schindlbeck (solo percussion of Berlin Philharmonic). At the same time, Hu also studied under the guidance of Prof. Peter Sadlo in Mozarteum, Salzburg for a Masters Degree and graduated with a performing art degree together with a scholarship awarded by Berlin National Culture Foundation.
RSNO
Our Sponsors and Partners