Mendelssohn Piano Concerto No1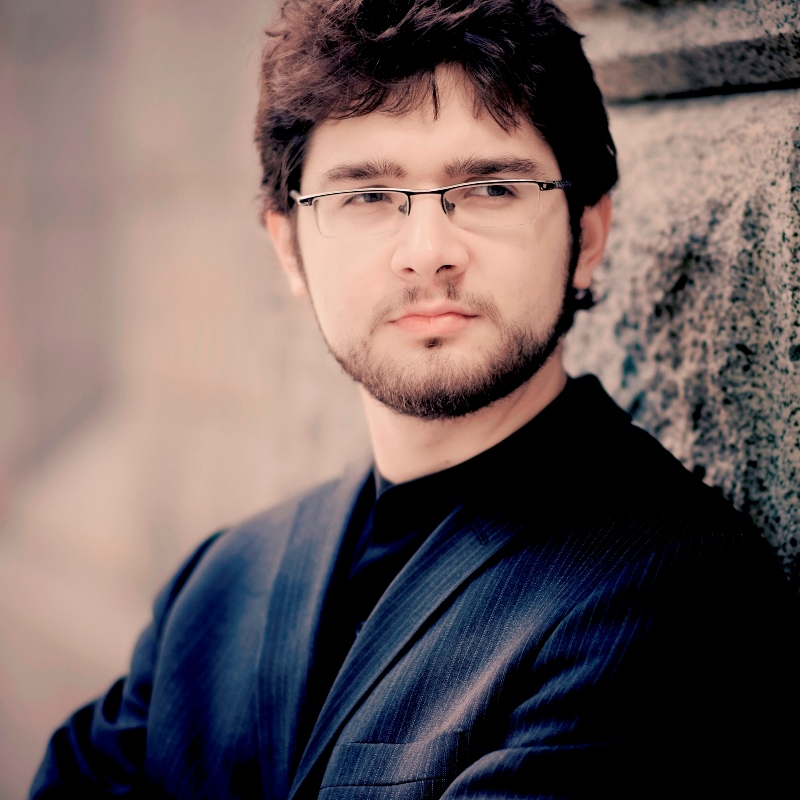 Schumann Overture, Scherzo and Finale
Mendelssohn Piano Concerto No1
Interval
Schumann Symphony No1 Spring

Poet, lover, dreamer, radical: Robert Schumann was the ultimate Romantic. So we're thrilled to welcome Sir Roger Norrington, a conductor who's devoted his career to making this music sound fresh, passionate and new. He's going to conduct all four of Schumann's symphonies across two Seasons: tonight, the joyous fanfares of the Spring Symphony and the bubbling high spirits of the Overture, Scherzo and Finale launch us on a fantastic journey. And with the award-winning Roman Rabinovich, Mendelssohn's exuberant First Piano Concerto will positively sparkle.
Box Office: 0131 228 1155
Tickets
£41, £31, £23, £18, £12.50
Discounts
Under 16s free, Under 26s/Mature Students/Unemployed £6, Disabled Patrons 50% off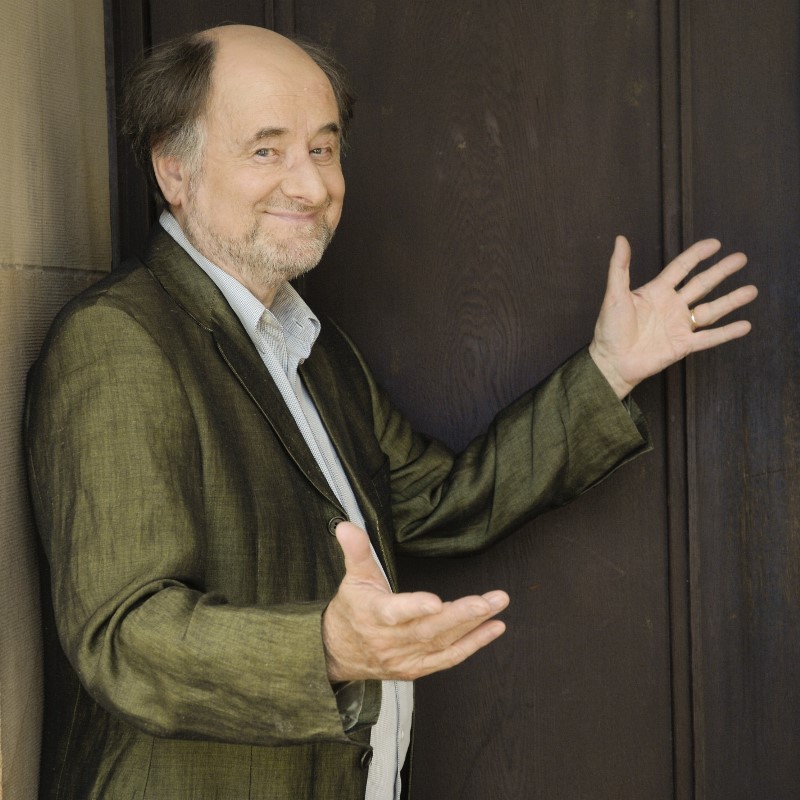 Roger Norrington
Conductor
Sir Roger Norrington was born in Oxford, and comes from a musical University family. He was a talented boy soprano, and studied the violin from the age of ten, and singing from the age of seventeen. He read English Literature at Cambridge University, and spent several years as an amateur violinist, tenor singer, and conductor, before attending the Royal College of Music as a postgraduate student of conducting, studying with Sir Adrian Boult. In 1962 Sir Roger Norrington founded the Schütz Choir. This marked the beginning of a thirty-year exploration of historical performance practice. With the choir, he gave many innovative concerts, and made numerous recordings for Argo/Decca, chiefly of 17th- century repertoire. These performances were initially accompanied by the London Baroque players, and later, as Norrington's explorations moved forward chronologically, by the London Classical Players. As Norrington's interest in performance practice reached the Classical period and beyond, the London Classical Players grew in prominence, and the Schütz Choir went into semi-retirement, though they continue to give occasional concerts. The London Classical Players leapt to worldwide fame with Norrington's dramatic performances of Beethoven's symphonies on period instruments. The recordings of these works for EMI won prizes in the UK, Belgium, Germany and the United States, and are some of the most sought-after readings of Beethoven Symphonies in our times. Many other recordings followed, not only of Haydn, Mozart and Beethoven, but also of many 19th-century composers, including Berlioz, Weber, Schubert, Schumann and Rossini. Norrington continues to push the boundaries of performance practice still further with groundbreaking recordings of Brahms's four symphonies, and of works by composers including Wagner, Bruckner and Smetana. Norrington's work on scores, orchestral sound and size, seating and playing style has had a growing effect on the perception of 18th- and 19th- century orchestral music. He is in great demand as a guest conductor for symphony orchestras worldwide, working regularly with orchestras in Berlin, Vienna, Leipzig, Salzburg, Amsterdam, Paris, New York, San Francisco, Los Angeles and London. He is Chief Conductor of the Stuttgart Radio Symphony Orchestra and of the Camerata Salzburg, and is closely associated with the Orchestra of the Age of the Enlightenment (which has taken over the work of the London Classical Players) and with the Philharmonia.
RSNO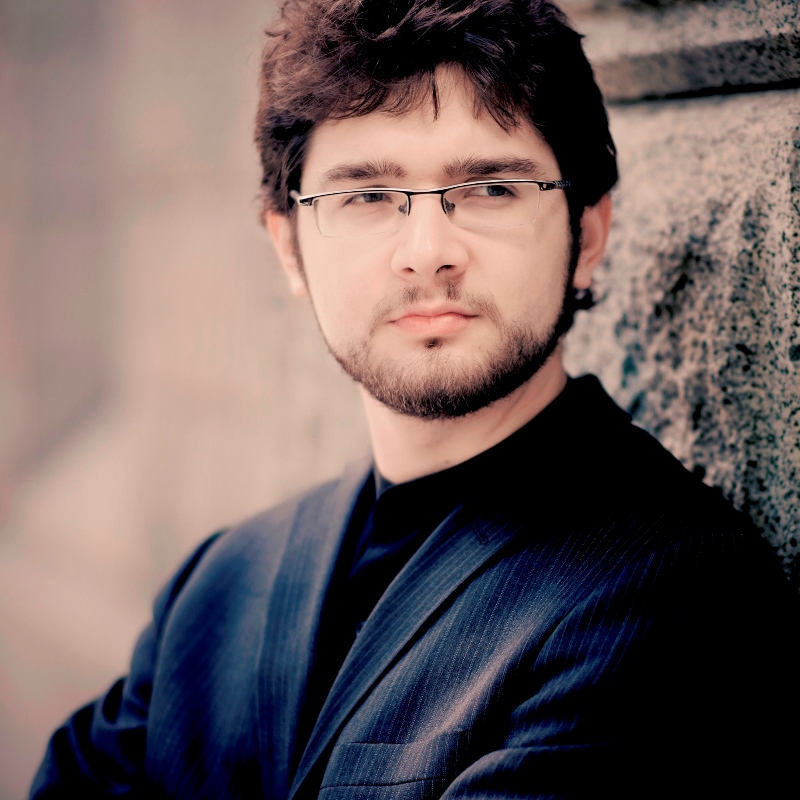 Roman Rabinovich
Piano
The eloquent young pianist Roman Rabinovich, a top prizewinner at the 12th Arthur Rubinstein International Piano Master Competition in 2008 has been highly lauded by The New York Times, the BBC Music Magazine, the San Francisco Classical Voice and others. He has performed throughout Europe and the United States in venues such as Leipzig's Gewandhaus, Wigmore Hall in London, Carnegie Hall and Lincoln Centre in New York, the Great Hall of Moscow Conservatory, the Cité de la Musique in Paris, and the Millennium Stage of Kennedy Center in Washington DC. Rabinovich has participated in such festivals as Marlboro, Lucerne, Davos, Prague Spring, Klavier-Festival Ruhr, and Mecklenburg-Vorpommern. Recent concerto performances include Rachmaninoff's Concerto No. 3 with the KBS Orchestra of South Korea under Yoel Levi and Bartók's Concerto No. 2 with the Dohnányi Orchestra Budafok, recital highlights in 2016 include appearances at the Vancouver Recital Society, Chopin Society in St. Paul MN, Lincoln Center's Alice Tully Hall and Chamber Music San Francisco. During the 2016-2017 season, Rabinovich will Also make his debut at the Gilmore Keyboard Festival and with the Calgary Philharmonic. In 2015, distinguished pianist András Schiff chose Mr. Rabinovich for his "Building Bridges" series created to highlight young pianists of unusual promise. Under this aegis Roman Rabinovich's New York recital at SubCulture received high praise from senior music critic Anthony Tommasini of The New York Times. An avid chamber musician, he is regular guest at ChamberFest Cleveland, and partners regularly with violinist Liza Ferschtman, having recently performed the complete Beethoven and Brahms sonatas for violin and piano. As artist in Residence at the Lammermuir Festival in Scotland in September 2016, Rabinovich presented a "Haydn Marathon" performing 25 Haydn sonatas in 5 days. A gifted visual artist, he often illustrates his programmes with his own artwork. Roman Rabinovich made his Israel Philharmonic debut under the baton of Zubin Mehta at age 10 and appeared again as soloist with the same forces in 1999 and 2003. He has been heard as soloist with all the Israeli orchestras, the Polish Radio Orchestra, Orchestre de Chambre de Paris, Prague Symphony, Dohnányi Orchestra and many others. Born in Tashkent, Rabinovich immigrated to Israel with his family in 1994. He graduated from the Curtis Institute of Music as a student of Seymour Lipkin and obtained his Master's Degree at the Juilliard School where he studied with Robert McDonald.
RSNO