Mendelssohn Violin Concerto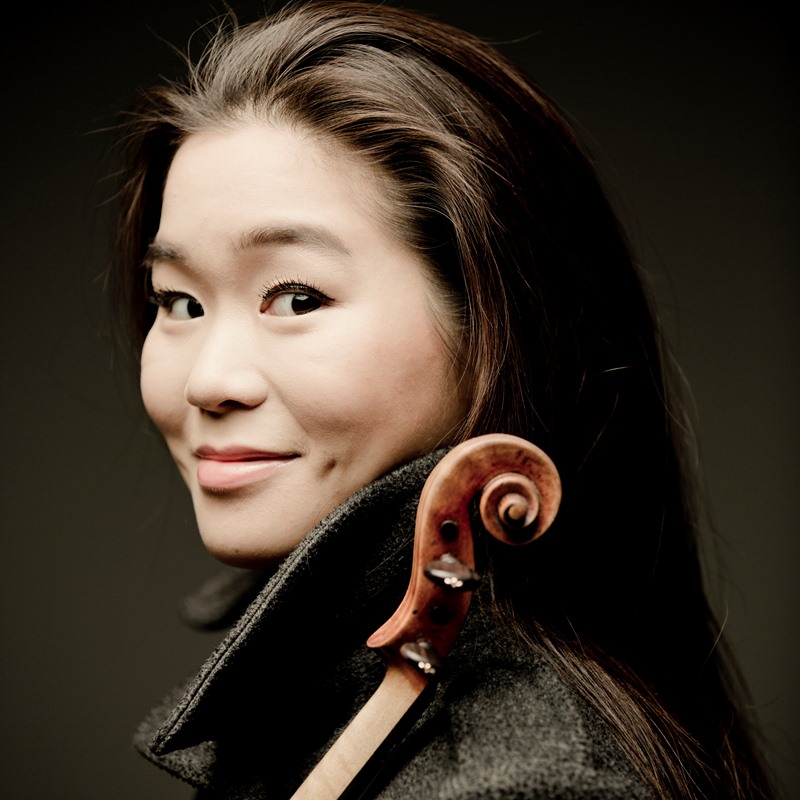 Schumann Overture to Genoveva
Mendelssohn Violin Concerto
Interval
Schumann Symphony No2

When Robert Schumann was in love, he simply had to let the world know, and his Second Symphony is filled with grand gestures – as well as coded messages to Schumann's beloved Clara. Sir Roger Norrington continues his Schumann cycle in a concert that opens with the operatic drama of the Genoveva Overture, and features the wonderful Esther Yoo in Mendelssohn's sweet, songful (and hugely popular) Violin Concerto.
This concert is recommended by Classic FM

Box Office: 0141 353 8000
Tickets
£37, £29, £23, £17.50, £12.50
Discounts
Under 16s free, Under 26s/Mature Students/Unemployed £6, Disabled Patrons 50% off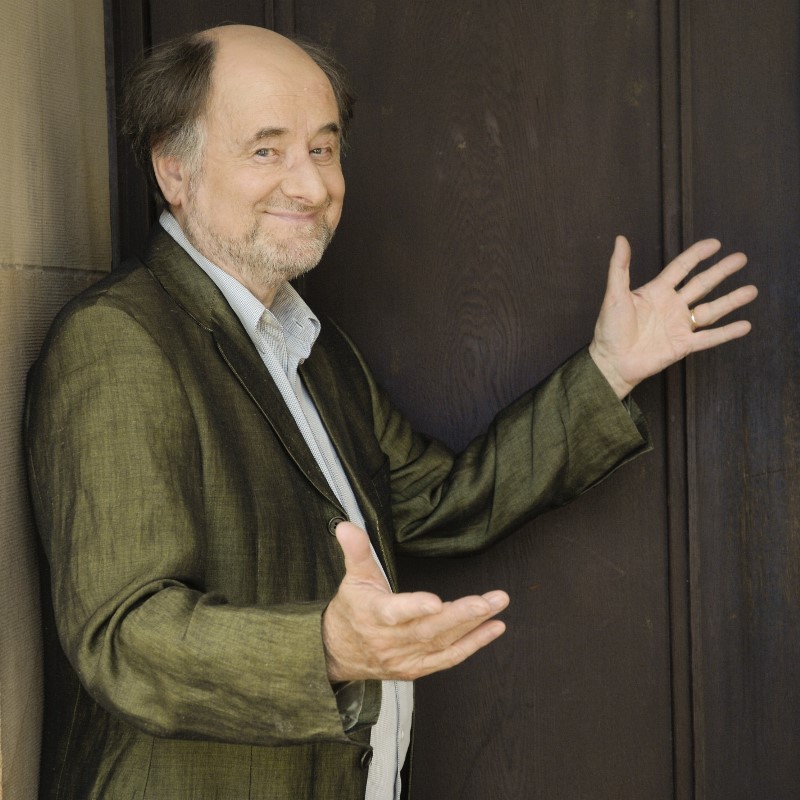 Roger Norrington
Conductor
Sir Roger Norrington was born in Oxford, and comes from a musical University family. He was a talented boy soprano, and studied the violin from the age of ten, and singing from the age of seventeen. He read English Literature at Cambridge University, and spent several years as an amateur violinist, tenor singer, and conductor, before attending the Royal College of Music as a postgraduate student of conducting, studying with Sir Adrian Boult. In 1962 Sir Roger Norrington founded the Schütz Choir. This marked the beginning of a thirty-year exploration of historical performance practice. With the choir, he gave many innovative concerts, and made numerous recordings for Argo/Decca, chiefly of 17th- century repertoire. These performances were initially accompanied by the London Baroque players, and later, as Norrington's explorations moved forward chronologically, by the London Classical Players. As Norrington's interest in performance practice reached the Classical period and beyond, the London Classical Players grew in prominence, and the Schütz Choir went into semi-retirement, though they continue to give occasional concerts. The London Classical Players leapt to worldwide fame with Norrington's dramatic performances of Beethoven's symphonies on period instruments. The recordings of these works for EMI won prizes in the UK, Belgium, Germany and the United States, and are some of the most sought-after readings of Beethoven Symphonies in our times. Many other recordings followed, not only of Haydn, Mozart and Beethoven, but also of many 19th-century composers, including Berlioz, Weber, Schubert, Schumann and Rossini. Norrington continues to push the boundaries of performance practice still further with groundbreaking recordings of Brahms's four symphonies, and of works by composers including Wagner, Bruckner and Smetana. Norrington's work on scores, orchestral sound and size, seating and playing style has had a growing effect on the perception of 18th- and 19th- century orchestral music. He is in great demand as a guest conductor for symphony orchestras worldwide, working regularly with orchestras in Berlin, Vienna, Leipzig, Salzburg, Amsterdam, Paris, New York, San Francisco, Los Angeles and London. He is Chief Conductor of the Stuttgart Radio Symphony Orchestra and of the Camerata Salzburg, and is closely associated with the Orchestra of the Age of the Enlightenment (which has taken over the work of the London Classical Players) and with the Philharmonia.
RSNO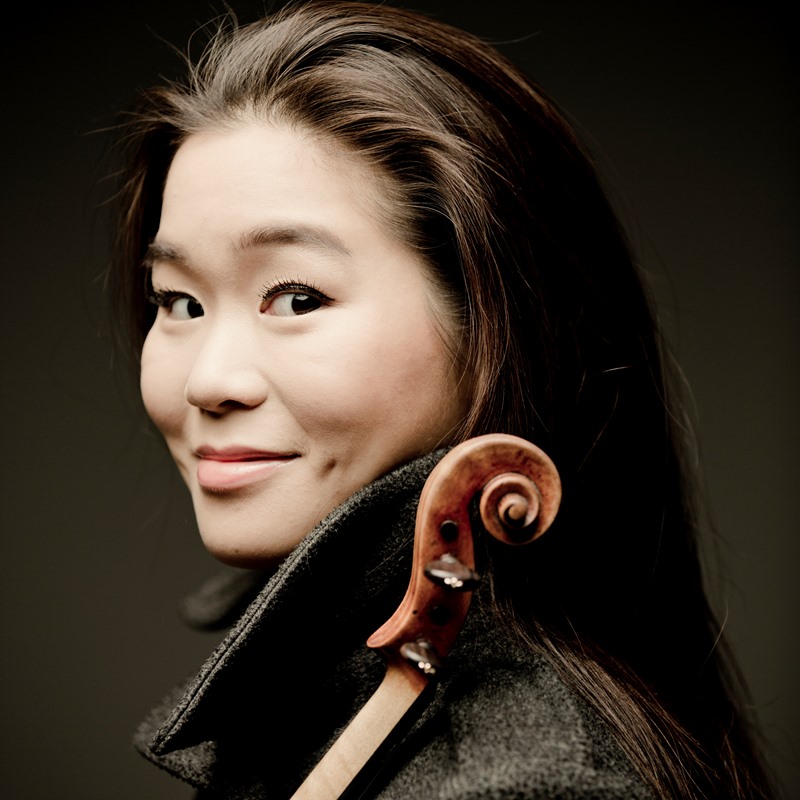 Esther Yoo
Violin
"Can the world take yet another brilliant young female violinist? Yes, if that violinist is Esther Yoo" wrote The Telegraph after the violinist's performance with the Philharmonia Orchestra in March 2016. Esther Yoo first came to international attention in 2010 when, aged 16, she became the youngest prizewinner of the 10th International Sibelius Violin Competition. In 2012 the American-Korean violinist was also one of the youngest ever prizewinners of the Queen Elisabeth Competition, and since 2014 she has been a BBC Radio 3 New Generation Artist. Last season saw the release of her debut album by Deutsche Grammophon, of the Glazunov and Sibelius concertos recorded with the Philharmonia Orchestra and Vladimir Ashkenazy. She returned to the Philharmonia Orchestra at London's Royal Festival Hall as well as to the Kansai Philharmonic, and debuted with the Royal Liverpool Philharmonic (Andrew Davis), RTÉ National Symphony Orchestra (Alan Buribayev), Iceland Symphony Orchestra (Osmo Vänskä), KBS Symphony (Yoel Levi) and Orchestre National de Lille (Michal Nesterowicz). She was also reinvited to South America, performing with Orquesta Sinfónica Nacional de Colombia and Filarmonica de Jalisco, following her successful tour with the Philharmonia Orchestra and Ashkenazy the season before. Recent chamber music highlights include her Wigmore Hall debut in 2016 and two BBC-recorded performances with the Z.E.N. Trio, consisting of fellow New Generation Artists Narek Hakhnazaryan and Zhang Zuo. She has also performed at the Seoul International Music Festival, in Bach's Double Concerto with Maxim Vengerov, the Ghent Festival of Flanders, Festival de Fénétrange, Festival du Château de Chambord (France) and Dvorák Prague Festival. Born in the U.S. and raised in Europe, Esther began playing the violin at the age of 4 and made her concerto debut aged 8. In 2006, she was given First Prize in the Junior Section of the International Henryk Wieniawski Violin Competition and also the European Union Award for Music Art for Youth. She is currently a student of Ana Chumachenco in the Excellence Bachelor Programme at the Hochschule für Musik und Theater in Munich and of Augustin Dumay in the Artist Diploma Programme at the Queen Elisabeth Music Chapel in Brussels. Prior to this, she worked with Zakhar Bron, Leonid Kerbel and Berent Korfker. Esther plays the 1704 "Prince Obolensky" Stradivarius, generously lent to her by a private collector.
RSNO
Our Sponsors and Partners