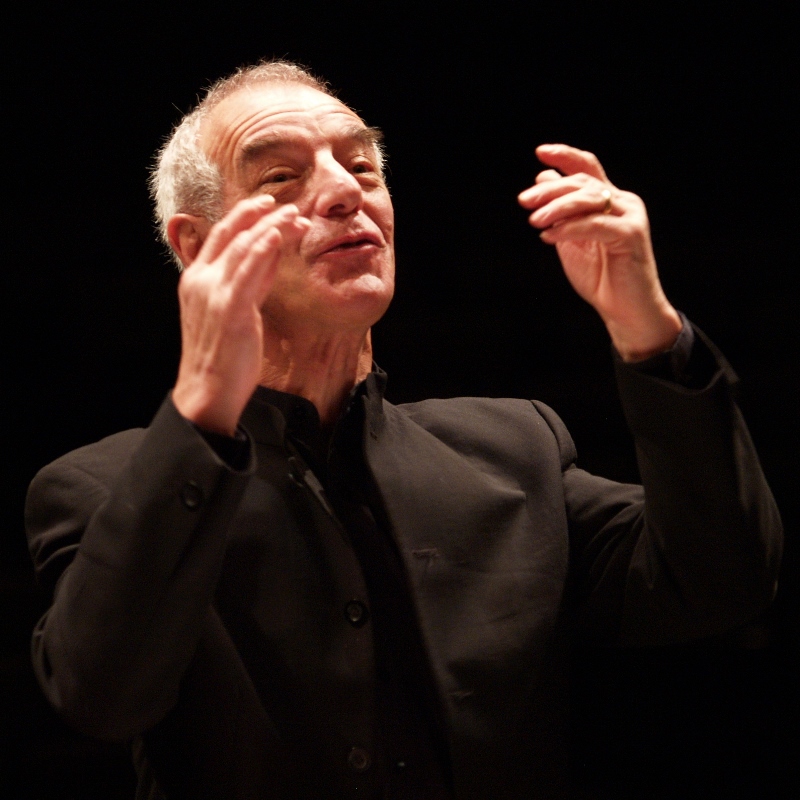 Nicholas Kraemer
Conductor
Nicholas Kraemer began his career as a harpsichordist, quickly moving from playing continuo at the back of the orchestra to conducting and directing from the harpsichord at the front. In 1978 he formed Raglan Baroque Players and he has held the positions of Artistic Director of the Irish Chamber Orchestra, the London Bach Orchestra and the Bath Festival Music Programme; Permanent Guest Conductor of the Manchester Camerata; Principal Guest Conductor of the Kristiansand Symphony Orchestra and Musikkollegium Winterthur and Associate Conductor of the BBC Scottish Symphony Orchestra. He was the first Music Director of Opera 80, now English Touring Opera. Kraemer is currently Principal Guest Conductor of Music of the Baroque, Chicago. For the opera stage Kraemer is particularly associated with Handel and Mozart but has also conducted works of Britten and other 20th Century as well as contemporary composers. His Opera engagements have taken him to Paris, Lisbon, Amsterdam, Geneva, Marseilles, Bergen, Aachen and festivals such as Buxton, Grange Park and Central City. On the concert platform Kraemer has conducted and directed Berlin Philharmonic, Chicago Symphony, Rotterdam Philharmonic, the Hallé, BBC Philharmonic Orchestra, BBC National Orchestra of Wales, Bergen Philharmonic, Gothenburg Symphony Orchestra, Toronto Symphony, Minnesota Orchestra, Detroit Symphony, Colorado Symphony, West Australia Symphony Orchestras, Orchestra of the Age of Enlightenment, Philharmonia Baroque, Scottish Chamber Orchestra, Northern Sinfonia. Kraemer regularly works with young artists groups such as the Chicago Civic Orchestra, Trinity Laban Conservatoire, Opera Neo, Young Sinfonia, Royal Northern College of Music, El Sistema and the summer schools of Dartington and Aspen. Kraemer's discography includes recordings for BIS (Handel), Capriccio (Mozart), Collins Classics (Thea Musgrave), Hyperion (Locatelli, Tartini, Pergolesi, Rameau), Naxos (Vivaldi), Virgin Classics (Vivaldi, Rodelinda).
RSNO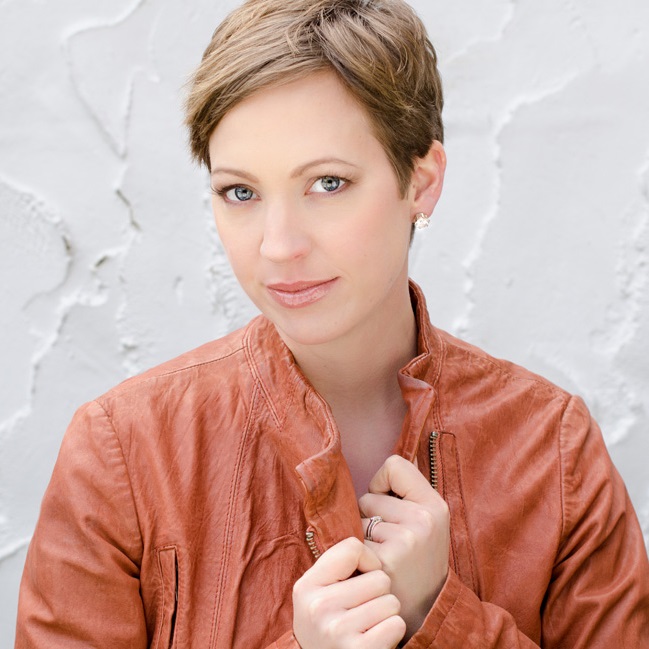 Julia Doyle
Soprano
Originally from Lancaster, Julia studied Social and Political Sciences at Gonville and Caius College, Cambridge before embarking on a singing career, and has since performed all over the world and become established as a specialist soprano in Baroque repertoire.

She has performed Bach St John Passion at the Concertgebouw Amsterdam (Sir John Eliot Gardiner), and in Toronto (Tafelmusik), St Matthew Passion at Alice Tully Hall in New York (Philippe Hereweghe), Christmas Oratorio in Sydney and Melbourne with the Australian Chamber Orchestra (Richard Tognetti), BWV 202 with Music of the Baroque in Chicago (Nicholas Kraemer), BWV 199 with Bach Vereniging (Alfredo Bernadini), Mozart Exultate Jubilate at the Cité de la Musique in Paris (Arsys Bourgogne), & Mass in C Minor in Budapest (Györgi Vashegyi), Handel Occasional Oratorio at the Halle Handel Festival (English Concert), La Resurezzione at The Wigmore Hall (London Handel Orchestra), Messiah at The Royal Albert Hall with the Royal Philharmonic Orchestra (Richard Cooke) & The Palace of Versailles with the King's Consort (Robert King), Apollo e Dafne with Concerto Copenhagen (Alfredo Bernadini), Haydn Nelson Mass in the Canary Islands with the Orchestra of the Age of Enlightement (Eamonn Dougan), Haydn Paukenmesse and Beethoven Symphony No.9 with J.S. Bach Stiftung (Rudolf Lutz), and Haydn Creation in St Paul's Cathedral with the Orchestra of the Age of Enlightenment.
RSNO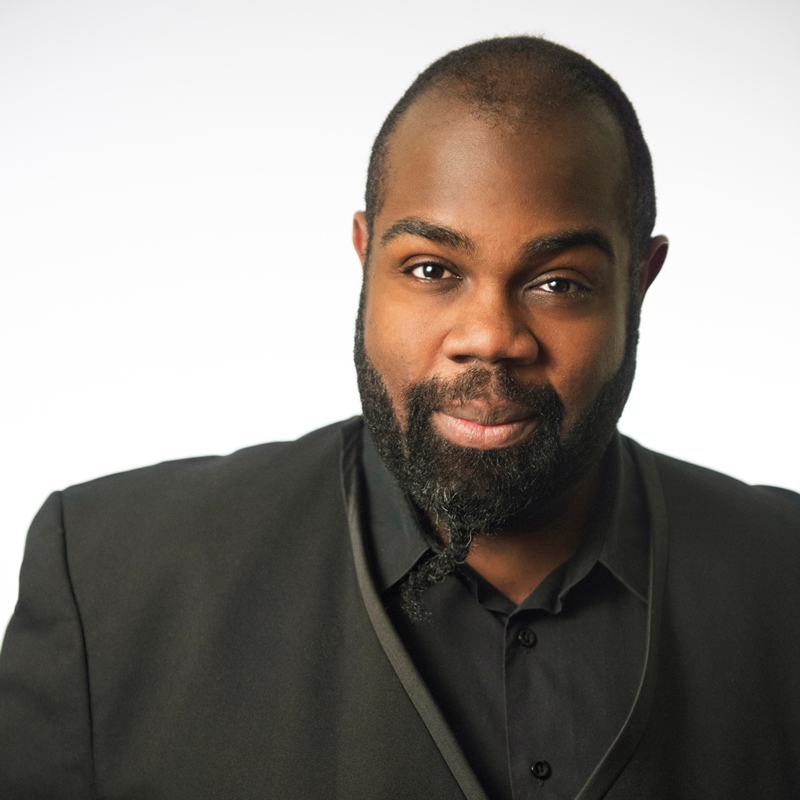 Reginald Mobley
Countertenor
Particularly noted for his "crystalline diction and pure, evenly produced tone" (Miami Herald), as well as an "elaborate and inventive ornamentation" (South Florida Classical Review), Countertenor Reginald Mobley is highly sought after for baroque, classical and modern repertoire. Past performances of note include premiering a reconstruction of Bach's Markus-Passion at the Oregon Bach Festival, devised and led by Matthew Halls, a premiere of Eric Banks' "Aluta continua: the passion of David Kato Kisule" with Coro Allegro, concerts of Bach's Easter Oratorio and Lully's Te Deum with Bach Collegium San Diego, and an extensive tour of sixteen concerts around Europe singing Bach's Matthäus-Passion with the Monteverdi Choir & English Baroque Soloists led by Sir John Eliot Gardiner. Engagements in the '2016/2017' season include a tour and recording of Bach's Magnificat with Sir John Eliot Gardiner, concerts of Handel's Messiah with the Royal Scottish National Orchestra, several performances with the Seattle Symphony and Calgary Philharmonic Orchestras as well as an innovative project with the Academy of Ancient Music entitled 'Bach Reconstructed'. Next season will also see the release of a new disc called 'Peace In Our Time' with the Agave Baroque Ensemble focussing on the 400th anniversary of the beginning of the Thirty Years' War - one of the longest and most destructive in European history.
RSNO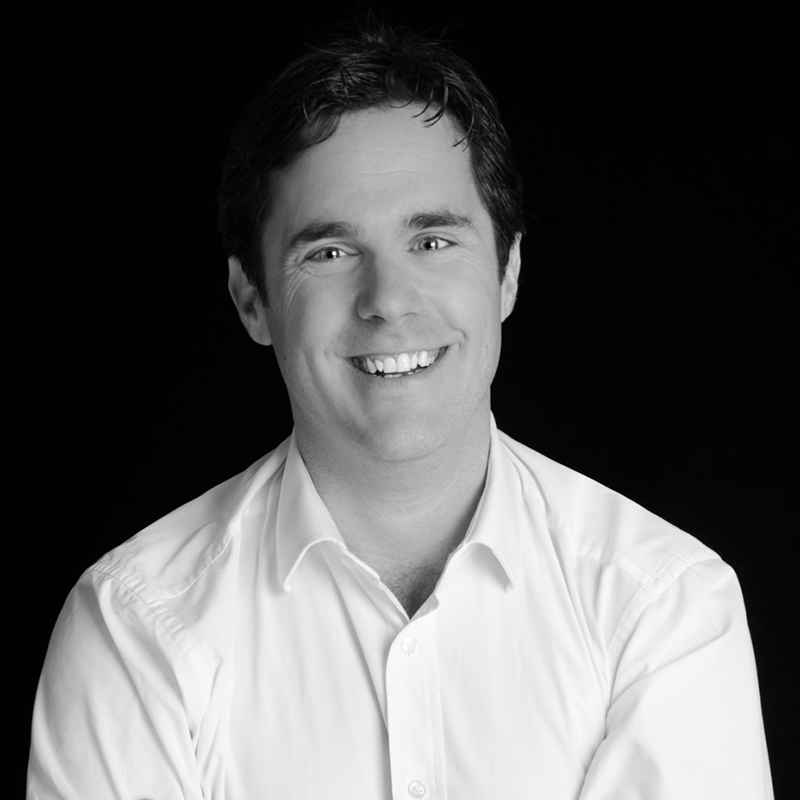 Nicholas Mulroy
Tenor
Born in Liverpool, Nicholas Mulroy read Modern Languages at Clare College Cambridge and then studied at the Royal Academy of Music. On the concert platform, he has sung Bach's St John Passion (arias) with Marc Minkowski and Le Musiciens du Louvre, St John Passion with the Gabrieli Consort and Paul McCreesh, Evangelist in Bach's Christmas Oratorio in London with Sir John Eliot Gardiner, le Récitant in Berlioz' L'Enfance du Christ with Sir Colin Davis, Marfa de Buenos Aires with Mr McFalls Chamber Orchestra, Messiah with Royal Scottish National Orchestra and Nicholas McGegan as well as several appearances at the BBC Proms (Monteverdi Vespers 1610, Campra Requiem and Bach St John Passion), with the Staatskapelle Dresden (Bach B Minor Mass and Haydn Harmonie-Messe), St Matthew Passion (Evangelist and arias) with Laurence Cummings at the London Handel Festival, Messiah with the Orchestra of the Age of Enlightenment in London and across Europe, concerts and recordings of St John Passion with Polyphony under conductor Stephen Layton and Monteverdi Vespers 1610 with the Magdalena Consort at the Cheltenham Festival directed by Peter Harvey. His opera engagements have included Premiere Parque in Rameau's Hippolyte et Aride with Emmanuelle Haim at the Theatre du Capitole Toulouse and Opera National de Paris, Dardanus with Emmanuelle Haim in Lille, Caen and Dijon, L'incorronazione di Poppea for Glyndebourne on Tour, Opera de Lille and Opera de Dijon and Septimius in Handel Theodora with Trevor Pinnock. He made his Glyndebourne debut under Jurowski in Prokofiev's Betrothal in a Monastery. A committed recitalist, highlights include Janacek's Diary of one who Vanished with the Prince Consort in the Oxford Lieder Festival, Vaughan Williams On IMenLock Edge in Edinburgh and with the Badke Quartet, Gavin Bryars Eight Irish Madrigals with Mr McFall's Chamber (also on CD), Britten Seven Sonnets of Michelangelo and Fauré La Bonne Chanson at the Lichfield Festival, and, with regular collaborator John Reid, Die Schône MüLlerin, Schumann Op 24 and Op 39, and Tippett's The Heart's Assurance. Recent concert appearances include collaborations with the BBC Philharmonic, Auckland Philharmonia, Melbourne Symphony Orchestra, the Hallé, and the Monteverdi Choir and English Baroque Soloists at the BBC Proms.
RSNO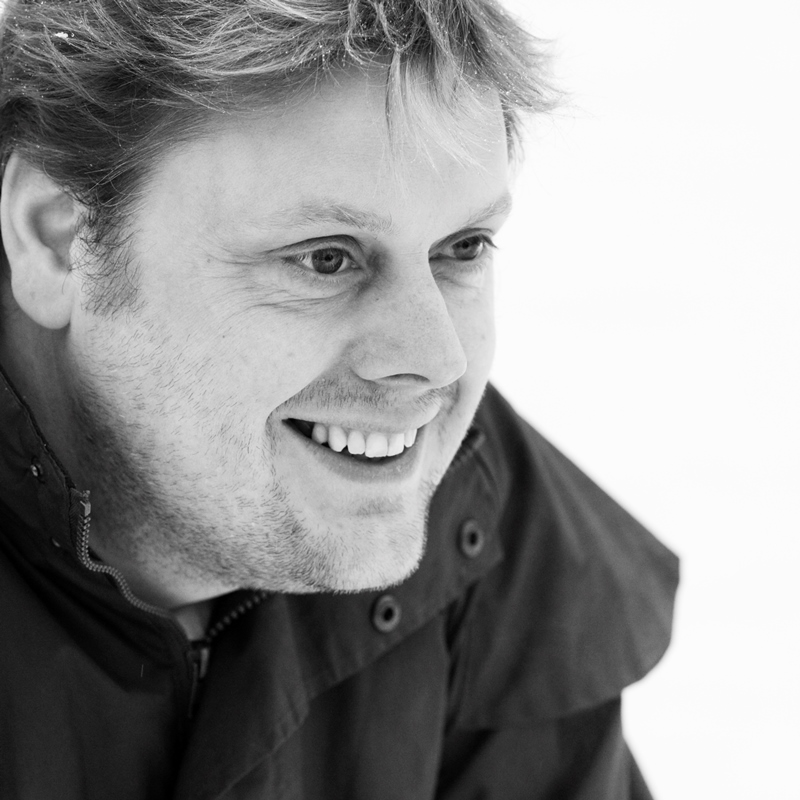 Benjamin Bevan
Baritone
Benjamin Bevan made his UK debut at Scottish Opera as Marcello La Boheme followed by return invitations to sing Fleville and Fouquier Tinville in Andrea Chenier under Sir Richard Armstrong and Riccardo I Puritani, Lescaut in Massenet's Manon and Marcello in the revival of La Boheme under Francesco Corti. He made his debut at The Royal Opera House, Covent Garden singing Henry Cuffe in Gloriana by Benjamin Britten and subsequently made his debut at Welsh National Opera in two new productions: singing Lescaut in Boulevard Solitude by Henze followed by Roderick Usher in Usher House by Getty. Benjamin Bevan was involved with two notable contemporary opera projects, Written on Skin by George Benjamin at the Aix en Provence festival and The Royal Opera, Covent Garden and before that the European premiere of GeraLd Barry's opera The Importance of Being Earnest , conducted by Thomas Ades in the Barbican Hall, London. He sang the role of Pontius Pilate in a new staging of Bach's Johannes Passion for the Nationale Reisopera in the Netherlands and The Speaker in The Magic Flute in the opening production of Garsington Opera at Wormsley and recently made his solo debut with The English Concert performing Handel's Messiah in the UK and Germany. Other notable concert performances include a sell out tour of Bach's Matthaus Passion in 2012 with the Bach Choir of the Netherlands and a hugely successful semi-staging of Purcell's King Arthur in Manchester and Paris which came to The Barbican and Birmingham Symphony Hall in 2013, a performance of music by Vaughan Williams at the Christmas Day concert at the Leipzig Gewandaus (MDR Broadcast), The Dream of Gerontius at Snape Maltings, Bach St John Passion with the Irish Chamber Orchestra under Stephen Layton, Handel's Messiah with The Irish Baroque Orchestra (RTE Broadcast), Bach Weihnachts Oratorium in Monaco and Nice and Carmina Burana with the BBC Concert Orchestra. He has also sung in two performances of Bach Cantatas in Australia at the Perth International Festival (ABC Broadcast) and was a soloist in the UK premiere of a new Mass by John Tavener at The Brighton Festival.
RSNO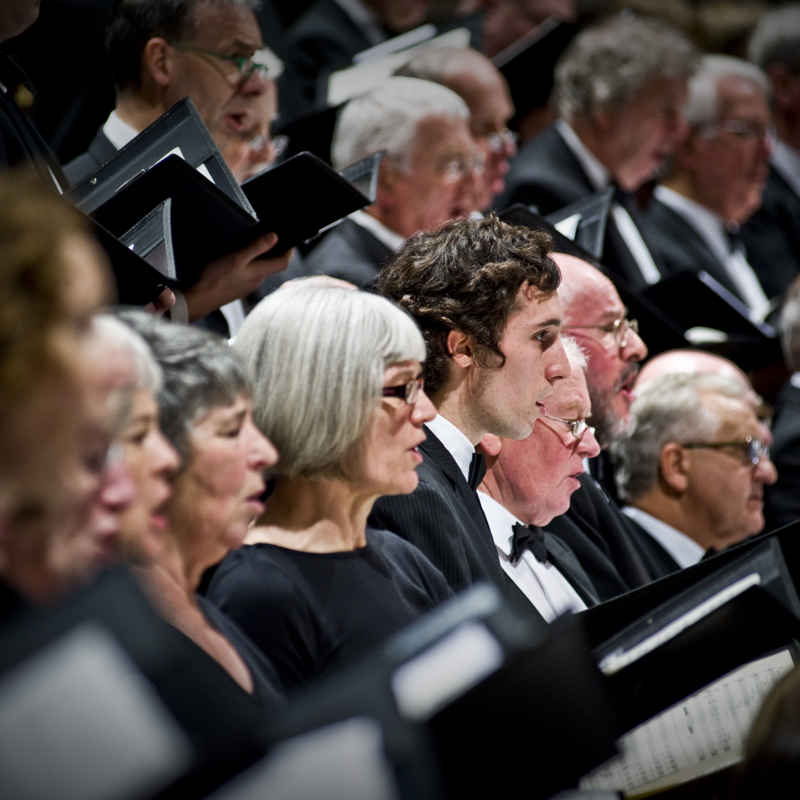 RSNO Chorus
&nbsp
The RSNO Chorus performs in around six different programmes in up to twenty concerts across Scotland with the Royal Scottish National Orchestra each year. The RSNO Chorus has also had great success in recording with the Orchestra. Its recordings, amongst others, of Prokofiev's Alexander Nevsky, conducted by Neeme J?rvi, and Holst's The Planets, conducted by David Lloyd-Jones, have both been subject to high critical acclaim. In addition to its commitment to the Orchestra, the RSNO Chorus performs independently and has been invited to perform with orchestras in many different parts of the world, establishing an international status for the choir. The RSNO Chorus has toured in Copenhagen, Hong Kong, Israel, Germany, Belfast, Australia, Trondheim and most recently, Amsterdam. The RSNO Chorus evolved from a choir formed in 1843 to sing the first full performance of Handel's Messiah in Scotland. Today, the RSNO Chorus is one of the most successful choruses in the UK. In recent years, the Chorus has performed practically every work in the standard choral repertoire along with contemporary works by renowned composers, including John Adams, Magnus Lindberg, Howard Shore and James MacMillan. The RSNO Chorus is directed by Gregory Batsleer, one of the UK's most dynamic and in demand choral conductors and chorus masters. Gregory recently received The Arts Foundation Award 2015 for Choral Conducting.
RSNO