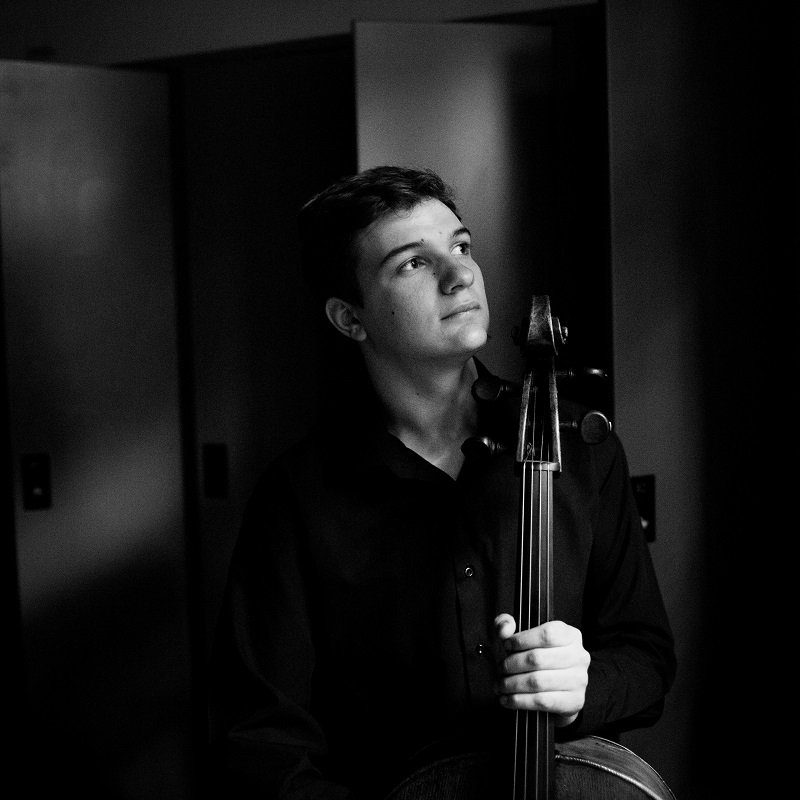 Britten An American Overture
Schumann Cello Concerto
Interval
Elgar Symphony No1

When Elgar's First Symphony was premiered in Manchester in 1908, the audience jumped to its feet and cheered. 110 years on, it's surely still the greatest of all British symphonies: a grippingly honest, intensely emotional self-portrait of an artist, crowned by maybe the greatest tune even Elgar ever wrote. Artist in Residence Jan Vogler will bring out all the passion in Schumann's wonderfully poetic Cello Concerto, while Britten launches the evening with his Copland-inspired American Overture.
Box Office: 0131 228 1155
Tickets
£41, £31, £23, £18, £12.50
Discounts
Under 16s free, Under 26s/Mature Students/Unemployed £6, Disabled Patrons 50% off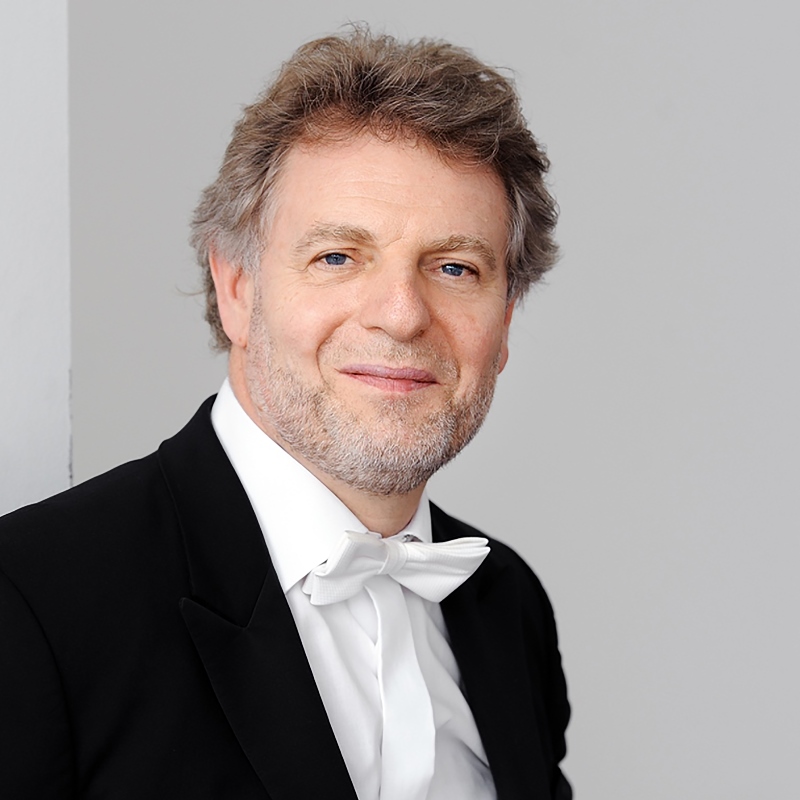 Karl-Heinz Steffens
Conductor
The German conductor Karl-Heinz Steffens has rapidly distinguished himself as a conductor of magnificent quality since devoting himself full-time to his craft in 2007. At the start of the 2009/10 season he took up his appointment as Music Director of the Deutsche Staatsphilharmonie Rheinland-Pfalz in Ludwigshafen, which has been an appointment of unqualified success and was most recently honoured with an ECHO award for "Best Orchestra" in 2015 in response to their recording of Zimmerman in the modern music festival of Steffens' conception "Modern Times". Undertaking huge surveys of repertoire with his orchestra,, he is currently engaged in a Bruckner cycle that takes him through the coming season. Additionally, Steffens is in huge demand as a guest conductor. The past two seasons have seen his debuts with the Berlin Philharmonic (Beethoven, Schubert and Zimmerman), Munich Philharmonic (Elgar), Vienna Symphony (Beethoven and Cesar Franck), Philharmonia (Mendelssohn, Beethoven and Mahler), Orchestre Philharmonique de Radio France, Danish Radio, Helsinki Philharmonia, and Zurich Tonhalle Orchestra. He has additionally visited the City of Birmingham Symphony, Bournemouth Symphony, and Halle orchestras in the UK, the Bamberg Symphony, Dresden Philharmonic, and the Radio Symphony orchestras of Berlin, Cologne, Frankfurt, Hamburg, Leipzig and Stuttgart. 15/16 will see debuts in Torino and Lisbon, with the orchestra of Maggio Musicale in Florence, and returns to the Orchestre Philharmonique de Radio France and Monte Carlo. His debut with the Philharmonia orchestra in two sensational late-hour substitutions has resulted in a deep connection that will see him conduct the orchestra regularly both in their London season and on tour abroad.
RSNO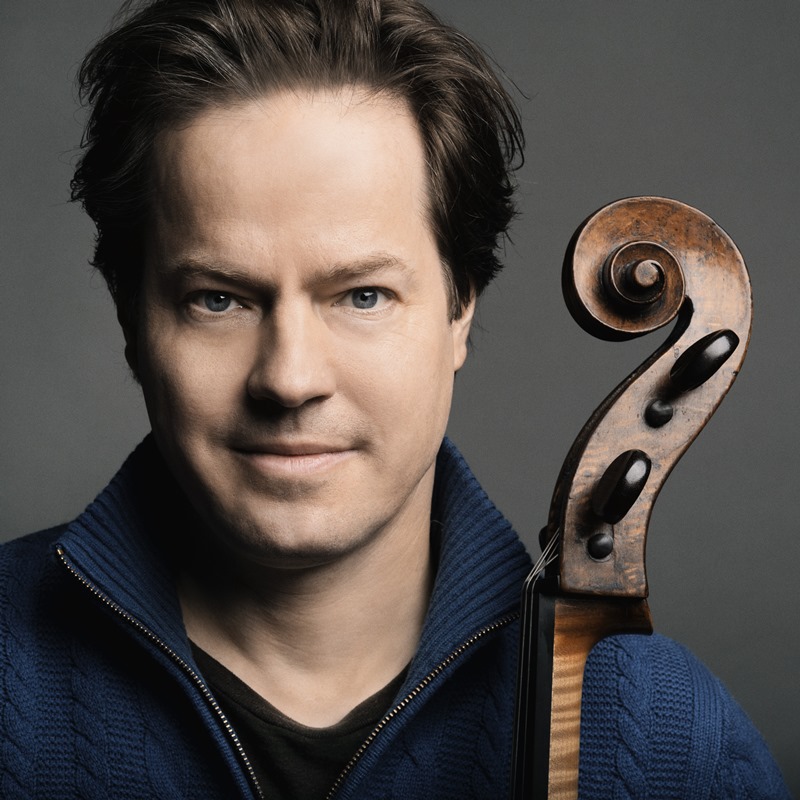 Jan Vogler
Cello
"Mr. Vogler's soulful, richly hued playing highlighted the piece's melancholy traits, with the plaintive solo cello line embodying the voice of the biblical King Solomon." (New York Times) "In the expansive, marvelously pensive slow movement, he entranced the ear with long-held notes that began with a lack of vibrato that implied emotional nakedness, but sweetened in the final nanosecond with a bit of pulsing - just as your ears insisted on it." (Philadelphia Inquirer) Jan Vogler's distinguished career has seen him perform with renowned conductors and internationally acclaimed orchestras around the world. His strong classical foundation has allowed him to push the boundaries of his sound, creating an ongoing dialogue with contemporary composers and performers. He regularly premieres new works, most recently compositions by celebrated composers Tigran Mansurian (with WDR Sinfonieorchester conducted by Semyon Bychkov), John Harbison (with Mira Wang, the Boston Symphony Orchestra), Udo Zimmermann (Bavarian Radio Symphony Orchestra) and Wolfgang Rihm (Double Concerto with Mira Wang). A prolific and multi-award-winning recording artist, Jan records exclusively for SONY Classical. His newest release with Tchaikovsky Rococo Variations, Serenade melancholique and Meditation with the Frankfurt Radio Symphony Orchestra, conducted by Andrés Orozco-Estrada will be released in March 2016. Other recent CD's include Concerti a Venezia with La Folia Baroque Orchestra, the Schumann album "Dichterliebe" with Hélène Grimaud, and his critically acclaimed and award-winning recording of Bach's Six Suites for Unaccompanied Cello (2012). Jan Vogler has been Artistic Director of the Moritzburg Festival near Dresden since 2001, and Intendant of the Dresden Music Festival since October 2008. In 2006, he received the European Award for Culture and in 2011 the ErichKästner Award for tolerance, humanity and international understanding. For his recording of Bach's six Suites for cello solo he was awarded the ECHO Klassik 2014 award in the category "Instrumentalist of the Year (cello)". Jan Vogler plays the Stradivari 'Ex Castelbarco/Fau' 1707 cello and shares his time between New York City, where he lives with his wife and two daughters, and Dresden, Germany.
RSNO