Schumann 'Spring' Symphony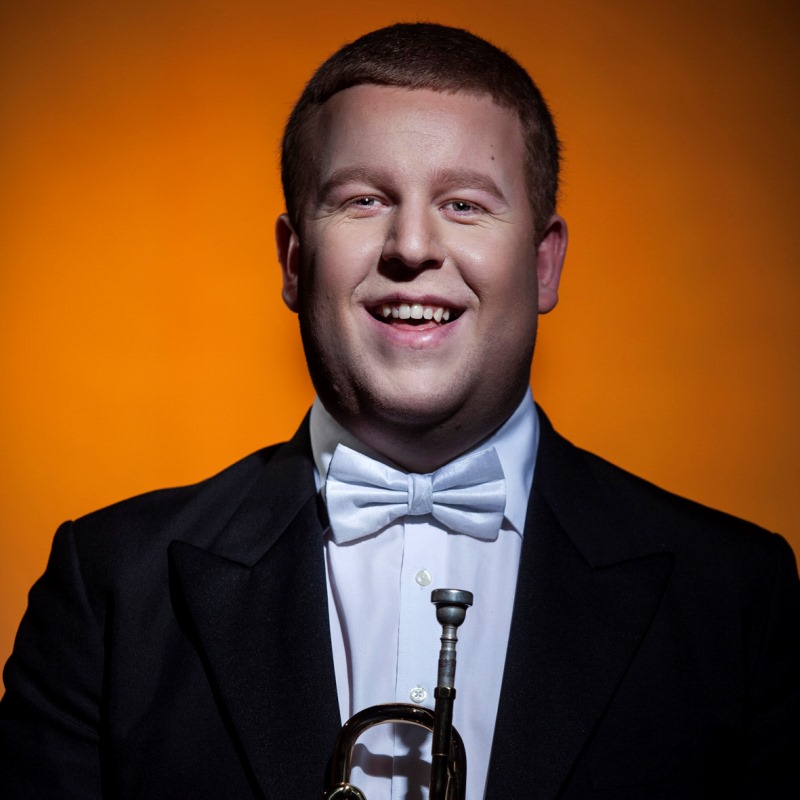 Schumann Overture, Scherzo and Finale
Haydn Trumpet Concerto
Interval
Schumann Symphony No1 Spring

Poet, lover, dreamer, radical: Robert Schumann was the ultimate Romantic. So we're thrilled to welcome Sir Roger Norrington, a conductor who's devoted his career to making this music sound fresh, passionate and new. Tonight, the joyous fanfares of the 'Spring' symphony and the bubbling high spirits of the Overture, Scherzo and Finale launch us on a fantastic journey – while the RSNO's very own Christopher Hart raises the roof in Haydn's playful – and irresistibly catchy – Trumpet Concerto.
Tickets
£29, £24.50, £21.50, £16.50, £12.50
Discounts
Under 16s free, Under 26s/Mature Students/Unemployed £6, Disabled Patrons 50% off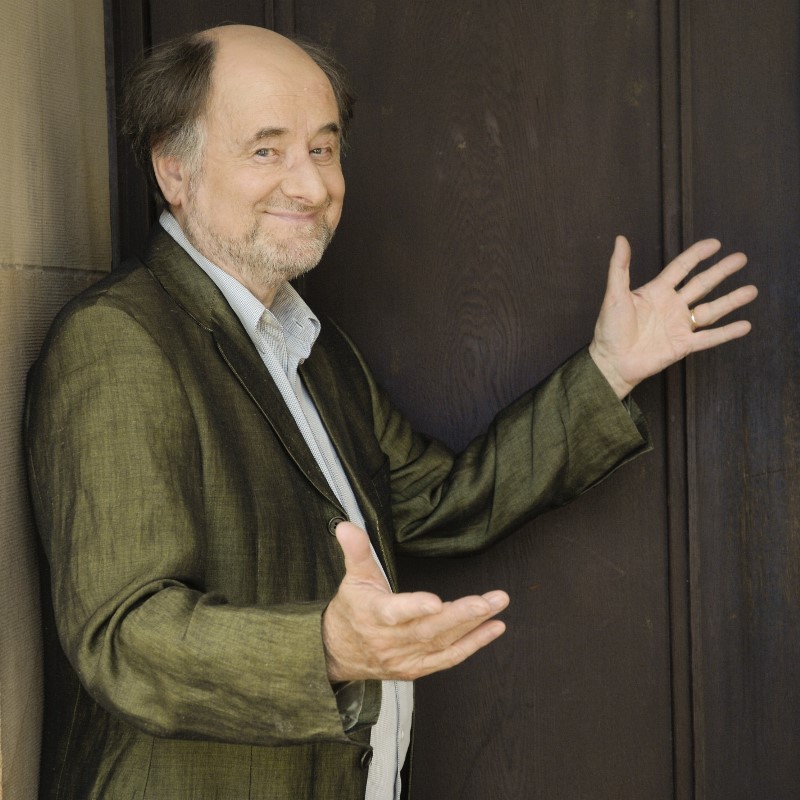 Roger Norrington
Conductor
Sir Roger Norrington was born in Oxford, and comes from a musical University family. He was a talented boy soprano, and studied the violin from the age of ten, and singing from the age of seventeen. He read English Literature at Cambridge University, and spent several years as an amateur violinist, tenor singer, and conductor, before attending the Royal College of Music as a postgraduate student of conducting, studying with Sir Adrian Boult. In 1962 Sir Roger Norrington founded the Schütz Choir. This marked the beginning of a thirty-year exploration of historical performance practice. With the choir, he gave many innovative concerts, and made numerous recordings for Argo/Decca, chiefly of 17th- century repertoire. These performances were initially accompanied by the London Baroque players, and later, as Norrington's explorations moved forward chronologically, by the London Classical Players. As Norrington's interest in performance practice reached the Classical period and beyond, the London Classical Players grew in prominence, and the Schütz Choir went into semi-retirement, though they continue to give occasional concerts. The London Classical Players leapt to worldwide fame with Norrington's dramatic performances of Beethoven's symphonies on period instruments. The recordings of these works for EMI won prizes in the UK, Belgium, Germany and the United States, and are some of the most sought-after readings of Beethoven Symphonies in our times. Many other recordings followed, not only of Haydn, Mozart and Beethoven, but also of many 19th-century composers, including Berlioz, Weber, Schubert, Schumann and Rossini. Norrington continues to push the boundaries of performance practice still further with groundbreaking recordings of Brahms's four symphonies, and of works by composers including Wagner, Bruckner and Smetana. Norrington's work on scores, orchestral sound and size, seating and playing style has had a growing effect on the perception of 18th- and 19th- century orchestral music. He is in great demand as a guest conductor for symphony orchestras worldwide, working regularly with orchestras in Berlin, Vienna, Leipzig, Salzburg, Amsterdam, Paris, New York, San Francisco, Los Angeles and London. He is Chief Conductor of the Stuttgart Radio Symphony Orchestra and of the Camerata Salzburg, and is closely associated with the Orchestra of the Age of the Enlightenment (which has taken over the work of the London Classical Players) and with the Philharmonia.
RSNO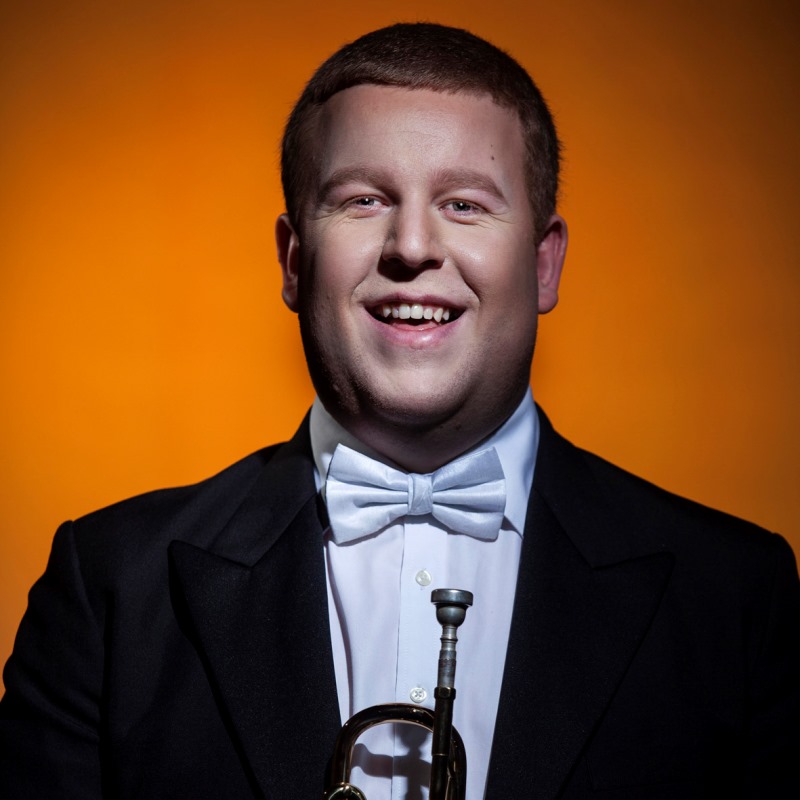 Christopher Hart
Trumpet
A recent graduate from the Royal Academy of Music and the Royal Welsh College of Music and Drama, Chris joined the RSNO as Section Principal Trumpet in November 2016. Prior to this he enjoyed a busy career as a freelance musician, performing across the UK and Europe with ensembles such as the London Philharmonic, City of Birmingham Symphony and Stavanger Symphony Orchestras. He has recorded Stravinsky's L'Histoire du Soldat (Linn Records), and has also recorded with the Royal Scottish National Orchestra, BBC National Orchestra of Wales (for CD and Live BBC Radio 3 broadcasts) and the Stavanger Symphony Orchestra (Live NRK Radio Broadcasts). Chris recently performed Sir Peter Maxwell-Davies' Trumpet Concerto at the Royal College of Music and is developing a career as a recitalist, as a member of the Countess of Munster Musical Trust Recital Scheme for 2016-18. As a student in London, Chris won both the John Solomon Brass Prize for solo performance and the Worshipful Company of Musicians Brass Ensemble Prize, as well as being awarded a Regency Award upon his graduation for outstanding achievement and a DipRAM for an outstanding Final Recital. During his time in Cardiff, Chris won First Prize in the 2014 Concerto Competition, resulting in a performance of the Tomasi Trumpet Concerto in St. David's Hall, Cardiff in July 2014.
RSNO