The Planets
Sat 26 May 2018, 7.30PM
Glasgow Royal Concert Hall
Panufnik Landscape
Higdon Tuba Concerto (RSNO Commission)
Interval
Holst The Planets

John Storgårds Conductor
John Whitener Tuba
Sopranos and Altos of the RSNO Chorus &nbsp
Mars, Venus, Jupiter…everyone has their favourite bit of The Planets. But there's more to Holst's masterpiece than just great melodies. Tonight, John Storgårds travels to infinity and beyond, and follows two modern geniuses into new worlds. Sir Andrzej Panufnik was a Polish asylum seeker who became one of Britain's finest post-war composers. Then the RSNO's John Whitener launches a brand-new concerto by the American composer Jennifer Higdon. Don't miss it.
This concert is recommended by Classic FM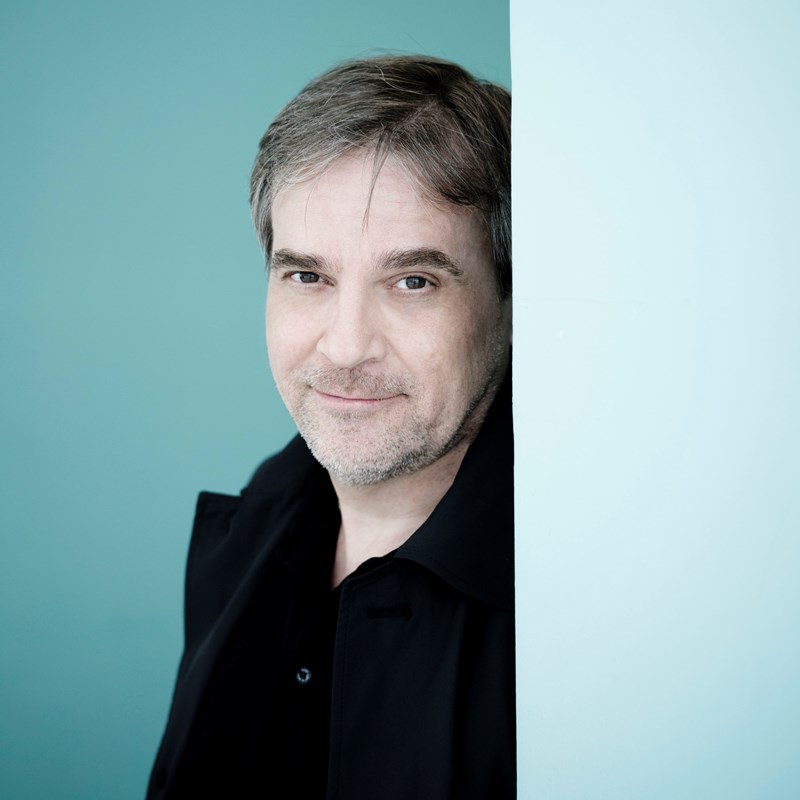 John Storgårds Conductor
Principal Guest Conductor of the BBC Philharmonic Orchestra as well as Canada's National Arts Centre Orchestra Ottawa and Artistic Partner of the Munich Chamber Orchestra, John Storgårds has a dual career as a conductor and violin virtuoso and is widely recognised for his creative flair for programming. He is also Artistic Director of the Lapland Chamber Orchestra. Storgårds appears with such orchestras as WDR Sinfonieorchester Köln, Bamberger Symphoniker, Orchestre Philharmonique de Radio France, Orchestra Sinfonica Nazionale della RAI Torino, Royal Scottish National Orchestra, BBC Symphony, CBSO, all the major Nordic orchestras including Helsinki Philharmonic Orchestra where he was Chief Conductor 2008-2015. Further afield, he appears with Sydney, Melbourne, New Zealand and NHK Symphonies as well as Boston, St Louis, Toronto, Vancouver Symphonies, Cleveland Orchestra and the New York Philharmonic. Soloists with whom he collaborates include Yefim Bronfman, Colin Currie, Sol Gabetta, Håkan Hardenberger, Kari Kriikku, Dejan Lazic, Karita Mattila, Gil Shaham, Baiba Skride, Christian Tetzlaff, Jean-Yves Thibaudet and Frank Peter Zimmermann. His repertoire includes all symphonies by Sibelius, Nielsen, Bruckner, Brahms, Beethoven and Schumann, and with Helsinki Philharmonic he has undertaken a full cycle of all symphonies by Schubert. With the Lapland Chamber Orchestra he gave a historical cycle of all 54 symphonies by Mozart (including the unnumbered works). Storgårds has given numerous premieres including Sibelius' Late Fragments, Schumann's only opera 'Genoveva' as well as works by contemporary composers such as Kaija Saariaho, Brett Dean, Per Nørgård and Peteris Vasks many of whom have dedicated their works to him. In opera, Storgårds conducted the Finnish premiere of Haydn's Orlando Paladino at the Finnish National Opera and most recently a new production of Mozart's Don Giovanni at the Savonlinna Opera Festival. Storgårds conducted most Mozart operas and major titles by Strauss and Verdi. As part of his imaginative programming with Lapland Chamber Orchestra, the group regularly performs opera – most recently Walton's The Bear.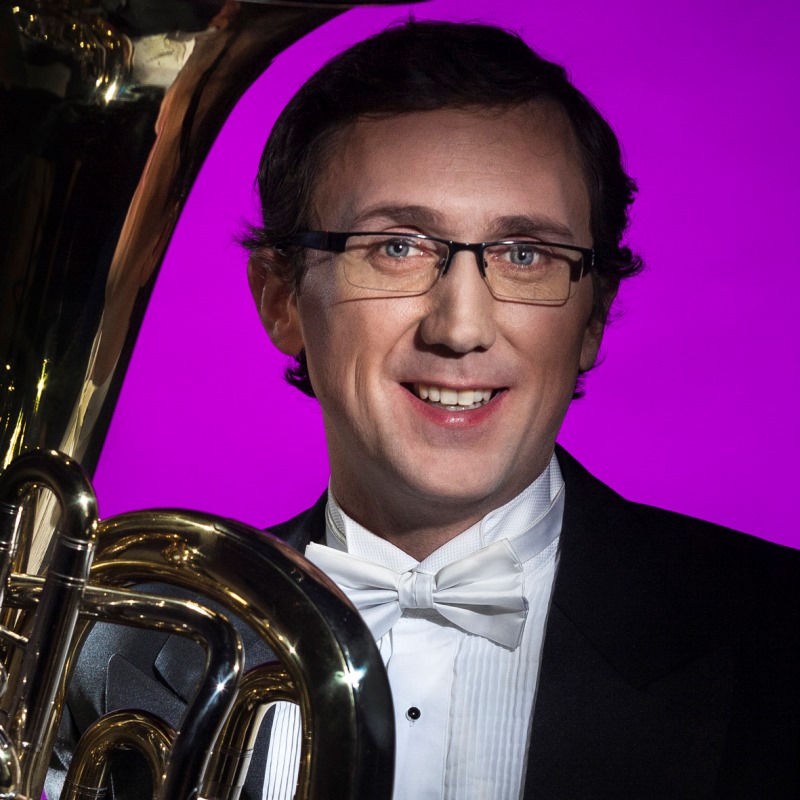 John Whitener Tuba
John Whitener, Principal Tuba of the Royal Scottish National Orchestra, took up his position with the orchestra in 2009. Since joining the RSNO, John has recorded with them extensively and toured throughout Europe and China. John has also performed with many of the great orchestras around Europe and the globe including the BBC Scottish Symphony Orchestra, the Scottish Chamber Orchestra, the Orchestre de la Suisse Romande in Geneva, the Rotterdam Philharmonic, the Frankfurt Opera, the Ulster Orchestra in Belfast, the Brussels Philharmonic, and the Malaysian Philharmonic Orchestra, amongst others. During his career John has played in many of the world's most prestigious venues including the Tonhalle in Zurich, the Concertgebouw in Amsterdam, Carnegie Hall in New York, Disney Hall in Los Angeles, and the National Centre for the Performing Arts in Beijing. John has also had the pleasure of working under conductors such as Sir Simon Rattle, Valery Gergiev, and James Levine. John took up the tuba at the age of 10 beginning his studies with his father, William Whitener, a successful trumpet player in New England. After graduating from high school at the Interlochen Arts Academy where he studied with Tom Riccobono, John received his Bachelor of Music from the Curtis Institute of Music where he studied with Paul Krzywicki (formerly of the Philadelphia Orchestra). After one year of study at the Yale School of Music with Toby Hanks, John then went on to earn his Graduate Diploma from the Juilliard School where he studied with David Fedderly of the Baltimore Symphony Orchestra. In 2007 John moved to the Netherlands to study under Hendrik-Jan Renes of the Rotterdam Philharmonic at the Rotterdam Codarts Conservatory. In addition to performing, John also teaches, adjudicates, coaches, and delivers masterclasses regularly. John recently toured through several southern US states performing recitals and delivering masterclasses at universities. He is currently the Tuba and Euphonium Specialist at the prestigious private school "The High School of Glasgow", and has also coached and given masterclasses at the Royal Conservatoire of Scotland. Additionally, John has coached for the Faroese National Brass Band Festival, the National Youth Orchestra of Scotland, the East Dumbartonshire Wind Band, the Dundee Symphony Orchestra, and adjudicated for the Scottish Concert Band Festival.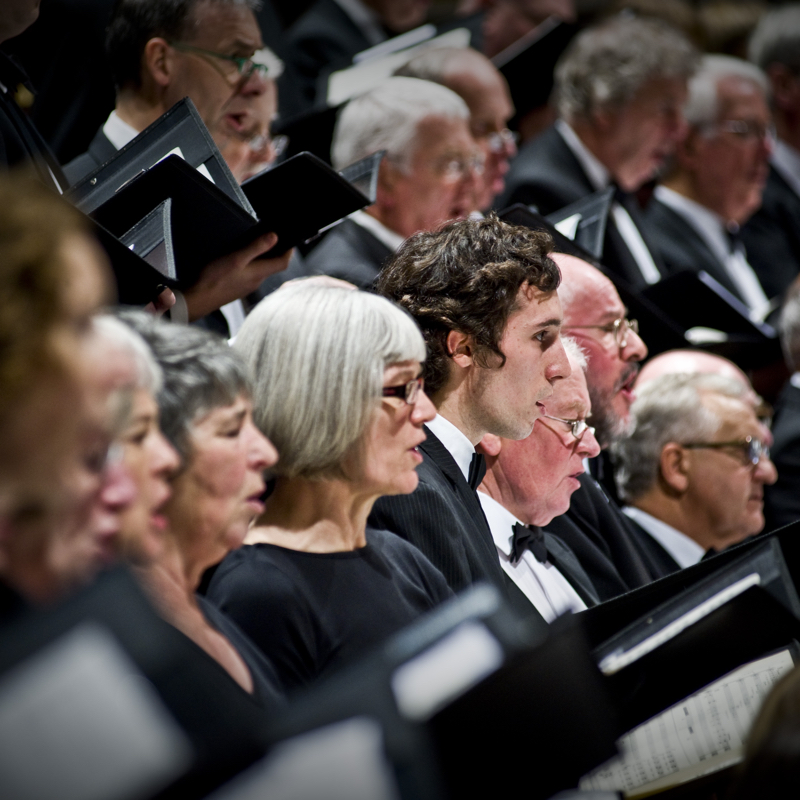 Sopranos and Altos of the RSNO Chorus &nbsp
The RSNO Chorus performs in around six different programmes in up to twenty concerts across Scotland with the Royal Scottish National Orchestra each year. The RSNO Chorus has also had great success in recording with the Orchestra. Its recordings, amongst others, of Prokofiev's Alexander Nevsky, conducted by Neeme Jarvi, and Holst's The Planets, conducted by David Lloyd-Jones, have both been subject to high critical acclaim. In addition to its commitment to the Orchestra, the RSNO Chorus performs independently and has been invited to perform with orchestras in many different parts of the world, establishing an international status for the choir. The RSNO Chorus has toured in Copenhagen, Hong Kong, Israel, Germany, Belfast, Australia, Trondheim and most recently, Amsterdam. The RSNO Chorus evolved from a choir formed in 1843 to sing the first full performance of Handel's Messiah in Scotland. Today, the RSNO Chorus is one of the most successful choruses in the UK. In recent years, the Chorus has performed practically every work in the standard choral repertoire along with contemporary works by renowned composers, including John Adams, Magnus Lindberg, Howard Shore and James MacMillan. The RSNO Chorus is directed by Gregory Batsleer, one of the UK's most dynamic and in demand choral conductors and chorus masters. Gregory recently received The Arts Foundation Award 2015 for Choral Conducting.