,
,
Bernstein MASS

Kristjan Järvi Conductor
Jubilant Sykes Baritone
Absolute Trio &nbsp
RSNO Chorus &nbsp
RSNO Junior Chorus &nbsp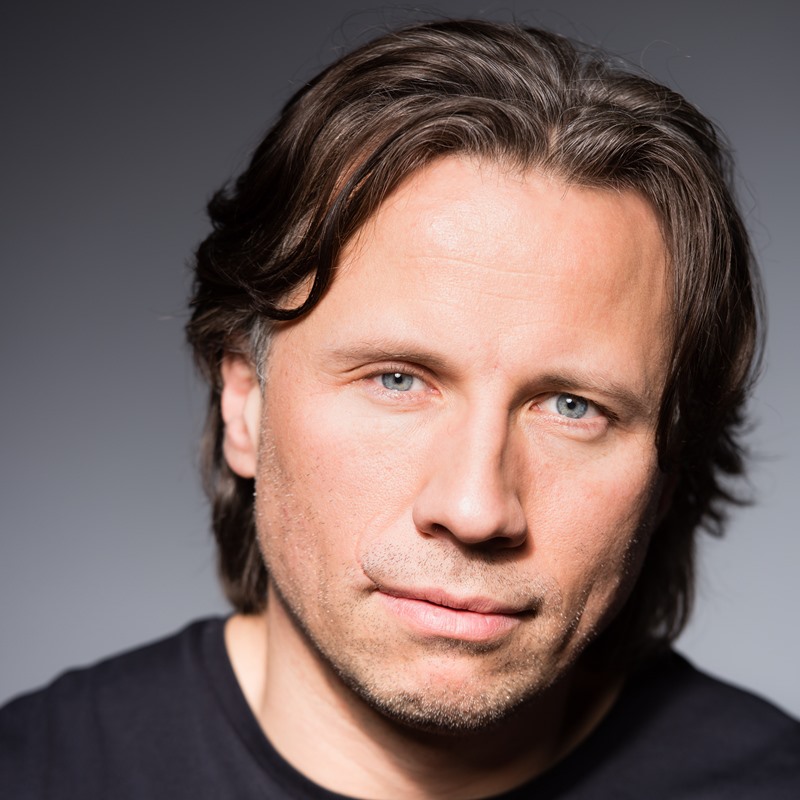 Kristjan Järvi Conductor
Kristjan Järvi has "earned a reputation as one of the canniest, and most innovative, programmers on the classical scene." [Reuters] Curating and conducting his original, genre-fusing projects with individual approach and style, his concerts have been proclaimed a "life-enhancing experience." [Herald Scotland] He realises his pioneering ideas with his four ensembles: as Music Director of the MDR Leipzig Radio Symphony Orchestra and the Gstaad Festival Orchestra, as Founder-Conductor of his New York-based classical-hip-hop-jazz group Absolute Ensemble, and as Founder and Music Director of the Baltic Sea Philharmonic he now leads both the oldest Radio Orchestra in Europe and the newest young musicians Orchestra. An entrepreneur by nature and passionate producer, Kristjan Järvi runs his own production company "Sunbeam Productions", creating events that offer new experiences combining music, visual art, light design and technology with innovative concepts that takes the audience on a unique journey. Since 2016 Kristjan is official member of the Estonian Olympic committee, being the first non-sport or government official taking this position. Hereby Kristjan starts the initiative of "Sound Estonia" to promote the connection and importance of a healthy body and mind. As a recording artist Järvi has more than 60 albums to his credit, from Hollywood soundtracks such as 'Cloud Atlas', "Hologram for the Kind", "Sense 8" and award-winning albums on Sony and Chandos, to his eponymous series: the 'Kristjan Järvi Sound Project.' Launched in 2014, the series features projects across all of Järvi's ensembles and is characterised by the conductor's unmistakable approach in taking a fresh look at the old, with concepts and presentation that transcend the borders of classical music. The Newest releases are "Wagner: The Ring" and "Steve Reich Duet" both released on Sony in September 2016. Jarvi's continues to work with some of today's brightest creative minds, from film directors Tom Tykwer and the Wachowskis, to composers and artists Arvo Pärt, Steve Reich, Tan Dun, Hauschka, Dhafer Youssef, Anoushka Shankar and Esa-Pekka Salonen, with whom he started his career as Assistant Conductor at the Los Angeles Philharmonic. Born in Estonia, Kristjan Järvi emigrated to the United States as a child and grew up in New York City. He is an accomplished pianist and graduated from Manhattan School of Music followed by conducting studies at the University of Michigan. Kristjan Järvi is represented worldwide by Tanja Dorn/Dorn Music.
Jubilant Sykes Baritone
Perhaps no vocalist of our time possesses a more exquisitely versatile instrument than the Grammy nominated baritone Jubilant Sykes. Mr. Sykes brings a new dimension to the traditional career of the classically trained vocalist by drawing on gospel and jazz influences to deliver performances in differing musical genre that often leaves audiences and critics searching for new superlatives. The Atlanta JournalConstitution was inspired to proclaim, "Jubilant Sykes' voice is extraordinary. He isn't merely an outstanding singer, his voice is art at its highest expression." Mr. Sykes was honored by the recording industry with a Grammy® nomination for "Best Classical Recording." That same recording, Leonard Bernstein's Mass, was named "Editor's Choice" by Gramophone Magazine. Mr. Sykes also has performed with a number of the world's finest orchestras and opera companies. He has worked with such conductors as Kurt Masur, Lorin Maazel, Leonard Slatkin, Keith Lockhart, Christoph Eschenbach, David Robertson, Andrew Litton, Marin Alsop, David Zinman, John Nelson, John Williams, and the late Marvin Hamlisch. He has been the featured soloist with many of the world's finest orchestras, including the New York Philharmonic, London Symphony, Los Angeles Philharmonic, Minnesota Orchestra as well as the orchestras of Atlanta, Baltimore, Boston, Chicago, Cleveland, Dallas, Houston, Philadelphia, Pittsburgh, Saint Louis, San Francisco, Seattle, Vancouver, and, the BBC Symphony Orchestra in London. His unique gifts have taken him from such diverse stages as the Metropolitan Opera, Deutsche Oper Berlin, Carnegie Hall, the Kennedy Center and London's Barbican Centre to the Apollo Theater, Hollywood Bowl, New Orleans Jazz Festival and hundreds of other venues around the world. His versatility has allowed him to collaborate with a number of leading artists from different musical styles such as the renowned soprano Reneé Fleming in the Mozart Requiem, touring and singing with Julie Andrews, a Boston Pops televised special and tour, appearing as featured soloist on the televised tribute to Brian Wilson from Radio City Music Hall, and with Josh Groban and subsequently Carlos Santana at the Hollywood Bowl.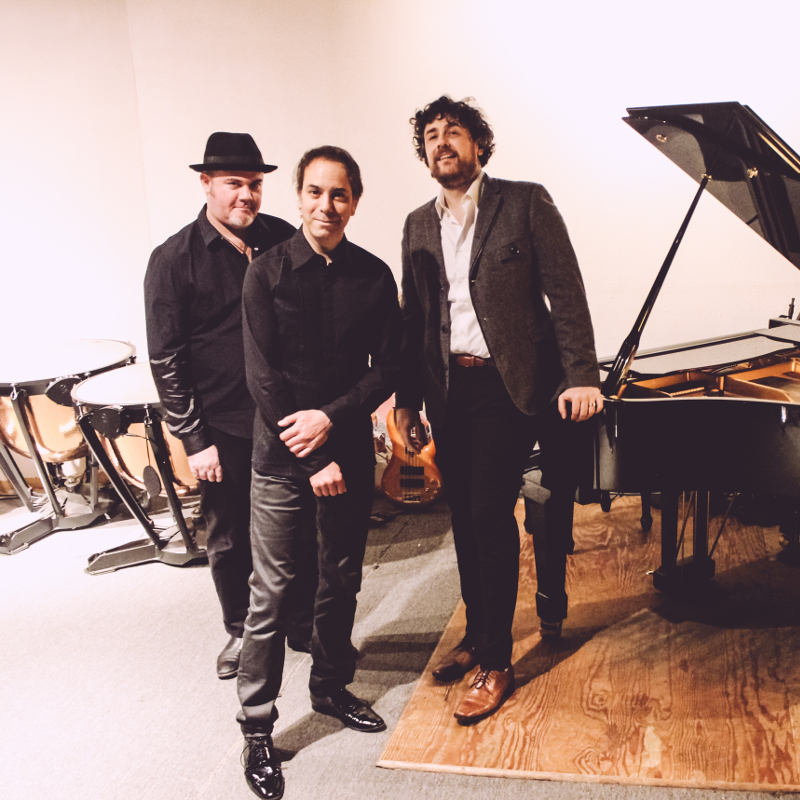 Absolute Trio &nbsp
The Absolute Trio also performs as the Matt Herskowitz Trio.

Equally accomplished as jazz and classical musicians, the Matt Herskowitz Trio has performed at major jazz and chamber music festivals throughout Europe and North America, including the Montreal International Jazz Festival, the Naumburg Orchestral Concerts Series (Central Park, NYC), Musikfest Bremen (Bremen, Germany), the Singer Festival (Warsaw), the Rhino Jazz Festival (Lyon, France), the Northwest Bach Festival (Spokane, WA), El Paso Chamber Music Festival (Texas), the Mineria Chamber Music Festival (Mexico City), Classic Chamber Concerts (Naples, Florida), Sitka Summer Music Festival (Sitka, Alaska), Luzerne Chamber Music Festival (Lake Luzerne, NY), and the Lyric Chamber Music Society of New York, of which Matt is artist-in-residence. Programs they've performed over the years include: From Bach To Brubeck, which features Matt's arrangements and original compositions based on the music of both composers; Jerusalem Trilogy, also the title of their 2010 album; Gershwin Reconstructed, featuring Matt's "reconstructed" arrangements of classic Gershwin songs; Bach Reimagined, a program of Matt's innovative arrangements of selected Bach pieces which appear on their recent album releases, Bach XXI and Bach Reimagined; and Chopin Reimagined, which includes Chopin's Sonata no. 2 in Bb minor, four Etudes, a Nocturne and original compositions inspired by Chopin. MHT has also performed Matt's concerto for jazz piano trio and chamber orchestra, Undertow, on several occasions with cross-genre chamber group Absolute Ensemble. Their performance at the Philharmonie in Cologne, Germany, was filmed and aired by WDR German television across Europe.

Their debut album, Forget Me Not, received rave reviews and was nominated for Québec's prestigious Félix award for "Best jazz album of the year." It was rereleased in 2017 as a tribute to their late great friend and mentor, Lew Soloff, who is featured on several tracks of the album. Completely remastered, repackaged and reordered, Forget Me Not: Homage to Lew Soloff is available on Justin Time Records worldwide. The reissue has received enthusiastic reviews.

Their second album, Jerusalem Trilogy (Justin Time Records, 2010), features Matt's original compositions and arrangements. The centrepiece of the album is the title track, a quintet for the trio plus violin (Lara St. John) and cello (Mike Block). The album represents a unique, integrated fusion of written music and improvisation, blending together Jewish and Arab musical styles and grooves. Among the album's fans was the late great Dave Brubeck, who commended Matt on the recording, saying: "Congratulations! You have transformed the concept of 'world' music as I conceived of it half a century ago. You have carried it further than I could imagine."

In 2007, they recorded an album with Barry Manilow, In The Swing of Christmas, for Hallmark, in which Barry features the trio in several arrangements. This album was nominated for a Grammy in 2008, and re-released on Arista Records in 2009.

Their 2015 release, Bach XXI (Avanti Classic) showcases Matt's original arrangements of Bach pieces in a variety of contemporary styles and genres, and features acclaimed classical violinist Philippe Quint as soloist. MHT's newest release is Bach Reimagined (Enja Records), featuring nine new Bach arrangements in a variety of jazz styles, with virtuoso flutist Andrea Griminelli as soloist.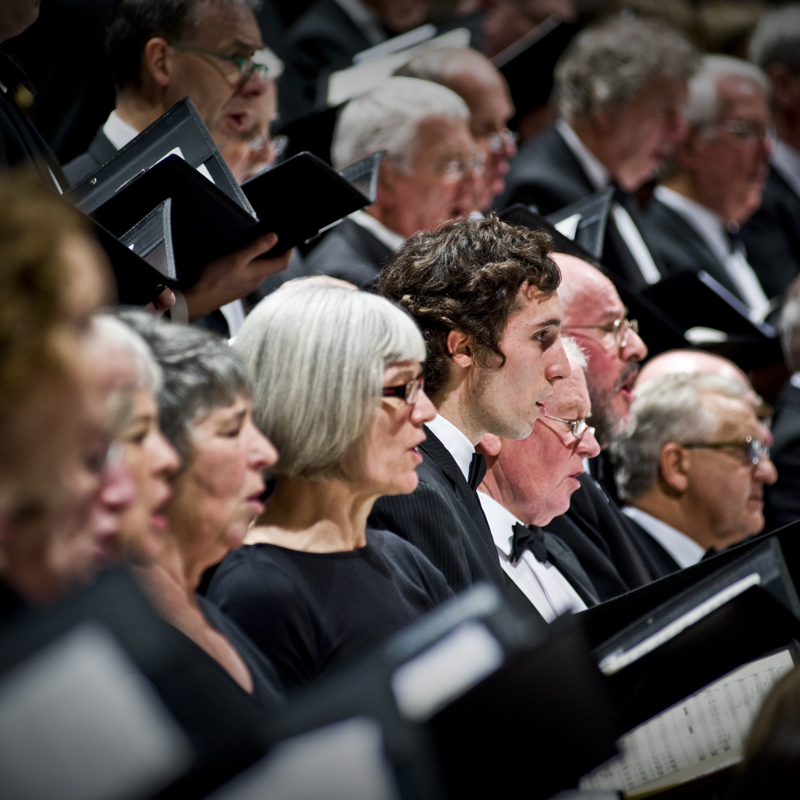 RSNO Chorus &nbsp
The RSNO Chorus performs in around six different programmes in up to twenty concerts across Scotland with the Royal Scottish National Orchestra each year. The RSNO Chorus has also had great success in recording with the Orchestra. Its recordings, amongst others, of Prokofiev's Alexander Nevsky, conducted by Neeme J?rvi, and Holst's The Planets, conducted by David Lloyd-Jones, have both been subject to high critical acclaim. In addition to its commitment to the Orchestra, the RSNO Chorus performs independently and has been invited to perform with orchestras in many different parts of the world, establishing an international status for the choir. The RSNO Chorus has toured in Copenhagen, Hong Kong, Israel, Germany, Belfast, Australia, Trondheim and most recently, Amsterdam. The RSNO Chorus evolved from a choir formed in 1843 to sing the first full performance of Handel's Messiah in Scotland. Today, the RSNO Chorus is one of the most successful choruses in the UK. In recent years, the Chorus has performed practically every work in the standard choral repertoire along with contemporary works by renowned composers, including John Adams, Magnus Lindberg, Howard Shore and James MacMillan. The RSNO Chorus is directed by Gregory Batsleer, one of the UK's most dynamic and in demand choral conductors and chorus masters. Gregory recently received The Arts Foundation Award 2015 for Choral Conducting.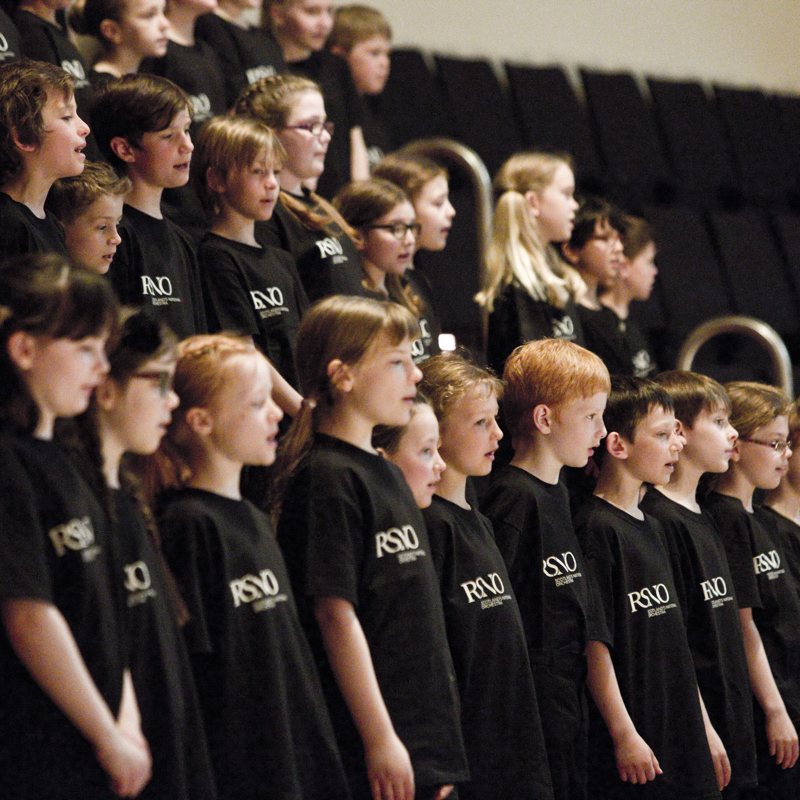 RSNO Junior Chorus &nbsp
The RSNO Junior Chorus is one of the leading children and youth choirs in the UK, with over 400 members aged seven to eighteen. It was formed in 1978 by Jean Kidd and since 1994 has been directed by Christopher Bell. It has built up a considerable reputation singing under some of the world's most distinguished conductors and appearing on radio and television. RSNO Junior Chorus members sing regularly with Scotland's national orchestra in major concert halls and festivals throughout the country. The Junior Chorus has also sung at BBC concerts and regularly appears at the Edinburgh International Festival.