,
,
Gabriela Ortiz Hominum: Suite for Orchestra Scottish premiere
Ravel Piano Concerto in G major
Interval
de Falla The Three-Cornered Hat (complete ballet score)
Ravel Boléro

Carlos Miguel Prieto Conductor
Vanessa Benelli Mosell Piano
Ana Schwedhelm Soprano

This concert is recommended by Classic FM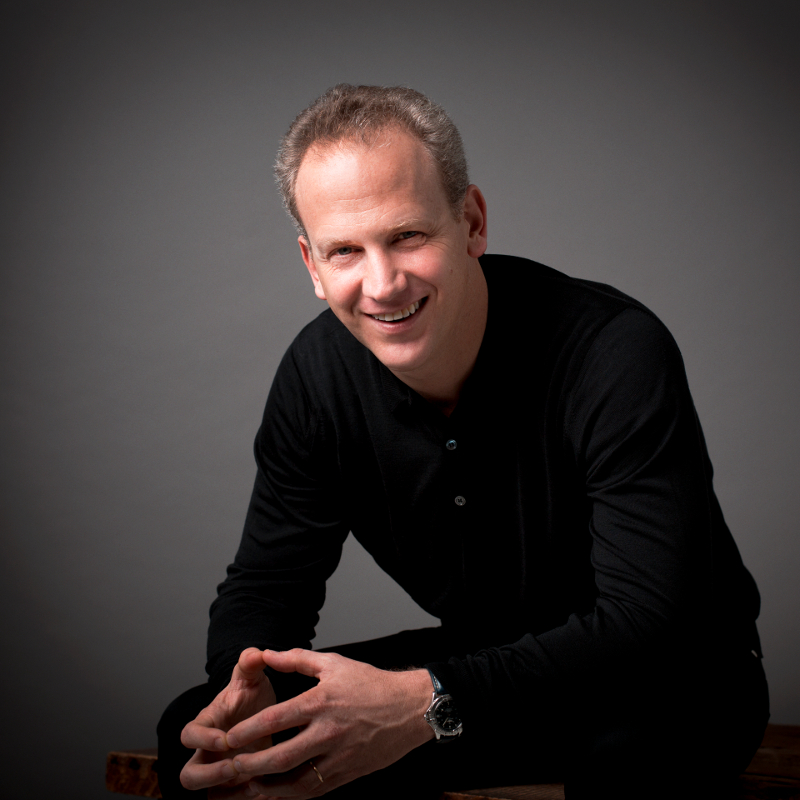 Carlos Miguel Prieto Conductor
Carlos Miguel Prieto was born into a musical family of Spanish and French descent in Mexico City. His charismatic conducting, characterised by its dynamism and the expressivity of his interpretations, has led to major engagements and popular acclaim throughout North America and in Europe. Prieto is in great demand as a guest conductor with many of the top North American orchestra including Cleveland, Dallas, Toronto and Houston Symphony orchestras and has enjoyed a particularly close and successful relationship with the Chicago Symphony Orchestra.

Prieto is recognised as a highly influential cultural leader as well as being the leading Mexican conductor of his generation and has been the Music Director of the Orquesta Sinfónica Nacional de México, the country's most important orchestra, since 2007. The following year he was appointed Music Director of the Orquesta Sinfónica de Minería, a hand-picked orchestra which performs a two month long series of summer programmes in Mexico City.

2016 - 2017 marked Prieto's eleventh season as Music Director of the Louisiana Philharmonic Orchestra (LPO), where he has led the cultural renewal of New Orleans following Hurricane Katrina and oversaw the triumphant return of the orchestra to its home, the Orpheum Theater. The string of international soloists, such as violinists Joshua Bell and Augustin Hadelich and cellist Yo-Yo Ma, who now appear with the LPO are testament to his inspirational leadership of the orchestra.

Prieto's 2017-18 season includes engagements throughout Europe, North and South America and New Zealand and includes his debuts with the London Philharmonic Orchestra and the Los Angeles New Music Group. He returns to the NDR Elbphilharmonie, Royal Liverpool Philharmonic, Bournemouth Symphony Orchestra, Strasbourg Philharmonic and the Auckland Philharmonia. Further ahead Prieto will return to the Hallé, Frankfurt Radio Symphony and the Royal Scottish National Symphony Orchestra alongside his regular appearances in Spain conducting orchestras such as the RTVE Symphony Orchestra, Bilbao Orkestra Sinfonikoa, Orquesta de Valencia and Orquesta del Principado de Asturias.

In 2016-17 Prieto made his London conducting debut at the Barbican Centre with the National Youth Orchestra of Great Britain winning several 5 star reviews. He also led a very successful nine-concert tour of Germany and Austria with the Orquesta Sinfónica Nacional de México performing at venues including the Wiener Musikverein, Großes Festspielhaus Salzburg, Kölner Philharmonie and Alte Oper Frankfurt. In June 17 he stepped in for a cancellation making his debut with the Minnesota Orchestra.

Since 2002, alongside Gustavo Dudamel, Prieto has conducted the Youth Orchestra of the Americas, which draws young musicians from the entire American continent. A staunch proponent of music education, Prieto served as Principal Conductor of the YOA from its inception until 2011 when he was appointed Music Director. In early 2010 he conducted the YOA alongside Valery Gergiev on the occasion of the 40th anniversary of the World Economic Forum at Carnegie Hall.

A naturally inquisitive musician of broad and varied interests, Prieto is renowned for championing Latin American music and has conducted over 100 world premieres of works by Mexican and American composers, many of which were commissioned by him.

Prieto has an extensive discography that covers labels including Naxos and Sony. Recent recordings include works by Bruch, Beethoven and Mendelssohn, with violinist Philippe Quint and the Orquesta Sinfónica de Minería on Avanticlassic, and Korngold's Violin Concerto on Naxos, which received two Grammy nominations. In spring 2013, Prieto released a 12-DVD set of live recordings of the complete Symphonies of Gustav Mahler as part of the Orquesta Sinfónica de Minería 35th Anniversary season. Future releases include recordings with Boris Giltburg for Naxos and Ning Feng for Channel Classics.

Also an accomplished violinist, Carlos Miguel Prieto has performed as soloist with the Orquesta Sinfónica Nacional de México, and has participated in the music festivals of Aspen, Tanglewood, Interlochen, San Miguel Allende and Cervantino. Continuing a family tradition that reaches back four generations, he also has been a member of the Cuarteto Prieto, with which he has performed in the most important halls of Mexico, United States, and throughout Europe.

A graduate of Princeton and Harvard universities, Carlos Miguel Prieto studied conducting with Jorge Mester, Enrique Diemecke, Charles Bruck and Michael Jinbo.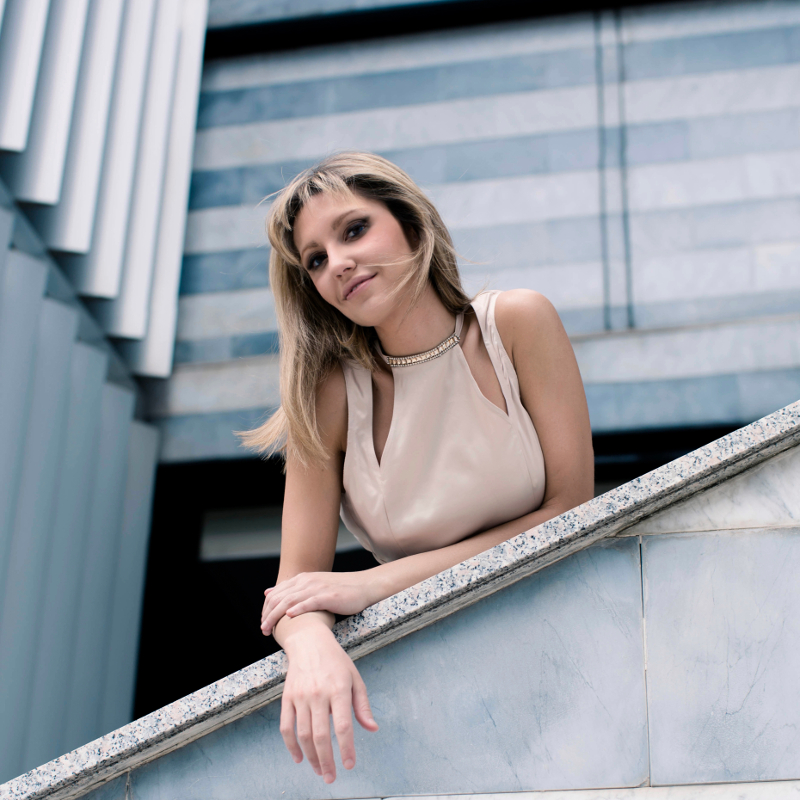 Vanessa Benelli Mosell Piano
Vanessa Benelli Mosell is a rising star on the international music scene. She is continuously praised for her virtuosity, her technical brilliance and the sensitivity of her musical insight, which have been shaped significantly in mentorships with Karlheinz Stockhausen and Yuri Bashmet.

Vanessa is acclaimed for her passion, in equal measure, for the great classics of the repertory and her championing of the newest composers. She has received universal praise for her recordings of Stockhausen for DECCA and for her concerto debut CD of Rachmaninov's Piano Concerto No2 with the London Philharmonic Orchestra. She now has 5 acclaimed releases for DECCA CLASSICS, most recently a disc of Debussy's Preludes Book I and Suite Bergamasques.

Recent and future highlights include her debut at La Scala Milan at the MiTo Festival; a recital tour to China; a Stockhausen Marathon; a debut recital at the Muziekgebouw in Amsterdam; a portrait concert at the National Concert Hall, Dublin in Ireland for RTÉ with concerti by Rachmaninov and George Benjamin. This season, Vanessa will make her debut with the Royal Scottish National Orchestra, and her debut at the Royal Festival Hall, Southbank Centre with the London Philharmonic Orchestra; she will return to RTÉ in Ireland, festivals across France and Italy, return to Madrid and will make recital and concerto tours to China, the USA and South Korea.

Vanessa Benelli Mosell began her comprehensive musical studies when she was exceptionally admitted at the International Piano Academy in Imola at seven years old, where she studied with Franco Scala. She gave her debut appearance at eleven years old with pianist Pascal Rogé, who described her as "the most natural musical talent I have encountered in my entire life". In 2007 she was invited to the Moscow Tchaikovsky Conservatory to study with Mikhail Voskresensky. Vanessa entered the Royal College of Music in London in 2007, where she graduated in 2012 studying with Dmitri Alexeev, generously supported by the Russell Gander Award. Vanessa was awarded the Elba Festival Prize by Yuri Bashmet, and more recently she has won the first Award of the Festival Pietrasanta as an outstanding young talent. She has been supported by the Keyboard Charitable Trust and in 2016 was appointed as a Steinway Artist.

Vanessa Benelli Mosell is internationally renowned for her performances of Karlheinz Stockhausen's Klavierstücke. Following her recording of Klavierstücke I-IV, she was invited by the composer to study under him, as he believed that she "has the power to let people appreciate my music". Vanessa worked closely with the composer and he remains an important influence on Vanessa's music making, encouraging her passion for contemporary music and her championing of composers of today as well as the great classics.

She has worked with orchestras such as the Orchestre Philharmonique de Strasbourg, Münchner Symphoniker, Berliner Symphoniker, the Zurich Chamber Orchestra, Jerusalem Symphony Orchestra and Orchestra del Teatro Comunale di Bologna. She has performed often with the Moscow Soloists, with whom she replaced Martha Argerich in 2012. In the same year, Vanessa gave her debut at London's Wigmore Hall.

She is already well travelled with tours to the North and South America, Spain, China, Israel and Turkey, as well as playing recitals at Hamburg's Laeiszhalle, the Glinka Festival in Smolensk, Liszt-Festival in Raiding in Austria, Berliner Philharmonie, Auditorium Manzoni in Bologna, Tonhalle Zurich, Auditorium du Louvre, Hamburg's Laeiszhalle, Haifa Auditorium, UNESCO Auditorium, London's Kings Place and also master classes at the Rostov Conservatory.

Recent seasons have seen her touring Spain, making debuts at Madrid Auditorio Nacional, Palau de la Musica in Valencia, Auditorio de Saragoza, returning to give the Spanish premiere of Enrique Granados' Piano Concerto at Palau de la Musica Catalana in Barcelona. Vanessa had an acclaimed sold-out debut at Teatro alla Scala in Milano and at Teatro Regio in Turin with Orchestra del Teatro Regio di Torino conducted by Diego Matheuz for the MiTo Festival. This season also saw her first performing a "Stockhausen Marathon", a cycle of Stockhausen's Klavierstücke, for the Sagra Musicale Malatestiana in Rimini.

She furthermore collaborates in chamber music with partners such as Massimo Quarta, Daishin Kashimoto, Radovan Vlatkovich, Julian Rachlin, Boris Andrianov, Vadim Repin, Renaud and Gautier Capuçon, Michael Guttman, Alain Meunier, Boris Brovtsyn, Alexander Chaushian, Henri Demarquette, Alexander Buzlov, Linus Roth, Nemanya Radulovic and Massimo Mercelli.

Vanessa's debut recording of 2011, 'Introducing Vanessa Benelli Mosell, Virtuoso Piano Music', features music by Prokofiev, Haydn, Scriabin and Liszt and received great international praise for her "extraordinary artistic talent" and "sparkling technique in demanding music" (Gramophone Magazine). Her debut recording was quickly followed up in September 2012 by her second, equally acclaimed "Liszt Recital".

In spring 2015, Vanessa made her debut album on DECCA CLASSICS label with "[R]Evolution", a juxtaposition of Stockhausen and Stravinsky. Vanessa followed this in 2016 with a further disc in her Stockhausen series, "LIGHT", with the Klavierstück XII and Scriabin Preludes. In 2017, Vanessa released her debut concerto CD for DECCA with Rachmaninov's Piano Concerto No.2, with the London Philharmonic Orchestra under Kirill Karabits; and also a further cd of Debussy's Preludes Book I. In 2018 she released Echoes – a recording of music by Rachmaninov and Philip Glass with the French cellist Henri Demarquette, and with this her 5th critically acclaimed cd for DECCA.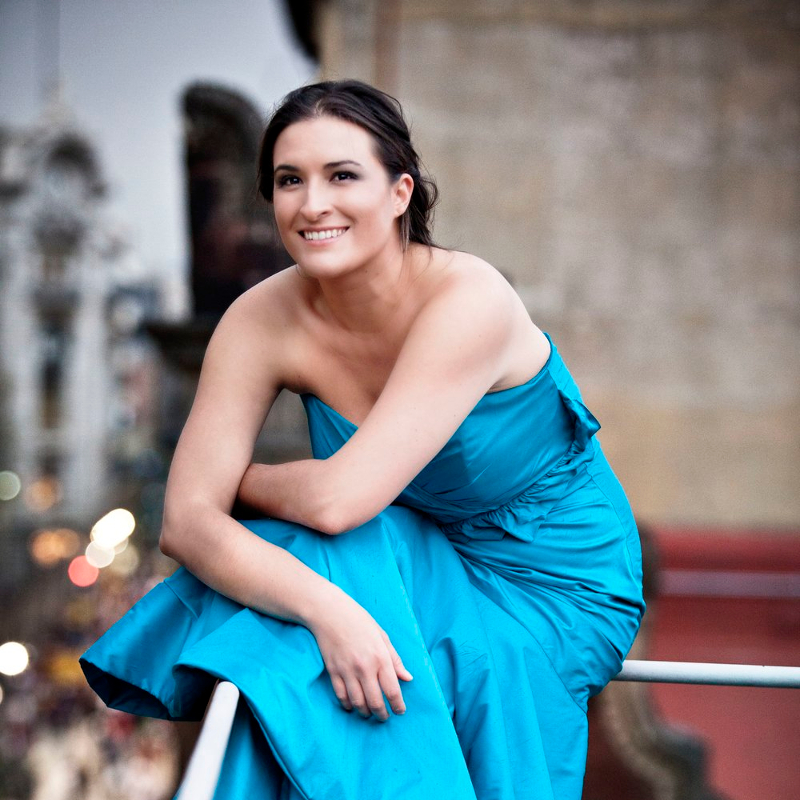 Ana Schwedhelm Soprano
Mexican-German soprano Ana Schwedhelm holds a BMus and Ma from the Royal Academy of Music, where she was awarded the prestigious DipRAM upon graduation. She also was a member of the Welsh International Academy of Voice where she studied with Dennis O'Neill. She has been a finalist in several international singing competitions including Concurs Jaume Aragall, Richard Lewis Award and I Concurso Internacional de Ópera "Mozart" de Granada.

From 2015 to 2017 she was a soloist at Kleinsten Opernhaus Münchens - Pasinger Fabrik where she sang the title roles in Rusalka and La Belle Hélène. She recently sang Pamina in The Magic Flute at the Teatro Principal in Vitoria, Spain and Elle in La Voix Humaine for the new production by award winning filmmaker Alonso Ruizpalacios in Mexico City. Further operatic roles include Countess (Le Nozze di Figaro), Marzelline (Fidelio), Fiordiligi (Così fan tutte), Musetta (La Bohème) and Armida (Rinaldo) amongst others. On the oratorio stage, she has performed at St. Martin in the Fields, St. John's Smith Square, Spitalfields Festival and the London Handel Festival under the batons of Trevor Pinnock, Laurence Cummings, José Areán and Carlos Miguel Prieto, with whom she has performed Falla's El Sombrero de Tres Picos with the Orchestre Philharmonique de Strasbourg and the Orquesta Sinfónica de Minería.

A passionate recitalist, Ana has enjoyed a partnership with pianist and conductor Iain Ledingham, with whom she has performed often both in the UK and the US. She also works with the acclaimed Spanish pianist Rubén Fernández Aguirre, most recently at the Granada International Music and Dance Festival and the chamber music festival Música Sur, where she also performed a programme of Beethoven songs alongside the Trío Arbós. Other engagements have included the Smithsonian Institute (Washington D.C.), Fundación Botín (Santander) with Carles Budò, Palacio de Bellas Artes (Mexico) with Silvia Navarrete and La Pedrera (Barcelona) with Pau Casan. A versatile artist, she has worked with living composers since her student days and has premiered works by Felix Ibarrondo and Marcela Rodríguez.