,
,
Humperdinck Hänsel und Gretel

Sir Andrew Davis Conductor
Christopher Bell Chorus Director
Laura Wilde Soprano
Elizabeth DeShong Mezzo-Soprano
Okka von der Damerau Mezzo-Soprano
Thomas Blondelle Tenor
Tomasz Konieczny Bass-Baritone
NYCoS National Girls Choir &nbsp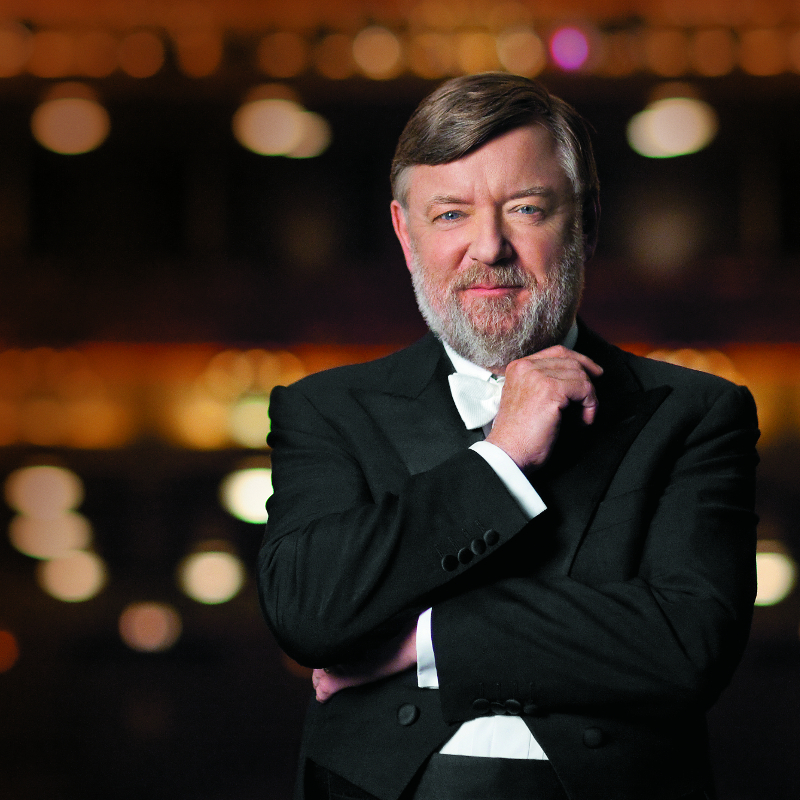 Sir Andrew Davis Conductor
Sir Andrew Davis is the music director and principal conductor of the Lyric Opera of Chicago, and chief conductor of the Melbourne Symphony Orchestra. Maestro Davis' career spans over forty years during which he has been the musical and artistic leader at several of the world's most distinguished opera and symphonic institutions, including the BBC Symphony Orchestra (conductor laureate; chief conductor 1991-2004), Glyndebourne Festival Opera (music director 1988-2000), and the Toronto Symphony Orchestra (conductor laureate; principal conductor 1975-1988), where he has also been named interim artistic director from 2018-2020. He also holds the honorary title of conductor emeritus from the Royal Liverpool Philharmonic Orchestra.

One of today's most recognized and acclaimed conductors, Sir Andrew has conducted virtually all the world's major orchestras, opera companies, and festivals. In the 2017-18 season, he conducts three operas at the Lyric: Wagner's Die Walküre in a new production of the "Ring" cycle, Bizet's The Pearl Fishers, and Puccini's Turandot. In addition to his regular and annual commitments with the BBC Symphony, BBC Philharmonic, Royal Liverpool Philharmonic, and the Bergen Philharmonic in Norway, Sir Andrew will also perform with the Cincinnati Symphony in the seldom heard Second Symphony composed by the orchestra's former music director Eugene Goossens, with the Tasmanian Symphony, and at the Edinburgh Festival this summer.
Christopher Bell Chorus Director
Christopher Bell was appointed Chorus Director of the RSNO Junior Chorus in 1994. Born in Belfast, Christopher studied at the University of Edinburgh. He was Associate Conductor of the BBC Scottish Symphony Orchestra (1989–1991), Chorus Master of the RSNO Chorus (1989–2002) and Chorus Master of the Belfast Philharmonic Choir (2005–2011). He is currently Chorus Director of the Grant Park Music Festival, Chicago, USA (since 2001), founder and Artistic Director of the National Youth Choir of Scotland (since 1996) and Chorusmaster of the Edinburgh Festival Chorus (since 2007). He was named Scotsman of the Year for Creative Talent in 2001 and in 2003 he was awarded the Charles Groves Prize. In 2009 the Open University awarded him an Honorary Master of the University for his services to music and the arts.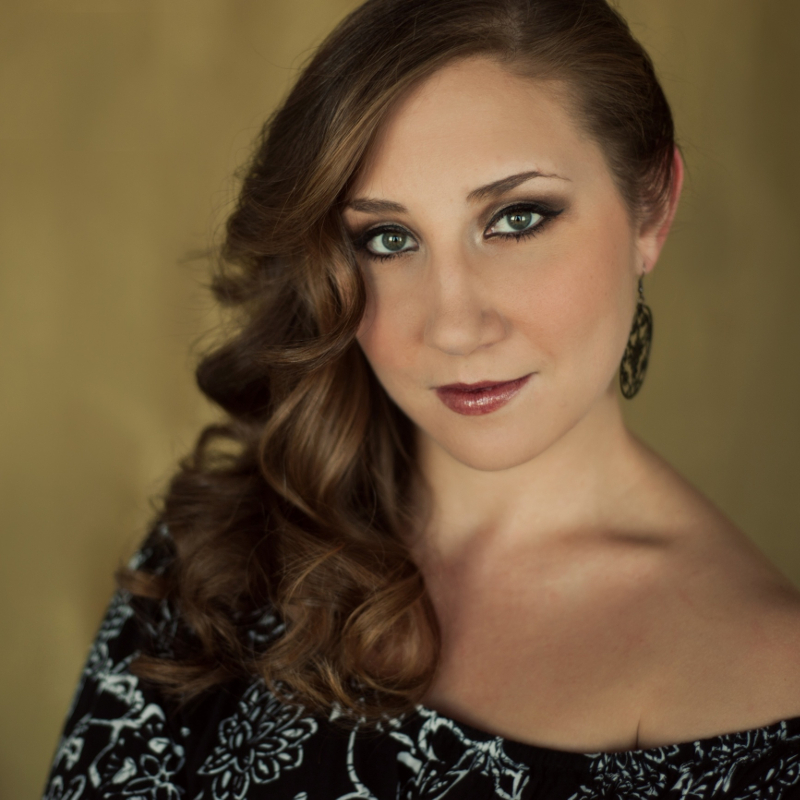 Laura Wilde Soprano
American soprano Laura Wilde made her European debut in 2016 at English National Opera, portraying the title role of Janácek's Jenufa under Mark Wigglesworth.

A recent graduate of the Ryan Opera Center at Lyric Opera of Chicago, her recent roles there include Freia (Das Rheingold) and Ortlinde (Die Walküre). Following her debut as Vitellia (La clemenza di Tito) for Opera Theatre St Louis last season, Laura joins Dallas Opera for Korngold's Der Ring des Polykrates under Emmanuel Villaume this season.

Laura was a Semi-Finalist at the 2010 Metropolitan Opera National Council Auditions, and is a 2016 recipient of the Sara Tucker Study Grant.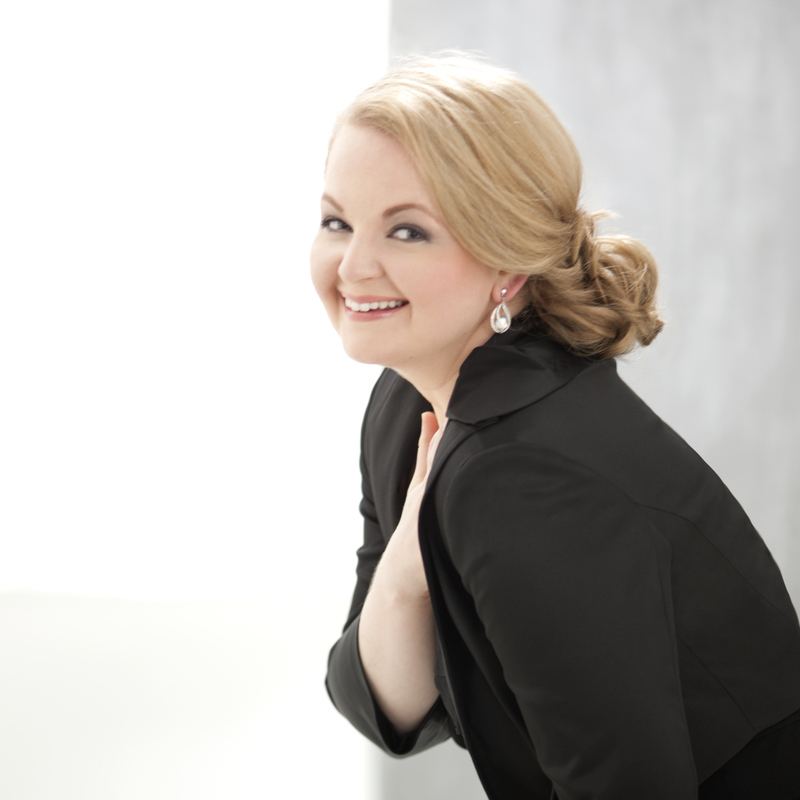 Elizabeth DeShong Mezzo-Soprano
When Elizabeth DeShong sang the title role of Rossini's La Cenerentola, at the Glyndebourne Festival The Guardian wrote: . . "this is, quite simply, one of the great operatic performances. It is dominated by DeShong, whose voice combines a contralto opulence with blazing top notes and some of the most staggering coloratura you will ever hear..." Further performances of note include Maffio Orsini in Lucrezia Borgia with San Franciso Opera and English National Opera, Angelina in La Cenerentola at the Canadian Opera Company, and Hermia in A Midsummer Night's Dream at Lyric Opera of Chicago. The recipient of numerous awards, Ms. DeShong received the Washington National Opera's "Artist of the Year Award" in 2010, for her debut performance as the Composer in Richard Strauss' Ariadne auf Naxos. Her portrayal of Maffio Orsini in the San Francisco Opera's production of Lucrezia Borgia, was released on DVD on EuroArts Music and Naxos of America.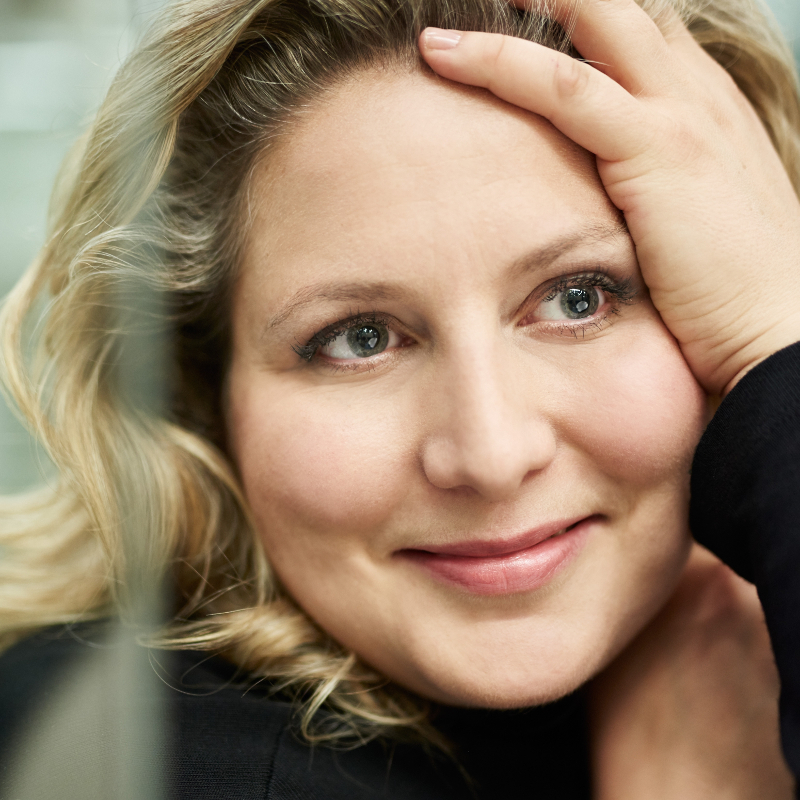 Okka von der Damerau Mezzo-Soprano
Hamburg-born Okka von der Damerau began her vocal studies in Rostock and graduated at the University of Music in Freiburg. Her first engagements led her to the theatres of Rostock and Freiburg.

From 2006 until 2010 she was an ensemble member of the Hannover State Opera and performed in the world premiere of Edward Rushton's DIE FROMME HELENE, in DAS RHEINGLD/ Erda, RIGOLETTO/ Maddalena and DIE ZAUBERFLÖTE/ Dritte Dame. After her debut as Erste Magd in the ELEKTRA-production of the Bavarian State Opera she has been an ensemble member since the 2010/11 season.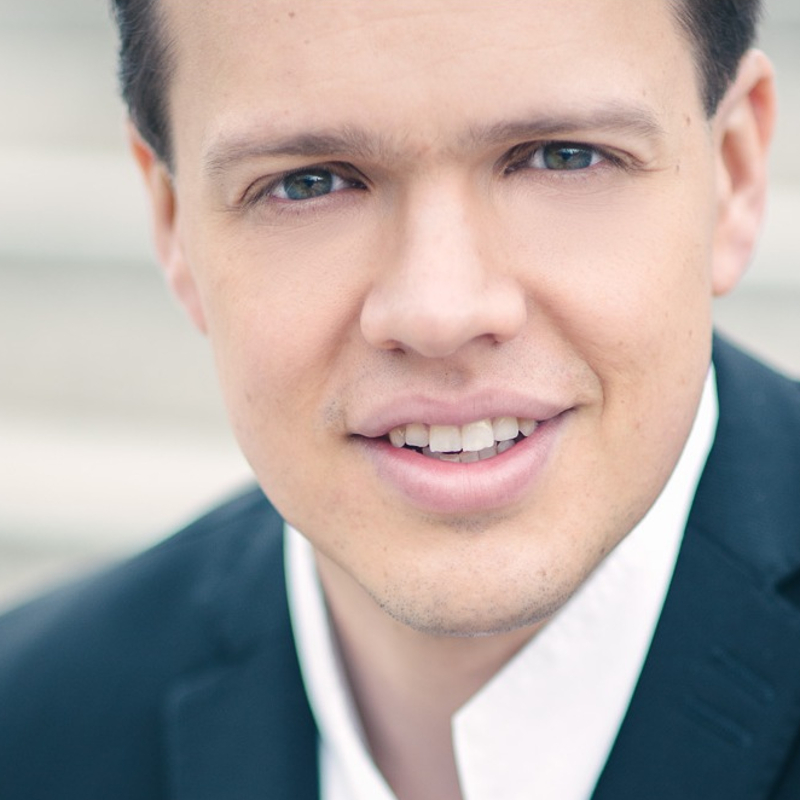 Thomas Blondelle Tenor
Belgian tenor Thomas Blondelle was born in Bruges, Belgium, in October 1982 and studied singing, piano, composition and chamber music at his home town's Stedelijk Conservatorium. At the KUL University of Leuven, he obtained a degree in musicology in 2006. He was awarded the First Prize at the Axion Classics competition in 2001, the Second Prize at the Prix Jâcques Dôme singing competition in 2002, the Prize for a Young Promising Contestant at the Viñas Competition (Barcelona) in 2005 and the Second Prize at the Concours Reine Elisabeth 2011 in Brussels, as well as the French Repertoire Prize (Palazetto Bru) at the 2012 Belvedere Competition in Vienna.

While still studying, he made his debut at the Théâtre Royal de la Monnaie (Brussels) in 2003, singing the leading role of Hans Scholl/Die Weiße Rose. He then performed at Grand Théâtre de Luxemburg, De Vlaamse Opera, Les Opéras en plein air Paris (Alfredo/La Traviata, Tamino/Die Zauberflöte) as well as the Opéra de Toulon, before leaving for Germany in 2006.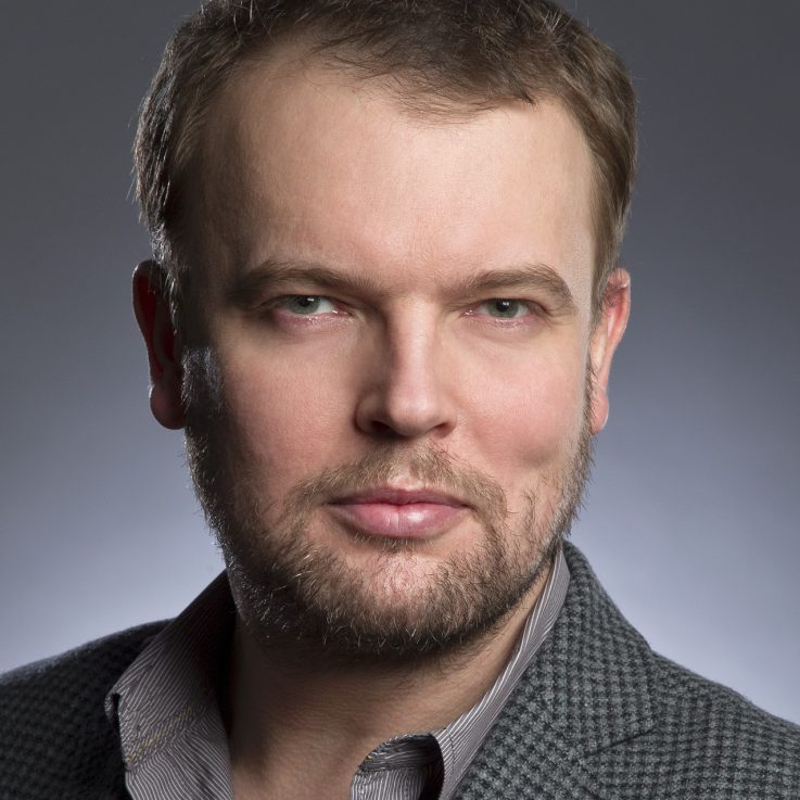 Tomasz Konieczny Bass-Baritone
With his sensational success as Alberich at the Vienna State Opera 2008/09 and now also as Jochanaan, Wotan/Wanderer and Telramund Tomasz Konieczny has established himself at the forefront of outstanding dramatic Bass-Baritones of his generation. Besides WOTAN in the Ring, Vienna has invited him to sing Mandryka, Jack Rance, Amfortas, Scarpia, Cardillac, Pizarro, Kurwenal.

Among his future plans he has guest contracts to sing with the, Bayerischer Staatsoper München, Nationaltheater Warsaw, Metropolitan Opera, Teatro alla Scala, Bayreuther Festspiele, Teatro Real.

Tomasz Konieczny was born in 1972 in Lodz, Poland, where he first studied acting at the Film, TV and Theatre Academy. He made his debut in a film directed by Oscar prize winning director Andrzej Wajda The Ring with the Eagle, following which he worked as actor/director in many TV, film and theatre productions in Poland. It was at that time that he began his vocal studies at the Fryderyk Chopin Academy in Warsaw, after which he went to Dresden where he joined the class of Prof. Christian Elßner at the Hochschule für Musik.
NYCoS National Girls Choir &nbsp
NYCoS National Girls Choir, led by world-renowned conductor Christopher Bell, is part of the National Youth Choir of Scotland, the organisation dedicated to encouraging singing for young people aged 0–25. Chosen from Scotland's best young female singing talent, the choir demonstrates a freshness of voice and unrivalled diction that receives consistent praise. Performing regularly throughout Scotland, NYCoS National Girls Choir has been invited to sing at world-class music festivals including BBC Proms in the Park, Edinburgh International Festival, Aberdeen International Youth Festival and Lammermuir Festival. The choir has released three commercial CDs to date, on the Signum label, all of which were critically acclaimed. The first is a recording of two complementary works: Britten A Ceremony of Carols and the rarely-performed Poston An English Day-Book (2010). The second is Bennett Letters to Lindbergh (2012). The most recent, Only a Singing Bird (2015), was recorded with patron and international mezzo-soprano, Karen Cargill.

"This youth choir is so on it - the vitality, the diction, everything that you want from a young choir is there. It's beautiful; it's very grown up but youthful too." - Jeremy Summerly on BBC Radio 3.