Warner Bros. presents Gene Kelly: A Life in Music
Fri 13 Apr 2018, 7.30PM
Usher Hall, Edinburgh
Neil Thomson Conductor
Patricia Ward Kelly Presenter

While most people think of dance when they think of Gene Kelly, music was central to his work. It influenced him; inspired him; and, in many ways, defined him. In 1969, the musical arrangements to many of MGM's classic films were destroyed. Now with these scores carefully reconstructed, we are able to bring you a remarkable event: Gene Kelly dancing on the big screen accompanied live by the magnificent RSNO! Featuring clips from some of his most popular films, including Singin' in the Rain, An American in Paris, Brigadoon, Les Girls, his joyful dance with Jerry the Mouse in Anchors Aweigh, plus rarely-seen numbers from television specials and rare broadcasts, this special evening hosted by Kelly's wife and biographer, Patricia Ward Kelly, takes you behind the scenes as she shares Gene Kelly's own insights about the making of these enduring and beloved works.

Supported by John Bruce and Dame Susan Bruce.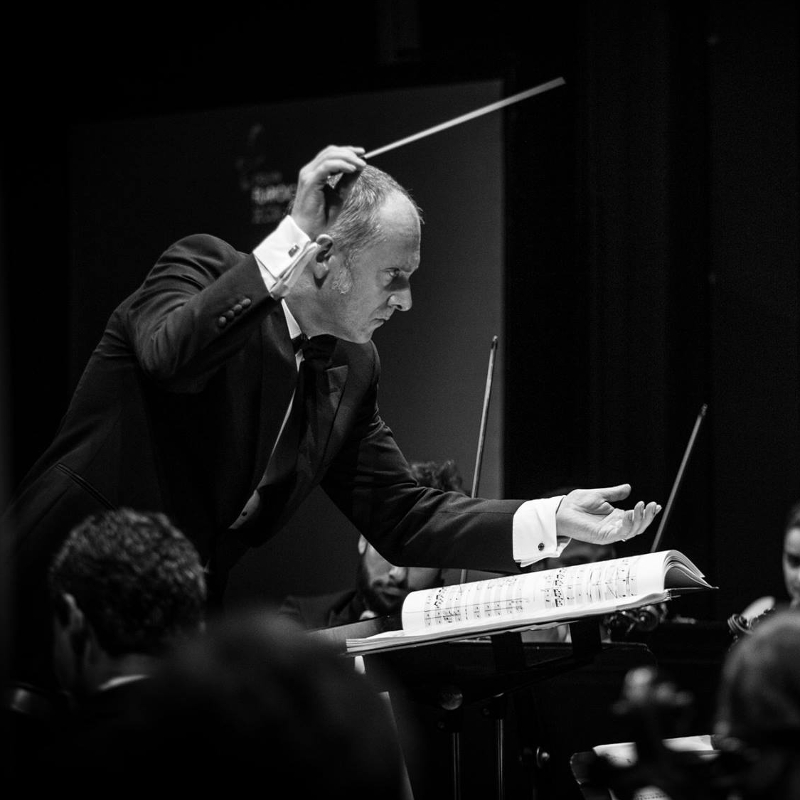 Neil Thomson Conductor
Neil Thomson was born in London in 1966, studied violin and viola at the Royal Academy of Music (1984-87) and conducting with Norman Del Mar at the Royal College of Music (1987-89).

He has performed with many distinguished soloists including Sir James Galway, Dame Moura Lympany, Sir Thomas Allen, Dame Felicity Lott, Philip Langridge, Sarah Chang, Antonio Meneses, Nelson Freire, Steven Isserlis, Julian Lloyd Webber, David Geringas, Natalie Clein, Ittai Shapira, Viviane Hagner, Gyorgy Pauk, Brett Dean, Jean-Philippe Collard, Stephen Hough, Alexander Gavrylyuk, Peter Jablonski, Jean-Louis Steuerman, Dame Evelyn Glennie and Sir Richard Rodney Bennett.

He has conducted all the major UK orchestras. Recent débuts include concerts with the Tokyo Philharmonic, Yomiuri Nippon Symphony Orchestra,Sao Paulo Symphony Orchestra, Munich Symphony Orchestra, National Symphony Orchestra of Ireland, National Symphony Orchestra of Taiwan and the Orchestra of Gothenburg Opera.

Recordings include a disc of American contemporary Violin Concerti with Ittai Shapira and the Royal Liverpool Philharmonic Orchestra, Gloria Coates Fifth Symphony, Stenhammar Symphony No.2 and two discs of orchestral music by Cesar Guerra-Peixe with the Goias Philarmonic Orchestra. He is currently engaged on a project to record all 14 symphonies of Claudio Santoro for Naxos with the Goias Philarmonic.

From 1992 until 2006 he served as Head of Conducting at the Royal College of Music. He was made an Honorary Member of the RCM in 1994 for his services to the institution and has established an enviable reputation as an orchestral trainer.

Since March 2014 he has served as Principal Conductor and Artistic Director of the Philharmonic Orchestra of Goiás, Brazil.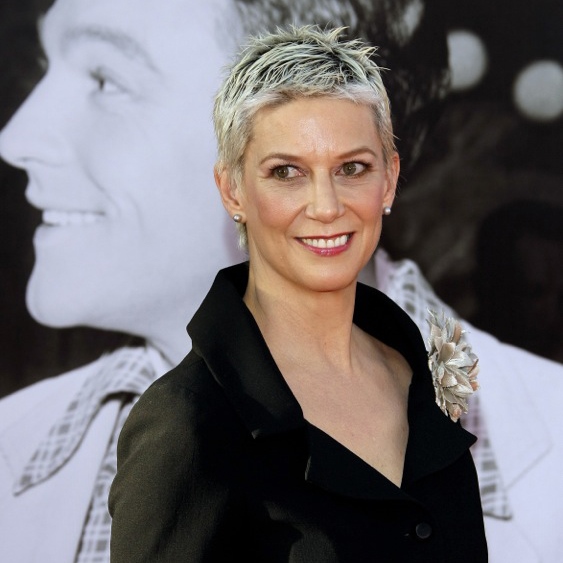 Patricia Ward Kelly Presenter
Patricia Ward Kelly is the wife and biographer of legendary dancer, director and choreographer Gene Kelly. She and her husband met at the Smithsonian Museum in Washington, D.C. in 1985, when he was the host/narrator for a television special and she was a writer. Soon after, he invited her to California to write his memoir, a job for which she recorded his words nearly every day for over ten years. They married in 1990 and were together until his death in 1996. Currently, Mrs. Kelly serves as Trustee of The Gene Kelly Image Trust and Creative Director of The Gene Kelly Legacy, Inc., a corporation established to celebrate Gene Kelly's artistry worldwide. She lives in Los Angeles where she curates the Gene Kelly Archives and is completing the book about her late husband. For more information about Gene Kelly and upcoming events, please go to the official Gene Kelly website genekelly.com