Applications open for Composers' Hub
Posted Tue 25 August 2020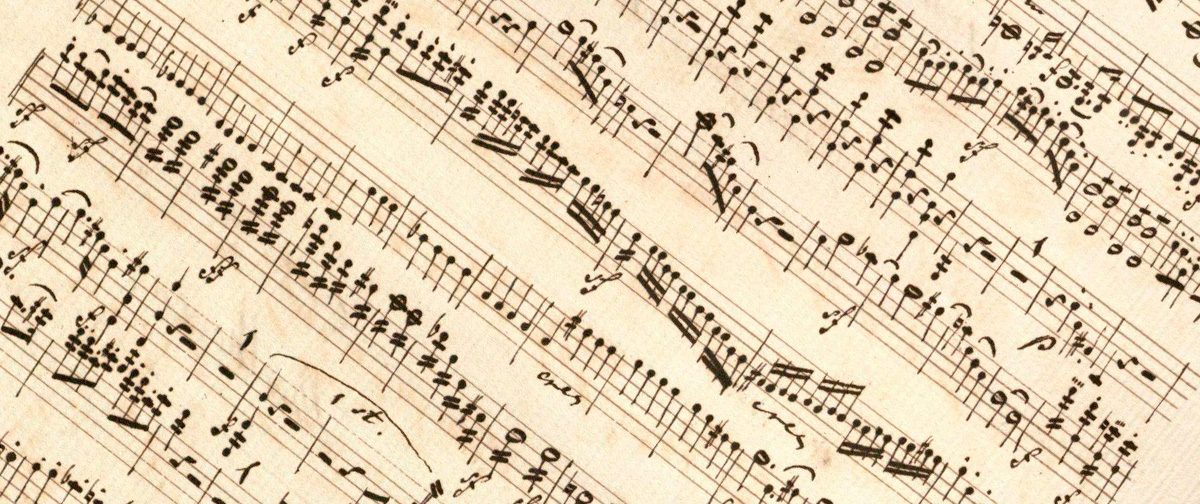 The Royal Scottish National Orchestra is calling on talented, up-and-coming composers to apply for a place on the coveted Composers' Hub programme for 2020:21.
A unique opportunity, participants of the Hub will be teamed up with award-winning composer Stuart MacRae, who will mentor them over the year as they develop a short piece of music for full symphony orchestra.
The RSNO has moved quickly to adapt this year's programme around COVID-19 restrictions and has brought in brand new experiences for the Composers' Hub participants. Composers will have the opportunity to work closely with a group of musicians from the Orchestra to discuss techniques and instrument ideas to advise the composition process.
In June 2021 the programme will culminate in a public workshop during which one work from the Composers' Hub will be chosen to be performed by the RSNO in their 2021:22 Season next year.
With five places up for grabs, emerging composers are urged to send their applications and two examples of compositions to the RSNO by Friday 11 September.
Director of Concerts and Engagement at the RSNO, Bill Chandler, said: "This is a very special experience for young composers, and over the past five years of this programme we have witnessed the amazing impact it can have helping to launch successful composition careers. Now in its sixth year and in extraordinary circumstances, the Composers' Hub is set to be as exciting as ever.
"Not only is there close mentoring from the brilliant Stuart MacRae, the composers have the opportunity to work closely with the RSNO and workshop their composition with professional orchestral musicians on a regular basis. This is a very competitive programme, so we are looking forward to some strong applications."
Composer and Hub mentor, Stuart MacRae, said: "As an emerging composer, it can be a very big challenge to get your music played by a professional orchestra; but in order to develop approaches to orchestral music, composers need time to collaborate with an orchestra, and the support to try out ideas.
"As well as writing a new short piece for the orchestral workshop there are opportunities to engage with the RSNO's Learning and Engagement team, and to learn more about the running of the organisation. We are looking for talented and enthusiastic emerging composers of any age, based in the UK, to take part in this exciting scheme."
The RSNO is grateful to the RVW Trust, the Idlewild Trust and the Garrick Club Charitable Trust for their support of 2020:21 Composers' Hub.