Changes to upcoming concerts
Posted Mon 16 November 2020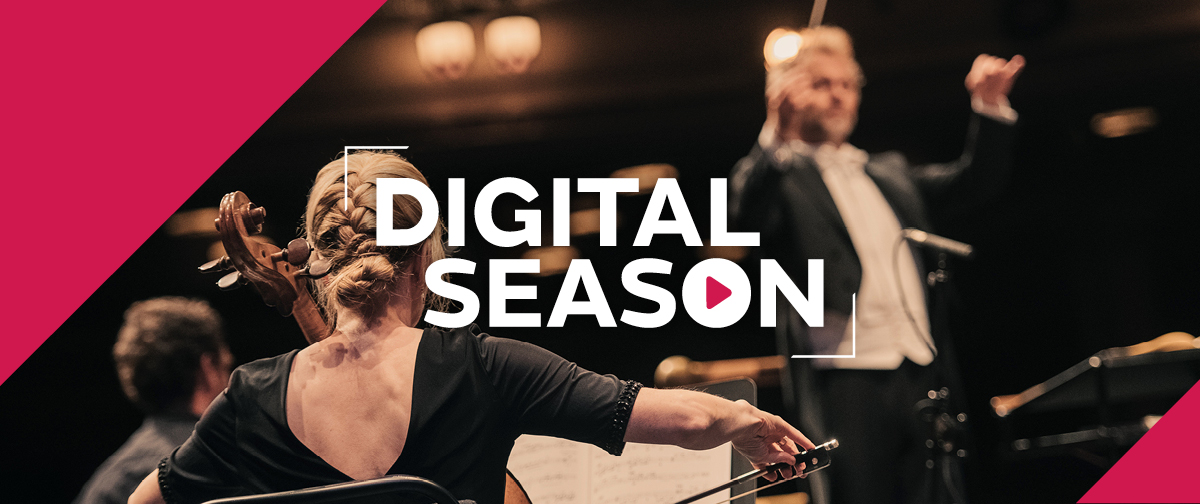 The Royal Scottish National Orchestra has announced changes to three upcoming Digital Season concerts due to new COVID-19 travel and quarantine restrictions affecting some artists.
4 December 2020 – Principal Cello Aleksei Kiseliov to play tribute to people of Belarus in folks songs arranged by Principal Horn and composer Christopher Gough. Cornelius Meister to conduct.
18 December 2020 – Francesca Dego becomes Player-director of Mozart Violin Concerto No5, and Cornelius Meister conducts Beethoven Symphony No7 and Mozart Overture.
15 January 2020 – Karen Cargill as soloist with James Lowe conducting. Glanert Violin Concerto No2 premiere postponed.
The Royal Scottish National Orchestra has announced changes to upcoming concerts in its Digital Season, mainly due to changes in travel and quarantine guidance for visiting artists.
On Friday 4 December the RSNO will include a tribute to the people of Belarus, with an arrangement of Three Belarusian Folk Songs played by Minsk-born Principal Cello Aleksei Kiseliov. Scottish Mezzo-Soprano Karen Cargill, originally scheduled to perform with the Orchestra at that concert, will now join them in a concert on 15 January. The RSNO is grateful to Cornelius Meister for joining the Orchestra to conduct Beethoven, as Music Director Thomas Søndergård's schedule has been adversely affected by the recent changes to travel from Denmark.
Due to quarantine guidelines creating a scheduling conflict, Artist in Residence Midori is unable to join the RSNO on 15 January, therefore the performance of Glanert Violin Concerto No2 shall be postponed until later in 2021. James Lowe joins the RSNO to conduct the new programme on 15 January, as Ryan Bancroft is unavailable due to personal reasons.
On 18 December, visiting soloist Francesca Dego will take the lead as soloist-conductor of Mozart Violin Concerto No5 Turkish K219. Cornelius Meister conducts the RSNO for Beethoven Symphony No7 in that programme.
Director of Concerts and Engagement, Bill Chandler, said: "This is a Season unlike any other and we are grateful to our supporters, audiences, musicians and visiting artists for being so understanding of the challenging circumstances we are all working under. We are working hard to deliver high-quality Digital Season concerts, which means we have a bit of a juggling act behind the scenes as we factor in artist schedules, travel restrictions, and ever-changing developments of COVID-19.
"As we continue to prioritise the health and wellbeing of all musicians involved in the Digital Season we are strictly following all travel and quarantine guidance, which unfortunately has resulted in changes to a few concerts. We thank our supporters for their understanding at this time."