,
,
Sasha Charter Composer
Paddy Davies Composer
James MacConnachie Composer
Finn McLean Composer
Amy Stewart Composer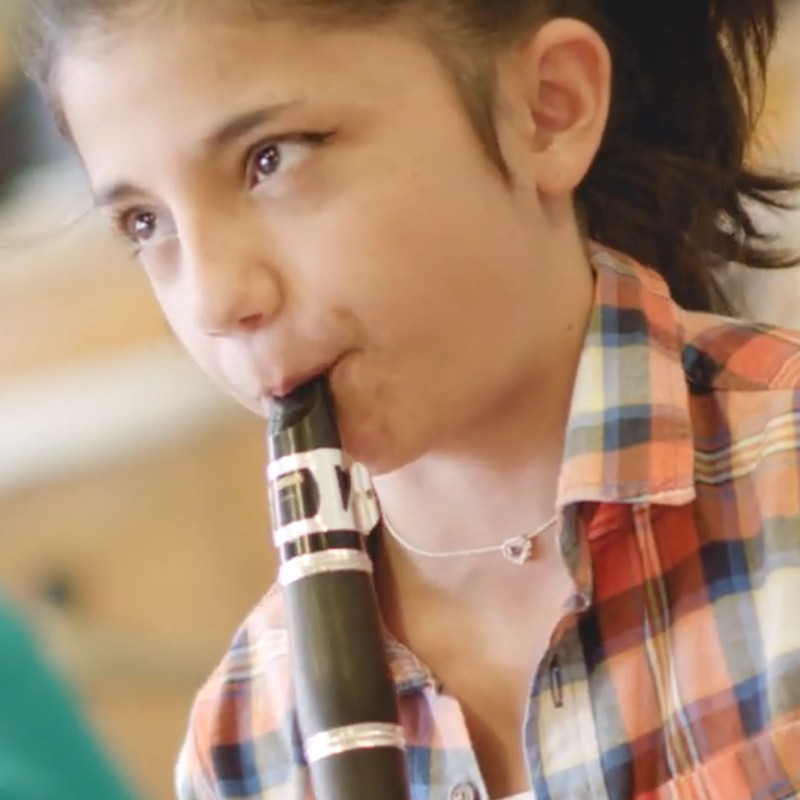 Sasha Charter Composer
Sasha Charter, aged 13, is in S1 at St Columba's School, Kilmacolm. She has for four years attended RCS Juniors where she studies clarinet with Rebecca Whitener, composition with Tom Butler, and is just moving up into the Senior Choir. Sasha is also in NYOS Junior Orchestra, WSSO Training Band, and has taken part in SCO Vibe, as well as being in her school orchestra, woodwind trio, jazz band and choir.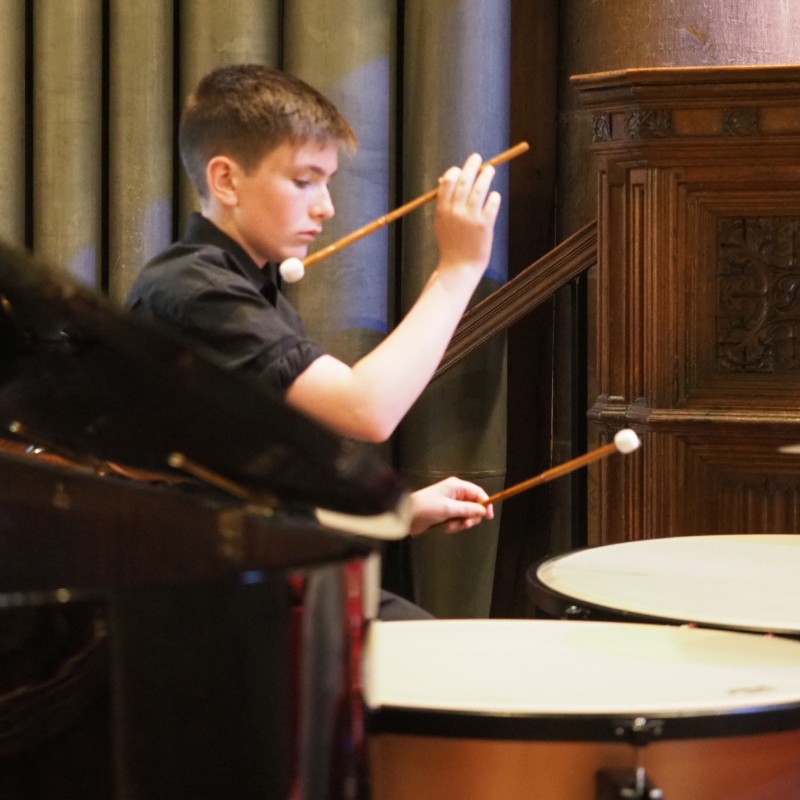 Paddy Davies Composer
Paddy is 15 years old and attends Queen Elizabeth School, Kirkby Lonsdale, Cumbria. He has an ABRSM Junior Scholarship at Junior RNCM where he is taught percussion by Andrea Vogler. He is also taught drum kit by Dave Hassell in Manchester. He plays percussion for Cumbria Youth Orchestra, Westmorland Youth Orchestra and Liverpool Philharmonic Youth Orchestra and he played with the National Youth Orchestra at their Winter 2018 residency. He has been a Rushworth Young Composer for 2018-2019 season with RLPO where he was mentored by Katie Chatburn.
James MacConnachie Composer
James is 17 years old and is a Music Scholar at Stewart's Melville College, Edinburgh. He has played the piano since the age of five and both the electric and acoustic guitar since the age of ten. He first started composing simple tunes in his final year of primary school, and has gone on to compose and arrange pieces in a variety of styles that have been performed by school jazz bands and classical ensembles in which he plays. He is also a member of the school's Guitar Quartet, winners of the Royal Conservatoire of Scotland's School Guitar Ensemble Competition 2017.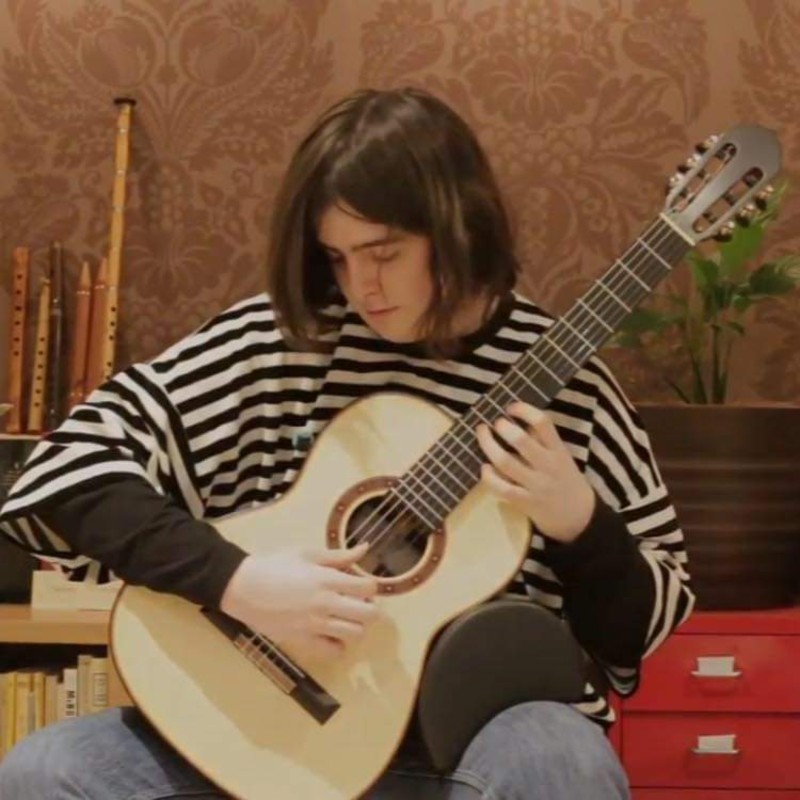 Finn McLean Composer
Finn McLean is a 17 year old Scottish-Irish guitarist and composer from Glasgow. They were a pupil in Bishopbriggs Academy and RCS Juniors. In September, Finn will start full time study at the Royal Conservatoire of Scotland. Finn is the winner of the RCS Junior Guitar Award and has performed in many festivals such as Big Guitar Weekend, Edinburgh International Guitar Festival, Glasgow West End Festival, Classical Guitar Retreat and more."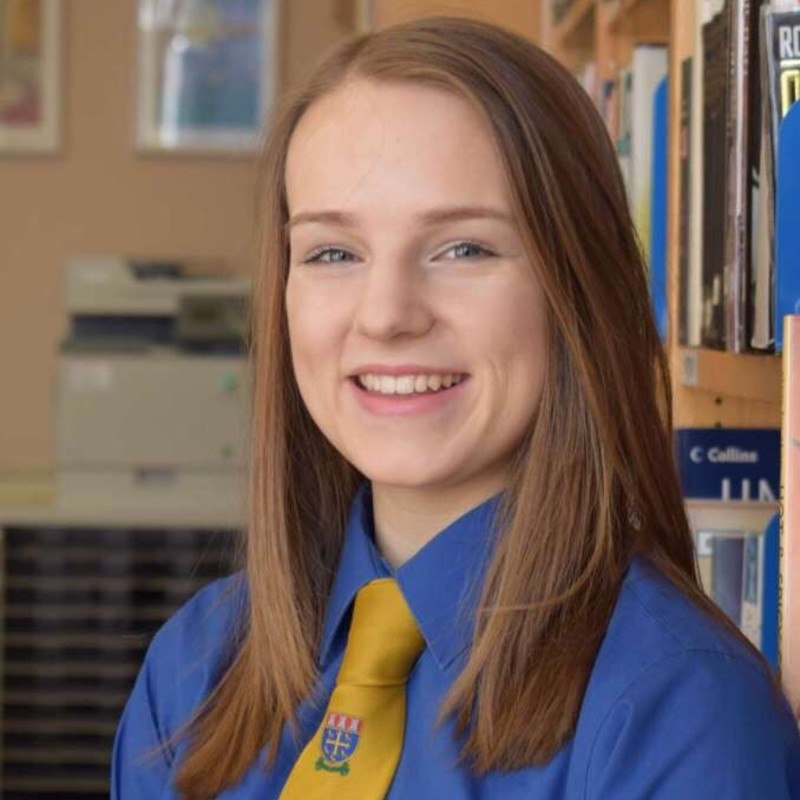 Amy Stewart Composer
Amy is 17, and has been composing instrumental music since she was in first year, as well as songwriting from a younger age. She is in sixth year and attends St Margaret's School For Girls, Aberdeen, where she was first introduced to composition and has just finished her study of advanced higher music. She plays piano and has recently passed her ARSM diploma, as well as violin, and enjoys playing in the Grampian Youth Orchestra. She has attended multiple "Sound Scotland" workshops such as "Go Compose" where her pieces were performed by the "Red Note Ensemble". Last year, she attended the "Sound and Music Summer School" in London, and composed a piece for solo cello and soprano, which was later performed at the Herne Hill Music Festival. This year, Amy composed a piece for her fellow musicians in sixth year also leaving school, and conducted it at St Margaret's annual spring concert, the Aberdeen and North East of Scotland Music Festival as well as on a school music tour to Prague. In September Amy will take up a place at the Royal Conservatoire of Scotland to study composition and is very excited for her next steps in music making.