,
,
Haydn Symphony No95
Mozart Violin Concerto No5 Turkish K219
Interval
Beethoven Symphony No6 Pastoral

Roger Norrington Conductor
Francesca Dego Violin

This concert is recommended by Classic FM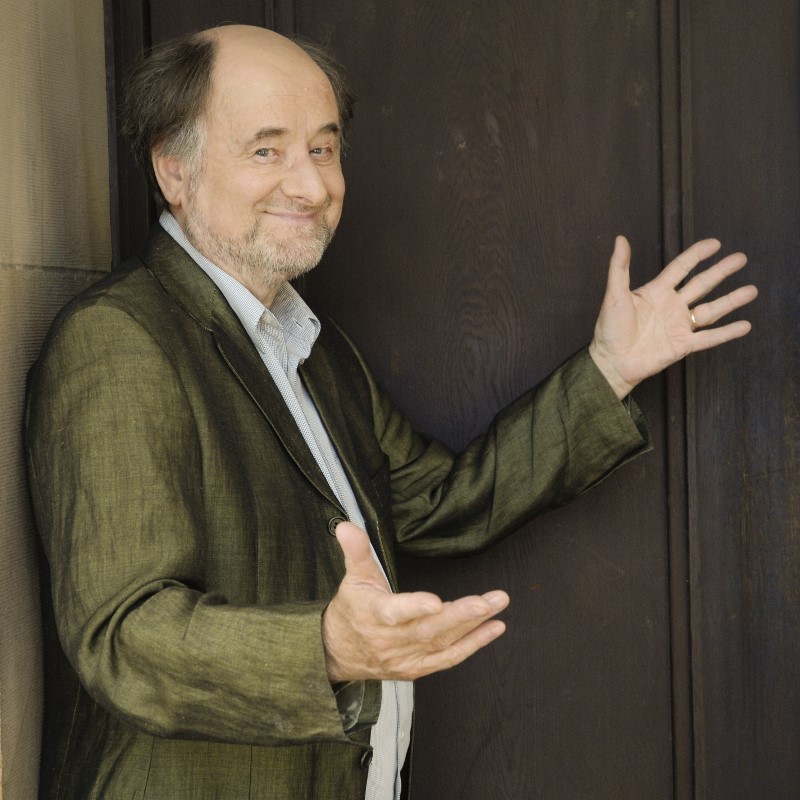 Roger Norrington Conductor
Sir Roger Norrington was born in Oxford, and comes from a musical University family. He was talented boy soprano, and studied the violin from the age of ten, and singing from the age of seventeen. He read English Literature at Cambridge University, and spent several years as an amateur violinist, tenor singer, and conductor, before attending the Royal College of Music as a postgraduate student of conducting, studying with Sir Adrian Boult.

In 1962 Sir Roger Norrington founded the Schütz Choir. This marked the beginning of a thirty-year exploration of historical performance practice. With the choir, he gave many innovative concerts, and made numerous recordings for Argo/Decca, chiefly of 17th- century repertoire. These performances were initially accompanied by the London Baroque players, and later, as Norrington's explorations moved forward chronologically, by the London Classical Players. As Norrington's interest in performance practice reached the Classical period and beyond, the London Classical Players grew in prominence, and the Schütz Choir went into semi-retirement, though they continue to give occasional concerts.

The London Classical Players leapt to worldwide fame with Norrington's dramatic performances of Beethoven's symphonies on period instruments. The recordings of these works for EMI won prizes in the UK, Belgium, Germany and the United States, and are some of the most sought-after readings of Beethoven Symphonies in our times. Many other recordings followed, not only of Haydn, Mozart and Beethoven, but also of many 19th-century composers, including Berlioz, Weber, Schubert, Schumann and Rossini. Norrington continues to push the boundaries of performance practice still further with ground-breaking recordings of Brahms's four symphonies, and of works by composers including Wagner, Bruckner and Smetana.

Norrington's work on scores, orchestral sound and size, seating and playing style has had a growing effect on the perception of 18th- and 19th- century orchestral music. He is in great demand as a guest conductor for symphony orchestras worldwide, working regularly with orchestras in Berlin, Vienna, Leipzig, Salzburg, Amsterdam, Paris, New York, San Francisco, Los Angeles and London. He is Chief Conductor of the Stuttgart Radio Symphony Orchestra and of the Camerata Salzburg, and is closely associated with the Orchestra of the Age of the Enlightenment (which has taken over the work of the London Classical Players) and with the Philharmonia.

Sir Roger Norrington also has wide experience as a conductor of opera. He was Music Director of the successful Kent Opera for fifteen years, conducting over 400 performances of 40 different works. He has worked as a guest conductor at the Royal Opera House, Covent Garden, at the English National Opera, at La Scala, La Fenice and the Maggio Musicale, and at the Wiener Staatsoper and the Salzburg Festival.

Sir Roger Norrington has recorded extensively for EMI, Virgin and Decca, made discs for Sony and BMG, and appears regularly on recordings for Hänssler Verlag with the Stuttgart Radio Orchestra.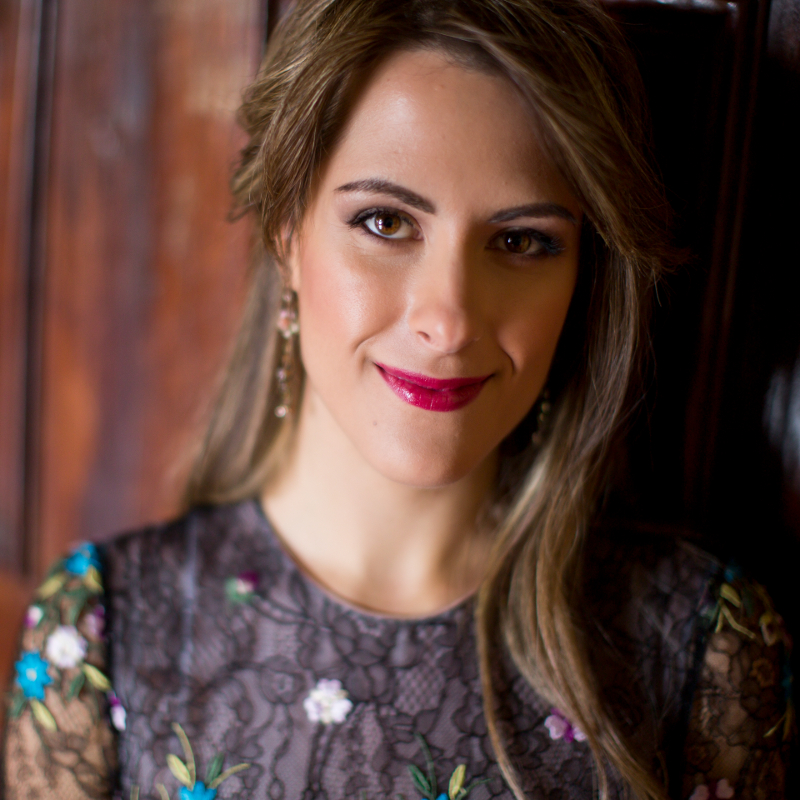 Francesca Dego Violin
Celebrated for her sonorous tone, compelling interpretations and flawless technique, Francesca Dego is one of the most sought after young violinists on the international scene. Signed in 2012 by Deutsche Grammophon, her most recent recording is Suite Italienne, a recital disc paying homage to the aesthetic and influence of twentieth-century Italian musical style and featuring works by Ottorino Respighi, Mario Castelnuovo-Tedesco and Igor Stravinsky. Past releases include her highly acclaimed first concerto disc featuring concertos by Niccolò Paganini and Ermanno Wolf-Ferrari alongside the City of Birmingham Symphony Orchestra and Daniele Rustioni in 2017, plus a complete survey of the violin sonatas by Ludwig van Beethoven and of Paganini's Caprices.

Born in Lecco, Italy to Italian and American parents, Francesca regularly appears with major orchestras worldwide, and recent and forthcoming highlights include performances with the Philharmonia, Hallé, Ulster, Royal Philharmonic and Royal Scottish National Orchestra, Gürzenich Orchestra Cologne, Tokyo Metropolitan and Tokyo Symphony Orchestras, Orchestra Ensemble Kanazawa, Orchestre Philharmonique de Nice, Orchestre de Chambre de Lausanne, Teatro Carlo Felice Genova at St Petersburg's prestigious Stars of the White Nights festival, Teatro Regio di Torino, Orquestra de Sevilla and de la Comunitat Valenciana at Palau de les Arts, Auckland Philharmonia, Las Vegas Philharmonic, Santa Barbara Symphony, Het Gelders Orkest, and the Orkest van het Oosten.

In Italy, this season's highlights include returns to the Orchestra della Toscana, Milan's "La Verdi" Orchestra, and the Filarmonica Arturo Toscanini with whom Francesca will perform the premiere of Cristian Carrara's Luci danzanti nella note, a newly commissioned concerto for violin and orchestra, as well as Paganini's Violin Concerto No1 on II Cannone, the composer's very own violin, as part of the Paganini Genova Festival with the orchestra of Teatro Carlo Felice Genova. Other festival appearances include the Stresa and Pergolesi Spontini festivals, and the Gravedona Chamber Music Festival, co-founded by Francesca in 2018.

Her international career to date has allowed Francesca to work alongside many esteemed conductors, Sir Roger Norrington, Karen Durgaryan, Christopher Franklin, Paul Goodwin, Christopher Hogwood, Yoel Levi, Grant Llewellyn, Wayne Marshall, Diego Matheuz, Shlomo Mintz, Gemma New, Dalia Stasevska, Alpesh Chauhan, and Xian Zhang, to name a few. An outstanding collaborative artist, Francesca thrives in chamber settings, and she has performed with Salvatore Accardo, Mahan Esfahani, Bruno Giuranna, Narek Hakhnazaryan, Piers Lane, Jan Lisiecki, Mischa Maisky, Antonio Meneses, Domenico Nordio, Martin Owen, Roman Simovic and Kathryn Stott, as well as her regular recital partner, pianist Francesca Leonardi. Highlights of the 2019:20 season for the duo include performances at the Louvre in Paris, in Grenoble, Rome, Washington DC, and at the Ravinia Festival, as well as the final concerts of their complete cycle of Beethoven's violin sonatas at Unione Musicale, Torino.

Francesca is the winner of numerous national and international competitions, and in 2008 attracted widespread attention for being the first Italian female prize-winner of the renowned Paganini Competition in Genoa since 1961. In addition, she was awarded the Enrico Costa prize for having been the youngest finalist. She was selected to perform as soloist at the 2014 and 2015 Remembrance Day concerts in Rome, broadcast worldwide by RAI. In June 2014 she performed at Rio de Janeiro's Teatro Municipal at the opening of the Football World Cup in Brazil. She is a frequent contributor to specialist music magazines, penning a monthly column for Suonare News among others, and has written articles and opinion pieces for the BBC and Classical Music Magazines, The Strad, Musical Opinion and Strings Magazine. Francesca has also recently published her first book, Tra le Note. Classica: 24 chiavi di lettura, with Mondadori in which she explores how classical music can be listened to and better understood today.

Francesca is based in London, and plays a precious Francesco Ruggeri violin (Cremona 1697).