,
,
Diego Navarro Conductor
Robert Townson Presenter
Sara Andon Flute
RSNO Chorus &nbsp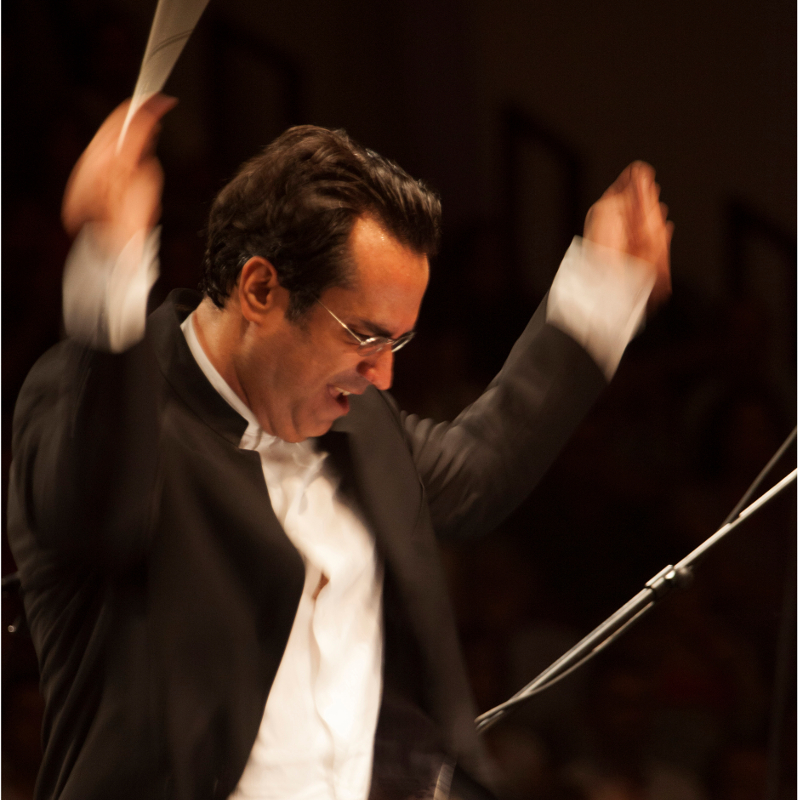 Diego Navarro Conductor
Born in Tenerife in 1972, Diego Navarro's musical career began with the performance of his first composition at the age of 13. At 21 he conducted an orchestra for the first time. The composer and conductor specialized in film music, and now enjoys an international reputation. Navarro composes, orchestrates and conducts his music.

His most noteworthy film scores include Enrique Gato's animated movie "Capture the Flag", "Oscar. Una pasión surrealista" (Oscar, The Colour Of Destiny), and the two award winning films: "Puerta del Tiempo"(Time Gate), a feature film nominated for Best Animated Film in the XVII edition of Goya Awards (Spanish Film Academy), and "Mimesis: Night of the living dead", his first incursion in the American Horror genre; among others.

In May 2010, label Varèse Sarabande started releasing his music with a selection of music for "Oscar, The Colour of Destiny" and "Look at the Moon" (documentary film produced by Elías Querejeta). He is one of the four Spanish composers included in the catalogue of this label. The editions of his music have received the best reviews in international magazines. Varèse has also released albums and DVD's of Navarro's recordings as a conductor.

Navarro is the director and father of the Tenerife International Film Music Festival (FIMUCITÉ), which started in 2007, gaining great success. About to celebrate its 10th edition, he has consolidated an international role promoting film music.

Navarro has conducted a great number of world premieres, big Hollywood and European blockbusters, many of them specially arranged for FIMUCITÉ: "Perfume: History of a murderer", Marvel's super productions ("Ironman", Spiderman III", "Thor", and "Fantastic Four") with a special emphasis on "Alien: a biomechanical Symphony", a selection of the best music written for the 20th Century Fox Franchise (released by Varèse Sarabande) and also performed in Krakow's FMF in 2012.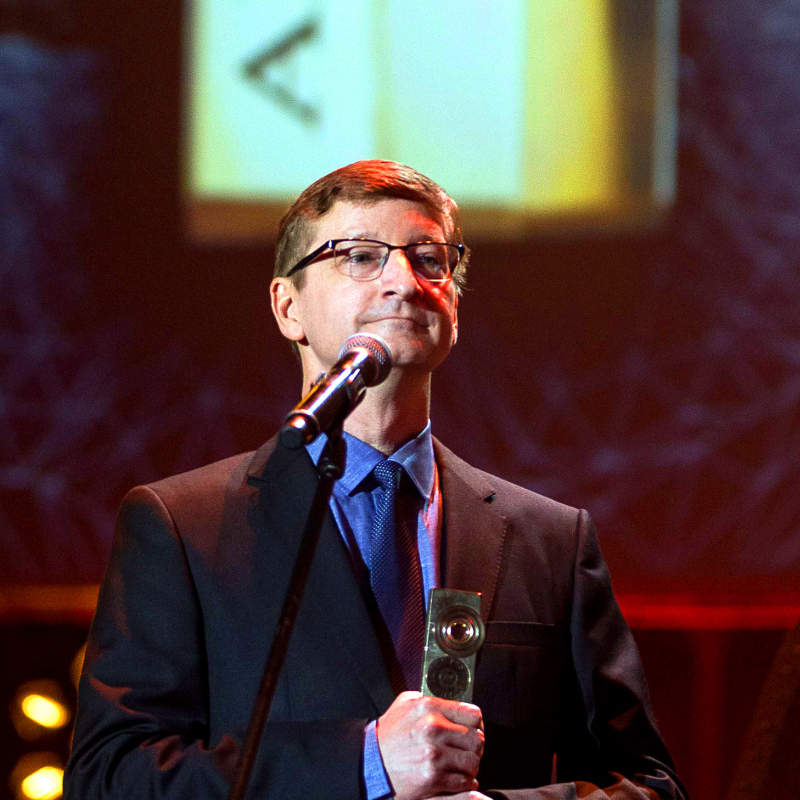 Robert Townson Presenter
As the most prolific producer of film music in the world, Robert Townson has been averaging one new album release a week for the last thirty years. His work focuses not only on the most successful blockbusters of today but has, from the very beginning, made a priority of restoring and releasing the priceless musical treasures of Hollywood's glorious history. In July of 2010, Townson celebrated the release of his 1000th album, and currently has over 1400 to his credit.

Townson founded his first record label, Masters Film Music, in Canada in October of 1985. His first album release was Jerry Goldsmith's The Final Conflict, and the string of successes has continued, uninterrupted, ever since. Townson and Goldsmith would end up doing over 80 albums together. Townson's complete discography of original soundtracks, restorations of classics and new recordings is impossible to even summarize briefly. It overflows with blockbuster and Academy Award-winning films, iconic and Emmy-winning television productions, as well as Grammy-nominated and -winning recordings.

Townson began producing a series of film music concerts during his days recording with the Royal Scottish National Orchestra, where he also recorded a series of nearly 40 film music albums. He collaborates with of all of the world's major film music festivals, including the Fimucité Festival on Tenerife in the Canary Islands, the World Soundtrack Awards in Ghent, Belgium, Film Music Festival in Krakow, Poland, and Hollywood In Vienna. In August of 2011, Townson produced the official Abbey Road Studios 80th Anniversary Concert in London, while his summer 2012 schedule included the official Universal Pictures 100th Anniversary Concert, with the Tenerife Symphony.

2013 saw Townson produce and host China's very first film music concert on the stage of the Venetian Resort Hotel featuring the Macau Orchestra and Choir and flute soloist Sara Andon.

California's Golden State Pops Orchestra dedicated their entire 2013 season to the celebration of Varèse Sarabande's 35th Anniversary. This began with an evening devoted to the music of Alan Silvestri and went on to include an epic gala on May 11 that brought together an unprecedented assembly of film composers — Hans Zimmer, Danny Elfman, John Powell and Michael Giacchino among them. The celebration continued with the GSPO for Varèse Sarabande's Halloween Gala and a blockbuster Christmas show that featured the premiere live presentation of Bernard Herrmann's musical setting of Charles Dickens' A Christmas Carol as well as a new suite of Vince Guaraldi's A Charlie Brown Christmas by arranger William Ross with flutist Sara Andon.

Robert was presented with the prestigious Ambassador Award at the Krakow Film Music Festival's 10th Anniversary Gala in May 2017.

In 2018 Townson will be celebrating the Varèse Sarabande 40th Anniversary with some special live events and recordings.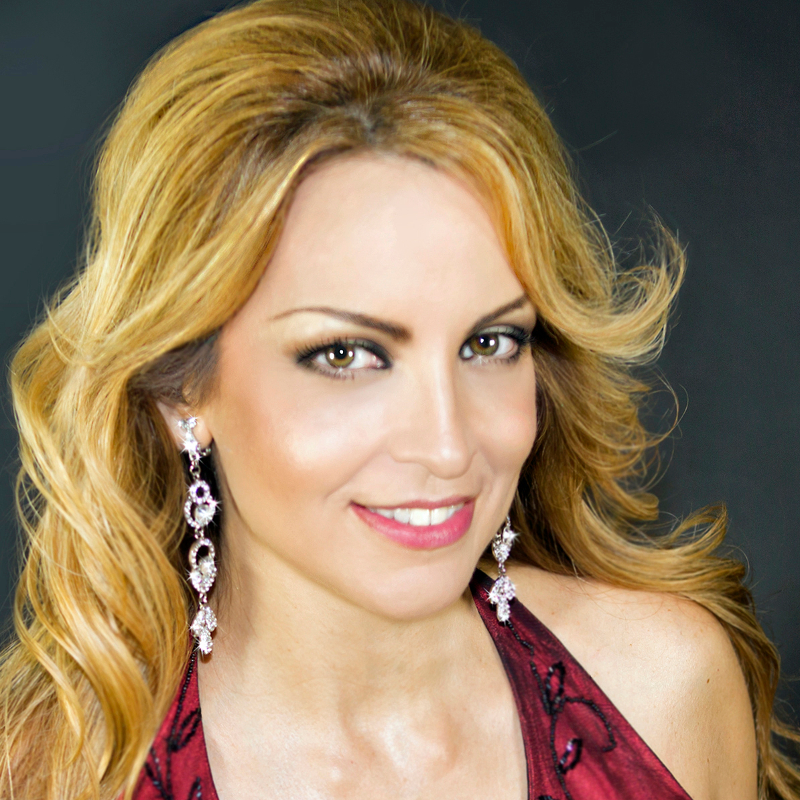 Sara Andon Flute
SARA ANDON is an international soloist and recording artist known for her ravishing tone and deeply engaging musical interpretations. A versatile performer in many music genres including solo, chamber, symphonic, opera, ballet, new music, jazz and Broadway, she has performed all over the world in major concert venues, TV and radio broadcasts, as well as on video game, TV and motion picture soundtracks. Ms. Andon is a graduate of USC and Yale School of Music, and is the Artist Teacher of Flute at the University of Redlands School of Music and the Idyllwild Arts Academy. She has performed with several orchestras such as the Los Angeles Philharmonic, Pasadena Symphony, San Diego Symphony, Los Angeles Chamber Orchestra, Redlands Symphony and the Hollywood Bowl Orchestra.?

Ms. Andon records frequently with the Hollywood Studio Orchestras and her countless film score recordings include such blockbusters as Disney's The Jungle Book (2016), Ice Age: Collision Course, Furious 7 & 8, The Wolverine, Tron, Straight Outta Compton, Fences, Rush Hour 3, X-Men: Apocalypse working with composers such as Marco Beltrami, Lalo Schifrin, Brian Tyler, John Debney, John Powell, Rolfe Kent, Christopher Young, John Ottman, Austin Wintory, Mark Isham and Jeff Beal. Andon's most recent recording work includes Solo Flute on Benjamin Wallfisch's blockbuster IT, and Jeff Russo's Star Trek Discovery, as well as being heard on the Bruce Broughton and John Debney episodes of Seth MacFarlane's The Orville.

She is featured regularly on scores for video games in live performances and for recordings, including the Grammy®-nominated Journey, World Of Warcraft, and WildStar. Andon has recorded with such varied artists as Placido Domingo; Daft Punk, including their Grammy®-winning album, Random Access Memories; Neil Diamond; Barry Manilow; and Billy Childs. In addition, Andon is a featured soloist on recent Varèse Sarabande recordings.

As a Varèse Sarabande concert soloist, Andon has been featured in a series of international events beginning in 2013. She has also been featured as a soloist in concerts performing the music of iconic composers Alex North, Elmer Bernstein, John Corigliano, John Barry, Georges Delerue, Vince Guaraldi, Henry Mancini and Ennio Morricone, with arrangements by William Ross, Lee Holdridge and Randy Edelman.

Andon premiered her new suite from the live action Beauty and the Beast at the 2017 Krakow Film Music in front of an audience of 15,000 people.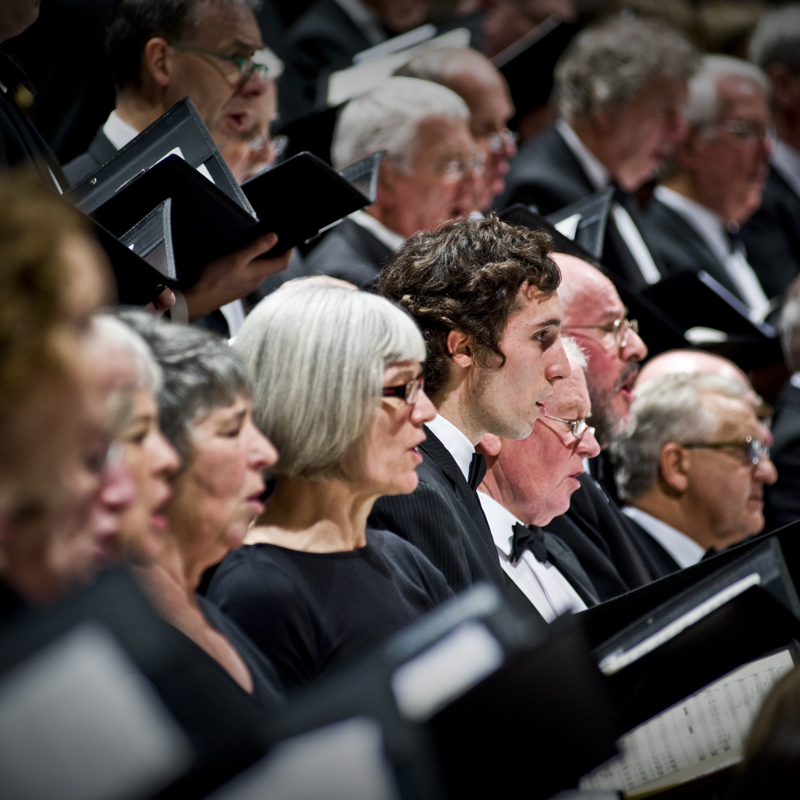 RSNO Chorus &nbsp
The RSNO Chorus performs in around six different programmes in up to twenty concerts across Scotland with the Royal Scottish National Orchestra each year. The RSNO Chorus has also had great success in recording with the Orchestra. Its recordings, amongst others, of Prokofiev's Alexander Nevsky, conducted by Neeme J?rvi, and Holst's The Planets, conducted by David Lloyd-Jones, have both attracted high critical acclaim.

In addition to its commitment to the Orchestra, the RSNO Chorus performs independently and has been invited to perform with orchestras in many parts of the world, establishing an international status and touring to Copenhagen, Hong Kong, Israel, Germany, Belfast, Australia, Trondheim and most recently, Amsterdam and Prague. In 2018 it performed Britten's War Requiem with the RSNO at the BBC Proms.

The RSNO Chorus evolved from a choir formed in 1843 to sing the first full performance of Handel's Messiah in Scotland. Today, it is one of the most successful choruses in the UK. In recent years, it has performed practically every work in the standard choral repertoire along with contemporary works by renowned composers, including John Adams, Magnus Lindberg, Howard Shore and James MacMillan.

The RSNO Chorus is directed by Gregory Batsleer, one of the UK's most dynamic and in demand choral conductors and chorus masters. In 2015 Gregory received The Arts Foundation Fellowship in Choral Conducting.