Anne-Sophie Mutter in Concert
Fri 30 Nov 2018, 7.30PM
Usher Hall, Edinburgh
Krzysztof Penderecki Violin Concerto No2 Metamorphosen
Interval
Tchaikovsky Symphony No5

Krzysztof Penderecki Conductor
Anne-Sophie Mutter Violin

Living legends: Anne-Sophie Mutter is one of the world's greatest violinists, universally acclaimed for her gleaming sound and effortless mastery. Krzysztof Penderecki is a giant among living composers, whose uncompromisingly emotional music brought a ray of light to the darkest days of the Cold War. To celebrate Penderecki's 85th birthday, they come together in his colourful Second Violin Concerto – before Penderecki conducts Tchaikovsky's gloriously tuneful Fifth Symphony. Make no mistake: this should be very special indeed.

This concert can be purchased as part of a subscription to the RSNO's 2018:19 Season. Start saving when you book just four concerts! Click here to find out more.

Supported by the RSNO Foundation.
This concert is recommended by Classic FM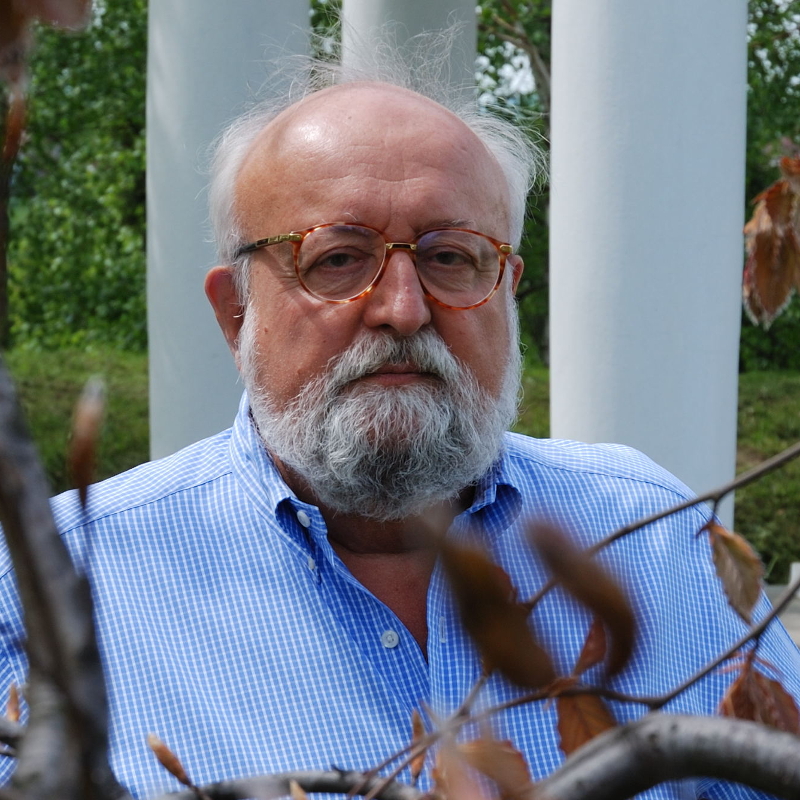 Krzysztof Penderecki Conductor
Multi-award winning Polish composer and conductor Krzysztof Penderecki is one of the world's leading and most distinguished musicians of his generation.

Works like Threnody for the Victims of Hiroshima (1960), St. Luke Passion (1966), Cello Concerto No.2 (1982) written for Mstislav Rostropovich, Polish Requiem (1984), Symphony No.3 (1995), Violin Concerto No.2 "Metamorphosen" written for Anne-Sophie Mutter (1995), Symphony No.7 "The Seven Gates of Jerusalem" (1996) and the Double Concerto (2012) written for Janine Jansen and Julian Rachlin, to name a few, are now considered masterworks of our time.

Aside from composition, Krzysztof Penderecki has developed an outstanding career as a conductor over the years. He was guest conductor of both the NDR Elbphilharmonie and MDR Leipzig sinfonieorchesters, Artistic Director of the Casals Festival in San Juan, Puerto Rico (1992–2002), and Artistic Advisor to the Beijing Music Festival. Since 2003 he has held the position of Artistic Director of the Sinfonia Varsovia with whom he has developed a wide range of projects. He also regularly works with the Polish National Radio Symphony Orchestra and Sinfonia Iuventus – both of which he has recorded several albums with – Beethoven Academy Orchestra, Sinfonietta Cracovia, and Warsaw Philharmonic Orchestra. In 2014, Anna Schmidt filmed a long documentary film on Penderecki's music and life, "Paths through the Labyrinth".

Upcoming and recent highlights include the closing concert of the Prague Spring Festival with the Prague Radio Symphony Orchestra, performances with the Orquesta Nacional de España, Orquesta Sinfónica di Galicia, Staatskapelle Weimar, Dresdner Philharmonie (where he is Composer-in-Residence from 2017, premiering his Symphony No.6 in May 2018), Rundfunk-Sinfonieorchester Berlin and Mozarteum Orchester Salzburg, and a tour of Latin America including concerts with Orquesta Sinfônica del Estado de São Paulo.

Over the years, Penderecki has garnered numerous awards both as composer and conductor – his most recent accolade is a fifth Grammy Award (2017) for Best Choral Performance (he was previously awarded in 1998, 1999, 2001 and 2013). Other awards include the Grand Art Prize from the federal state of North-Rhine Westphalia (1966), Prix Italia (1967), Sibelius Gold Medal (1967), Polish Composers' Association Prize (1970), Prix Arthur Honegger (1977), Sibelius Prize of the Wihuri Foundation and National Prize of Poland (both in 1983), Premio Lorenzo il Magnifico (1985), University of Louisville Grawemeyer Award for Music Composition (1992), Prize of the International Music Council/UNESCO (1993), Music Prize of the City of Duisburg (1999), Cannes award "Living Composer of the Year" (2000), Premio Príncipe de Asturias (2001), Romano Guardini Prize of the Catholic Academy in Bavaria (2002), and the Praemium Imperiale (2004).

Since 1990, Penderecki has held the Grand Cross for Distinguished Services of the Order of Merit in Germany and Chevalier de Saint Georges. In 1995 he became a member of the Royal Academy of Music in Dublin, and in 1998 a member of the American Academy of Arts and Letters and the Bavarian Academy of Fine Arts in Munich. He was made Commander of the Three Star Order in Riga, Latvia in 2006 and is a member of the Order of the White Eagle in Poland. Krzysztof Penderecki is honorary doctor and honorary professor of numerous international universities.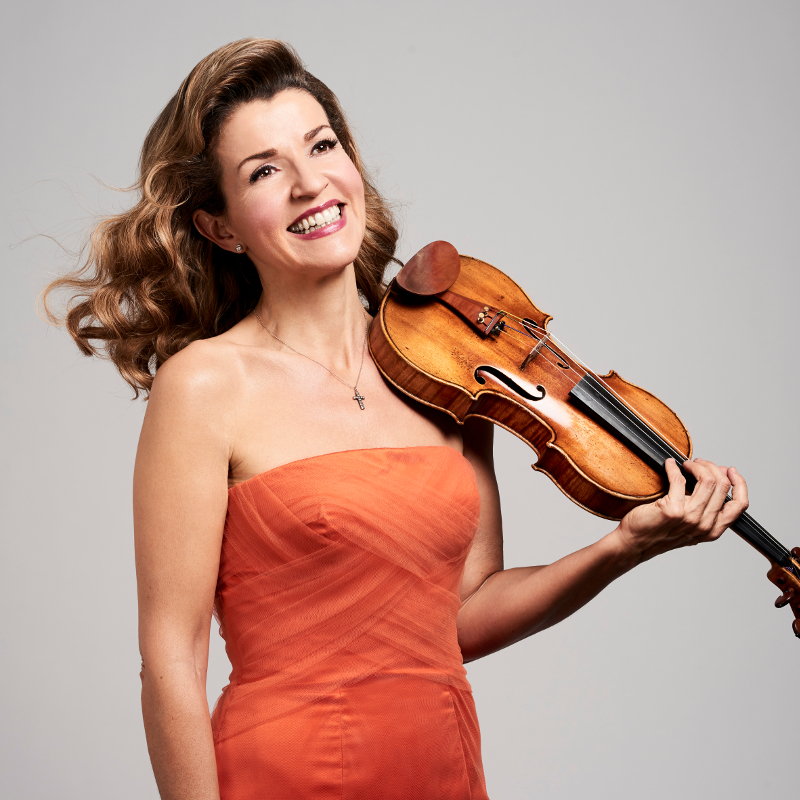 Anne-Sophie Mutter Violin
In 2017 Anne-Sophie Mutter celebrated 40 years as a violin virtuoso and musical phenomenon, which began with her debuts in recital at the 1976 Lucerne Festival and as a soloist with the Berlin Philharmonic and Herbert von Karajan at the 1977 Salzburg Whitsun Concert. In four decades she has become one of the leading international artists in the world's major concert halls, serving not only as soloist, but as a visionary in supporting composers and mentoring young string players.

Having recently finished a summer in which she recorded Vivaldi Four Seasons with her Mutter Virtuosi and the Schubert Trout Quintet with Daniil Trifonov and three of the young fellows of her Foundation, and performed at the festivals of Tanglewood, Salzburg and Lucerne, her calendar has been filled with performances with the Berlin Philharmonic, Staatskapelle Berlin, Boston Symphony, Gewandhaus Orchestra, Pittsburgh Symphony London Philharmonic and London Symphony.

Ms. Mutter opens the 2017-18 season at the Chicago Symphony Gala with Riccardo Muti and Mozart's Violin Concerto No. 5 (Turkish) and in subscription concerts featuring Tchaikovsky's Violin Concerto and also performs at the Buffalo Philharmonic Orchestra season opening gala with music director JoAnn Falletta. She returns to perform with the London Philharmonic Orchestra, Orchestre dell'Accademia Nazionale di Santa Cecilia, Rundfunk-Sinfonieorchester Berlin, and Orchestre Philharmonique de Monte-Carlo.

Her US and European recitals with long-time partner Lambert Orkis feature Penderecki's Duo concertante with contrabassist Roman Patkoló and Sir André Previn's The Fifth Season for violin and piano, whose world premiere takes place in March 2018 at Carnegie Hall's Stern Auditorium.

The four-time Grammy® Award winner is fully committed both to the performance of traditional composers and to the future of music: so far she has given the world premieres of 24 works by composers including Sebastian Currier, Henri Dutilleux, Sofia Gubaidulina, Witold Lutoslawski, Norbert Moret, Krzysztof Penderecki, Sir André Previn and Wolfgang Rihm.

Furthermore, she dedicates herself to numerous benefit projects and to supporting tomorrow's emerging artists. In the autumn of 1997 she founded the "Association of Friends of the Anne-Sophie Mutter Foundation e.V.", to which the Anne-Sophie Mutter Foundation was added in 2008. These two charitable institutions provide support for scholarship recipients. Since 2011, Anne-Sophie Mutter has regularly appeared with her ensemble of fellows "Mutter Virtuosi".

Anne-Sophie Mutter has been awarded the 2017 'Crystal Award' by the World Economic Forum for her services to music education and young artists. She is the proud holder of the Siemens Music Prize, the German Grand Order of Merit, the French Medal of the Legion of Honour, the Bavarian Order of Merit, the Decoration of Honour for Services to the Republic of Austria, and numerous other honors.