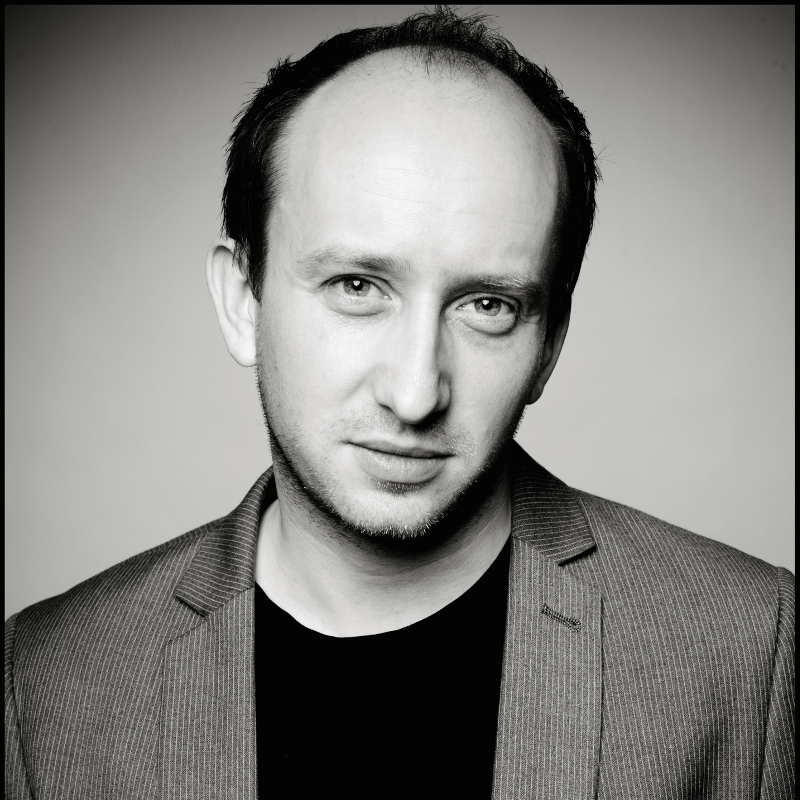 Anthony Weeden Conductor
Anthony Weeden is a conductor, composer and orchestrator with a keen desire to step beyond traditional musical boundaries. Although classically trained, Anthony is particularly renowned for his award-winning work in the film and television industry, orchestrating and conducting several of Jóhann Jóhannsson's scores: The Theory of Everything (Golden Globe winner for Best Original Score in 2015), Sicario (OSCAR and BAFTA nominated for Best Original Music), Arrival (BAFTA nominated for Best Original Music), and The Mercy, starring Colin Firth. Other collaborations of note include David Arnold and Michael Price's scores to BBC TV series Sherlock (Emmy award winning music in 2014), Jekyll and Hyde and Unforgotten. Anthony orchestrated and conducted Rael Jones' score for upcoming film My Cousin Rachel, starring Rachel Weisz, which was released in Summer 2017. He has just composed the trailer music for blockbuster new game Jurassic World Evolution by Frontier Developments. Anthony has collaborated with Blair Mowat on Class and on Tarik O'Regan's ballet Mata Hari.

As a conductor, Anthony has appeared with world-renowned orchestras such as Swedish Radio, Melbourne Symphony and Metropole Orchestra, and has worked on projects with BBC Concert Orchestra and Trinity Laban. He created and conducted Philharmonia Orchestra's Spielberg at 70 celebrations in February at the Royal Festival Hall (his debut with the orchestra). Anthony's 2016 debut with Danish National Symphony Orchestra was a live TV broadcast featuring music from shows such as Mad Men and Twin Peaks. Recent conducting firsts include a project for Royal Philharmonic Orchestra and two exciting concerts with Cream Classics in Liverpool Cathedral. In the past Anthony has worked as assistant conductor to Lorin Maazel and Daniele Gatti.

Upcoming orchestration and conducting work includes assisting in major projects for the film, television and gaming industries; further collaborations are in planning with Mowat and Jóhannsson. In December Anthony will conduct his debut with the City of Birmingham Symphony Orchestra, Christmas at the Movies; other orchestral collaborations include a month-long tour of South East Asia with the Royal Philharmonic Concert Orchestra, and a return to the Royal Philharmonic and Duisburger Philharmoniker.

Anthony's repertoire base is broad, and other regular collaborators include jazz multi-instrumentalist Django Bates, Stuart MacRae, Junkie XL and Gabriel Prokofiev; pianists Joanna MacGregor and Ben Schoeman; bassist-vocalist Richard Bona; guitarist Gary Lucas; saxophonist Jean-Yves Fourmeau; Norwegian experimental jazz band Jaga Jazzist; mezzo soprano Clare Presland; jazz trumpeter Matthias Schriefl; and artist/writer Tamarin Norwood.

Originally from Cleethorpes, Anthony began his musical life as a cornet player immersed in the brass band traditions of the region before studying trumpet and composition at the Royal Academy of Music, Junior Academy. Anthony graduated from the University of Durham, specialising in composition, before continuing his studies in orchestral conducting at the Royal College of Music. After winning the August Manns prize for conducting two years consecutively at the Royal College of Music, he also became the first winner of the Norman Del Mar Conducting Prize in 1999 and was a Western European finalist in the Maazel/Vilar International Conducting Competition in 2002. In 2014 Anthony was made an Honorary Associate of the Royal Academy of Music.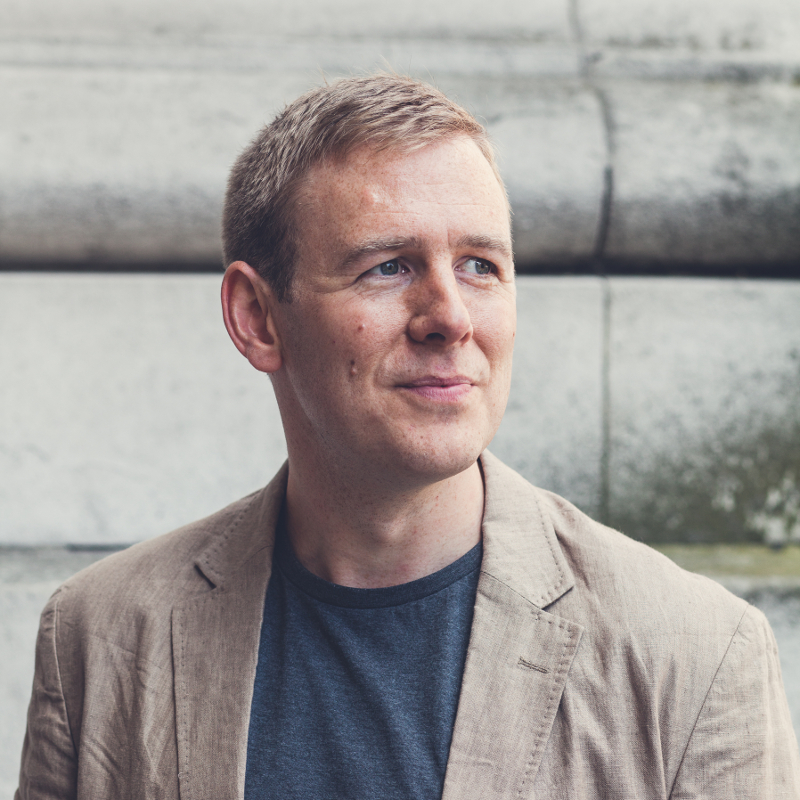 Tom Redmond Presenter
Tom Redmond is a broadcaster, presenter, horn player and animateur. He presents for BBC Radio 3 from concert halls and festivals across the UK including Aldeburgh, Edinburgh and the BBC Proms. As a horn player he has performed throughout Europe, Japan, Russia, South East Asia and the USA with orchestras including the City of Birmingham and London Symphony orchestras, Hong Kong Philharmonic and the Philharmonia.

He was a member of the Hallé for 13 years before relinquishing his position in 2016 to allow him more time to work within music education and broadcasting.

Tom has introduced classical music to over 250,000 young people and their families in interactive concerts with the Hallé, City of Birmingham, Scottish Chamber, Royal Scottish National, Ulster and RTÉ National Symphony Orchestras, Welsh National Opera and Royal Welsh College of Music and Drama. He is involved with the BBC's Ten Pieces project, leading creative workshops with its celebrity ambassadors, and he was the orchestra consultant for the project's e-book.

As an animateur he has led creative workshops in a variety of musical environments, from prisons to music hubs and state and public schools. He has recently devised and delivered a series of corporate training workshops to highlight the effects of inspirational leadership in the workplace, using the orchestra as an example of a high-performance team.

Tom is the horn tutor at the Junior Royal Northern College of Music and Chetham's School of Music in Manchester and has a close relationship with the National Youth Orchestra of Great Britain and its INSPIRE program. He has recently been announced as the new Director of Music at Chetham's School of Music, starting from September 2019.