,
,
Roger Norrington Conductor
Tom Redmond Presenter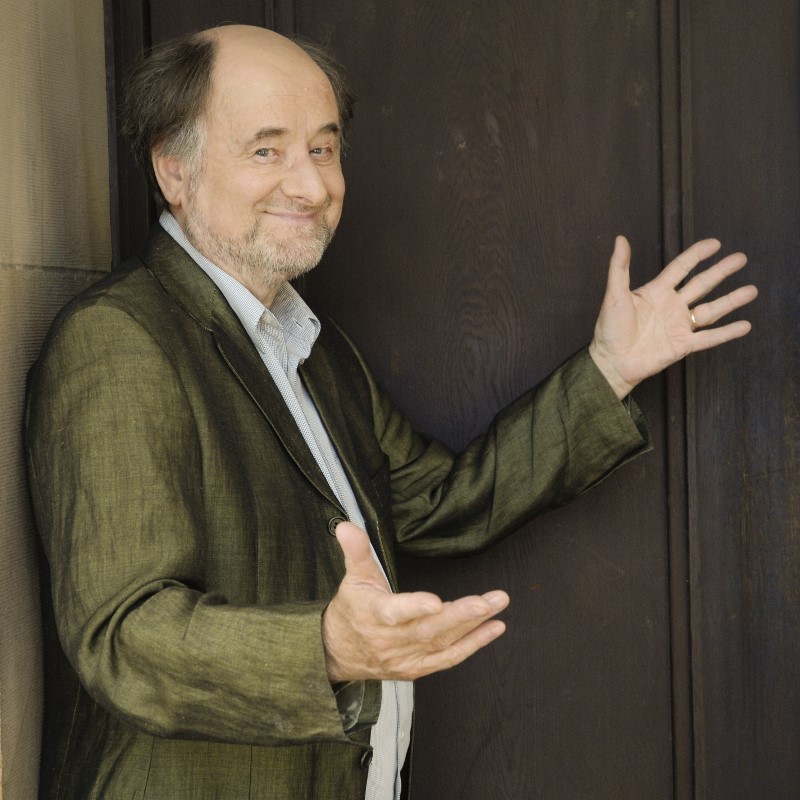 Roger Norrington Conductor
Sir Roger Norrington was born in Oxford, and comes from a musical University family. He was talented boy soprano, and studied the violin from the age of ten, and singing from the age of seventeen. He read English Literature at Cambridge University, and spent several years as an amateur violinist, tenor singer, and conductor, before attending the Royal College of Music as a postgraduate student of conducting, studying with Sir Adrian Boult.

In 1962 Sir Roger Norrington founded the Schütz Choir. This marked the beginning of a thirty-year exploration of historical performance practice. With the choir, he gave many innovative concerts, and made numerous recordings for Argo/Decca, chiefly of 17th- century repertoire. These performances were initially accompanied by the London Baroque players, and later, as Norrington's explorations moved forward chronologically, by the London Classical Players. As Norrington's interest in performance practice reached the Classical period and beyond, the London Classical Players grew in prominence, and the Schütz Choir went into semi-retirement, though they continue to give occasional concerts.

The London Classical Players leapt to worldwide fame with Norrington's dramatic performances of Beethoven's symphonies on period instruments. The recordings of these works for EMI won prizes in the UK, Belgium, Germany and the United States, and are some of the most sought-after readings of Beethoven Symphonies in our times. Many other recordings followed, not only of Haydn, Mozart and Beethoven, but also of many 19th-century composers, including Berlioz, Weber, Schubert, Schumann and Rossini. Norrington continues to push the boundaries of performance practice still further with ground-breaking recordings of Brahms's four symphonies, and of works by composers including Wagner, Bruckner and Smetana.

Norrington's work on scores, orchestral sound and size, seating and playing style has had a growing effect on the perception of 18th- and 19th- century orchestral music. He is in great demand as a guest conductor for symphony orchestras worldwide, working regularly with orchestras in Berlin, Vienna, Leipzig, Salzburg, Amsterdam, Paris, New York, San Francisco, Los Angeles and London. He is Chief Conductor of the Stuttgart Radio Symphony Orchestra and of the Camerata Salzburg, and is closely associated with the Orchestra of the Age of the Enlightenment (which has taken over the work of the London Classical Players) and with the Philharmonia.

Sir Roger Norrington also has wide experience as a conductor of opera. He was Music Director of the successful Kent Opera for fifteen years, conducting over 400 performances of 40 different works. He has worked as a guest conductor at the Royal Opera House, Covent Garden, at the English National Opera, at La Scala, La Fenice and the Maggio Musicale, and at the Wiener Staatsoper and the Salzburg Festival.

Sir Roger Norrington has recorded extensively for EMI, Virgin and Decca, made discs for Sony and BMG, and appears regularly on recordings for Hänssler Verlag with the Stuttgart Radio Orchestra.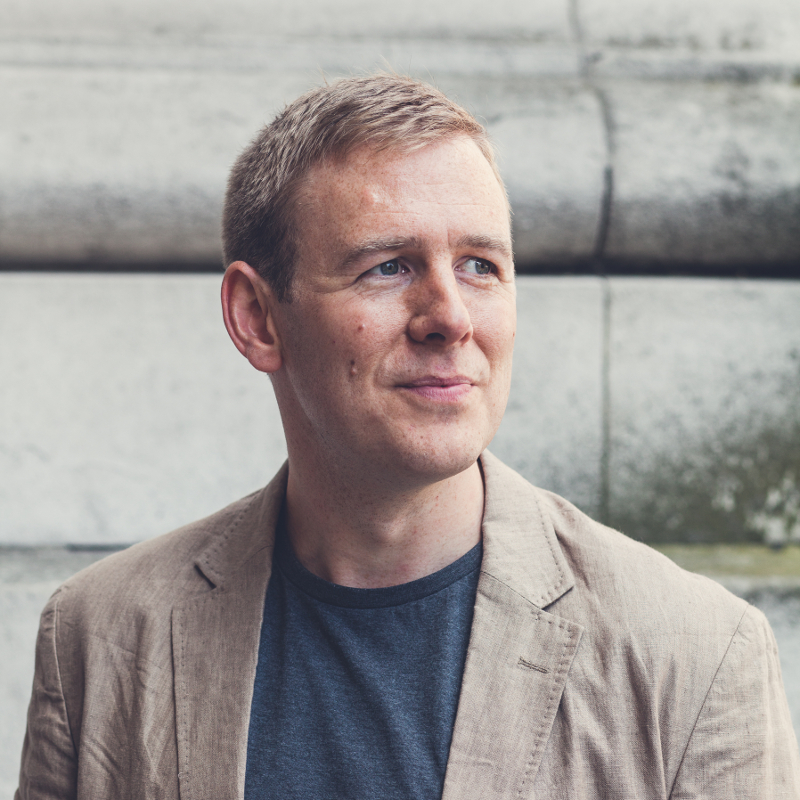 Tom Redmond Presenter
Tom Redmond is a broadcaster, presenter, horn player and animateur. He presents for BBC Radio 3 from concert halls and festivals across the UK including Aldeburgh, Edinburgh and the BBC Proms. As a horn player he has performed throughout Europe, Japan, Russia, South East Asia and the USA with orchestras including the City of Birmingham and London Symphony orchestras, Hong Kong Philharmonic and the Philharmonia.

He was a member of the Hallé for 13 years before relinquishing his position in 2016 to allow him more time to work within music education and broadcasting.

Tom has introduced classical music to over 250,000 young people and their families in interactive concerts with the Hallé, City of Birmingham, Scottish Chamber, Royal Scottish National, Ulster and RTÉ National Symphony Orchestras, Welsh National Opera and Royal Welsh College of Music and Drama. He is involved with the BBC's Ten Pieces project, leading creative workshops with its celebrity ambassadors, and he was the orchestra consultant for the project's e-book.

As an animateur he has led creative workshops in a variety of musical environments, from prisons to music hubs and state and public schools. He has recently devised and delivered a series of corporate training workshops to highlight the effects of inspirational leadership in the workplace, using the orchestra as an example of a high-performance team.

Tom is the horn tutor at the Junior Royal Northern College of Music and Chetham's School of Music in Manchester and has a close relationship with the National Youth Orchestra of Great Britain and its INSPIRE program. He has recently been announced as the new Director of Music at Chetham's School of Music, starting from September 2019.