,
,
Beethoven Piano Concerto No3
Interval
Orff Carmina Burana

Kensho Watanabe Conductor
Can Çakmur Piano
Fflur Wyn Soprano
Adrian Dwyer Tenor
Stephen Gadd Baritone
RSNO Chorus &nbsp
RSNO Junior Chorus &nbsp

Sponsored by Capital Document Solutions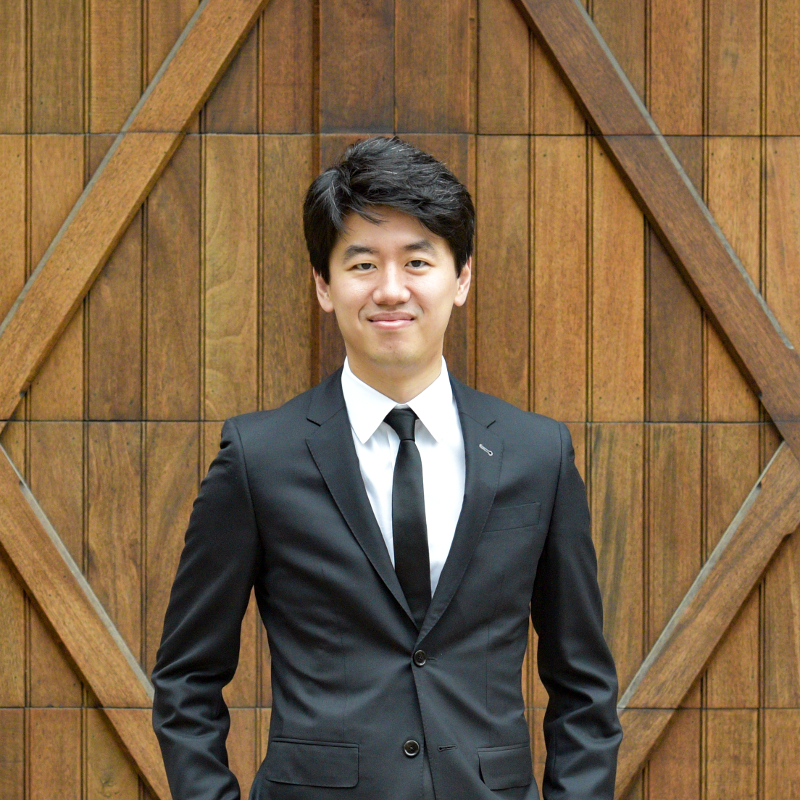 Kensho Watanabe Conductor
Kensho Watanabe is currently Assistant Conductor of The Philadelphia Orchestra and was the inaugural conducting fellow of the Curtis Institute of Music from 2013 to 2015, under the mentorship of Yannick Nézet-Séguin. In April 2017, he came to worldwide attention by stepping in last minute for an indisposed Nézet-Séguin to make his critically acclaimed subscription debut with the Philadelphia Orchestra and pianist, Daniil Trifonov.

Equally at home in both symphonic and operatic repertoire, Mr. Watanabe has led numerous operas with the Curtis Opera Theatre, most recently Puccini's La Rondine in 2017 and La bohème in 2015. Additionally he served as assistant conductor to Mr. Nézet-Séguin on a new production of Strauss's Elektra at Montreal Opera.

Symphonic highlights include conducting the Philadelphia Orchestra with the violinist, Hilary Hahn, plus re-engagements with the Orchestre Métropolitain, the San Diego Symphony – where he is a conducting fellow - and the Alabama Symphony Orchestra.

An accomplished violinist, Mr. Watanabe received his Master of Music degree from the Yale School of Music and served as a substitute violinist in The Philadelphia Orchestra from 2012 to 2016. Cognizant of the importance of the training and development of young musicians, he has served on the staff of the Greenwood Music Camp since 2007, currently serving as the Orchestra conductor.

Mr. Watanabe is a graduate of the Curtis Institute of Music, where he studied with distinguished conducting pedagogue Otto-Werner Mueller. Additionally he holds a Bachelor of Science degree from Yale College, where he studied molecular, cellular, and developmental biology.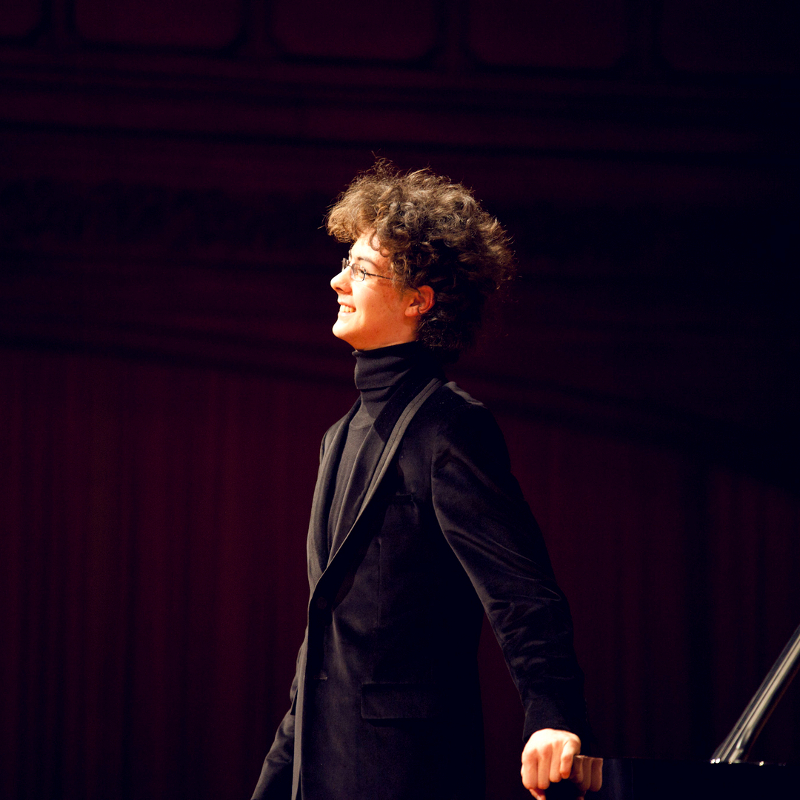 Can Çakmur Piano
Winner of the 2017 Scottish International Piano Competition, Can Çakmur (Pronounced: Djahn Tchakmur) was born in 1997 in Turkey. He has appeared in the most important classical music festivals in Turkey; such as the Istanbul International Music Festival, where he headlined the opening concert in 2014 with the Borusan Istanbul Philharmonic Orchestra under Sascha Goetzel, D-Marin International Classical Music Festival, Ankara International Music Festival, METU International Art Festival and Antalya Piano Festival. He is also regularly invited to the summer festival Notti Romane al Teatro di Marcello.

In 2014, he headlined the season opening concert of Eskisehir Metropolitan Municipality Symphony Orchestra under Ender Sakpinar. He has performed in the most important halls in Turkey such as Albert Long Hall, Cemal Resit Rey Concert Hall, Bilkent Concert Hall, Lütfi Kirdar ICEC as well as in Eindhoven Muziekgebouw Frits Philips and the Romanian Athenaeum in Bucharest to name some. He has also played in cities including Ordu or Tokat, where classical music is rarely heard, to spread classical music to a wider audience. Çakmur has had the chance to work with distinguished conductors such as Thomas Søndergård, Gürer Aykal, Ender Sakpinar, Sacha Goetzel, Burak Tüzün, Alfonso Scarano, Ibrahim Yazici, Joan Pagès Valls and Modestas Barkauskas.

As an avid writer and speaker, Çakmur has been writing monthly for the Andante Classical Music Magazine since 2015. In 2016, he was invited by the Istanbul Music Festival for a pre-concert talk before the 75th Birthday Recital of Idil Biret.

Prior to his success in the Scottish Piano Competition, Çakmur had been a prize winner in numerous competitions. In 2012, he won first prize in the A Category of the XXII Rome International Piano Competition. The following year, he was awarded the second prize (first prize not awarded) at Kamuran Gündemir National Piano Competition as well as the special prize for the best interpretation of a piece by a Turkish composer.

In the same year, he was admitted as a scholar to Young Musicians on World Stages, a project which aims to grant scholars the best possible means to enable an international career, and is led by renowned piano duo Güher & Süher Pekinel and financed by TÜPRAS. In 2014, he was awarded a scholarship and EMCY Prize due to his performance at PIANALE Junior Academy & Competition which included a recital at the Small Hall of Eindhoven Muziekgebouw Frits Philips. Later that year he won the third prize and Bartók special prize at the Fourth International Franz Liszt Competition for Young Pianists. Due to his accomplishments in 2014 he was named "Young Musician of the Year" at the Donizetti Classical Music Awards in Turkey. In 2016, he became a laureate and won two special prizes for the best performance of a Classical and a Romantic piece at the International Balys Dvarionas Competition for Young Pianists and Violinists.

Çakmur began his music education with Leyla Bekensir and Ayse Kaptan. His studies with Jun Kanno and Emre Sen, with whom he studied for six years, influenced him greatly. In 2012, next to his high school studies in Ankara, he was accepted to La Schola Cantorum in Paris to work with Marcella Crudeli. He received Diplome de Virtuosite with highest honours in 2014. Since 2012, he has had the chance to work with musicians such as Alan Weiss, Arie Vardi, Claudio Martinez, Ewa Kupiec, Leslie Howard, and Robert Levin among others in academies such as The International Holland Music Sessions, Liszt-Akademie in Schillingsfürst, the Mendelssohn-Academy in Leipzig or Musikakademie Liechtenstein. He also receives a scholarship from the International Academy of Music in Liechtenstein and participates regularly in the intensive music weeks and activities offered by the Academy. Çakmur currently pursues his studies with Grigory Gruzman in Academy of Music Franz Liszt Weimar and continues to work privately with Diane Andersen in Belgium.

As a part of Young Musicians on World Stages, supported by TUPRAS, Can Çakmur has been granted a Yamaha Grand Piano.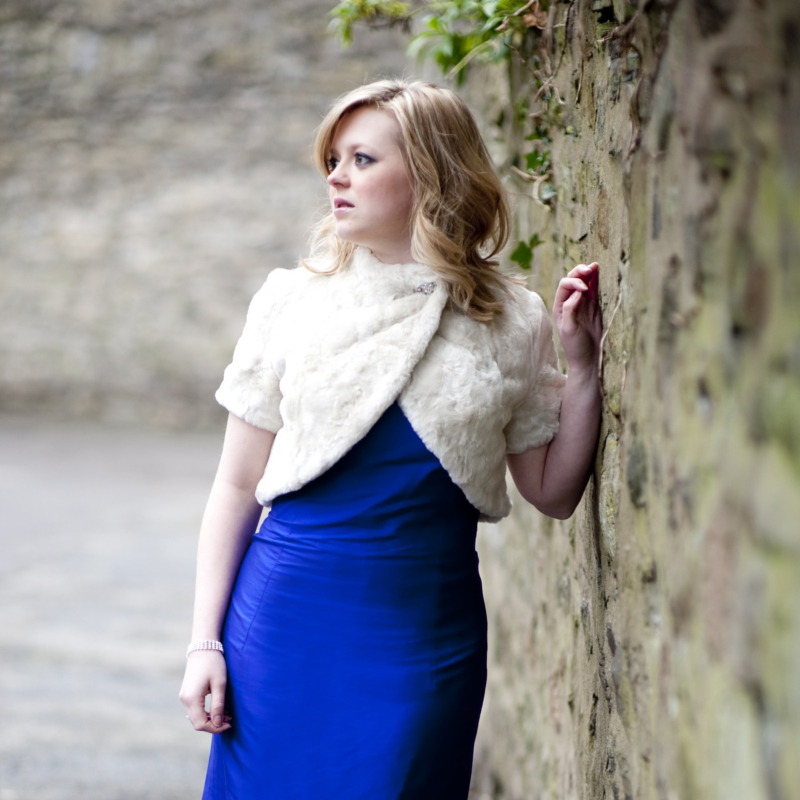 Fflur Wyn Soprano
Welsh soprano Fflur Wyn is quickly establishing herself as one of the country's foremost young singers on the operatic and concert platform. She was elected an Associate of the Royal Academy of Music (ARAM).

Some of her most notable concert performances include Handel Jephtha (Cappella Amsterdam); Haydn Harmoniemesse, Mozart Mass in C Minor and Handel Messiah (Royal Northern Sinfonia); Haydn Creation (The Gabrieli Consort); Handel Messiah (The English Concert); Mozart Exsultate Jubilate (Royal Philharmonic Orchestra and The European Union Chamber Orchestra); and Mozart Mass in C minor (Bournemouth Symphony Orchestra).

Some operatic highlights include Jemmy Guillaume Tell, Dorinda Orlando, Iphis Jephtha and Blonde Die Entführung aus dem Serail (WNO); Pamina The Magic Flute and the title role in Lakmé (Opera Holland Park).

Recent and future performances include the role of Fire/Nightingale/Princess L'enfant et les Sortileges, Trio Soprano Trouble in Tahiti, and Sophie Der Rosenkavalier for Opera North; Celia Lucio Silla for Buxton Opera; the title role in Handel's Theodora with the RIAS Kammerchor in Berlin; Bach's Christmas Oratorio with the Copenhagen Philharmonic Orchestra; Orff's Carmina Burana with the CBSO; Fauré Requiem with BBCNOW; and a revival of her critically acclaimed performance of Alice's Adventures in Wonderland with Opera Holland Park.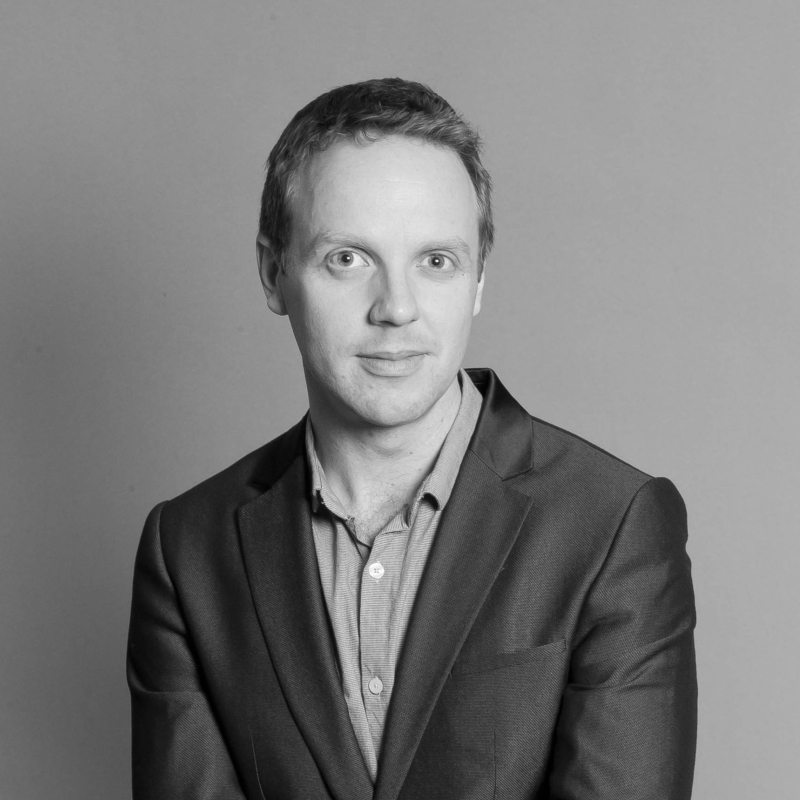 Adrian Dwyer Tenor
British/Australian tenor Adrian Dwyer made his professional debut in Los Angeles as Rodolfo in Baz Luhrmann's La Bohème, and has since worked extensively with English National Opera, De Nederlandse Oper, Welsh National Opera, Scottish Opera, Opéra de Toulon, Cape Town Opera, Opera Queensland, State Opera of South Australia, Opera North, Birmingham Opera, NI Opera, at the Edinburgh International Festival, etc. He regularly collaborates with innovative directors such as Richard Jones, Christopher Alden, Calixto Bieito, Deborah Warner, David Pountney, Carrie Cracknell, David Alden, John Fulljames, Oliver Mears, Graham Vick, Olivia Fuchs, Antony McDonald, Annilese Miskimmon, and Olivier Benezech.

His large and diverse repertoire encompasses Max Der Freischutz, Narraboth Salome, Tamino Die Zauberflöte, Huon Oberon, Andres Wozzeck, Andrei Khovanschina, Vaudemont Iolanta, alongside modern roles such as Jonathan Dove's Swanhunter and the Electrician in Ades' Powder Her Face.

In Opera and Concert he has worked with eminent conductors such as Christoph Eschenbach, Sir Richard Armstrong, Richard Bonynge, Jane Glover, Marc Soustrot, David Parry, Ulf Schirmer, Stephen Lord, Elgar Howarth, Oleg Caetani, Mark Wigglesworth, Ed Gardner, Tomas Hanus, Rafael Payare, Paul Daniel, Vasily Petrenko, David Stern, Nicholas Braithwaite, Martin Andre, David Hill, Richard Farnes and Rafael Payare.

Concert engagements have seen him appear at the the BBC Proms in the Royal Albert Hall, the Opera Comique and Theatre Mogador (Paris), Prince Regent Theatre (Munich), Tokyo Opera City, Usher Hall (Edinburgh), Queen Elizabeth Hall, Bridgewater Hall, Sage Gateshead, Waterfront Hall Belfast, Glyndebourne and Philharmonic Hall Liverpool. He has appeared with the Orchestra de Paris, the München Rundfunkorchester, Orchestra Leonard da Vinci/Opera de Rouen, the BBC Philharmonic, the Philharmonia Orchestra, the Royal Scottish National Orchestra, the Royal Liverpool Philharmonic, the RTE Symphony Orchestra, the Ulster Orchestra, the Symphony Orchestras of Melbourne, Queensland and Adelaide.

Recent and upcoming engagements include performances with Welsh National Opera, Irish National Opera, Opera North and the Nevill Holt Festival.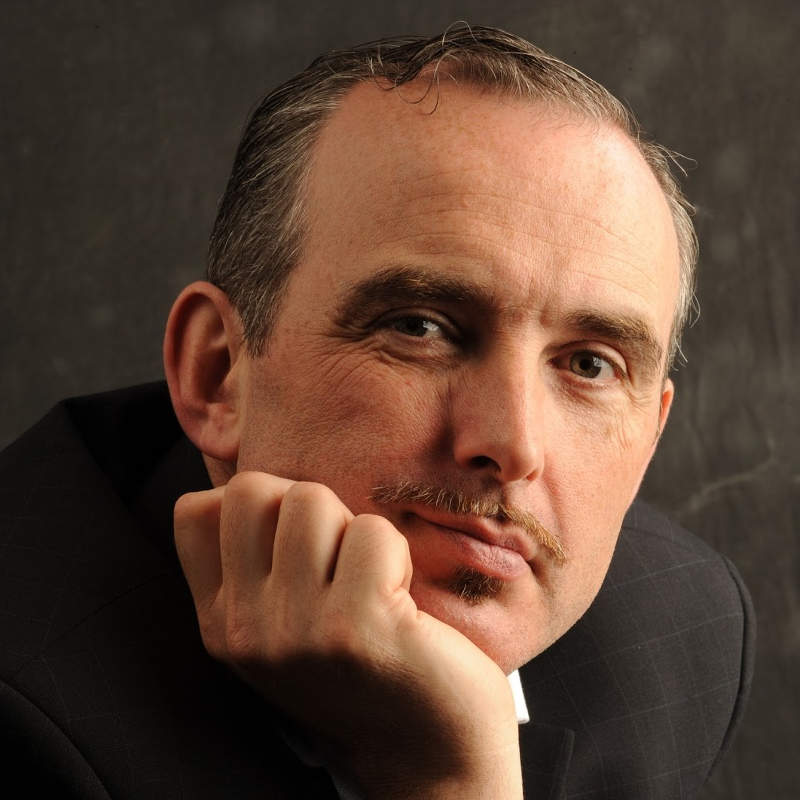 Stephen Gadd Baritone
Born in Berkshire, British baritone Stephen Gadd won the Kathleen Ferrier Memorial Scholarship, and was a finalist in the inaugural Plácido Domingo Operalia Competition.

In opera, he has appeared at the Brooklyn Academy of Music and Drama, the Baden Baden, Glyndebourne, Lucerne and Salzburg Festivals, and with the Royal Opera, Buxton Festival Opera, English National Opera, Glyndebourne Festival Opera, Grange Park Opera, Opera Holland Park, Opera North, Scottish Opera, Welsh National Opera, Dallas Opera, Finnish National Opera, the Netherlands Opera, Den Norske Opera, the Paris Opera, the Opéra de Metz, the Opéra de Montpellier, the Opéra de Nantes, the Opéra national du Rhin and the Opéra de Rouen.

He sings in concert with major orchestras in the UK and Europe. Recently released are his recordings of Mahler Das Lied von der Erde with the Bamberg Symphony Orchestra and Mahler Symphony No. 8 with the Philharmonia Orchestra, whilst his recording as Lysiart Euryanthe with the Orchestra of Polish Radio under Lukasz Borowicz was nominated for an International Classical Music Award. TV appearances include La traviata: Love, Death & Divas for the BBC.

He has established a firm relationship with Scottish Opera, where he has recently sung Minskman Flight, David L'Amico Fritz, Guglielmo Le Villi and Giorgio Germont La traviata for Scottish Opera and will return in two roles during the 2018 / 2019 season.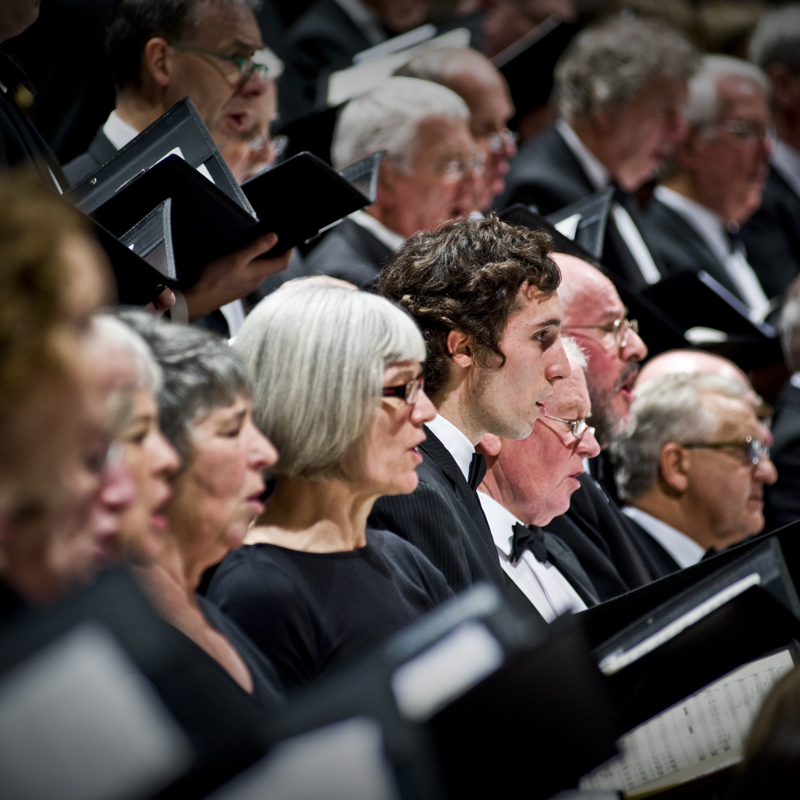 RSNO Chorus &nbsp
The RSNO Chorus performs in around six different programmes in up to twenty concerts across Scotland with the Royal Scottish National Orchestra each year. The RSNO Chorus has also had great success in recording with the Orchestra. Its recordings, amongst others, of Prokofiev's Alexander Nevsky, conducted by Neeme J?rvi, and Holst's The Planets, conducted by David Lloyd-Jones, have both been subject to high critical acclaim. In addition to its commitment to the Orchestra, the RSNO Chorus performs independently and has been invited to perform with orchestras in many different parts of the world, establishing an international status for the choir. The RSNO Chorus has toured in Copenhagen, Hong Kong, Israel, Germany, Belfast, Australia, Trondheim and most recently, Amsterdam. The RSNO Chorus evolved from a choir formed in 1843 to sing the first full performance of Handel's Messiah in Scotland. Today, the RSNO Chorus is one of the most successful choruses in the UK. In recent years, the Chorus has performed practically every work in the standard choral repertoire along with contemporary works by renowned composers, including John Adams, Magnus Lindberg, Howard Shore and James MacMillan. The RSNO Chorus is directed by Gregory Batsleer, one of the UK's most dynamic and in demand choral conductors and chorus masters. Gregory recently received The Arts Foundation Award 2015 for Choral Conducting.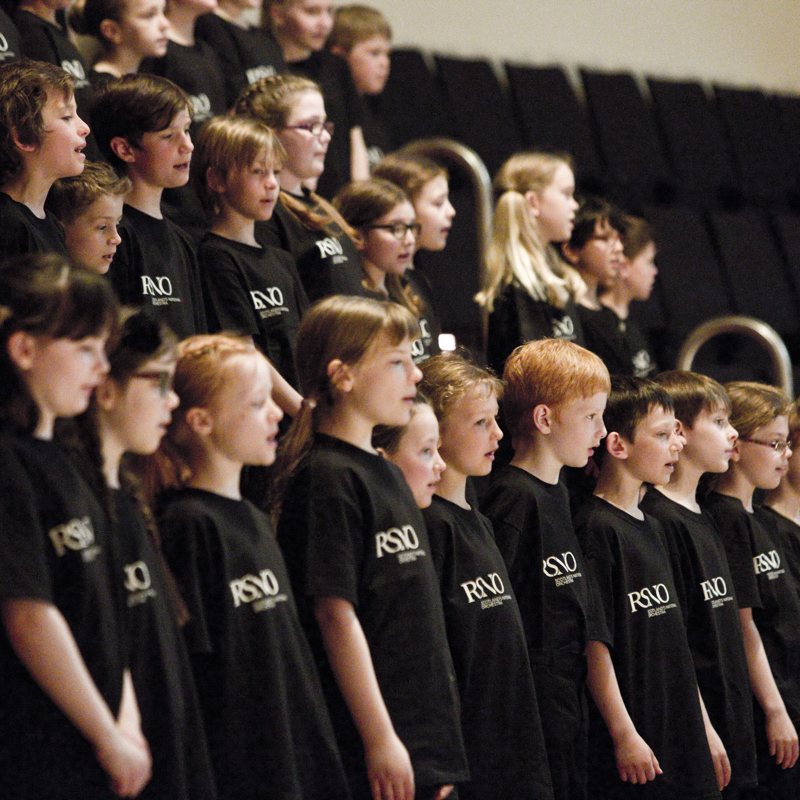 RSNO Junior Chorus &nbsp
The RSNO Junior Chorus is one of the leading children and youth choirs in the UK, with over 400 members aged seven to eighteen. It was formed in 1978 by Jean Kidd and since 1994 has been directed by Christopher Bell. It has built up a considerable reputation singing under some of the world's most distinguished conductors and appearing on radio and television. RSNO Junior Chorus members sing regularly with Scotland's national orchestra in major concert halls and festivals throughout the country. The Junior Chorus has also sung at BBC concerts and regularly appears at the Edinburgh International Festival.