Chamber Series: Poulenc Sextet
Sun 20 Oct 2019, 2.30PM
New Auditorium, Glasgow Royal Concert Hall, Glasgow
Scott Mitchell Piano
Katherine Bryan Flute
Adrian Wilson Oboe
David Hubbard Bassoon
Christopher Gough Horn

When you put woodwind players together with a pianist, something hilarious has a habit of happening. We don't know why: it just does, and whether it's the Gallic wit of Poulenc's delicious Sextet or Rimsky-Korsakov's very Russian sense of the absurd, this is just pure tuneful fun from first note to last. Five of the RSNO's principal players step into the spotlight today – and they invite you to join the fun.

Repertoire will include:
Poulenc Sextet for Piano and Winds
Zemlinsky Humoreske for Wind Quintet
Rimsky-Korsakov Quintet in B flat major for Piano and Winds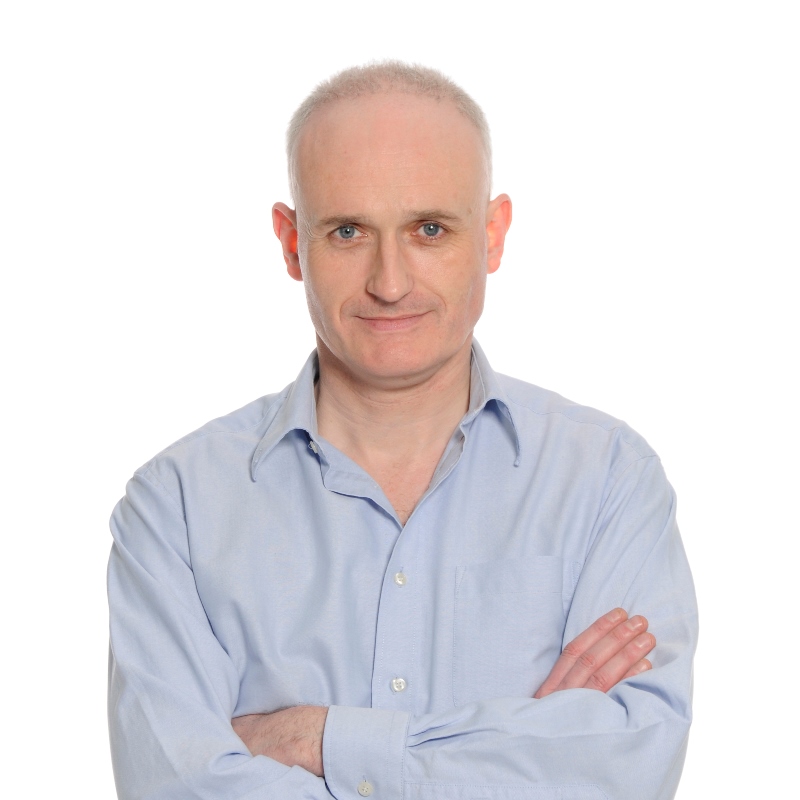 Scott Mitchell Piano
Scotland-based pianist Scott Mitchell has performed extensively as a chamber music pianist and accompanist throughout Great Britain, Europe, South America and the Middle East. As a recording artist Scott Mitchell has released CDs for Chandos Records, ASV, Collins Classics, Black Box and Tosca Records. He has recently recorded Dave Heath's Piano Concerto, "The Passionate", with the BBC Concert Orchestra, released on the Freestyle classics label. He is a regular performer on BBC Radio 3 and Classic FM and has also appeared on Channel 4 and the satellite Arts Channel. In competitions he has been awarded the Lisa Fuchsova Prize for outstanding chamber music pianist and the Eric Rice Memorial Prize for outstanding accompanist, both at the Royal Overseas League Music Competition in London. Scott Mitchell is a senior staff accompanist and lecturer in accompaniment at the Royal Conservatoire of Scotland (formerly RSAMD) in Glasgow where he also teaches piano at the Junior Department. He is also a member of the accompaniment staff at Napier University in Edinburgh and also one of the founding members of the Cantilena Festival on Islay, a Festival for strings taking place on the island of Islay every summer.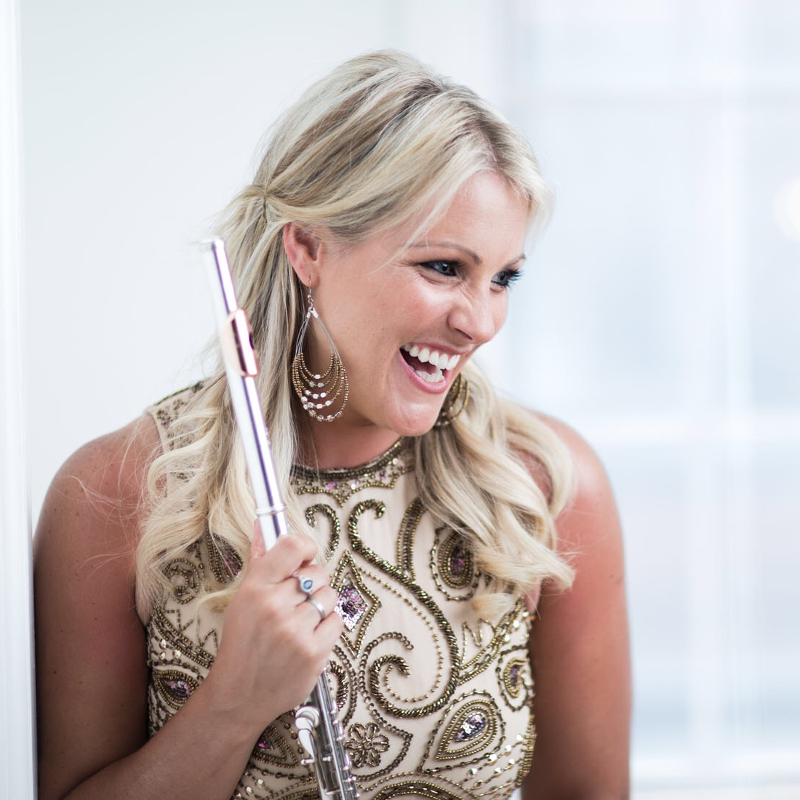 Katherine Bryan Flute
Katherine Bryan made her concerto debut at the age of 15 with Daniel Harding and the Academy of St Martin in the Fields in London, and later made her US concerto debut at New York's Lincoln Center with the Juilliard Orchestra. She has since performed as soloist with the BBC Philharmonic, Helsinki Philharmonic Orchestra, Royal Scottish National Orchestra, Hallé, Nuremberg Symphony Orchestra, New York Philharmonic and English Baroque Soloists. Katherine's debut solo recording of the Nielsen and Liebermann flute concertos, Poulenc Flute Sonata (orchestrated by Sir Lennox Berkeley) and Hüe Fantasie, with the Royal Scottish National Orchestra conducted by Paul Daniel, was released to great acclaim in September 2010. Following this success, Katherine released a further disc of concertos in May 2013, including works by Ibert, Martin and Rouse. Katherine's recording of the Rouse Flute Concerto is the work's first ever British recording. Her latest album, Silver Bow, described by the Scotsman as 'a breathtaking package', is a collection of transcriptions of music for violin and orchestra including Vaughan Williams' The Lark Ascending, and was released in September 2015. It was chosen as one of Classic FM's top 20 albums of 2015. A winner of the prestigious Audi Music Competition, Katherine studied at Chetham's School of Music, Manchester, and won a full scholarship to study flute at the Juilliard School, New York, with Jeanne Baxtresser and Carol Wincenc. She was a prizewinner in the Royal Overseas League Music Competition, and in the Young Concert Artists International Competition in New York, and she was a finalist in the BBC Young Musician of the Year for three consecutive competitions. She was awarded the Julius Isserlis Scholarship by the Royal Philharmonic Society. At the age of just 21 she was appointed Principal Flute with the Royal Scottish National Orchestra, a position she still holds today in addition to appearing as concerto soloist with leading orchestras worldwide. Katherine is currently a lecturer in flute at the Royal Conservatoire of Scotland and Chetham's School of Music. She is a regular guest principal with the Philharmonia Orchestra, and has also played guest principal with the London Philharmonic, BBC Symphony, BBC Scotttish Symphony, Royal Philharmonic, Swedish Radio Symphony and London Symphony Orchestras, as well as with the Royal Northern Sinfonia, Hallé and Seattle Symphony. Katherine has appeared at major international festivals, including the Cheltenham Music Festival, as both concerto soloist and recitalist. She has given live broadcasts on Classic FM, BBC Radio 3 and BBC television. Forthcoming projects include a new solo album for Chandos Records. Katherine is thrilled to wear ROX jewellery.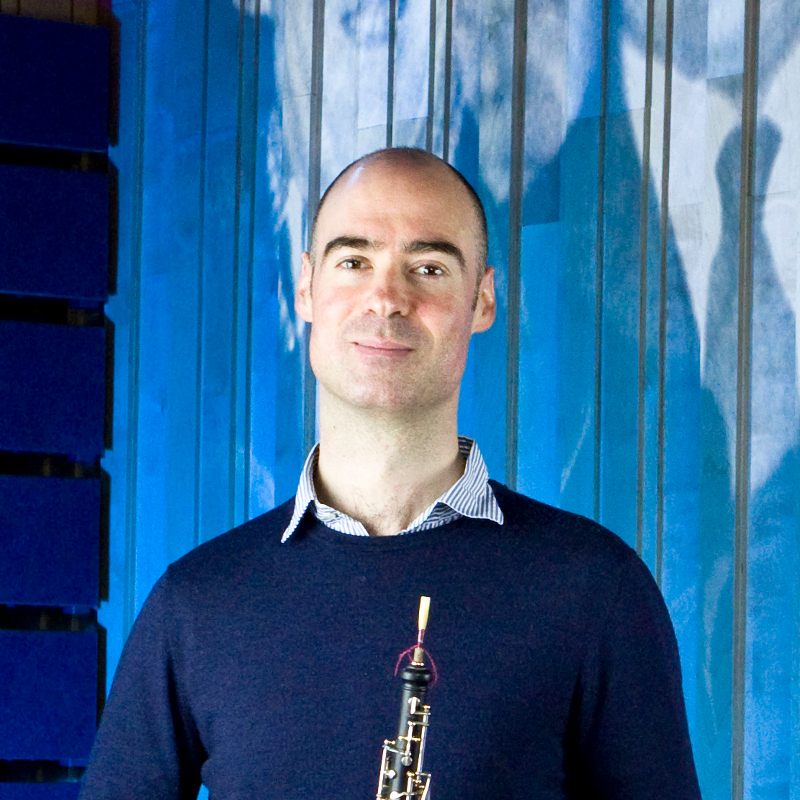 Adrian Wilson Oboe
Adrian's early studies were at the Junior Royal Academy of Music in London where he was taught by Tess Miller and Melanie Ragge. During this time he was twice a finalist in the BBC Young Musician of the Year competition and was principal oboe of the National Youth Orchestra of Great Britain. He went on to read Mathematics and Music at the University of Birmingham followed by a Postgraduate Performance course at the Birmingham Conservatoire where he studied the oboe with George Caird and Jonathan Kelly. He returned to the Royal Academy of Music to learn with Douglas Boyd and Celia Nicklin. Whilst at the Academy he won numerous prizes and was principal oboe in the European Union Youth Orchestra.

In 2002 Adrian was appointed principal oboe of Southbank Sinfonia and continued his studies with Alexei Ogrintchouk in Rotterdam.

In addition to holding the position of principal oboe in the Royal Scottish National Orchestra, Adrian is also the oboist in the flexible chamber group, Ensemble 360 and has previously held the principal oboe position in the RTÉ National Symphony Orchestra of Ireland.

Adrian is in great demand as a guest principal working with orchestras including the BBC Symphony Orchestra, Orchestra of the Royal Opera House, Covent Garden, London Symphony Orchestra, City of Birmingham Symphony Orchestra, BBC Scottish Symphony Orchestra, BBC Philharmonic Orchestra, Royal Liverpool Philharmonic Orchestra, Royal Philharmonic Orchestra, Northern Sinfonia, London Mozart Players, Northern Chamber Orchestra, Psappha and the Birmingham Contemporary Music Group.

Whilst not playing the oboe Adrian indulges in his passions of wine tasting, half-finishing crosswords, taking walks in the countryside and singing songs to his young children Theo and Sally.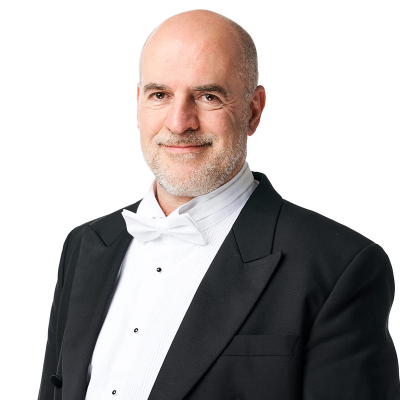 David Hubbard Bassoon
David grew up in Wiltshire where he attended the local comprehensive school in Corsham. He went on to study music at the Royal College of Music in London, graduating in the summer of 1990. He then went on to work in Spain where he lived for 12 years, working initially for the Orquesta Filharmonica de Malaga, and later, the Real Orquesta Sinfonica de Sevilla. David Hubbard took up the position of Principal Bassoon of the Royal Scottish National Orchestra in July 2004. He has performed as a soloist with the RSNO on several occasions playing the Mozart, Vivaldi E Minor, and F Minor concertos, and Michael Daugherty's work, 'Dead Elvis'. In April 2011 David premiered a new concerto for bassoon called 'That Blessed Wood' written for him by Rory Boyle and commissioned by Camerata Scotland (a recording of which is available on iTunes). David subsequently recorded a piano reduction of the middle section of this work entitled 'Intermezzo' with the pianist Scott Mitchell, as part of a collection of works by Rory Boyle for the CD 'A Box of Chatter'. Most recently, he recorded Der late Brummbar (The Old Grumbler) op.210 with the RSNO on their album 'A Festival of Fucik' with Neemi Järvi for Chandos. David has guested as principal bassoon with many of the British orchestras such as the London Symphony Orchestra, Philharmonia, London Philharmonic Orchestra, Royal Philharmonic Orchestra, Orchestra of the Royal Opera House, Covent Garden, CIty of Birmingham Symphony Orchestra, Bournemouth Symphony Orchestra, Halle, BBC Philharmonic, BBC Scottish Symphony Orchestra, and Scottish Chamber Orchestra. He is a regular participant in the RSNO chamber music series, and a member of the Phoenix Trio alongside RSNO Principal Flute, Katherine Bryan, and former RSNO Principal Clarinet, John Cushing. David is tutor of bassoon at the Royal Conservatoire of Scotland, and at the Douglas Academy. He regularly coaches the bassoons for the National Youth Orchestra of Scotland, and has given masterclasses at Chethams School of Music, Wells Cathedral School, and the Royal Academy of Music Junior Department. David greatly enjoys DIY, his latest project being an Old Schoolhouse in Kilsyth, and he is a keen cyclist.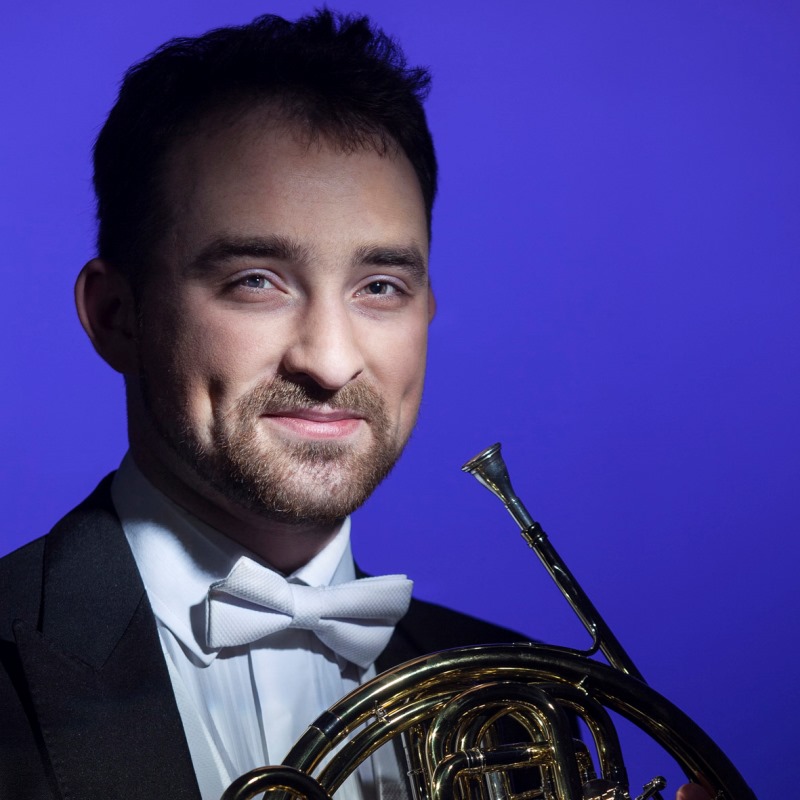 Christopher Gough Horn
Christopher Gough (b.1991) is originally from London. He studied French horn at the Royal Conservatoire of Scotland with David Flack and Stephanie Jones as well as second study composition with Rory Boyle. Whilst at the RCS, Christopher won first prize in the brass category for the BBCSSO concerto competition and as a result performed the Hindemith Horn concerto with the orchestra. As an orchestral musician, Christopher has made many guest appearances with UK orchestras including playing principal with the BBCSSO, RPO and Philharmonia. Chris is also heavily involved in chamber music, and is a member of both the Northern Lights Wind Quintet and the Pure Brass ensemble.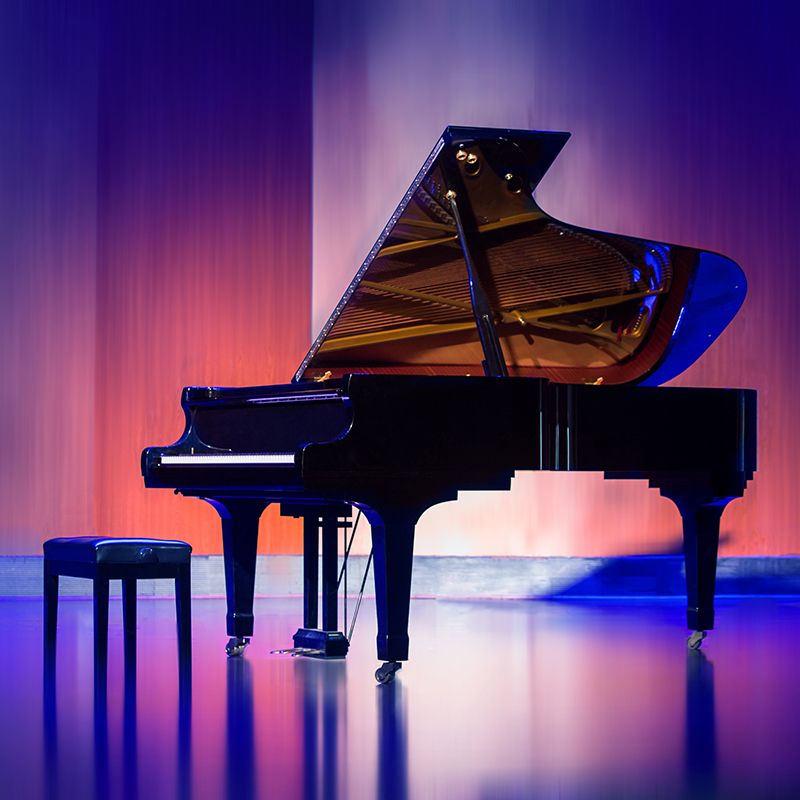 Chamber Series: Romantic Piano Quartets
Sun 3 Nov 2019, 2.30PM
New Auditorium, Glasgow Royal Concert Hall, Glasgow
More info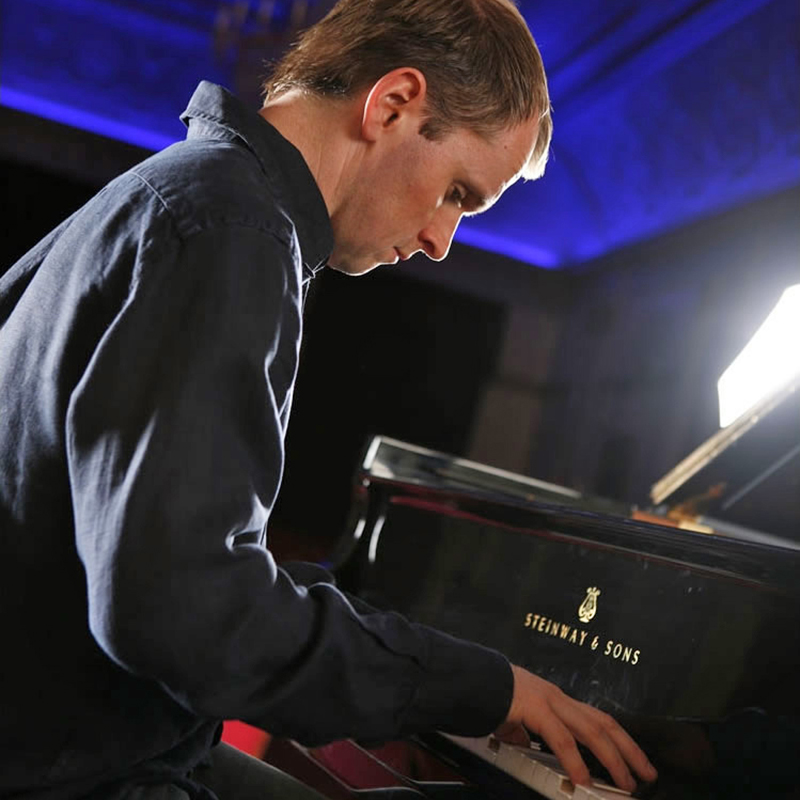 Chamber Series: Beethoven Revolution - Steven Osborne Recital
Sun 8 Mar 2020, 2.30PM
New Auditorium, Glasgow Royal Concert Hall, Glasgow
More info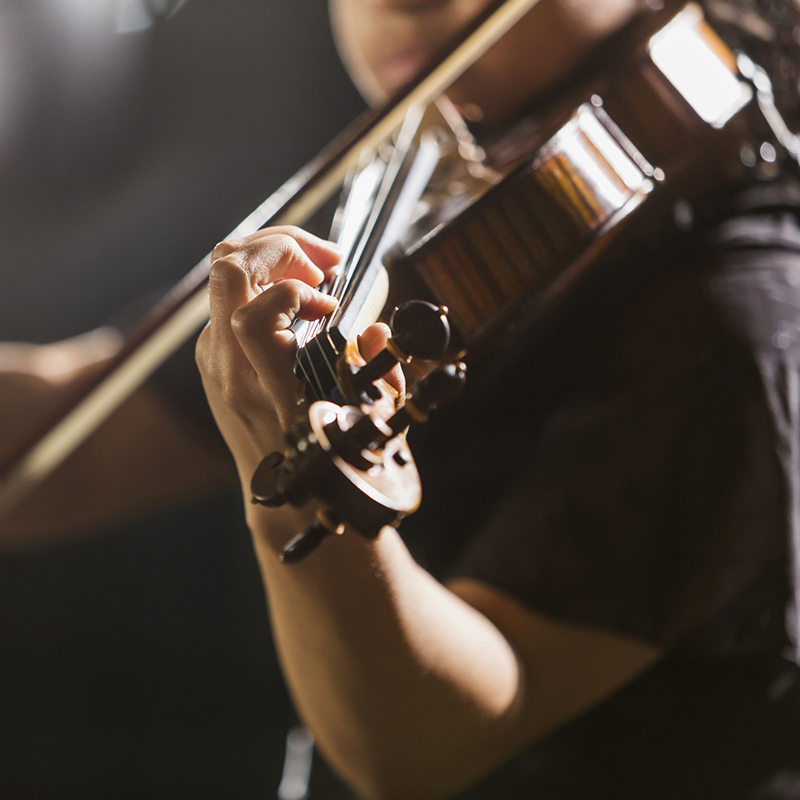 Chamber Series: Beethoven Revolution - Beethoven Septet
Sun 24 May 2020, 2.30PM
New Auditorium, Glasgow Royal Concert Hall, Glasgow
More info