,
,
Vaughan Williams Overture to The Wasps
Vaughan Williams The Lark Ascending
Stravinsky The Firebird Suite (1945)
Interval
Ravel Pavane pour une infante défunte
Vaughan Williams The Future World Premiere

Martin Yates Conductor
Sharon Roffman Violin
Ilona Domnich Soprano
RSNO Chorus &nbsp

This concert is supported by The Vaughan Williams Charitable Trust
This concert is recommended by Classic FM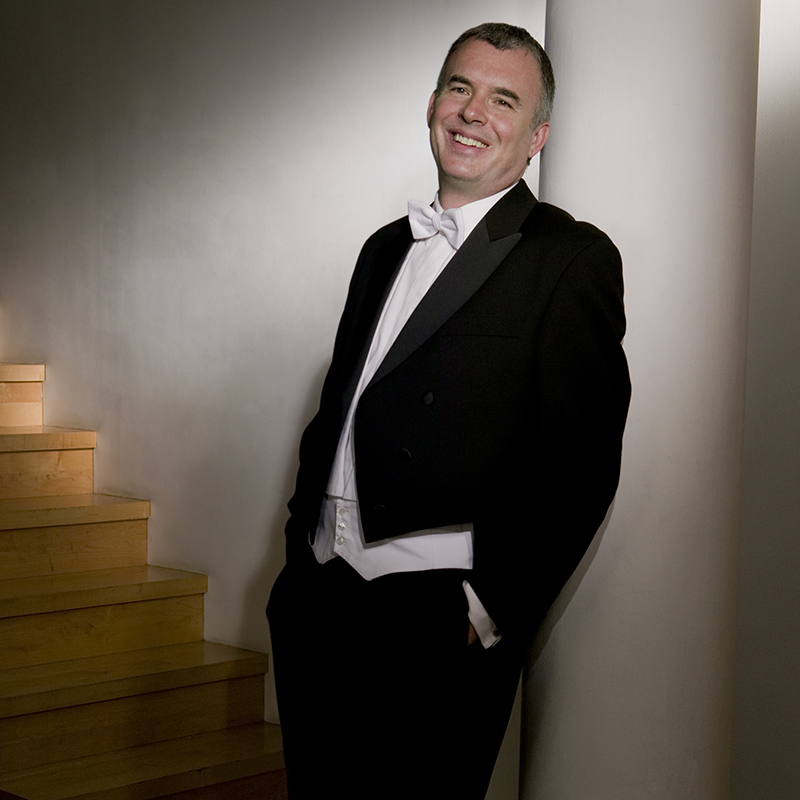 Martin Yates Conductor
Having studied as a pianist, composer and conductor, Martin Yates made his conducting debut with the Israel National Opera, where over a period of two seasons he conducted productions of La Traviata, La Boheme, Tosca and Madame Butterfly. He has since conducted in the opera houses of Gothenburg, Stockholm and Rome and made his Edinburgh Festival debut conducting Bernstein's On The Town.

He has worked as a guest conductor with many of the UK's orchestras including the London Symphony, Philharmonia, Royal Philharmonic, City of Birmingham Symphony, Royal Liverpool Philharmonic, Royal Northern Sinfonia, Royal Scottish National, BBC Concert Orchestra and the Hallé. He has worked extensively in Scandinavia with orchestras including the Gothenburg Symphony, Malmo Symphony, Bergen Philharmonic, Royal Stockholm Philharmonic and the Swedish Chamber Orchestra, with whom he conducted the world premiere of Mark Anthony Turnage's A Prayer Out of Stillness. Elsewhere he has conducted the Tonhalle Zurich, Jerusalem Symphony, Danish Radio Symphony, Royal Flanders Philharmonic, Iceland Symphony, China Philharmonic, Guangzhou Symphony, Melbourne Symphony, Malaysian Philharmonic, Tasmanian Symphony and New Zealand Symphony.

Ballet has become a significant part of Yates' musical career. He has been conducting the Royal Ballet regularly at Covent Garden since he made his debut in February 2004 and has also undertaken tours of the US, Asia and Europe with the company. Elsewhere, Yates works regularly with the Norwegian National Ballet, National Ballet of Japan, Paris Opera Ballet, Wiener Staatsballett and Semperoper Ballett Dresden.

Yates has recorded over 80 CDs of symphonic repertoire with orchestras such as the Royal Scottish National, Royal Northern Sinfonia, Gothenburg Symphony, Bournemouth Symphony, and Royal Flanders Philharmonic. He has an extremely successful relationship with the Dutton Epoch label; current releases include a series of recordings of the music of Richard Arnell, the long-anticipated Moeran's Sketches for Symphony No. 2 (completed: Martin Yates), Elgar Sea Pictures with Roderick Williams, and Vaughan Williams' Symphony No 5. The most recent releases include world premiere recordings of John Gardner's Symphony No 2 and John Veale's Symphony No 2 and the Symphonies and Piano Concerto by Richard Arnell with the Royal Scottish National Orchestra and David Owen Norris.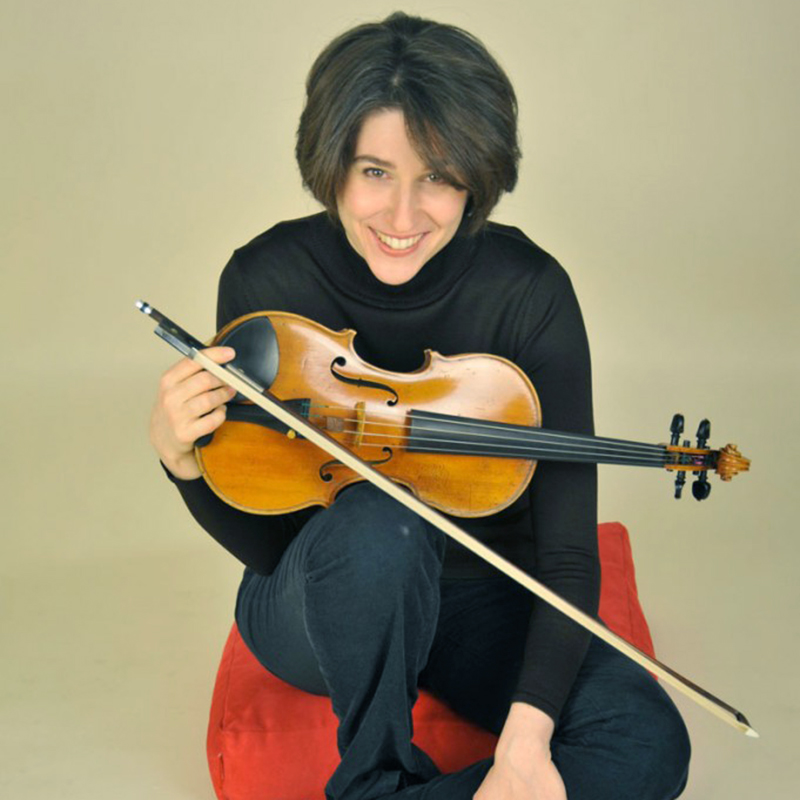 Sharon Roffman Violin
Violinist Sharon Roffman, prizewinner in the 2003 Naumburg Foundation International Competition, made her solo debut with the New Jersey Symphony in 1996. Since then, Ms. Roffman has forged a unique career distinguished by her versatility; she is equally sought after as a soloist, chamber musician, orchestral leader and music educator.

In February 2018, Ms. Roffman was appointed leader of the Royal Scottish National Orchestra. Ms. Roffman made her Carnegie Hall debut as a soloist in Vivaldi's Concerto for Four Violins with Itzhak Perlman playing and conducting in 2004; she has performed all over the world as a guest concertmaster of the London Symphony Orchestra, Scottish Chamber Orchestra, Swedish Radio Symphony, the BBC Philharmonic, Orchestre Philharmonique de Radio France, City of Birmingham Symphony Orchestra, Orchestre d'Auvergne, Orchestre Symphonique de Bretagne, and Orpheus Chamber Orchestra, principal 2nd of Die Deutsche Kammerphilharmonie Bremen and the Estonian Festival Orchestra, and as a frequent guest member of the Australian Chamber Orchestra and Mahler Chamber Orchestra.

Ms. Roffman was "Violon Solo" of Orchestre National du Capitole de Toulouse from 2016-17 and a member of Orchestre National de France from 2009-2011. As a chamber musician, Ms. Roffman has collaborated with members of the Guarneri quartet, Juilliard Quartet, Brentano Quartet, Shanghai Quartet, Avalon Quartet, and Miami Quartet among others, was a member of the critically acclaimed contemporary music ensemble counter)induction, and spent several summers performing at the Marlboro Music Festival.

Passionate about combining performance and education, Ms. Roffman is the founder and artistic director of ClassNotes, a chamber music ensemble and non-profit organization dedicated to introducing public school students to classical music through interdisciplinary school residencies and performances. In 2015, Ms. Roffman premiered a new concerto by Bruce Adolphe (I Will Not Remain Silent) with the IRIS Orchestra and Michael Stern conducting, and created The Prinz Project – an online interdisciplinary curriculum and outreach initiative to accompany the concerto. In 2018, Ms. Roffman performed Bernstein's Serenade with the Kansas City Symphony and created an accompanying website for audiences to explore the work in more detail. Ms. Roffman also created an online elementary school curriculum about the relationship between music and art for the Australian Chamber Orchestra and regularly teaches in elementary schools across Australia both live and via video conferencing.

Ms. Roffman is a graduate of the Juilliard School and the Cleveland Institute of Music; her former teachers include Itzhak Perlman, Donald Weilerstein, Peter Winograd, Robert Lipsett, Patinka Kopec and Nicole DiCecco.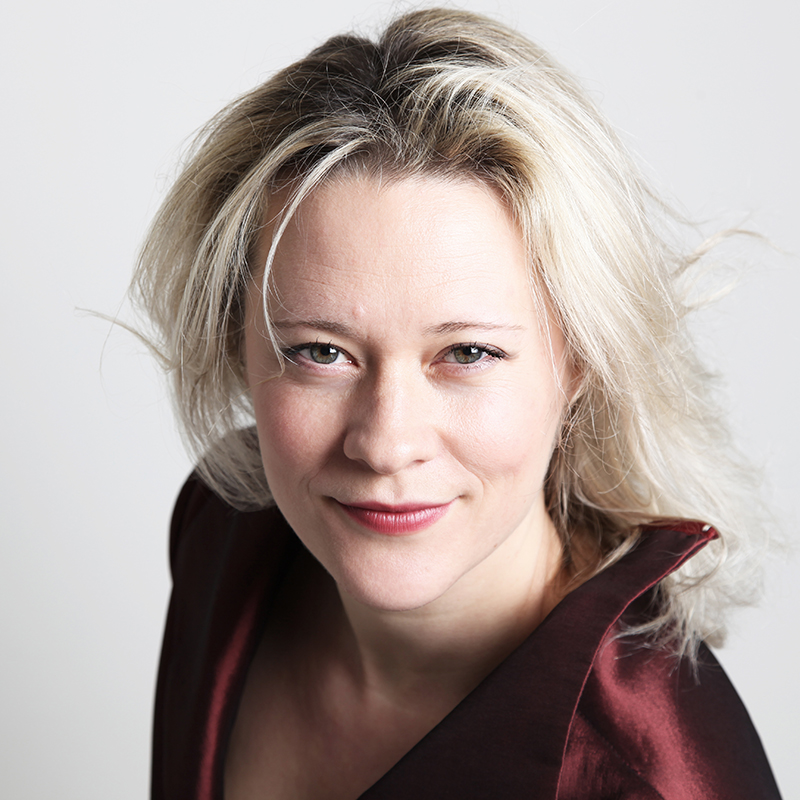 Ilona Domnich Soprano
Ilona Domnich was born in St. Petersburg, and studied at the Royal College of Music. She was discovered by Vera Rozsa who invited her to join the RCM after hearing her at a vocal masterclass. She went on to win the prestigious Wingate Scholarship.

Operatic highlights include Rosina (Il barbiere di Siviglia), Mimi (La Boheme), Gilda (Rigoletto),Olympia/Antonia/Giulietta (Tales of Hoffmann), Rosina (Il barbiere di Siviglia), (Fortunio), Elle (La Voix Humaine), Melisande (Pellease et Melisande), Magda (La Rondine), Tatyana (Onegin), Zerlina (Don Giovanni), Eurydice (Der neue Orpheus), Venus (Judgement of Paris), Madam Herz (Der Schauspieldirektor), and Blondchen (Die Entfuhrung).

Ilona developed close collaborations with English National Opera, BBC Concert Orchestra, Grange Park Opera, Buxton Opera Festival, English Touring Opera, Northern Sinfonia, Royal Philharmonic Orchestra, London Concert Orchestra, Southbank Sinfonia, Festival de Musique de Menton, Trasimeno Music Festival and Anghiari in Italy, Chopin Festival in Mallorca, Aldeburgh Festival, London Song Festival, Jersey International Festival.

Ilona appeared in concerts in London at Queen Elizabeth Hall, Royal Albert Hall, Barbican, Westminster Cathedral, St. Johns' Smith Square, St. Martin in the Fields and internationally in Paris, Menton, Segura, Rome, St.Peterburg, Jerusalem, Tokyo, Nagoya, Kyoto and Osaka.

Ilona's fruitful collaboration with Southbank Sinfonia and Simon Over, with whom she has performed the Brahms requiem, Mendelssohn Lobgesang, Ravel Scheherazade, Gounod Missa sollemnis and the roles of Tatyana and Gilda, led to the creation of an Operatic CD Surrender with the baritone Leo Nucci, recorded and produced by Rupert Coulson and released by Signum classics.

Recent performances include the role of Glauce in Medea, Concert with Angela Hewitt in Trasimeno, concerts with Martin Yates and Charles Mutter at Aujols, Poulenc Gloria at Notre dame de Paris, International Woman's Day concert live on BBC 3 with BBCCO, Brahms' Requiem, Chant d'Auvergne, a recording of R.V.Williams The Scott of Antarctic with Royal Scottish National Orchestra, Ravel Shaharezade with St. Petersburg Philharmonic, The Mystic Trumpeter with BBCCO, Viennese opera concert with CBSO, Beethoven 9th and recitals with Benjamin Frith, Sholto Kynoch in Oxford, London and Leeds.

Future plans include: Recitals at the Wigmore Hall, Roman River Music Festival, Oxford Lieder Festival, concerts with Raymond Gubbay, War Requiem at Coventry and Leicester, Voix du Cabaret tour, Brahms' Requiem, concerts with Gould piano trio in Tenerife and a concert with Alexander Melnikov in Finland.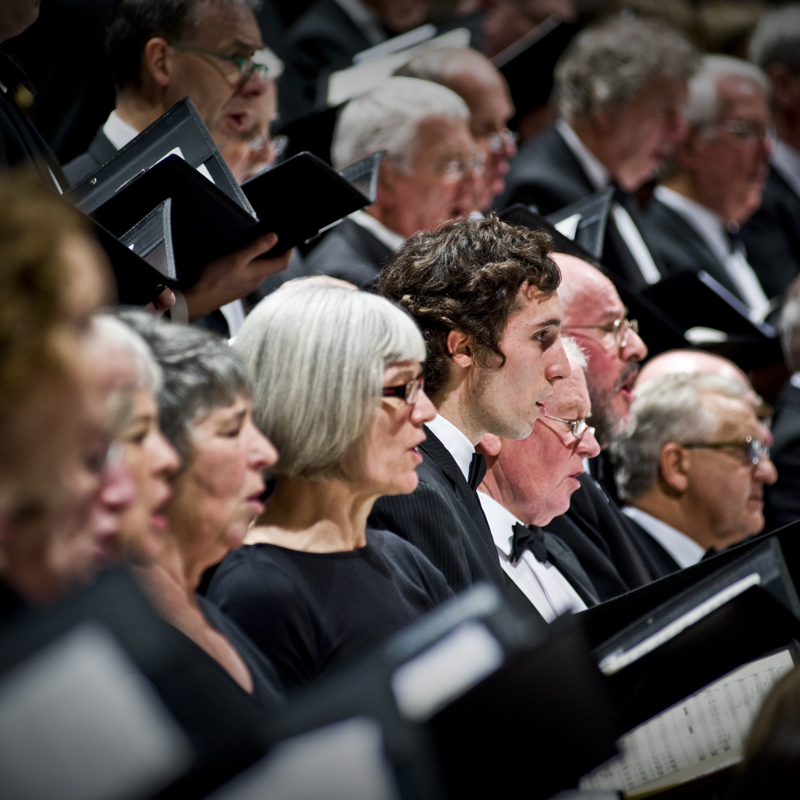 RSNO Chorus &nbsp
The RSNO Chorus performs in around six different programmes in up to twenty concerts across Scotland with the Royal Scottish National Orchestra each year. The RSNO Chorus has also had great success in recording with the Orchestra. Its recordings, amongst others, of Prokofiev's Alexander Nevsky, conducted by Neeme J?rvi, and Holst's The Planets, conducted by David Lloyd-Jones, have both attracted high critical acclaim.

In addition to its commitment to the Orchestra, the RSNO Chorus performs independently and has been invited to perform with orchestras in many parts of the world, establishing an international status and touring to Copenhagen, Hong Kong, Israel, Germany, Belfast, Australia, Trondheim and most recently, Amsterdam and Prague. In 2018 it performed Britten's War Requiem with the RSNO at the BBC Proms.

The RSNO Chorus evolved from a choir formed in 1843 to sing the first full performance of Handel's Messiah in Scotland. Today, it is one of the most successful choruses in the UK. In recent years, it has performed practically every work in the standard choral repertoire along with contemporary works by renowned composers, including John Adams, Magnus Lindberg, Howard Shore and James MacMillan.

The RSNO Chorus is directed by Gregory Batsleer, one of the UK's most dynamic and in demand choral conductors and chorus masters. In 2015 Gregory received The Arts Foundation Fellowship in Choral Conducting.