,
,
Tchaikovsky Dance of the Tumblers from The Snow Maiden
Tchaikovsky (arr Mauceri) Suite from The Sleeping Beauty
Prokofiev Extracts from Cinderella
Prokofiev From Cinderella, Suite No. 1, Op. 107: Waltz and Midnight
Interval
Tchaikovsky/Mauceri The Nutcracker and the Mouse King World Premiere

John Mauceri Conductor
Alan Cumming Narrator

Sponsored by Investec Wealth & Investment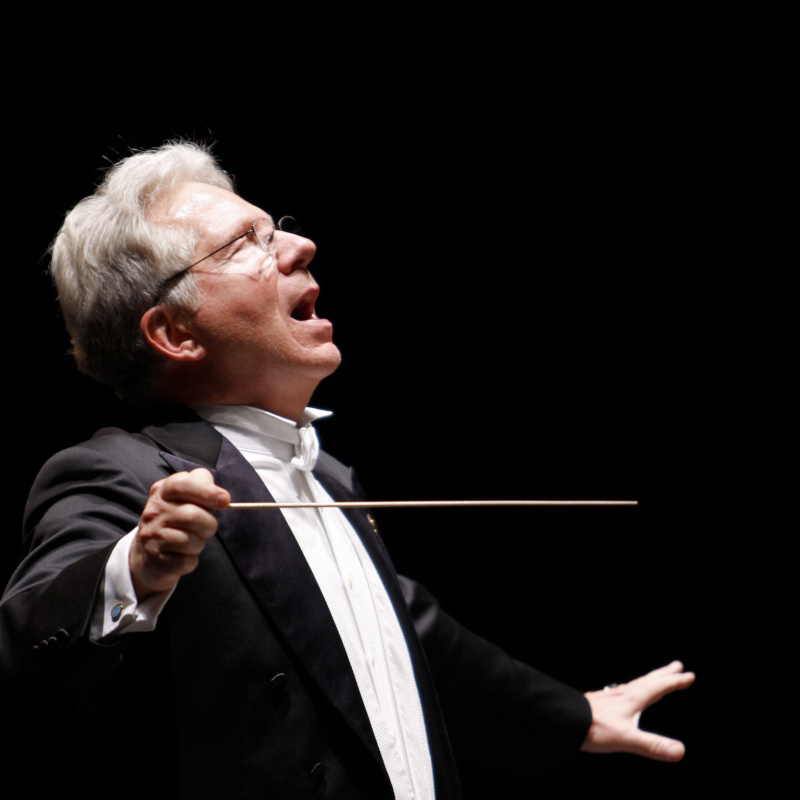 John Mauceri Conductor
John Mauceri, world-renowned conductor, educator, and writer, has appeared with the world's greatest opera companies and symphony orchestras, on the musical stages of Broadway and Hollywood as well as at the most prestigious hall of academia. Mr Mauceri served as music director (direttore stabile) of the Teatro Regio in Turin, Italy for three years after completing seven years (22 productions and three recordings) as music director of Scottish Opera and is the first American ever to have held the post of music director of an opera house in either Great Britain or Italy. He was music director of the Washington Opera (The Kennedy Center) as well as Pittsburgh Opera, and was the first music director of American Symphony Orchestra in Carnegie Hall after its legendary founding director, Leopold Stokowski, with whom he studied. For fifteen years he served on the faculty of his alma mater Yale University and returned in 2001 to teach and conduct the official concert celebrating the university's 300th anniversary. In 2016, he celebrated the 50th anniversary of the Yale Symphony, which he helped to found, with concerts in New Haven and at Carnegie Hall.

For 18 years, Mr Mauceri worked closely with Leonard Bernstein and conducted many of the composer's premieres at Bernstein's request. He is the Founding Director of the Hollywood Bowl Orchestra, which was created for him in 1991 by the Los Angeles Philharmonic Association. Breaking all records at the Bowl, he conducted over 300 concerts at the 18,000-seat amphitheater with a total audience of four million people.

For seven years (2006-2013) he served as chancellor of the University of North Carolina's School of the Arts, America's first public arts conservatory-university. He has conducted at New York's Metropolitan Opera, London's Royal Opera House (Covent Garden), Milan's Teatro alla Scala, Berlin's Deutsche Oper, the New York Philharmonic, the Chicago Symphony Orchestra, the Boston Symphony Orchestra, all the major London orchestras, as well as l'Orchestre Nationale de France and the Tokyo Philharmonic.

On Broadway, he was co-producer of On Your Toes and served as musical supervisor for Hal Prince's production of Candide, as well as Andrew Lloyd Webber's Song and Dance with Bernadette Peters. He also conducted the orchestra for the film version of Evita.

Deeply committed to preserving two American art forms, the Broadway musical, and Hollywood film scores, he has edited and performed a vast catalogue of restorations and first performances, including a full restoration of the original 1943 production of Rodgers & Hammerstein's Oklahoma!, performing editions of Gershwin's Porgy & Bess, Girl Crazy and Strike up the Band, Bernstein's Candide and A Quiet Place, Blitzstein's Regina, and film scores by Miklos Rozsa, Franz Waxman, Erich Wolfgang Korngold, Max Steiner, Elmer Bernstein, Jerry Goldsmith, Danny Elfman and Howard Shore.

As one of two conductors in Decca Records' award-winning series "Entartete Musik," Mauceri made a number of historic first recordings of music banned by the Nazis. The intersection of the "degenerate composers" of Europe and the refugee composers of Hollywood is the subject of much of his research and his writings. In addition, Mr Mauceri has conducted significant premieres of works by Verdi, Debussy, Hindemith, Ives, Stockhausen, Blitzstein, and Weill.

In articles, speeches, radio and television appearances, John Mauceri has taken his passion for music and the importance of the arts to audiences throughout the world. These include Harvard University, Yale University, the Smithsonian Institution, the NEA, the Academy of Motion Picture Arts and Sciences, Gramophone Magazine, NPR, BBC, PBS, the New York Times, the Los Angeles Times, and the Huffington Post where he regularly writes a blog.

Mr Mauceri is one of the world's most accomplished recording artists, having released over 75 audio CDs and is the recipient of Grammy, Tony, Olivier, Drama Desk, Edison Klassiek, 3 Emmy Awards, 2 Diapasons d'Or, Cannes Classique, ECHO Klassik, Billboard, and four Deutsche Schallplatten awards. In 1999, Mr Mauceri was chosen as a "Standard-bearer of the Twentieth Century" for WQXR, America's most listened to classical radio station. According to WQXR, "These are a select number of musical artists who have already established themselves as forces to be reckoned with and who will be the Standard Bearers of the 21st Century's music scene." The recipients were chosen for "their visionary talent and technical virtuosity." In addition, CNN and CNN International chose Mr Mauceri as a "Voice of the Millennium." Mr Mauceri was recently awarded the Ditson Conductor's Award for his five decades of commitment to performing and editing American music.

His critically-acclaimed book, Maestros and Their Music – the Art and Alchemy of Conducting, published by Alfred A. Knopf in November 2017, will be released in paperback in November, as well as in Italian, Russian, and Traditional and Simplified Chinese. This year, Mr Mauceri became a nominator for Broadway's Antoinette Perry ("Tony") awards and an Associate Fellow of Branford College at Yale University. His recently released recording of Marc Blitzstein's The Cradle Will Rock on Bridge Records has been called "a revelation" and "inspiring" by music critics, and has been chosen by Opera magazine as "Recording of the Month" for November.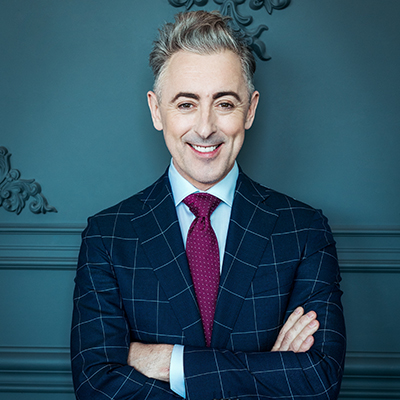 Alan Cumming Narrator
Alan Cumming has performed with Jay Z and Liza with a Z; he has won a Tony, hosted the Tonys and been nominated for an Emmy for doing so; he has a soap called Cumming In A Bar, and a bar called Club Cumming; he made back-to-back films with Stanley Kubrick and the Spice Girls; he has played God, the Devil, Hitler, the Pope, a teleporting superhero, Hamlet, all the parts in Macbeth, General Batista of Cuba, a goat opposite Sean Connery, Dionysus, a Smurf (twice), the EmCee in Cabaret (thrice), a James Bond baddie – oh, and political spinmeister Eli Gold on seven seasons of The Good Wife for which he received multiple Golden Globe, Emmy and SAG award nominations; he is the author of five books including a #1 New York Times best-selling memoir; he appeared on Sesame Street, Dora the Explorer, topless in Playgirl and naked on the cover of his second album.

He has received over forty awards for his humanitarianism and social activism, three honorary doctorates, both the Great Scot and Icon of Scotland awards from his homeland and was made an OBE (Officer of the British Empire) for his contributions to the arts and LBGT equality by the Queen, whose portrait was taken down when his was unveiled at the Scottish National Portrait Gallery in 2014.

He has sung in concert halls across the globe including the Sydney Opera House, the London Palladium, the Hollywood Bowl and Carnegie Hall and Billboard said of his last concert tour Alan Cumming Sings Sappy Songs "he's an icon to behold – he is unapologetically himself, and with a talent like that, he has no need to apologize".