Get to know our new Chorus Director Stephen Doughty
Posted Mon 15 August 2022
Ahead of our 2022:23 Season, we chat to our new Chorus Director, Stephen Doughty about his career in choral music, his love of Scotland and his advice for anyone thinking about joining the RSNO Chorus.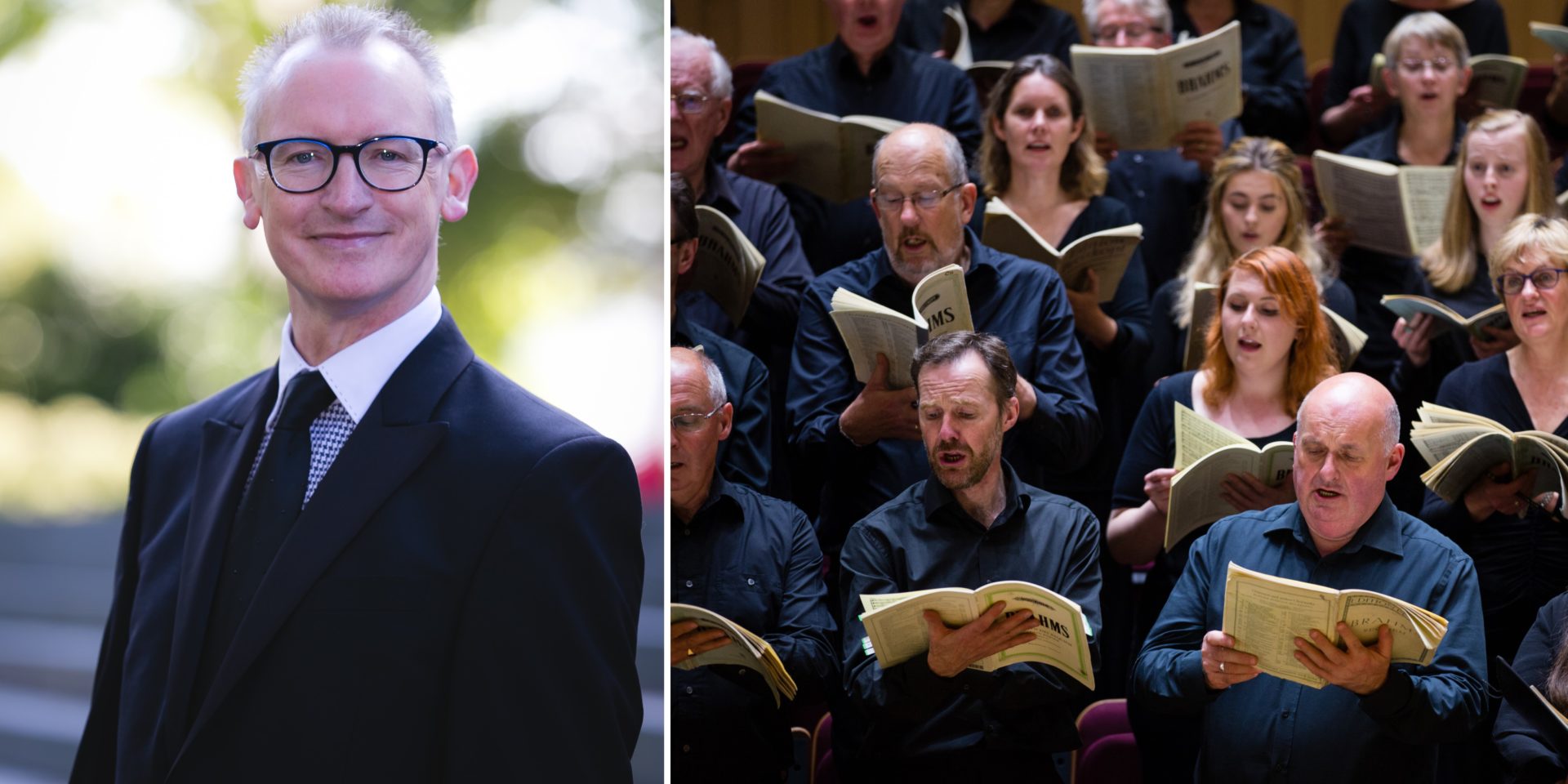 Who or what inspired you to pursue a career in choral directing?
I was first introduced to working with choirs by Christopher Bell, himself a past Chorus Director of the RSNO Chorus. He is an inspirational figure who encouraged me in my growing interest in choral music in all its guises.
You worked for 18 years as Director of Music of St. John's Episcopal Church in Edinburgh and also currently work with amateur singers at the Edinburgh Bach Choir. What do you like most about working in Scotland?
Scotland is my home and even during my years across the water as Chorus Master of Belfast Philharmonic Choir it was always a pleasure to get back to Scotland! While the weather might not always be to our liking, there is such a wealth of choral talent across the country; I've been based mainly in the east so I'm particularly excited to hear what musical talents the west of Scotland has to offer!
What, for you, is the most challenging part of being a chorus director?
I would say the managing of the actual members of a choir presents the biggest challenge, shaping and guiding them so that everyone is literally 'on the same page', with a common understanding of what the music is all about and what we're trying to achieve.
Do you have a favourite venue in Scotland to perform in?
I love the atmosphere of the Usher Hall in Edinburgh, but would also love to explore the dramatic potential of  'alternative' venues such as the Kelvingrove Art Gallery or Glasgow Cathedral.
The RSNO Chorus is one of the leading choruses in the country, a highly-regarded group of singers. I'm thrilled to have the opportunity to work with them, building on its already strong successes but also instilling my own ideas, repertoire and growing the membership.
What advice would you give to people considering auditioning for the RSNO Chorus?
There are no preconceptions: I'm very much on your side and want to hear what you can do. This is your moment: choose a piece to sing which you're comfortable with and which shows off your voice; a confident performance will help me gauge how you might fit into the sound of the Chorus.
Have you got any recommendations for our supporters who are curious about classical choral music, but don't know where to start?
Go to a live concert and be brave- you won't know what you like until you've heard it! The upcoming RSNO Season contains some major choral works, not least Britten's War Requiem and Verdi's Requiem, both of which contain musical 'effects' which are thrilling to hear in real life. Some supporters might also be 'gamers' but don't realise quite how much choral music is going on in the background- you'll find a Video Games Music concert just for you in February 2023.
Is there one work which you would love to conduct?
Walton's Belshazzer's Feast is on my current list of pieces yet to conduct- such a riot!
---
The RSNO is always happy to hear from singers of all voice parts who are interested in joining. Rehearsals take place weekly in the RSNO Centre in Glasgow and members receive a wide range of benefits as well as the opportunity to perform with the RSNO.
Next auditions: We will be holding auditions on Wednesday 14 and 21 September 2022: 5pm-6.45pm at the RSNO Centre, Glasgow. During the audition you will be asked to sing a song of your choice, plus a short choral piece sent to you by the RSNO team. You will be accompanied by a pianist provided by the RSNO. If you are interested, please email Christine at chorus@rsno.org.uk