Join the RSNO on BBC Alba this Christmas
Posted Wed 21 December 2022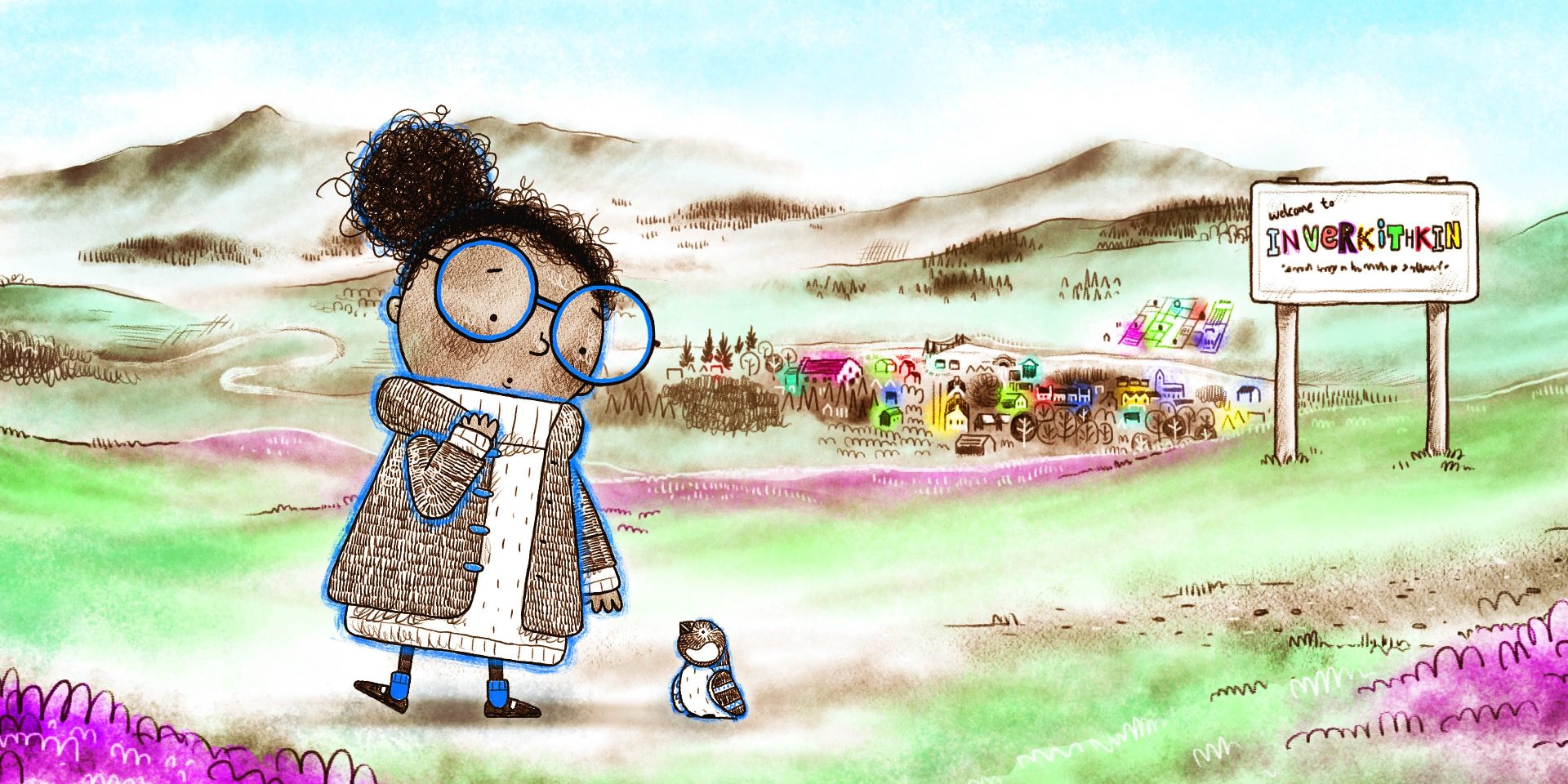 The Royal Scottish National Orchestra's film Yoyo & a' Cholcach Bheag will be broadcast on BBC ALBA this Boxing Day at 5pm. The film forms part of the BBC's exciting festive schedule featuring new drama, snowy adventures, comedy and entertainment.
The "wonderfully diverse celebration of our differences and similarities" (★★★★ Kelly Apter, The List) follows a little auk who lands in Inverkithkin – a charming town smack bang in the middle of Scotland – after a terrible storm. The lost bird is found by Yoyo, a little girl who is getting ready for her favourite night of the year – the night of the Inverkithkin Ceilidh…
The RSNO is proud to be sharing Yoyo & a' Cholcach Bheag with a wider audience, working with BBC ALBA to help to ensure the sustainability of Scotland's oldest living language. The story, animation and music can be enjoyed by Gaelic speakers and learners of all generations and is a perfect feel-good film for the festive period.
The RSNO's original film, narrated by presenter, folk singer and actress Caitlin NicAonghais, was brought to life by a world-class creative team including Scottish BAFTA-winning animator Gavin C Robinson, author Stewart Ennis, composer Euan Stevenson, director Dougie Irvine and producer Laura Penny.
Versions of the film in English, narrated by actor James Cosmo (The Chronicles of Narnia, Game of Thrones, Braveheart), and with British Sign Language interpretation were recently made available to watch for free on the RSNO's website to mark St Andrew's Day. Audiences can enjoy the films until 31 December 2022.
Yoyo & a' Cholcach Bheag is supported by EventScotland as part of the Year of Stories 2022. The project is also kindly supported by the Barrack Charitable Trust, Bòrd na Gàidhlig, Cookie Matheson Charitable Trust, Glasgow City Council, Leach Family Charitable Trust, Leisure & Culture Dundee, Nancie Massey Charitable Trust, Northwood Charitable Trust, Russell Trust, Verden Sykes Trust and Walter Craig Charitable Trust.
Yoyo & a' Cholcach Bheag airs on BBC ALBA on Monday 26 December at 5pm.
ENDS