New Young Creatives Programme at RSNO
Posted Wed 7 October 2020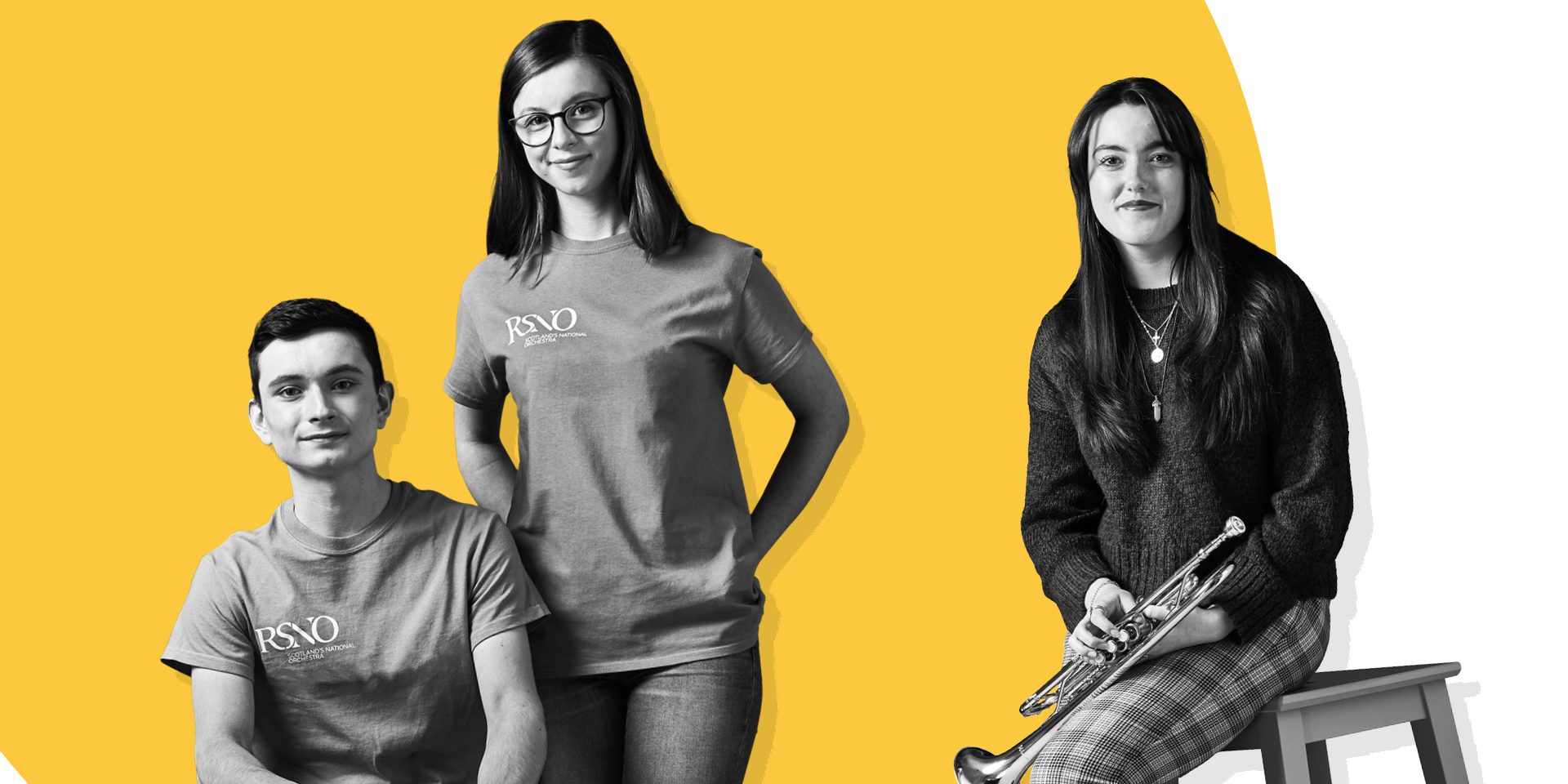 Young people across Scotland are encouraged by the Royal Scottish National Orchestra to apply for its new online youth-led creativity project, Young Creatives.
Over the course of eight weeks a group of 20 young musicians aged 14-18 will work with a professional performer and director, along with the Orchestra's musicians, to produce a radio-show-style music podcast.
Due to ongoing safe working conditions the Young Creatives project will take place online via video conferencing to ensure the safety of all participants and staff involved.
The group will be joined by director and performer Jim Manganello, co-founder of Shotput, a dance-theatre company based in Glasgow. Before moving to Scotland, he trained at École Lassaâd in Brussels, where he devised physical performances with an international group of actors, dancers, and circus artists.
Young Creatives will give young musicians a chance to experience new arts opportunities including composition, writing, interviewing, and recording. The sessions will run for eight weeks and will culminate with the launch of the original broadcast.
Head of Learning at the RSNO Laura Baxter said: "This is an exciting opportunity for Young Creatives in Scotland to take the reins on a music-making opportunity with the RSNO. We want to combine their interests and input into an original broadcast which will give them the chance to express themselves musically, and creatively.
"We are lucky to be joined by Jim Manganello who will share his experience and skills of performance with the Young Creatives to create something really special with them. This opportunity is online to ensure safe working conditions, which means we can welcome young people from all over Scotland to apply for this fun and unique experience."
Young people interested in joining Young Creatives can find out more on the RSNO website. The deadline for applications is 5pm Friday 9 October 2020. The RSNO thanks The Noël Coward Foundation for their support of the RSNO Young Creatives.