Royal Scottish National Orchestra Pops Up across Scotland
Posted Fri 28 May 2021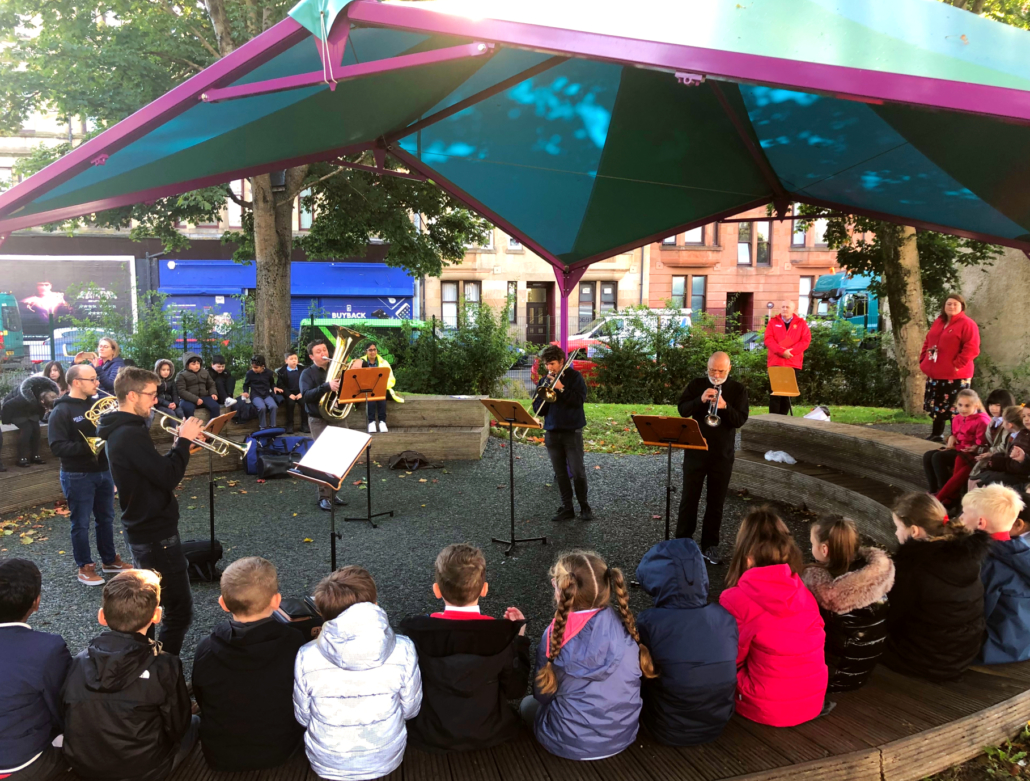 The Royal Scottish National Orchestra (RSNO) is set to take to the road this summer with a series of pop-up concerts marking its return to live public performances with events for Scotland's communities.
Ensembles of RSNO players will tour to destinations across Scotland, visiting primary schools, community centres, hospitals, care-homes, and public spaces, from June through to August 2021.
The programme will deliver over 20 socially distanced outdoor events, 17 of which take place at Primary Schools. Players will perform outdoors for pupils from the Borders to the Highlands, taking music directly to schools at a time when the effects of COVID-19 have negatively impacted children's learning and well-being. The programme has been designed to support primary school pupils and teachers by encouraging a sense of joy, normality, and spontaneous creativity, when they are coping with different ways of learning and new routines during the pandemic.
In addition to visiting schools, players will also perform for care-home residents, hospital patients and local communities. Public performances begin with community events staged at two flagship National Trust for Scotland properties across the weekend of 5 and 6 June 2021.
On Saturday 5 June, a mixed ensemble of players performs in the spectacular gardens of Culzean Castle in Ayrshire, and on Sunday 6 June, a brass quintet visits magnificent Newhailes House and Gardens in Musselburgh, East Lothian. Both performances are free to attend by members of the public visiting the properties, taking place at 12noon and 2pm in a socially distanced, outdoor setting, and lasting approximately 40 minutes.
Audiences can expect to hear popular classical repertoire including extracts from Sergei Prokofiev's Romeo and Juliet, 'In the Hall of the Mountain King' from Edvard Grieg's Peer Gynt Suite, alongside popular family-favourites including The Bare Necessities and the Pink Panther theme.
Details of further public pop-ups taking place across the summer will be announced via the RSNO's social media platforms. This tour represents the first public, in person activity undertaken by the RSNO since March 2020. Plans for a return to live public performance for the full RSNO within Scottish Government COVID-19 guidelines are underway, with details of future events set to be published later this summer.