RSNO adds two newly recorded tracks to Astar app, celebrating five years of the Scottish Government's Baby Box
Posted Wed 29 June 2022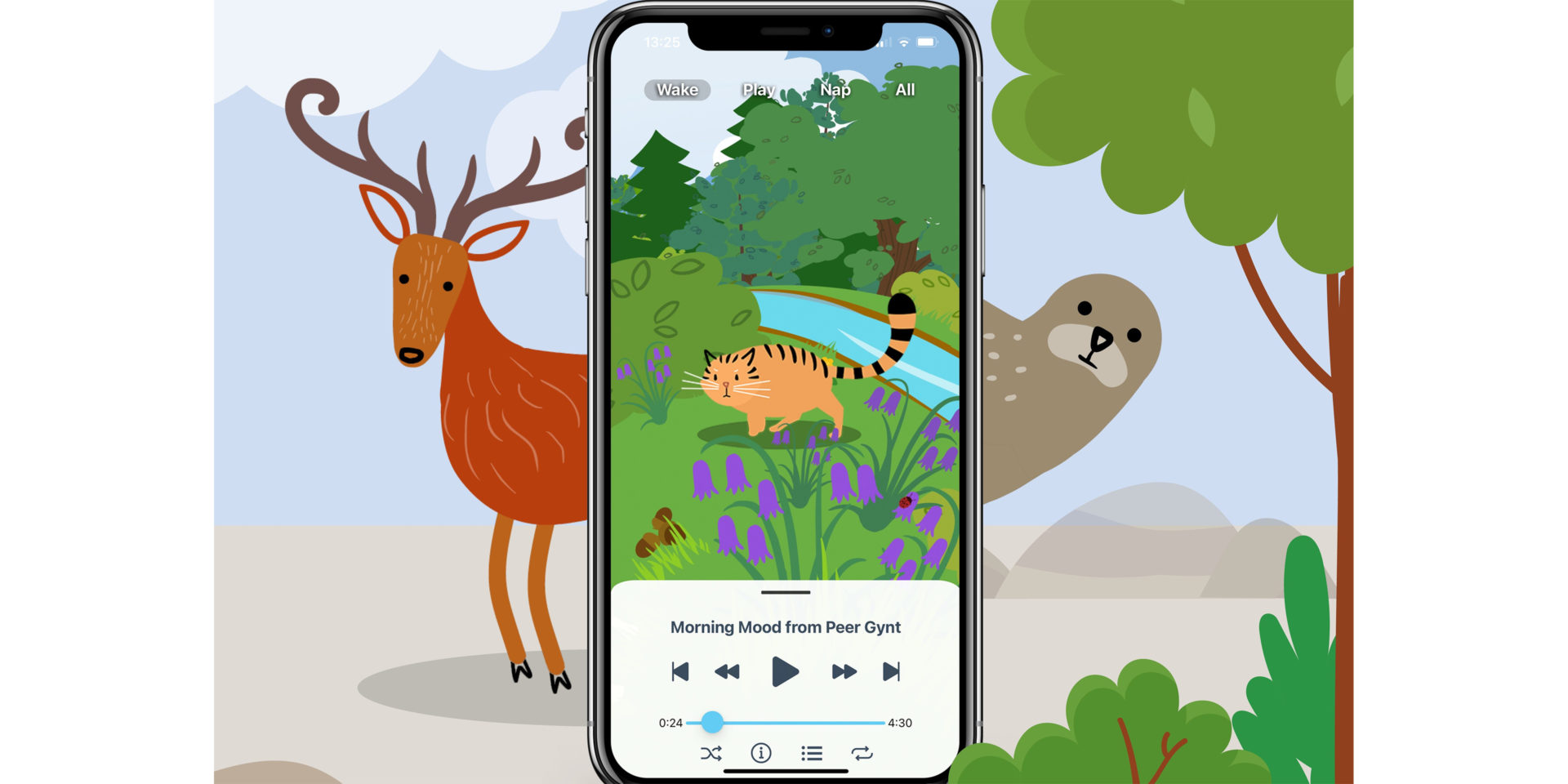 The Royal Scottish National Orchestra (RSNO) is celebrating five years of the Scottish Government's Baby Box by adding two newly recorded tracks to its Astar app. The app is distributed to parents via a 'welcome to the world' card in the box and is free to download from Apple and Android app stores.
Debussy's Clair de lune and Grieg's Rigaudon from Holberg Suite were recorded by the RSNO under Assistant Conductor Kellen Gray, whose chair is supported by the Solti Foundation, and now join a variety of music already featured on the app to accompany different phases of the day: Wake, Play and Nap. Earlier this year the RSNO launched a redeveloped version of Astar which has made it easier to add new recordings.
The Scottish Government's Baby Box, which has now reached over 220,000 expectant families, helps new parents to prepare for the arrival of their baby. The scheme started in 2017 aiming to provide a fair and equal start for all children in the country.  The Baby Box includes a range of products for a baby's first weeks and months, including clothes, baby care items, books and a play mat. The refreshed version of the Baby Box includes updated designs and a new baby toothbrush.
Astar (Gaelic for journey) was initially a CD released in 2012 to be distributed by the Scottish Registry Office every time a birth was registered. In 2017, ahead of the launch of the Scottish Government's Baby Box pilot scheme, the RSNO developed the first iteration of the music player app, to be shared with families as a cultural gift, alongside a poem from Scotland's Makar, a print of an artwork and books from the Scottish Book Trust. In April this year the RSNO launched the new version of Astar, developed by Ping Creates, which features activity suggestions and new animations, introducing babies to animals including the Scottish wildcat, puffin, beaver, golden eagle, seal and deer. It is hoped that the rhythms, sounds and engaging activities can help bring parents and babies closer together whilst developing their language and listening skills.
Astar plays an important role in the RSNO's Music for Life strategy, striving to deliver classical music to people of all ages and backgrounds, embracing technology to increase access to Scotland's National Orchestra. It's inclusion in the Baby Box is a brilliant way to reach the widest possible audience in Scotland and the RSNO is thrilled that the scheme continues to go from strength to strength.
Astar can be downloaded for free from the Google Play and Apple app stores.
The RSNO is grateful to Scottish Government for their continued support of the Astar app.