RSNO announces 2023 Spring Tour and Autumn Salzburg Residency
Posted Thu 16 February 2023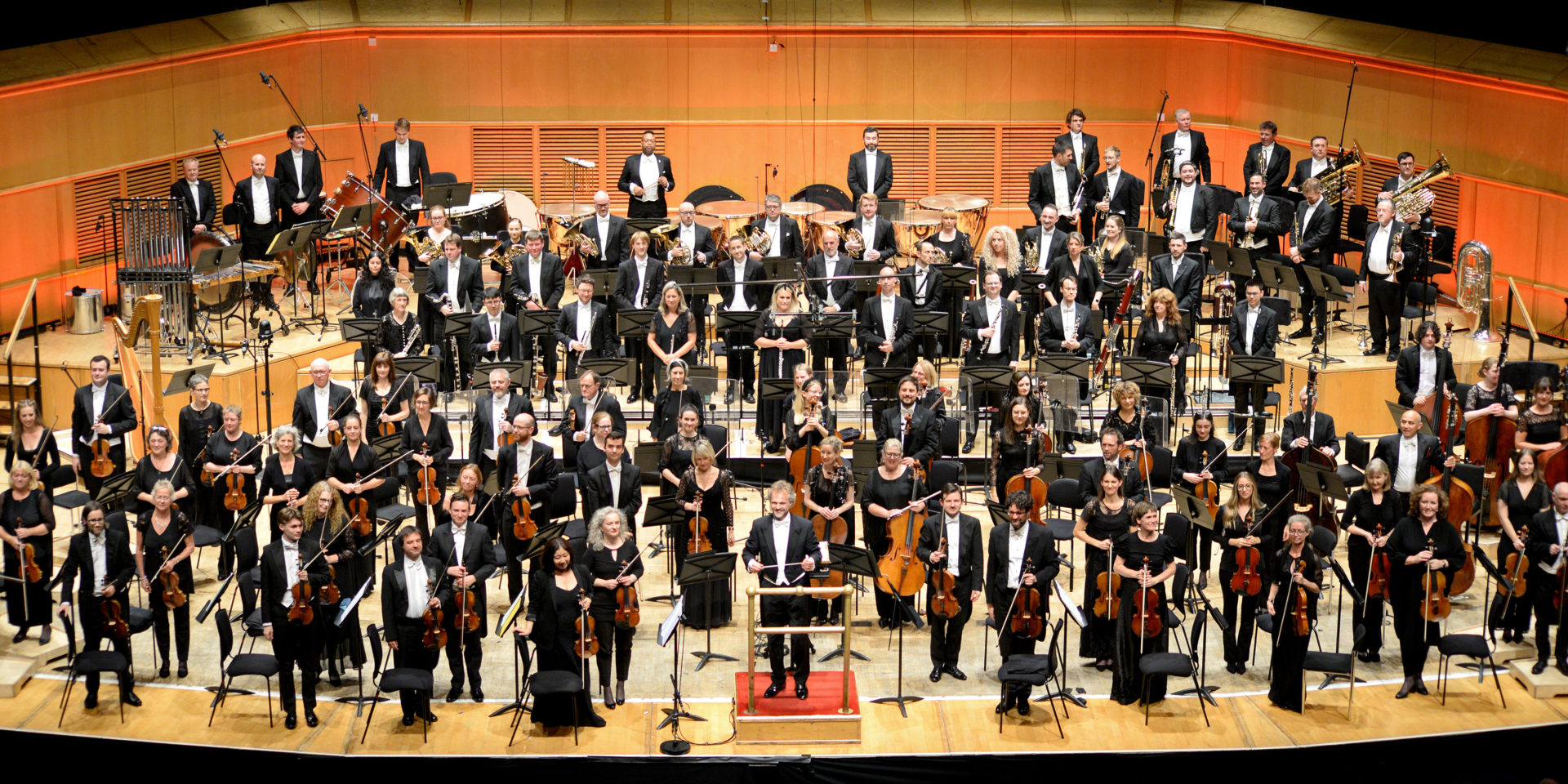 Led by Music Director Thomas Søndergård, the Royal Scottish National Orchestra (RSNO) will perform in Vienna, Udine, Ljubljana and Vaduz with soloists Leif Ove Andsnes and Matthias Höfs this May. Later in the year, the Orchestra travels to Salzburg for a three-night residency at the Grosses Festspielhaus, joined by Lise de la Salle, following her well-received appearances with the RSNO on tour last year.
Alistair Mackie, RSNO Chief Executive said: "We're really pleased to be building on the success of our tour last year, performing for audiences throughout Europe once again. The Orchestra always looks forward to representing Scotland overseas, connecting with the vast community of music-lovers across the world.
It's particularly special to be announcing two international tours in 2023, and we are honoured to perform at both the prestigious Musikverein in Vienna and later in the year a three-concert residency in Salzburg. As Scotland's national Orchestra we're passionate about sharing the incredible talent that we have in this country with the world, raising Scotland's profile in Europe and working to bring some of the best international artists back to perform for our loyal audiences at home."
The RSNO's touring schedule is supported by the Scottish Government's International Touring Fund. As one of Scotland's five National Performing Companies the RSNO works as a cultural ambassador representing Scotland across the world, building connections with audiences and artistic talent.
Full details:
Spring Tour Dates
Monday 8 May 2023 – Musikverein, Vienna
Sir James MacMillan: Britannia
Fazil Say: Concerto for Trumpet and Organ
Shostakovich: Symphony No10
Chistian Schmitt, Organ
Matthias Höfs, Trumpet
Thomas Søndergård, Music Director
Tuesday 9 May 2023 – Teatro Nuovo, Udine
Sir James MacMillan: Britannia
Rachmaninov: Piano Concerto No3
Shostakovich: Symphony No10
Leif Ove Andsnes, Piano
Thomas Søndergård, Music Director
Wednesday 10 May 2023 – Cankarjev Dom, Ljubljana
Sir James MacMillan: Britannia
Fazil Say: Concerto for Trumpet and Organ
Sibelius: Symphony No1
Chistian Schmitt, Organ
Matthias Höfs, Trumpet
Thomas Søndergård, Music Director
Friday 12 May 2023 – Vaduzer Saal, Vaduz
Sir James MacMillan: Britannia
Rachmaninov: Piano Concerto No3
Sibelius: Symphony No1
Leif Ove Andsnes, Piano
Thomas Søndergård, Music Director
Autumn Residency, Grosses Festspielhaus, Salzburg
Wednesday 18 and Thursday 19 October 2023
Howell: Lamia
Grieg: Piano Concerto
Strauss: Ein Heldenleben
Thomas Søndergård, Music Director
Lise de la Salle, Piano
Friday 20 October 2023
Auerbach: Icarus
Beethoven: Piano Concerto No3
Mussorgky (orch. Ravel): Pictures at an Exhibition
Thomas Søndergård, Music Director
Lise de la Salle, Piano