RSNO announces 2024 Winter Tour
Posted Wed 28 June 2023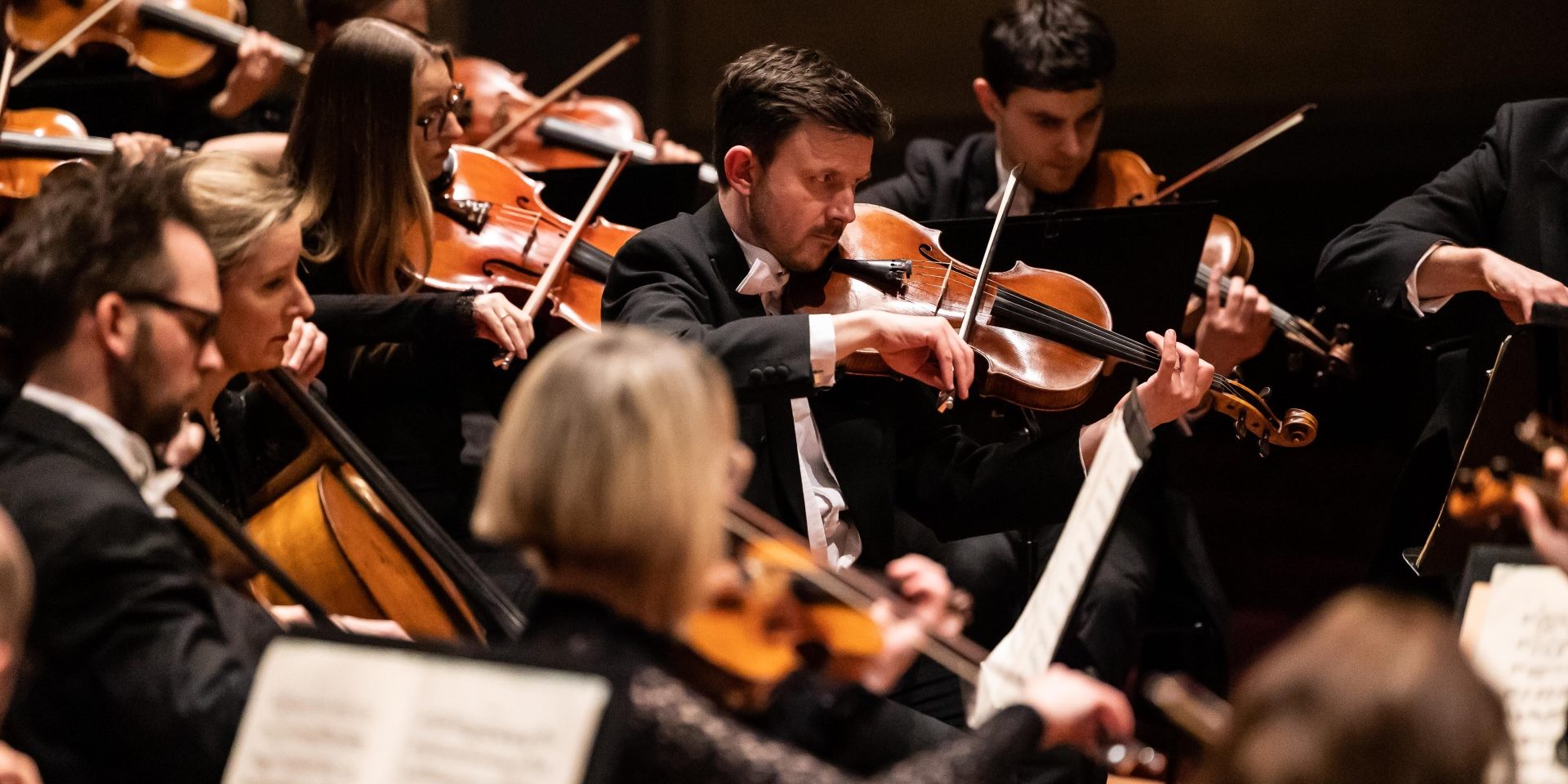 The Royal Scottish National Orchestra (RSNO) hits the road in January 2024, performing in Antwerp, Eindhoven, Munich, Mannheim, Ludwigsburg and Lucerne for a six-stop tour of the concert halls of northern Europe. The announcement comes as the Orchestra has recently returned from its 2023 Spring Tour and ahead of its Salzburg residency this October.
Led by RSNO Music Director Thomas Søndergård and soloist Ray Chen, the Orchestra will perform music by Tchaikovsky, Rimsky-Korsakov and Mussorgsky. The RSNO will also perform For Zoe by Scottish composer Sir James MacMillan which was commissioned by RSNO Board Member Kat Heathcote and Iain Macneil in memory of Zoe Kitson, former RSNO Principal Cor Anglais from 2006 until 2014.
Alistair Mackie, RSNO Chief Executive said: "It's great to be returning to cities that we've performed in over recent years as well as new venues across Europe. We are constantly working to build our international audiences, extending the Orchestra's reach as ambassadors for Scotland. We're extremely grateful to the Scottish Government for their support of the RSNO's touring schedule.
We're really looking forward to working with Ray Chen, a unique talent with a huge international online following. I'm certain that his partnership with Music Director Thomas Søndergård will produce some fantastic performances and I look forward to continuing to work with colleagues across Europe this winter."
Audiences in Scotland can hear the award-winning Taiwanese-Australian violinist Ray Chen perform in Aberdeen, Edinburgh and Glasgow in November 2023, before he embarks on the RSNO's Winter Tour.
The RSNO's touring schedule is supported by the Scottish Government's International Touring Fund. As one of Scotland's five National Performing Companies the RSNO works as a cultural ambassador representing Scotland across the world, building connections with audiences and artistic talent.
Full details: 
Winter 2024 European Tour dates:
Monday 15 January 2024 – Koningin Elisabethzaal, Flanders Congress & Concert Centre, Antwerp
James Macmillan: For Zoe
Tchaikovsky: Violin Concerto
Rimsky-Korsakov: Scheherazade, Op. 35
Ray Chen, Violin
Thomas Søndergård, Music Director
Tuesday 16 January 2024 – Muziekgebouw Frits Philips, Eindhoven
James Macmillan: For Zoe
Tchaikovsky: Violin Concerto
Mussorgsky: Pictures At An Exhibition (Orch. Ravel)
Ray Chen, Violin
Thomas Søndergård, Music Director
Wednesday 17 January 2024 – Herkulessaal, Munich
James Macmillan: Britannia
Tchaikovsky: Violin Concerto
Rimsky-Korsakov: Scheherazade, Op. 35
Ray Chen, Violin
Thomas Søndergård, Music Director
Thursday 18 January 2024 – Mannheimer Rosengarten, Mannheim
Tchaikovsky: Violin Concerto
Mussorgsky: Pictures At An Exhibition (Orch. Ravel)
Ray Chen, Violin
Thomas Søndergård, Music Director
Saturday 20 January 2024 – Theater im Forum am Schlosspark, Ludwigsburg
James Macmillan: Britannia
Tchaikovsky: Violin Concerto
Rimsky-Korsakov: Scheherazade, Op. 35
Ray Chen, Violin
Thomas Søndergård, Music Director
Sunday 21 January 2024 – Konzertsaal KKL Luzern  
James Macmillan: For Zoe
Tchaikovsky: Violin Concerto
Rimsky-Korsakov: Scheherazade, Op. 35
Ray Chen, Violin
Thomas Søndergård, Music Director