RSNO announces "…a thing with feathers" in collaboration with Scottish Refugee Council
Posted Wed 17 May 2023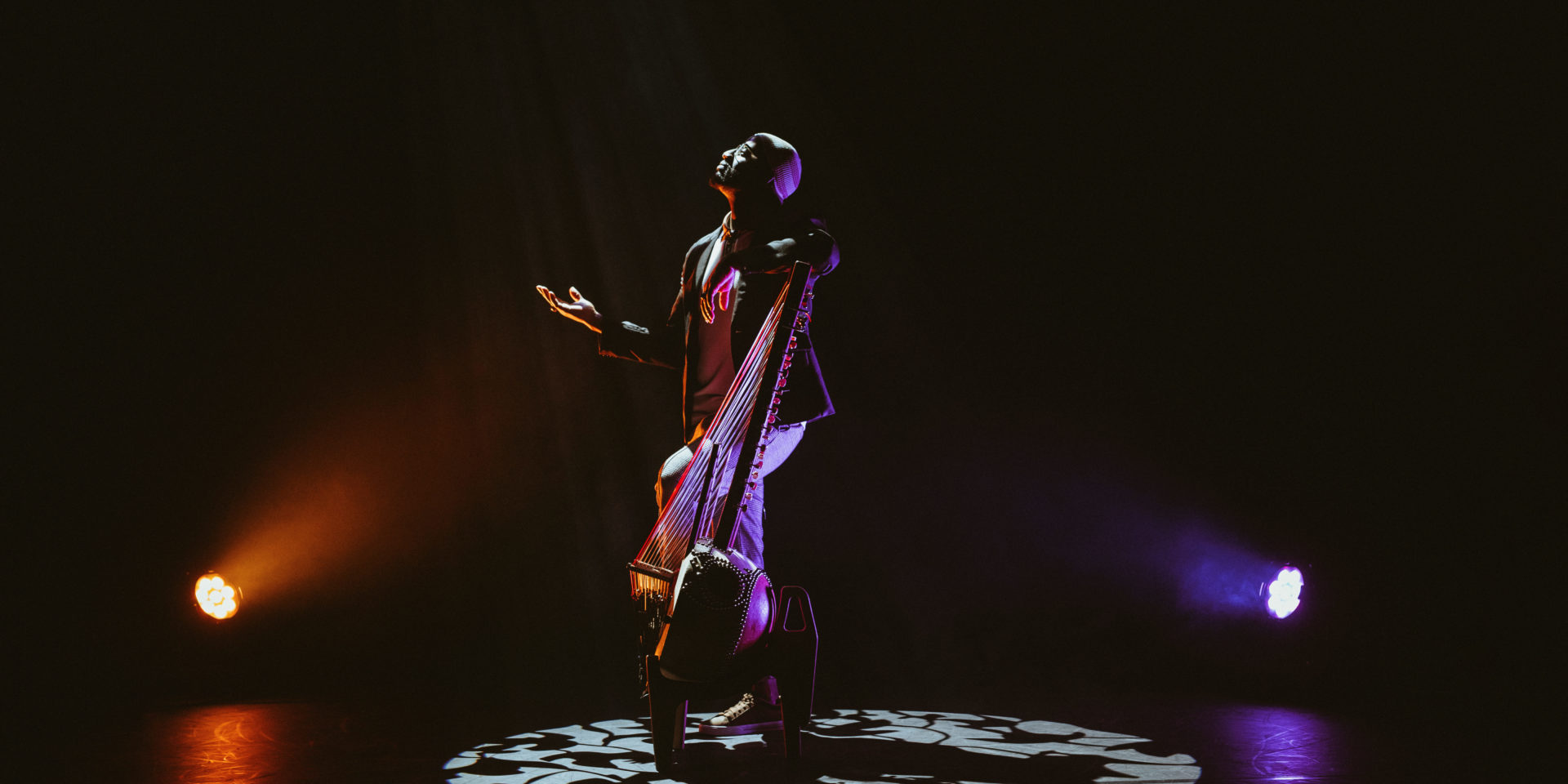 …a thing with feathers
A celebration of music and hope in collaboration with Scottish Refugee Council
The Royal Scottish National Orchestra (RSNO) announces an evening of music and discussion in collaboration with the Scottish Refugee Council and Maryhill Integration Network as part of Refugee Festival Scotland 2023. The Festival, which runs from 16-25 June, celebrates the huge contribution that people from refugee backgrounds make to life in Scotland.
…a thing with feathers is a free event which will be held on Thursday 22 June in Glasgow's SWG3. Referring to the poem by Emily Dickinson, Hope is the thing with feathers, the event will explore Refugee Festival Scotland's theme of hope.
The RSNO will be joined by award-winning Senegalese kora virtuoso Seckou Keita. Keita will perform tracks from his new album, African Rhapsodies, which gives the kora, a 22 stringed harp, place of honour in a symphonic orchestra. Each track charts its own story, cultivating a range of atmospheres, cinematic journeys and poetry; the perfect way to explore hope within the context of National Refugee Week.
In addition to the performance by Seckou there will be music from Maryhill's international women's Joyous Choir and a DJ set from Hiba. A panel discussion will be led by Alison Phipps, UNESCO Chair in Refugee Integration through Languages and the Arts at the University of Glasgow.
RSNO Director of Engagement Andy Stevenson said: "We're honoured to be hosting this event in collaboration with our partners the Scottish Refugee Council, SWG3 and Maryhill Integration Network. Our job is to provide access to music for all of Scotland's citizens. Working with organisations and individuals at the forefront of social discourse helps us to ensure that the arts transcend barriers faced by so many across the country. The event will celebrate music from all over the world, and I can't wait to join everyone there!"
The newly announced event follows the RSNO's celebration of refugee composers and artists held in Edinburgh's Pianodrome on Ukranian Independence Day last summer.
Tickets to …a thing with feathers are free and can be booked online at www.rsno.org.uk/liveevent/refugee-fest/
…a thing with feathers
A celebration of music and hope in collaboration with Scottish Refugee Council
Thursday 22 June 2023: 6.45pm
SWG3
Seckou Keita, Kora
Joyous Choir
Hiba
Royal Scottish National Orchestra
Tickets free from: www.rsno.org.uk/liveevent/refugee-fest/