RSNO announces changes to Digital Season November concerts
Posted Wed 14 October 2020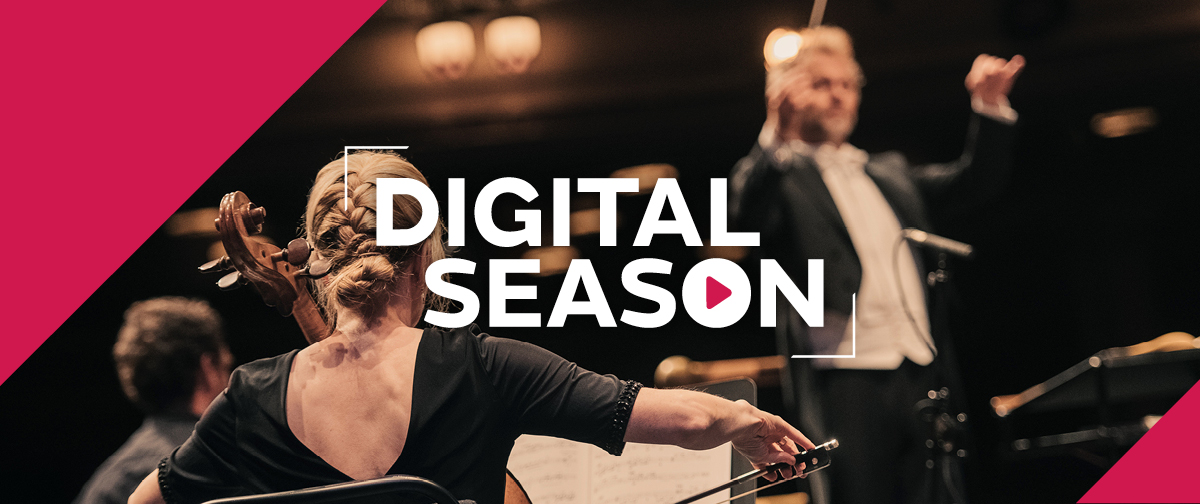 The Royal Scottish National Orchestra has announced changes for two upcoming Digital Season concerts due to new COVID-19 travel and quarantine restrictions affecting some artists.
Fri 6 Nov 2020
Carlos Miguel Prieto is replaced by Tabita Berglund who conducts Sibelius Symphony No7
Fri 20 Nov 2020
Soloist Jörg Widmann steps in to conduct full concert including Mendelssohn Symphony No5 (This concert is recommended by Classic FM)
Tabita Berglund, a rising star conductor from Norway, will join the RSNO for the 6 November concert, with a programme change to Sibelius' Symphony No7, replacing Ginastera's Variaciones Concertantes. Tabita replaces conductor Carlos Miguel Prieto who is unable to travel to Scotland. Boris Giltburg remains as guest pianist for Beethoven's Piano Concerto No3.
Soloist Jörg Widmann becomes the Orchestra's player-conductor on 20 November for a programme of Mozart's Clarinet Concerto K622, Widmann's own piece Fantasie for solo clarinet, and Mendelssohn's Symphony No5. Due to strict quarantine restrictions creating a scheduling conflict, Principal Guest Conductor Elim Chan is unable to join the RSNO this time.
Director of Concerts and Engagement, Bill Chandler, said: "2020 is giving a whole new meaning to 'the show must go on.' We are proud to deliver programmes that give audiences a rich and diverse evening of music whilst strictly following rules and guidance on travel and quarantine requirements.
"We are absolutely thrilled to have rising star Tabita Berglund join us to conduct a great programme including Sibelius Symphony No7, on 6 November. Tabita is making waves across Europe and we are pleased she will make her Scottish debut with us.
"Jörg Widmann joins us as a guest artist who can do it all – compose, play, and conduct an entire concert on 20 November. It is rare to have a visiting soloist step-in to save the day like this and our audiences who know the incredible talents of Jörg will really look forward to this showcase of a modern genius."