RSNO announces conductor changes for two concerts in its Autumn 2022 Season
Posted Wed 12 October 2022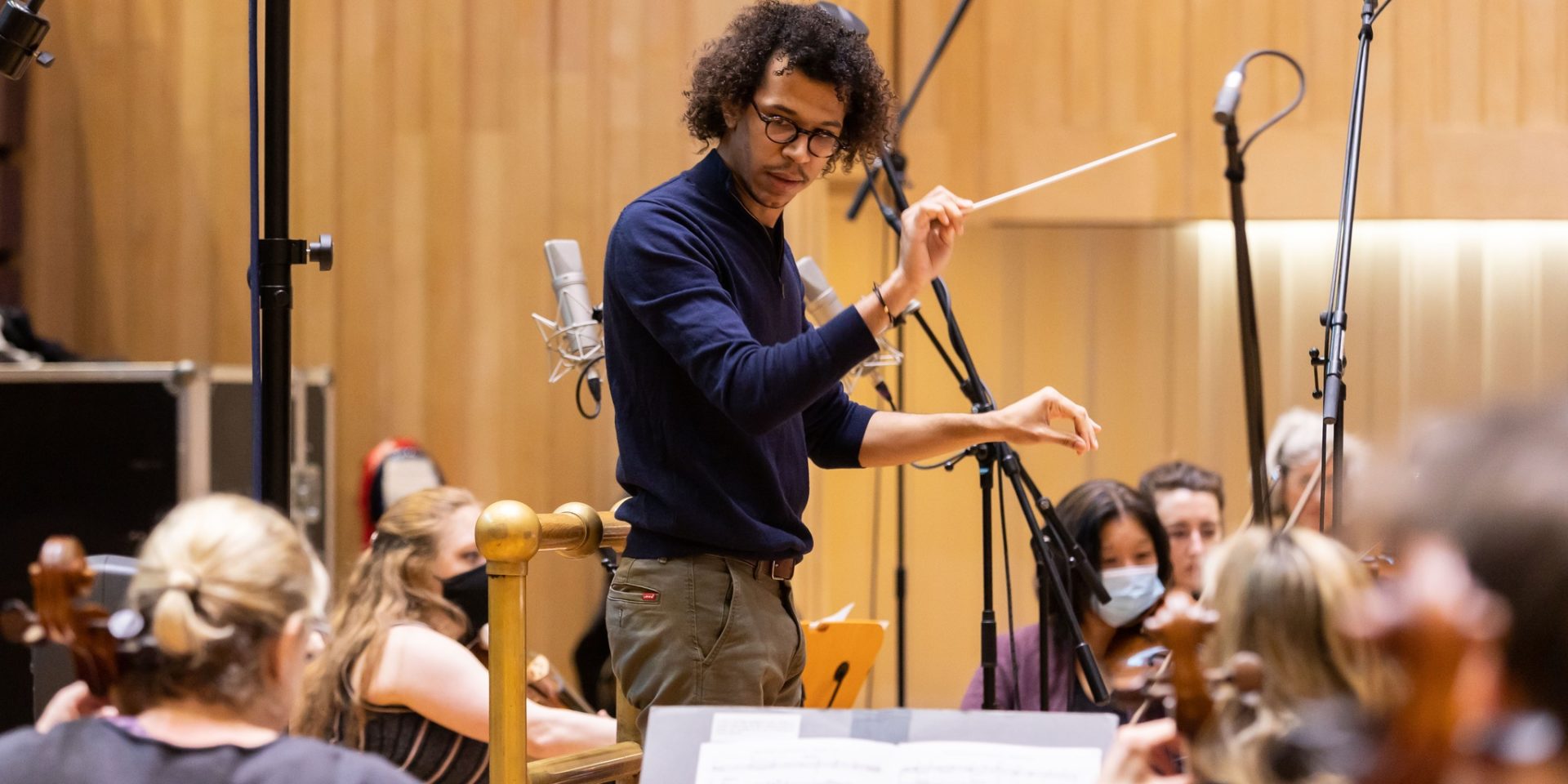 The Royal Scottish National Orchestra (RSNO) announces conductor changes for two concerts in its Autumn 2022 Season.
Rising star Patrick Hahn replaces RSNO Conductor Emeritus, Alexander Lazarev, who is unable to join the Orchestra due to current restrictions limiting travel from Russia. There will be no change to the concert programme which features Tchaikovsky's Fourth Symphony and Sir James MacMillan's Three Scottish Songs sung by acclaimed Scottish mezzo-soprano Karen Cargill, part of the RSNO's Scotch Snaps series.
Hahn holds a number of positions, currently General Music Director of Sinfonieorchester und Oper Wuppertal and Principal Guest Conductor of the Münchner Rundfunkorchester, Bayerischer Rundfunk and Borusan Istanbul Philharmonic Orchestra. The Orchestra looks forward to his debut conducting the RSNO.
Later in November, Jonathon Heyward replaces Edo de Waart, conducting Grieg's Piano Concerto and Beethoven's Seventh Symphony, due to a change in de Waart's conducting schedule. Heyward debuted with the RSNO this January, for a recording of Florence Price's Second Violin Concerto with soloist Rachel Barton Pine. The recording was released on the Cedille label in September, reaching number five on the Billboard Classical Album Chart. He is Music Director of the Nordwestdeutsche Philharmonie and Music Director Designate of the Baltimore Symphony Orchestra.
The RSNO is grateful to both conductors for stepping in and looks forward to performing with them next month. Tickets for the RSNO's 2022:23 Season are on sale now and available via the RSNO's website www.rsno.org.uk/whats-on
Tchaikovsky Four
Thursday 3 November 2022: 7.30pm, Caird Hall, Dundee
Friday 4 November 2022: 7.30pm, Usher Hall, Edinburgh
Saturday 5 November 2022: 7.30pm, Glasgow Royal Concert Hall
Khachaturian Three movements from Spartacus
James MacMillan Three Scottish Songs Scotch Snap
Tchaikovsky Symphony No4
Patrick Hahn Conductor
Karen Cargill Mezzo-soprano
Grieg Piano Concerto
Friday 18 November 2022: 7.30pm, Usher Hall, Edinburgh
Saturday 19 November 2022: 7.30pm, Glasgow Royal Concert Hall
James MacMillan Larghetto for Orchestra Scotch Snap
Grieg Piano Concerto
Beethoven Symphony No7
Jonathon Heyward Conductor
Joyce Yang Piano