RSNO appoints new Assistant Conductor Kellen Gray
Posted Thu 18 March 2021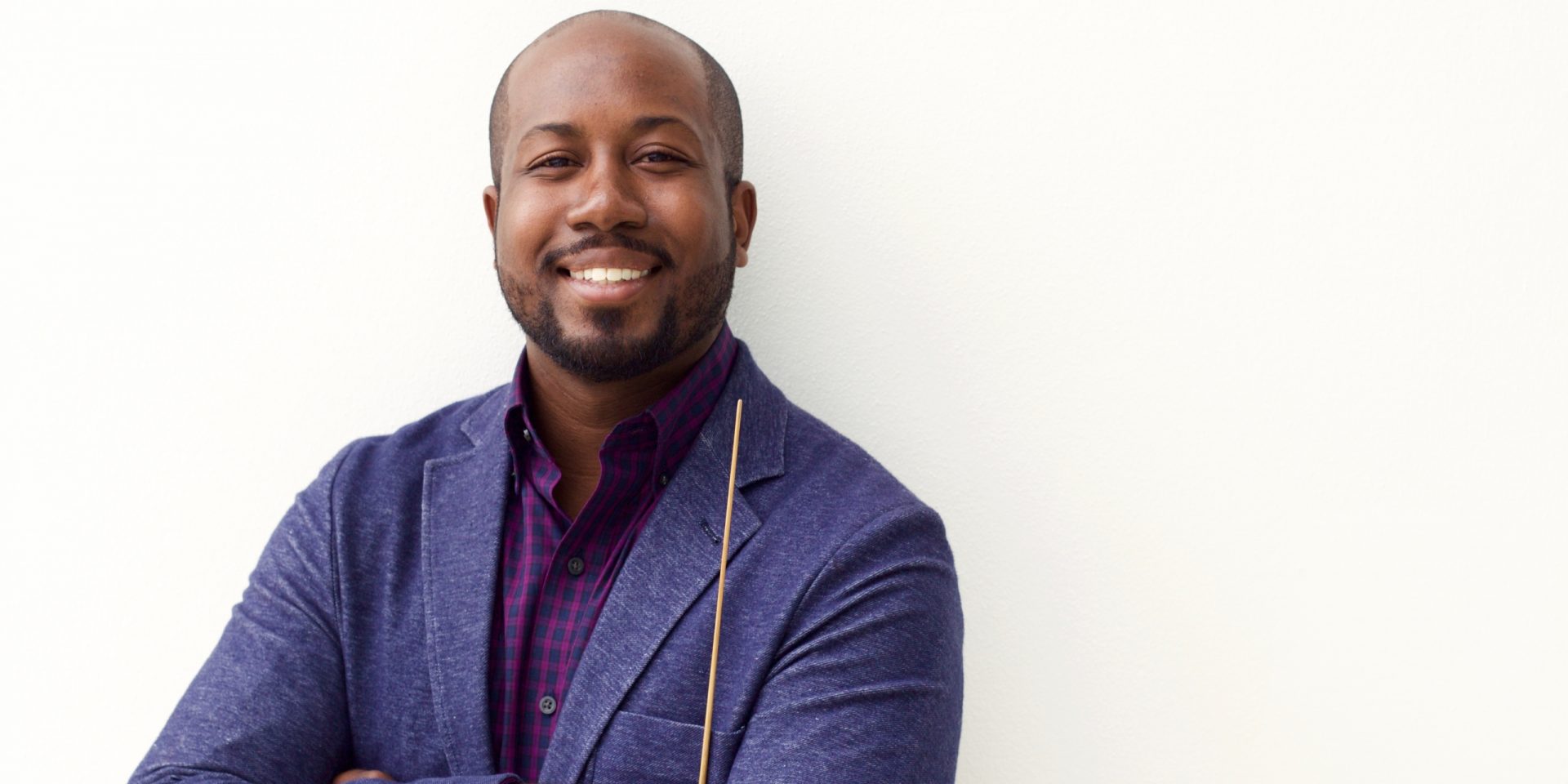 American conductor Kellen Gray has been appointed as the Royal Scottish National Orchestra's new Assistant Conductor, supported by the Solti Foundation. Following extensive short-listing from more than 200 applicants worldwide, five candidates were invited to the RSNO Centre in early December for a live audition, where the applicants were invited to conduct a mixture of repertoire.
Gray joins the RSNO after serving as Assistant Conductor of South Carolina's Charleston Symphony Orchestra and Music Director of the Charleston Symphony Youth Orchestra. He is also known for his work as a discussion panellist for issues affecting modern orchestral music, including his participation in a 2018 League of American Orchestras conference on the value of leadership pipelines in classical music based on diversity, inclusion, and equity.
Currently based in South Carolina, Gray joins the Orchestra as Assistant Conductor during unprecedented times for the RSNO as it launches its second Digital Season following a year without live concert hall performances. Kellen's role will be key to ensuring a strong return to live concerts and community engagement. He will conduct a variety of the RSNO's concerts and will play an active role in engaging audiences and communities throughout Scotland as part of the Orchestra's growing Learning and Engagement work.
In addition to many conducting opportunities, the RSNO's Assistant Conductor receives support and guidance from RSNO Music Director Thomas Søndergård, Principal Guest Conductor Elim Chan and player-mentors in the Orchestra. As Assistant Conductor, Kellen will also work with guest conductors and artists, and develop the multi-faceted leadership, organisational and public address skills required of modern conductors.
RSNO Music Director Thomas Søndergård: "It is my pleasure to welcome Kellen to the RSNO family. The standard of applicants this year was once again very high, and we were reminded of how competitive this position is by the international interest. Kellen impressed in his application, and audition, and we are looking forward to seeing him in action with the Orchestra soon. This is of course an unprecedented time in music, but we have many good things to look forward to including a return to live concerts, seeing our audiences across Scotland, and of course a return to international touring to showcase Scottish talent."
New RSNO Assistant Conductor Kellen Gray said: "I'm incredibly excited to become a part of the Royal Scottish National Orchestra family and have an opportunity to continue developing within an organization of this calibre. It is an honour and a privilege to work with Maestros Thomas Søndergård, Elim Chan, and the musicians of the RSNO over the next two years. This has been a challenging year for arts communities, so I'm grateful to have the opportunity to grow, to serve this organization, and to be a part of its impact."
The RSNO Assistant Conductorship is a two-year post and benefits from the support of the Solti Foundation. The scheme is a rare opportunity for conductors who are keen to develop their talent and experience. Previous post-holders have found that their time with a major symphony orchestra significantly improved their career prospects, with many going on to notable appointments with professional orchestras.
Gabrielle Solti, Trustee of the Solti Foundation, said: "We are proud to continue to support the Royal Scottish National Orchestra Assistant Conductorship, and congratulate Kellen Gray on his appointment. Becoming a conductor is a challenging career path and, with the unprecedented hurdles of the past year, it is now more important to us than ever to support orchestral music and the next generation of young artists. We look forward to following Kellen's work and progress with the RSNO over the next two years."