RSNO bid farewell to Principal Guest Conductor Elim Chan
Posted Fri 10 March 2023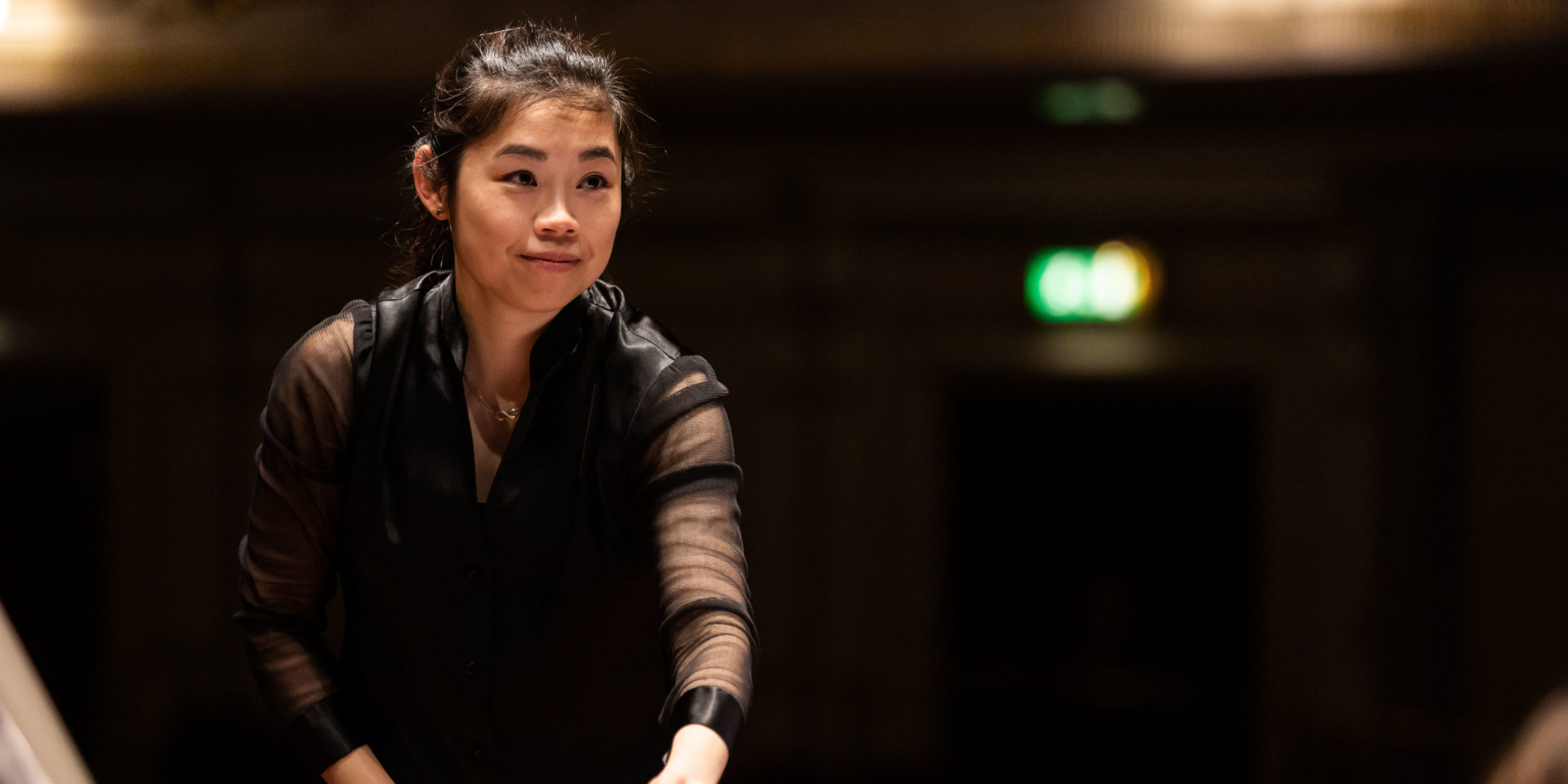 Next week's performances of Tchaikovsky's Fifth Symphony in Aberdeen, Edinburgh and Glasgow will mark the end of Elim Chan's five-year tenure as Principal Guest Conductor of the Royal Scottish National Orchestra.
Chan was appointed in 2018, succeeding current Music Director Thomas Søndergård in the role. Making an immediate impression, Chan's first appearance with the RSNO was in 2017, and she was quickly invited back to Scotland, standing in for Neeme Järvi less than two weeks later. Forming a fantastic working relationship with the RSNO, Chan has since made regular appearances throughout the Orchestra's Season programmes, with a number of stand out performances at the Edinburgh International Festival. Chan's recording of Chopin's Piano Concertos with Benjamin Grosvenor and the RSNO won the Gramophone Concerto Award in 2020.
Alistair Mackie, Chief Executive of the RSNO, said: "On behalf of the RSNO I want to pass on my thanks to Elim for five years of fantastic work as Principal Guest Conductor. It's always a joy to be joined by Elim and we've been lucky to work on many exciting projects and concerts over the years. She brings a spark to orchestral life, and I have particularly fond memories of her joining us twice during our Digital Season in 2021. When conducting Lutosławski's Concerto for Orchestra Elim faced a vast and socially distanced Orchestra and brought the complex piece to life with an effortless energy that lifted all of our spirits in the most challenging of times.
I hope that audiences next week will join us in thanking Elim for her brilliant work. We look forward to seeing her again in Scotland and wish her all the best in the future."
Tickets for the RSNO and Elim Chan's performance of Tchaikovsky's Fifth Symphony are on sale now, available at www.rsno.org.uk/liveevent/tchaikovsky-five/