RSNO Presents free Family Concert Tara the Tugboat
Posted Wed 21 October 2020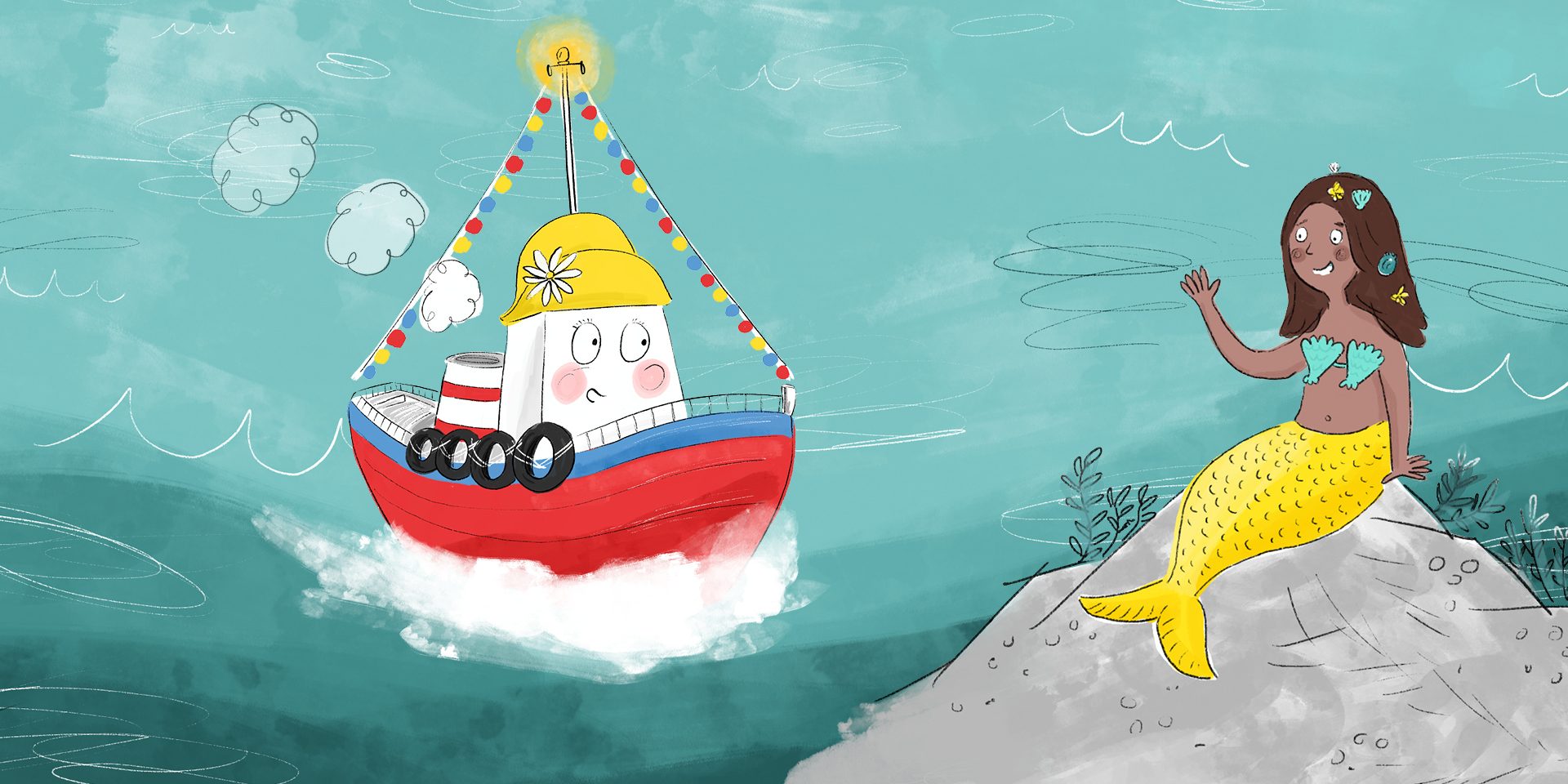 The Royal Scottish National Orchestra has produced a brand-new concert film, Tara the Tugboat, for young children and families to enjoy at home for free from Thursday 22 October.
The RSNO invite you to join Tara as she sails the sea encountering pirates, mermaids, and more in a singalong accessible show for the whole family. The concert film will be available on the RSNO YouTube and Facebook pages this Thursday from 10:30am.
Developed to celebrate Scotland's Year of Coasts and Waters 2020, Tara the Tugboat films have been made to include British Sign Language (BSL), Makaton Songs, and full subtitles. The film is an accessible adventure for kids to enjoy across the country as mid-term holidays come to an end, or nurseries and schools return after the short break.
As well as being freely available to households, activity packs will be sent to nurseries across Scotland, made with help from Starcatchers, Scotland's National Arts and Early Years organisation. The packs will provide fun ways to follow along with Tara and engage little ones in fun and musical learning.
Head of Concerts and Engagement at the RSNO, Bill Chandler, said: "This is a brand-new completely original concert film that we have put together especially for young children and families across the country. We are so proud of how well children are coping with all the changes to their routines and lives this year, and although we are disappointed not to be able to bring our nursery concerts to live audiences, we are excited to have Tara the Tugboat sailing directly into homes to cheer everyone up.
"Accessibility is really important to the RSNO, especially when it comes to our musical learning activities, so we have made efforts to include BSL, Makaton Songs, and subtitles in our lovely films. Please tune in, enjoy this completely free concert, and share the link to it with children and families that you know."
Watch Tara the Tugboat from 10:30am 22 October 2020 on RSNO YouTube and Facebook.
The RSNO gratefully acknowledges support from: Alexander Moncur Charitable Trust; Balgay Children's Society; Castansa Trust; Educational Institute of Scotland; Glasgow Educational and Marshall Trust; Hugh Fraser Foundation; KPE4 Charitable Trust; Marchus Trust; Murdoch Forrest Charitable Trust; New Park Educational Trust; Northwood Charitable Trust; R J Larg Charitable Trust; Robertson Trust; Stevenston Charitable Trust; Tillyloss Trust; Walter Scott Giving Group; Witherby Publishing Group Charitable Trust; and Individual donors across Scotland.