RSNO PRINCIPAL TIMPANI PAUL PHILBERT AWARDED MBE IN QUEEN'S BIRTHDAY HONOURS LIST
Posted Fri 9 October 2020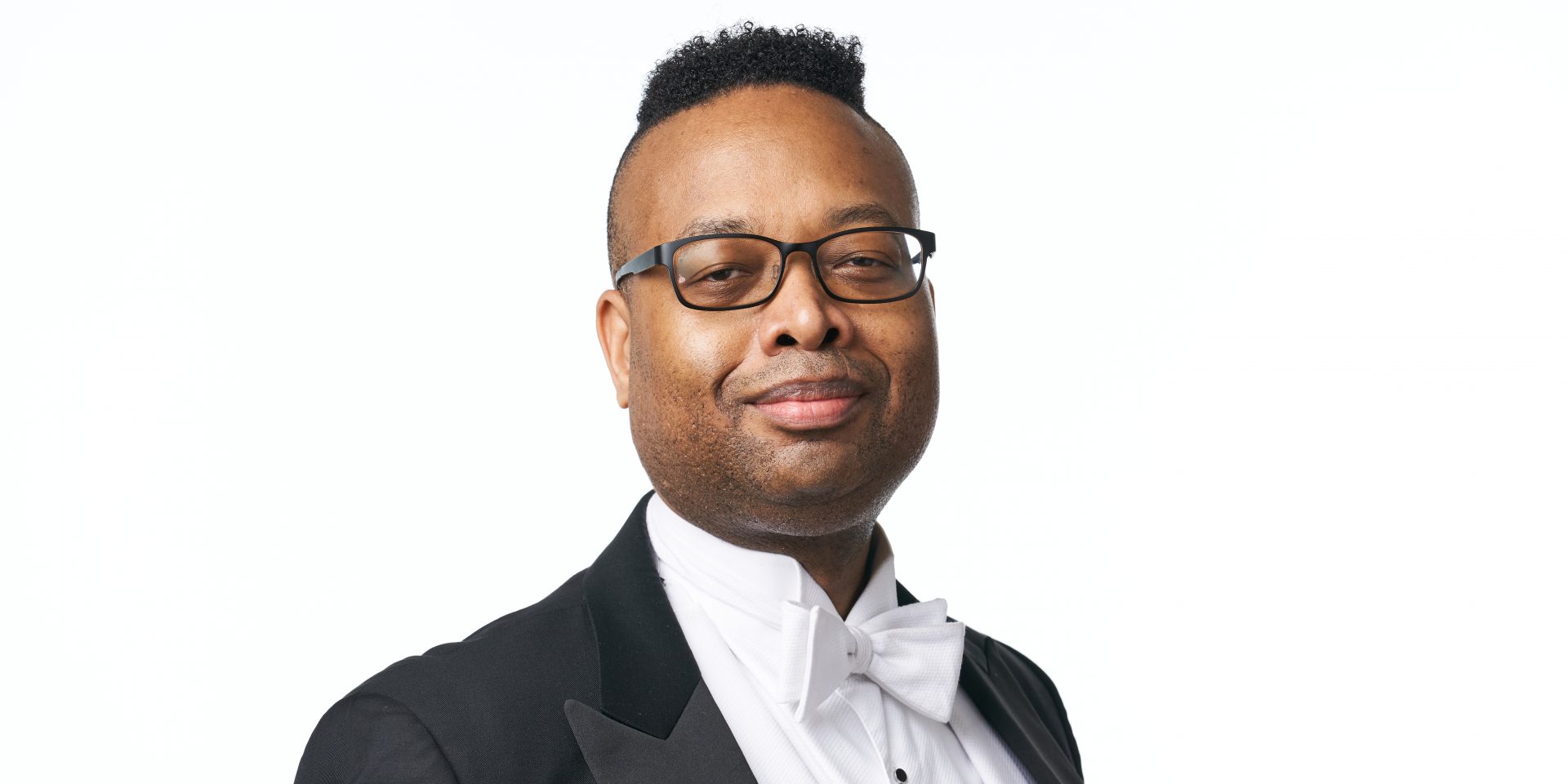 The Royal Scottish National Orchestra is proud to announce Paul Philbert, Principal Timpani of the RSNO, has been awarded a MBE (Member of the Order of the British Empire) in the 2020 Queen's Birthday Honours List, for his services to music.
Paul joined the RSNO in spring 2018 as Principal Timpani, his latest professional appointment in a varied and international career. He has been a member of the Chineke! Orchestra since 2015 and regularly performs with the group. Paul studied at Trinity College of Music, London and from there launched his professional career as a musician.
The Timpani player has a dedicated interest in inclusive music education, and earlier this week was announced as a new board member for Sistema Scotland, a charity committed to supporting children and young people in areas of multiple deprivation through their 'Big Noise' orchestras.
Paul Philbert, Principal Timpani at the RSNO, said: "It is a tremendous honour and privilege to be awarded an MBE. I am deeply moved and truly humbled to receive this accolade. Whilst I was born and raised in London and now call Glasgow my home, I have been extremely blessed that music has given me the opportunity to travel the world and to have had some extraordinary experiences working with great artists. Notwithstanding this, in many ways I feel that my voyage of discovery with this great art form is still in its infancy, and I am cognisant that there remains much to be done.
"Music has given me the opportunity to work in a profession that I love, but the power of music extends far beyond the individual. Music can transform communities, countries, and most importantly, help children to recognise their full potential, and thus flourish in life. Our art form is exquisite, but we still have some way to go before all children will be able to see themselves reflected within professional orchestras. I hope sincerely that soon, all young people can see the world of classical music as a place where they can belong, and know that they can be assured that it is their talent and hard work that matters above all else."
Chief Executive of the RSNO, Alistair Mackie, said: "The Royal Scottish National Orchestra is incredibly proud of Paul Philbert for all of his achievements and particularly this well-deserved MBE. Paul is a talented, dynamic and inspiring musician. We are fortunate to not only have him in our player group, but also as a recently elected Player Director on our Board.
"It is wonderful that Paul's dedication to music and his passion for inclusive education are recognised at the highest level. It is vital that we all do our bit to give back and encourage the next generation.  I cannot imagine a more inspiring role model for young orchestral musicians than Paul."
Founder, Artistic & Executive Director of the Chineke! Orchestra Chi-chi Nwanoku OBE said: "This is a seminal moment for one of the founding members of the Chineke! Orchestra to receive such highly deserved recognition for his Services to Music. An outstanding ambassador for us, Paul's exceptional musicianship and peerless standards are an inspiration and shining beacon to all who work with him. This award will be a symbol of hope and possibility for other members of the Chineke! Orchestra and the Chineke! Junior Orchestra to aspire towards. To say I am proud is an understatement."
The full list of honours is available here.