RSNO staff and musicians pick their 2023:24 highlights!
Posted Tue 23 May 2023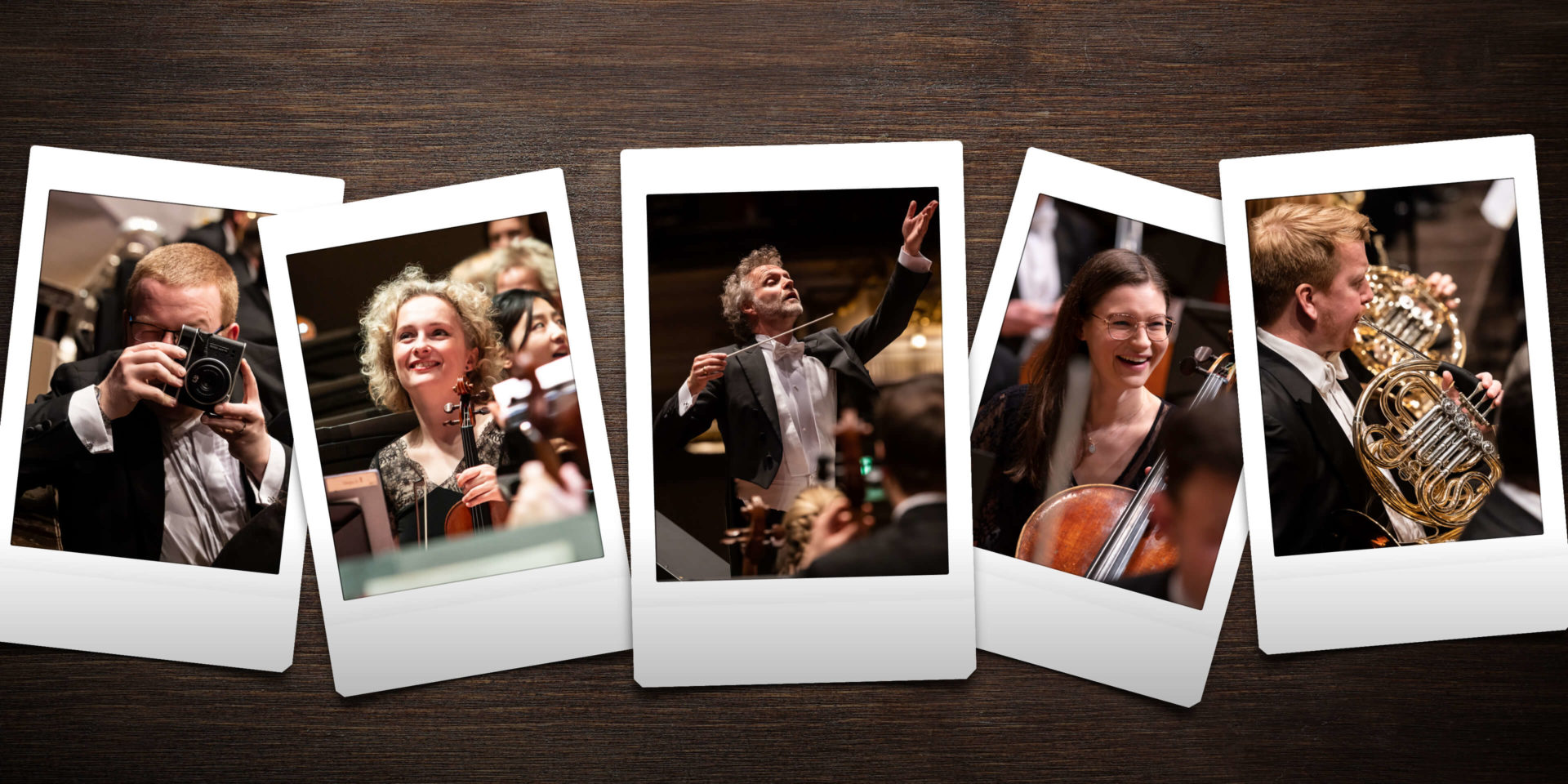 The RSNO's 2023:24 Season is now on sale! Featuring a range of Classical, RSNO at the Movies, Pops, Family and Chamber concerts there is something to suit everyone.
If 4+ concerts catch your eye, there is still time to make the most of our multibuy offer and savings of up to 35%. Find out how to book the multibuy offer here.
To help you navigate the array of upcoming concerts, we've asked some of our staff and musicians for their picks of the new Season. Happy browsing!
Henry Clay, Principal Cor Anglais – Next Season, I'm really looking forward to the week in October featuring Sibelius One, Florence Price's Violin Concerto with Rachel Barton Pine and Aaron Copland's Appalachian Spring, which is one of my favourite pieces of all time.
Rosie Clark, External Relations Administrator – I'm looking forward to hearing the Orchestra perform Ken Bruce's Chart Hits in the 2023:24 Season – a brilliant presenter to accompany music everyone knows and loves. I'm expecting it to be a fun one for audiences, staff and musicians alike!
Emma Hunter, Deputy Orchestra Manager – Is there a better way to welcome our new Principal Cello, Pei-Jee, than seeing him step into the concerto seat? Shostakovich might be my favourite composer and I think his writing really lends itself to the darker colours on the cello so really looking forward hearing this.
And who doesn't love Scheherazade? It shows off all the best of individual musicians in the RSNO and their gorgeous sound when they come together on mass – if I'm not biased to say.
The side-by-side with Big Noise Govanhill was one of my favourite things about the 2022:23 Season, so it's the icing on the cake for this concert to have them back again.
Gunda Baranauskaitė, Cello – For me, the concert I am most looking forward to is definitely West Side Story. I love listening to jazz music and can't wait to collaborate with the Scottish National Jazz Orchestra on this jazzy and bluesy programme.
Richard Payne, Librarian – The programme for Saint-Saens' Piano Concerto No5 with Lutosławski's Third Symphony is my favourite. I saw the man himself conduct this in London in 1986 when Lutosławski was awarded his Royal Philharmonic Society Gold Medal. Looking forward to hearing it again!
Sam Stone, Information Services Manager – The RSNO knows how to play The Planets having made two of the finest recordings of Holst's masterpiece. The original, conducted by Sir Alexander Gibson, is the benchmark and I can't wait to see what John Wilson will bring to the suite.
Patrick Curlett, Associate Principal Violin – Of the new Season, my highlight has to be Berlioz Grande Messe. With 10 timpanists and over 400 performers on the stage, you'll feel the Earth shake!