RSNO statement on Glasgow Life investment
Posted Wed 24 August 2022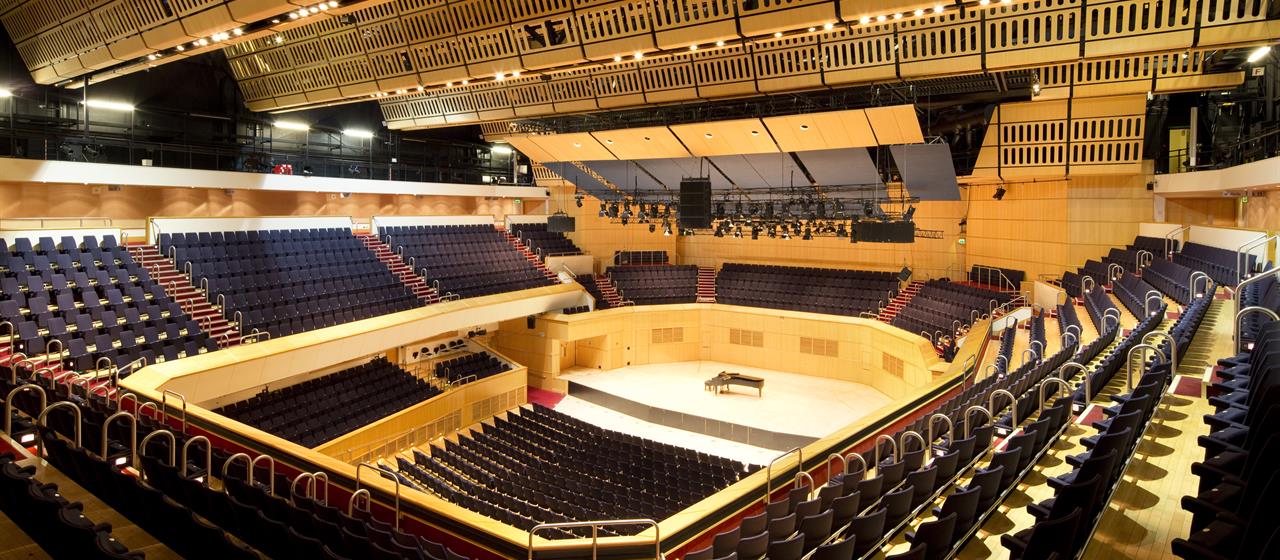 Glasgow Life have announced over £2 million investment in refurbishments to the Glasgow Royal Concert Hall, the RSNO's home in Glasgow.
The RSNO welcomes the news of Glasgow City Council's capital fund investment which will greatly benefit concert goers. All of the seats in the Main Auditorium will be replaced and there will be electrical upgrades to the stage lifts. In addition to greater comfort for audiences, the upgrades will also allow for important accessibility improvements.
The work is scheduled to start from Monday 6 February 2023 and will run for eight weeks, finishing on Friday 31 March 2023. To allow the works to be completed, the Main Auditorium will be closed during this time affecting six RSNO concerts (detailed below).
The RSNO is working closely with its colleagues at Glasgow Life to secure alternative arrangements for these performances. Affected customers will be contacted directly with more information by the start of the concert Season.
RSNO Chief Executive Alistair Mackie said: "We are grateful to Glasgow City Council for this investment which is excellent news for the whole city. The Concert Hall is the RSNO's home in Glasgow, right in the heart of the city centre and we love performing there regularly during the concert season.
We are excited to see how these developments will improve the concert experience for our loyal supporters and will also help to bring new audiences into the concert hall for the first time. Improving accessibility is a priority for the RSNO and we're really looking forward to seeing the impact that these updates have on our concert goers."
The following RSNO concerts will be affected by the Main Auditorium closure:
Video Games in Concert – Sat 25 Feb 2023
Pictures at an Exhibition – Sat 4 Mar 2023
Rachmaninov's Symphonic Dances – Sat 11 Mar 2023
Tchaikovsky Five – Sat 18 Mar 2023
John Williams at the Oscars – Sat 25 Mar 2023
A Festival of Brahms – Sat 1 Apr 2023