RSNO welcome James Mayhew to Pictures at an Exhibition performance
Posted Mon 13 February 2023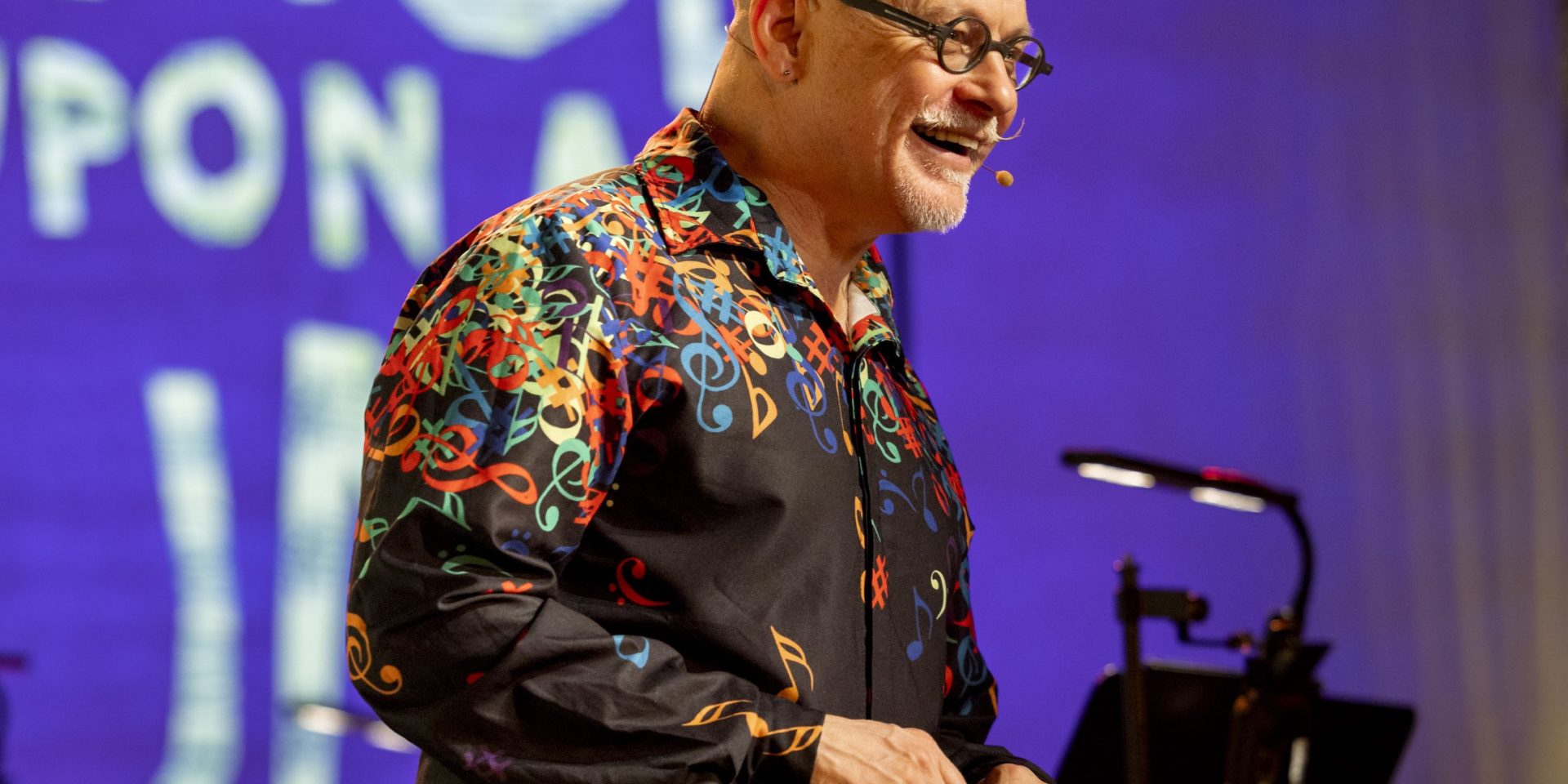 The Royal Scottish National Orchestra (RSNO) is delighted to announce that award-winning illustrator and author James Mayhew will be painting live onstage during next month's performances of Mussorgsky's Pictures at an Exhibition. Projected onto a big screen, Mayhew's artwork will bring the classic piece, which was originally inspired by a visit to an art exhibition, to life in this multi-media experience.
"It's quite the tonic to watch Mayhew match colours, shapes and images to the orchestra's own sweet patterns." Sunday Times
The collaboration is the latest in a series of RSNO projects working with Mayhew, including last year's festive concert, Gaspard's Christmas and the current National Schools Concert Programme, Once Upon a Tune.
The Orchestra will also be joined by saxophonist Jess Gillam and conductor Gemma New for a programme that includes Gershwin's An American in Paris and Glazunov's Concerto for Alto Saxophone and Strings alongside Mussorgsky's masterpiece.
Concert details: Pictures at an Exhibition
Friday 3 March 2023: 7.30pm, Usher Hall Edinburgh
Sunday 5 March: 7.30pm, City Halls, Glasgow
Ligeti Two Preludes and Intermezzo from Le Grand Macabre
Gershwin An American in Paris
Glazunov Concerto for Alto Saxophone & Strings
Milhaud Scaramouche
Mussorgsky orch Ravel Pictures at an Exhibition
Gemma New Conductor
Jess Gillam Saxophone