The faces behind the Enigma…
Posted Fri 7 November 2014
An archive blog from 2014 written by Cat McQuiggan.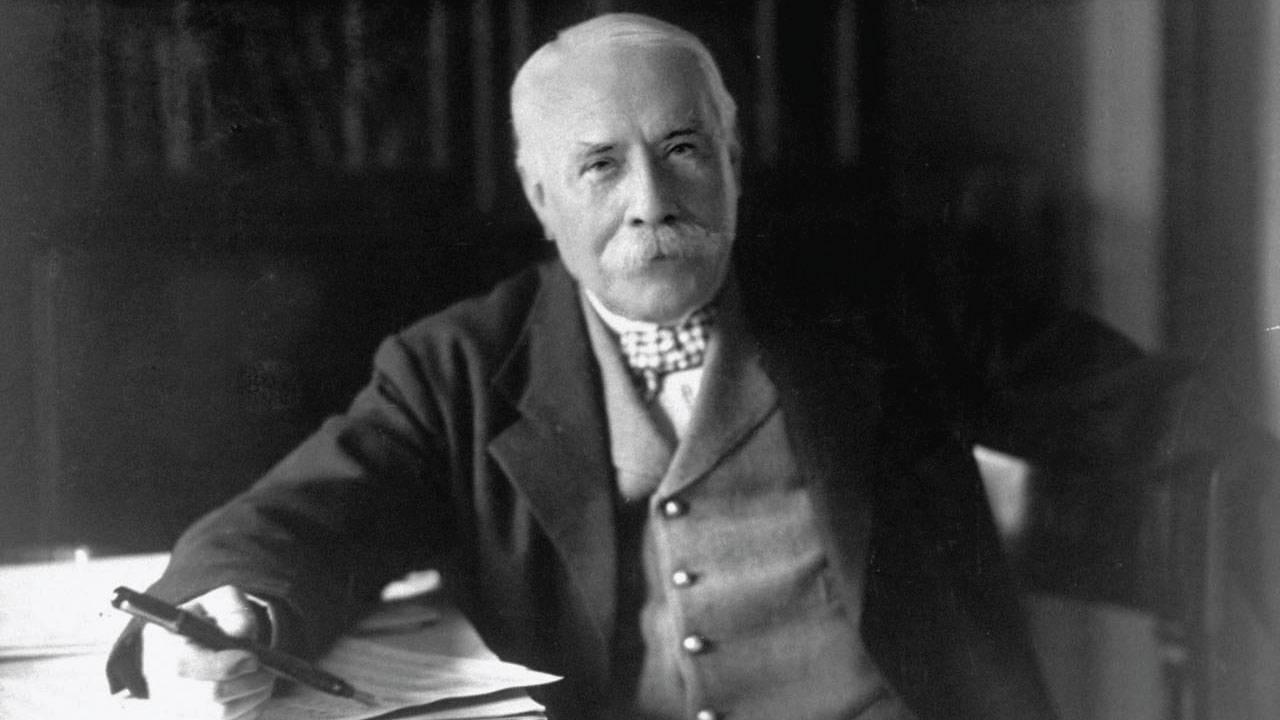 Elgar's Enigma Variations are well known for being dedicated to, as he put it, "my friends pictured within". Each characterful variation is packed full of personality, and whilst the music can give a vivid portrayal of a person's nature, I've often found myself wondering what Elgar's friends actually looked like. Well, wonder no more! Thanks to our wonderful friends at The Elgar Birthplace Museum, we now know have pictures of each of them, in all their Victorian glory.
Variation I (L'istesso tempo) C.A.E.
C. Alice Elgar – Elgar's wife.
Variation II (Allegro) H.D.S-P.
Hew David Steuart-Powell – a well-known amateur pianist and a great player of chamber music.
Variation III (Allegretto) R.B.T.
Richard Baxter Townshend, Oxford don and author of the "Tenderfoot" series of books.
Variation IV (Allegro di molto) W.M.B.
William Meath Baker, squire of Hasfield, Gloucestershire.
Variation V (Moderato) R.P.A.
Richard Penrose Arnold, the son of the poet Matthew Arnold, and himself an amateur pianist.
Variation VI (Andantino) Ysobel
Isabel Fitton, a viola pupil of Elgar's.
Variation VII (Presto) Troyte
Arthur Troyte Griffith, an architect and an "incompetent pianist"!
Variation VIII (Allegretto) W.N.
Winifred Norbury, a easy-going friend of Elgar's.
Variation IX (Adagio) Nimrod
Augustus J. Jaeger – Elgar's close friend and music editor for his publisher, Novello & Co.
Variation X (Intermezzo: Allegretto) Dorabella
Dora Penny, a friend whose stutter is depicted by the woodwinds.
Variation XI (Allegro di molto) G.R.S.
George Robertson Sinclair, the energetic organist of Hereford Cathedral, with his bulldog, Dan (a well-known character) whose falling down a riverbank inspired this variation.
Variation XII (Andante) B.G.N.
Basil G. Nevinson, a well known cellist. In later years, Nevinson would become the inspiration for Elgar's Cello Concerto.
Variation XIII (Romanza: Moderato)  * * * 
Lady Mary Lygon, eldest daughter of the late 6th Earl Beauchamp, a personal friend of Alice and Edward Elgar's. She also promoted the Madresfield Music Festivals and was a keen supporter of Elgar's music.
Variation XIV (Finale: Allegro Presto) E.D.U.
Edward Elgar!
So there we have it, a face to put to the name… or should that be a face to put to the variation!