The Forever Bells
Posted Mon 22 August 2022
The RSNO's performance of Mahler's Third Symphony at this year's Edinburgh International Festival will feature a very special guest…The Royal Liverpool Philharmonic Orchestra's church bells!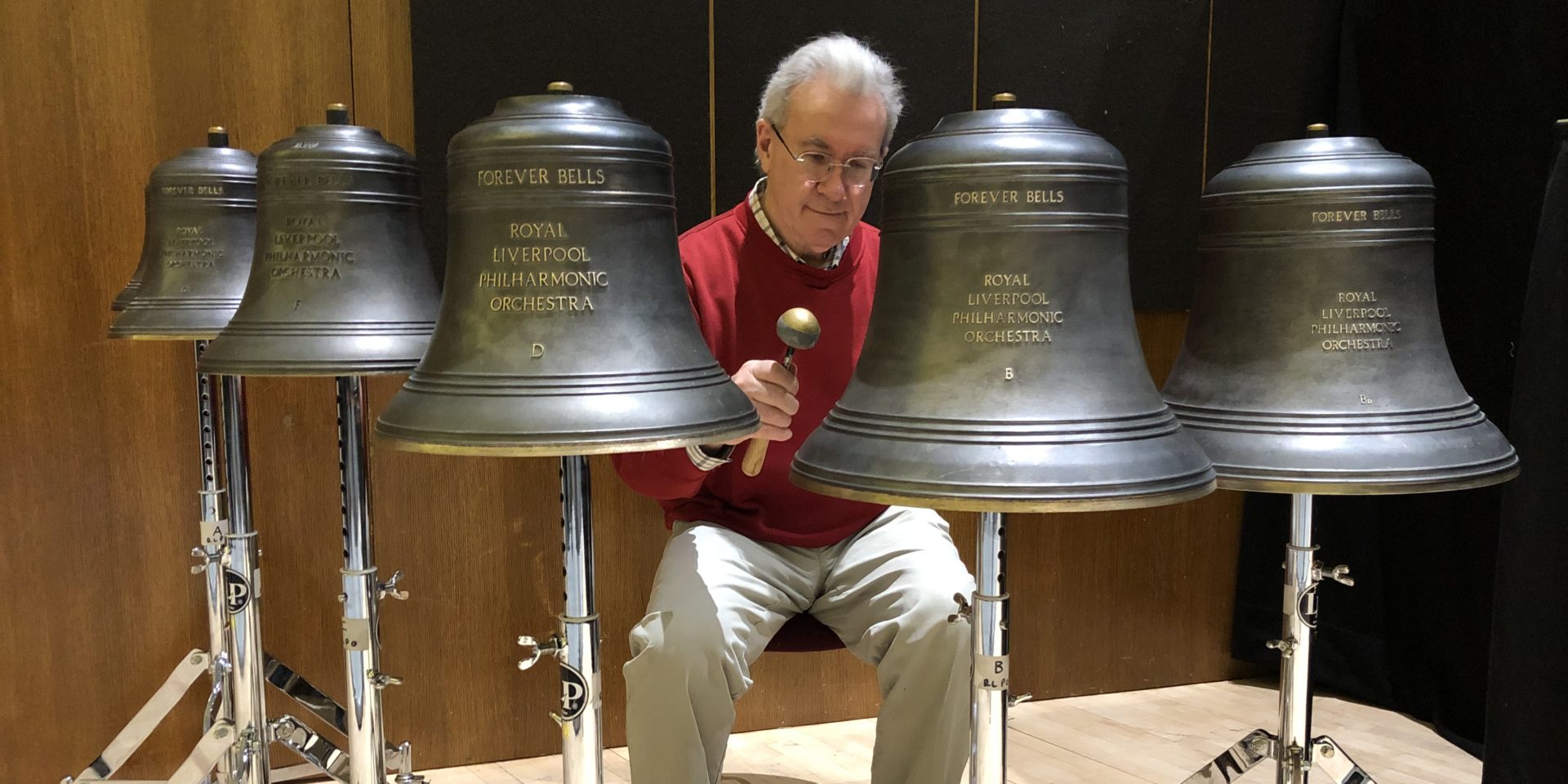 Mahler wrote his Third Symphony with the intention that the fifth movement, entitled What The Morning Bell Tells Me, should feature real church bells. However, orchestras across the world have long been searching for different bell effects to emulate the sound, as the cost and weight of using real bells makes it almost impossible to play the symphony as originally written. But nothing can quite compare to that distinctive sound, so we are delighted that during our Edinburgh International Festival (EIF) performance you will hear real church bells accompanied by the wonderful voices of the RSNO's Youth Chorus.
The RSNO will be the second orchestra in the UK to perform the work using real church bells and will be the first to do so in Scotland. The RSNO and EIF are very grateful to their friends at the RLPO for loaning the bells and to RLPO Principal Percussionist Graham Johns, who will be performing with the RSNO for this special Festival concert. See a short clip of Graham and the bells below.
The RLPO acquired their first church bell in 1993 and, led by Graham Johns, launched the Forever Bells project in 2016. They now have a full set of bells and continue to fulfil the intentions of the great composers, including performances of works by Berlioz, Mussorgsky, Shostakovich and Britten featuring the church bells.
Conducted by Music Director Thomas Søndergård, the RSNO will perform Mahler's Third Symphony on Tuesday 23 August 2022 at the Usher Hall, Edinburgh, alongside members of the Edinburgh Festival Chorus, RSNO Youth Chorus and mezzo soprano Linda Watson. Tickets for the concert are available here.