The RSNO announces its first-ever combined Live and Digital Season
Posted Wed 18 August 2021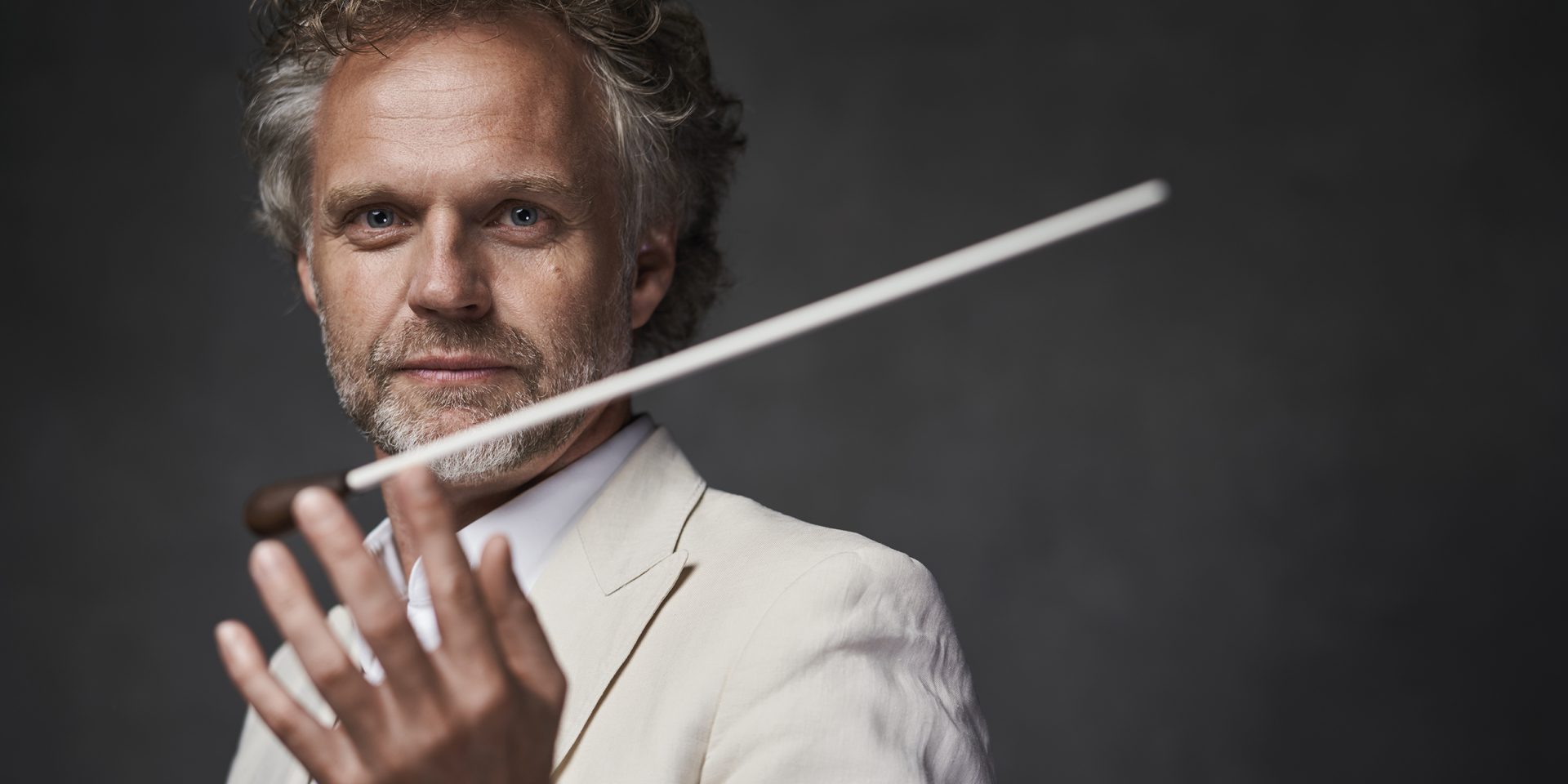 The Royal Scottish National Orchestra (RSNO) announces its combined Live and Digital Autumn 2021 Season, returning to Scottish concert halls and launching new digital live streams of performances.
Season Highlights
The RSNO welcomes audiences back to live performance with six subscription and eight other programmes

Book all six LIVE subscription concerts and save 35%
All ticket purchases to include a complementary digital programme
Six Season concerts will be socially distanced for the comfort of concert attendees

For the first time, all six RSNO subscription concerts will be live-streamed from the Glasgow Royal Concert Hall on Saturday nights
Live concert recordings will be available to watch on demand on the RSNO's new website until 31 January 2022
Music Director Thomas Søndergård returns with trio of concerts including the Season Opener featuring Stravinsky's The Firebird; Dvořák Nine; and Sibelius Two
Dvořák's New World Symphony and the world premiere of Detlev Glanert's Second Violin Concerto with Midori to coincide with Glasgow hosting the COP26 United Nations Climate Change Conference
Renowned violinist Patricia Kopatchinskaja leads Dies Irae: A Response to Climate Change
The RSNO Chorus is reunited with Chorus Director Gregory Batsleer for The Creation and later perform Handel's Messiah conducted by Christian Curnyn
The return of The Snowman: Comedian Hugh Dennis to present RSNO Christmas Concert
The RSNO returns to Scotland's Concert Halls
The RSNO returns to concert halls with a strong programme welcoming new talent and established stars. After a series of test events and pop-up outdoor performances, the RSNO will return to the stage this Autumn with performances in Glasgow, Edinburgh, Dundee, Perth and Aberdeen.
Audiences can expect colourful music to mark the return of the RSNO, embracing works from across the classical world with ballet, literature and poetry coming together as inspiration. Exploring themes of nature, climate change and powerful optimism for the future, the Orchestra welcomes some of the brightest lights in classical music.
The RSNO Chorus is also reunited under acclaimed Chorus Director Gregory Batsleer for its first performance in over 19 months. Restrictions over the last year have been particularly limiting for choral groups and singers and this year's performance of Haydn's Creation will mark a great step forward for all.
The Orchestra's return to live performance is conducted with a commitment to the health and safety of audiences, musicians and staff. The RSNO is working closely with its venue partners and following current Government advice to make all events as safe and enjoyable as possible. The decision to socially distance Season concerts was made to ensure that audiences can return to live events with confidence, in an environment that feels safe and flexible in ever-changing circumstances. Coupled with the opportunity to watch live concerts broadcast directly from Glasgow Royal Concert Hall, the Season provides a chance for everyone to return to live performance in a manner that suits them best.
All Subscription Concerts Live Streamed and On Demand
The RSNO launches a new website which will be home to Live Streams and Video on Demand Season
Live-concert Subscribers receive a discount on digital tickets
The positive reception to the RSNO's two Digital Seasons launched during lockdown proved that digital offerings provided an opportunity to reach wider audiences in remote areas of Scotland and internationally. Not only will the 2021 Autumn Digital Season continue to extend the Orchestra's reach, it will also ensure that existing friends of the RSNO never have to miss a subscription concert. The creation of a loyal and ever-growing digital audience is a positive legacy from the pandemic, encouraging wider audiences to enjoy the regular Season of concerts and now allowing live attendees to relive and share their most enjoyed moments.
Season Programmes
An exploration of New World ideas with a pertinent focus on nature and climate change ahead of COP26
New voices join Orchestra favourites.
Following the announcement of a three-year contract extension earlier this year, Music Director Thomas Søndergård makes a welcome return to the stage with three programmes this autumn.
The Autumn Season opens with Søndergård conducting Stravinsky's Firebird suite. Bruno Delepelaire, Principal Cellist with the Berlin Philharmonic, plays Tchaikovsky's Rococo Variations, and in the latest of the RSNO's Scotch Snaps series the Orchestra performs The Isle is Full of Noises! by Matthew Rooke, one of Scotland's most original composers. The Scotch Snaps series, supported by the John Ellerman Foundation, continues to celebrate the diversity of composers born or living in Scotland, introducing audiences in Scotland and beyond to their new compositions.
Søndergård returns in November to conduct Dvořák's New World Symphony, a reflection of our own new world which is currently being reshaped by the pandemic and climate emergency. He is joined by visionary violinist Midori, who returns to Scotland to perform the world premiere of Detlev Glanert's Second Violin Concerto, To the Immortal Beloved, a piece co-commissioned by the RSNO, Suntory Hall, Tokyo, NDR Elbphilharmonie Orchestra and Borusan Istanbul Philharmonic and written especially for her. Having been delayed from the RSNO's 2020:21 Season due to the pandemic, the first live performance of this piece in the UK is much anticipated.
Danish conductor Michael Schønwandt makes his RSNO debut conducting Rimsky-Korsakov's Scheherazade. Esteemed pianist Kirill Gerstein joins the Orchestra for Ravel's Piano Concerto for the Left Hand in a concert which opens with Richard Strauss' Tod und Verklärung.
In the final of his three Season appearances, Thomas Søndergård conducts a Scandinavian programme featuring Bent Sørensen's Evening Land and Sibelius' Second Symphony. Award-winning Scottish Mezzo-Soprano Catriona Morison joins for Berlioz Les nuits d'été.
Acclaimed South Korean pianist Sunwook Kim returns to perform Brahms Piano Concerto No1 under the baton of rising Finnish star Eva Ollikainen, who makes her RSNO debut.
Principal Guest Conductor Elim Chan launches the festive season with Tchaikovsky's Nutcracker accompanied by French pianist Bertrand Chamayou performing Ravel's Concerto in G major.
The RSNO will perform a concert in early October in Aberdeen, Dundee and Glasgow, as Rory Macdonald conducts RSNO Principal Clarinet Timothy Orpen in a performance of Mozart's Clarinet Concerto.
COP26: New World
Søndergård conducts Dvořák's New World Symphony
Midori performs the live premiere of Detlev Glanert's Second Violin Concerto
Dies irae with Patricia Kopatchinskaja, Berlin Philharmonic Artist in Residence
Anna Thorvaldsdottir Metacosmos
Bent Sørensen Evening Land
Sibelius Symphony No2
Rautavaara Swans Migrating
The first weekend of the COP26 United Nations Climate Change Conference is marked by Thomas Søndergård conducting Dvořák's New World Symphony. A 'new world' resonates throughout the Season's programming, with the RSNO reflecting upon humankind's everchanging relationship with the environment. Accompanied by Swans Migrating from Finnish composer Einojuhani Rautavaara's Concerto for Birds and Orchestra, preserving the nature that has inspired so much of the artistic world is at the forefront of this programme.
Renowned violinist Midori joins Søndergård for the world premiere of Detlev Glanert's Second Violin Concerto, To the Immortal Beloved. The violinist, who is also a UN Messenger of Peace, comes to Glasgow just as the city will be in the midst of the COP26 Conference. With the world watching Scotland, the RSNO hopes to reflect optimism for a brighter global future.
During the closing days of the COP26 Conference the RSNO Chamber Ensemble will perform Dies Irae, a musical response to climate change, starting with Galina Ustwolskaja's Dies Irae and featuring music by Biber, Crumb, Lotti and Dowland. Renowned violinist Patricia Kopatchinskaja, recently appointed as Artist in Residence at the Berlin Philharmonic Orchestra, leads an RSNO ensemble alongside the RCS Voices for this uniquely curated concert experience.
Later in November, when the Conference is over and talk must turn to action, Finnish conductor Eva Ollikainen makes her RSNO debut conducting Icelandic composer Anna Thorvaldsdottir's Metacosmos. The piece is constructed around the natural balance between beauty and chaos, masterfully drawing out lines and structures from very complex soundscapes. Thorvaldsdottir describes how 'elements can come together in utter chaos to create a unified, structured whole', a sentiment hopefully echoed beyond the concert hall.
The RSNO has commissioned three new poems by Scottish poet Hollie McNish to accompany the RSNO Chorus' performance of Haydn's oratorio The Creation. Bringing new life to the The Creation's text in response to the ongoing climate emergency, this choral masterpiece will be conducted by RSNO Chorus Director Gregory Batsleer.
Family Concerts and Film Music
RSNO at the Movies: James Bond concert following the cinematic release of No Time to Die
Festive family favourite The Snowman makes a welcome return in December with comedian Hugh Dennis presenting
Children's Classic Concerts' Halloween special Ghost Ship with the RSNO Junior Chorus
Children's Classics Concerts bring festive cheer with Santa's Postbox
Bond enthusiasts looking to celebrate the delayed release of No Time to Die can enjoy the Music of James Bond, with West End star Emma Lindars and Strictly Come Dancing vocalist Lance Ellington.
The RSNO's Christmas tradition returns with a screening of Raymond Brigg's enchanting film The Snowman. Shown on a big screen and accompanied by the Orchestra, the film will be narrated by special guest Hugh Dennis, star of the BBC's Outnumbered.
The RSNO's popular family concerts in collaboration with Children's Classic Concerts make a welcome return at Halloween and Christmas, presented by Owen Gunnell and starring the RSNO Junior Chorus. Designed to introduce children to the sensational sounds of the symphony orchestra, these family concerts are perfect for children aged 4-12.
The RSNO Chorus return to the stage
The RSNO Chorus last performed together on stage in March 2020. Choirs across the country have experienced particularly limiting restrictions since the first lockdown was introduced, with rehearsals reduced to online sessions. It is with great delight that the Chorus is reunited under Chorus Director Gregory Batsleer for this year's unique performance of Haydn's Creation. They are joined by soloists Anna Dennis, Andrew Staples and Neal Davies, as well as Scottish poet Hollie McNish.
The Chorus perform again in December, bringing Handel's Messiah to Glasgow joined by vocalists Jeni Bern, Tim Mead, Benjamin Hulett and Mathew Brook. A fitting return to the stage for the Chorus, which was first formed in 1843 to perform Handel's choral masterpiece, premiering the work for the first time in Scotland in Glasgow's City Halls.
Chief Executive of the RSNO, Alistair Mackie, said:
"Music only fully comes to life when it is shared with others, and we can't wait to experience that unique buzz that surrounds a big symphonic concert with audiences again. Building on the work of our recent Digital Seasons, for the first time, this six-concert Season will be presented both in-person and live-streamed so that the live concert atmosphere can be shared with people throughout Scotland and internationally.
We're hoping that in welcoming back our friends and supporters to concert halls alongside our ever-growing digital audience we're finding a new place in the world as it is today. It is an exciting time to be performing as a modern symphony orchestra, bringing such a varied programme to Scotland, with exceptional international talent such as Patricia Kopatchinskaja, Sunwook Kim and Eva Ollikainen to perform alongside Scotland's National Orchestra."
Music Director Thomas Søndergård said:
"I am thrilled to be returning to the stage to perform for our audiences who have shown the Orchestra such encouragement over the last difficult year.
The Season will be a celebration of coming back together, a fresh start. As a touring orchestra, it has been an unusual time not being able to perform across Scotland. It has been exciting, however, reaching out to new areas through our digital concerts, which in their own way have enabled us to travel the world.
We continue sharing the stage with exciting artists, attracting soloists from across the world, as well as highlighting the RSNO's own exceptional talent. I can't wait to perform for you, our audience, once again."