Women Composers Throughout History
Posted Tue 15 February 2022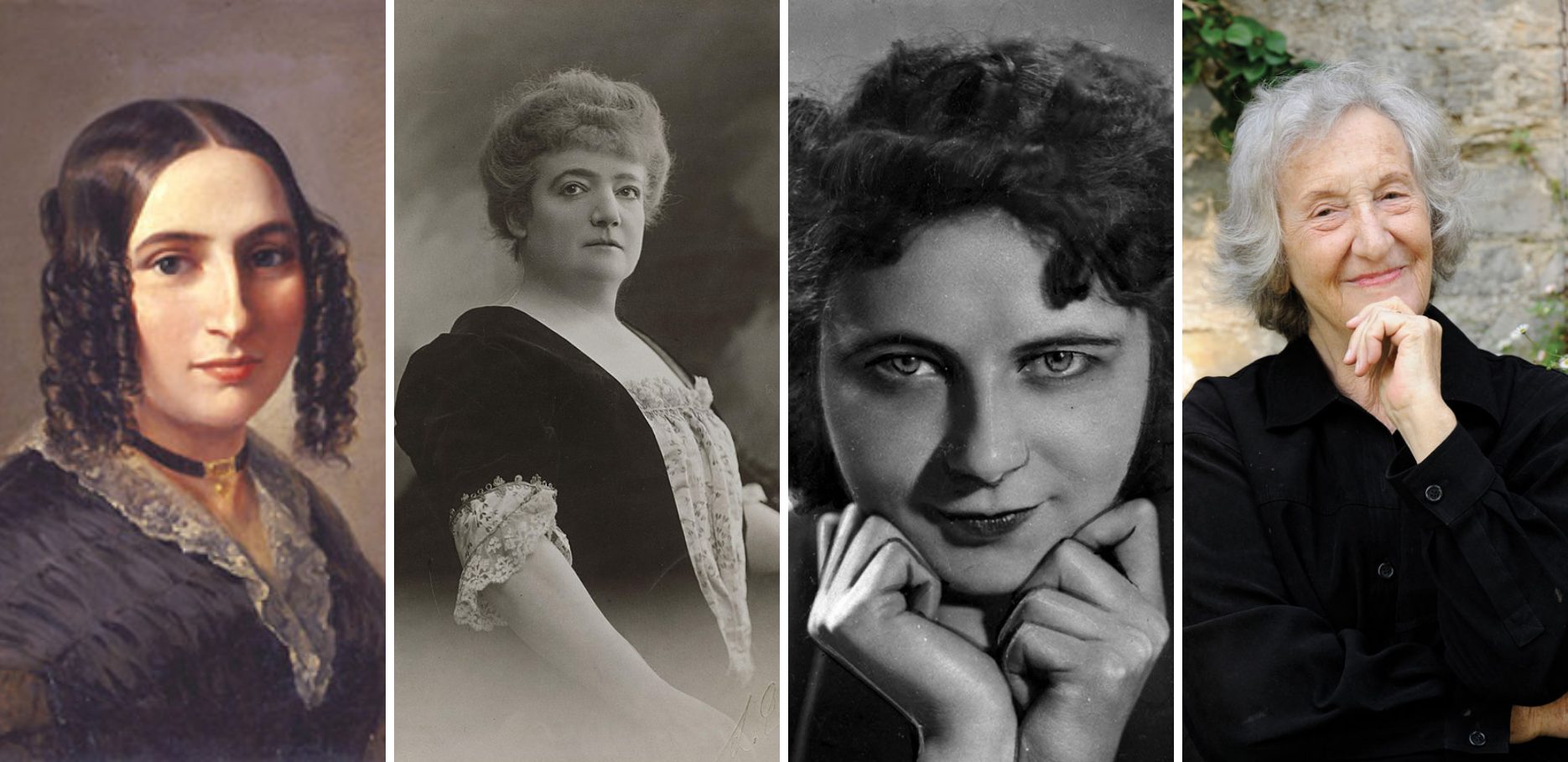 This Spring/Summer 2022 Season, we are delighted to be performing work by historical and contemporary female composers including Fanny Hensel, Augusta Holmès, Grażyna Bacewicz, and Thea Musgrave.
These performances are made possible with funding from the ABO Trust's Sirens programme, a ten-year initiative to support the performance and promotion of music by historical women composers, and the Ambache Charitable Trust, which raises the profile of music by women.
Ahead of the performances, read on to find out about these fascinating composers.
Fanny Hensel (1805-1847)
Fanny Hensel (née Mendelssohn) was born in 1805 in Hamburg, Germany. The older sister to composer Felix Mendelssohn, Fanny was a gifted pianist and composer in her own right, though her ambitions were not entirely supported by her family. Her father, writing to her in 1820 said, "Music will perhaps become [Felix's] profession, while for you it can and must only be ornament". That did not dissuade Fanny though. In total she wrote over 460 pieces of music, with some being published under her brother's name, including the song, Italien. It was only in 1846, at the age of 41, that her work was published under her own name, tragically a year before her death.
Hear Fanny Hensel's Overture in C major performed on 23 March 2022 in Glasgow and 24 March 2022 in Dundee.
Augusta Holmès (1847-1903)
Augusta Holmès was born in 1847 in Paris, France. Similar to Fanny Hensel, Augusta's family discouraged her musical interests, and it was only after her mother's death that she was able to pursue her passion. A close friend of composer Franz Liszt and student of César Franck, Augusta wrote symphonies, symphonic poems, choral works, operas and many songs, and was well known in the Parisian culture scene. Competing in a male-dominated world, Augusta simply declared, "I must show the males what I'm made of!"
Hear Augusta Holmès' La nuit et l'amour, Interlude from Ludus Pro Patria performed on 26 May 2022 in Aberdeen, 27 May 2022 in Edinburgh and 28 May 2022 in Glasgow.
Grażyna Bacewicz (1909-1969)
Grażyna Bacewicz was born in 1909 in Lódź, Poland. Encouraged by her father, Grażyna studied violin, piano and composition at Conservatory level, and later became First Violin at the Warsaw Polish Radio Orchestra (1936-1938). Throughout her life, Grażyna was an avid composer, particularly of string music. She wrote various violin, viola and cello concertos, plus several string quartets and sonatas. Even during the Second World War, when Warsaw saw Nazi-occupation, Grażyna continued to compose and often performed clandestine concerts.
Hear Grażyna Bacewicz's Divertimento performed on 4 March 2022 in Edinburgh and 5 March 2022 in Glasgow.
Thea Musgrave (1928 – )
Thea Musgrave is a Scottish-American composer from Edinburgh, Scotland. Known for dramatic concertos, operas, choral works and chamber music, Thea is described as being "one of the most respected and exciting contemporary composers in the Western world". Having studied in Edinburgh and Paris, her compositions were first performed at the BBC and the Edinburgh International Festival, which led to a career that has spanned over 60 years. To add another string to her bow (excuse the pun), Thea has also conducted her own works, including performances with the RSNO! These performances notably include Thea conducting at the Orchestra's 'Musica Nova' festival in 1971 and at the world premiere of her Viola Concerto at the London Prom in 1973.
In her biography, Thea states that she is frequently interviewed about being a woman composer, to which she replies, "Yes, I am a woman; and I am a composer. But rarely at the same time."
Hear Thea Musgrave's Song of the Enchanter performed on 12 May 2022 in Dundee, 13 May 2022 in Edinburgh and 14 May 2022 in Glasgow.
Song of the Enchanter is part of the RSNO's Scotch Snaps series, kindly supported by the John Ellerman Foundation.