RSNO announces new singing strand of community engagement
Posted Fri 13 October 2023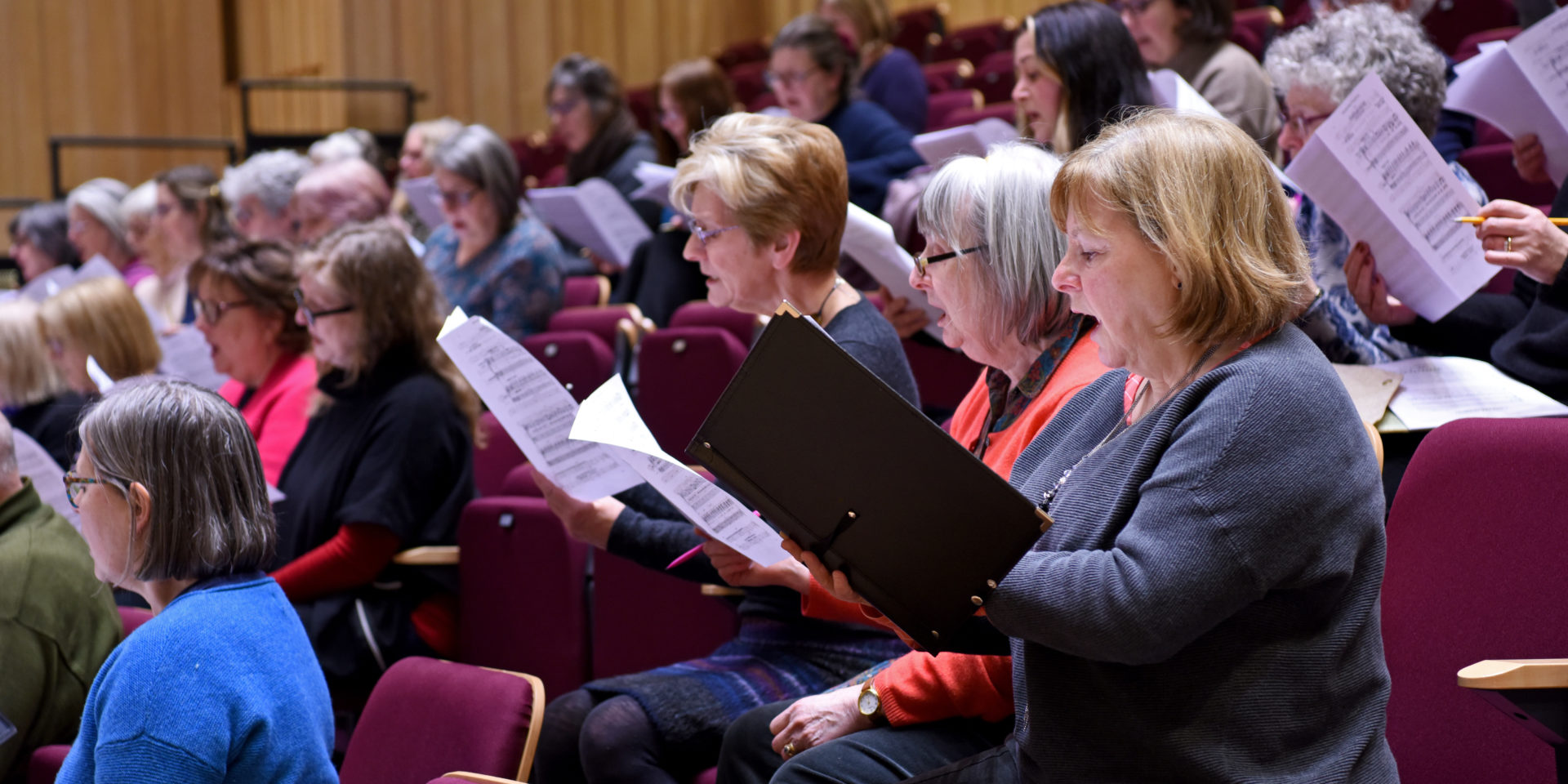 The Royal Scottish National Orchestra goes back to its roots to announce a new strand of community vocal activity. The RSNO Chorus, founded in 1843, celebrates its 180th anniversary this year which is marked by the launch of three new projects.
Starting from October, a Chorus Academy based in Dundee, a lunchtime workplace choir and a buggy choir for parents with young children based in Glasgow City Centre will make up the choral strand's initial expansion, with plans ongoing for future activity. Activities are designed with the benefits of community singing for health and wellbeing at their core and are open to all, without audition.
RSNO Chorus Academy in Dundee will take the extensive success of its Glasgow-based counterpart since 2015 and apply its strengths to the communities of Scotland's East Coast. The choir is designed to encourage singers who would like to build their confidence in all aspects of singing, including choral techniques, singing techniques and musicianship, as well as reading a musical score.
RSNO Workplace Choir is an un-auditioned choir based in Glasgow for city workers where singing is used as a tool to support mental health and wellbeing. The workplace choir offers the opportunity for employees across the city to meet weekly and experience the rejuvenating effects of group singing during their lunchbreak.
Also based in Glasgow City Centre, RSNO Buggy Choir will provide new parents/carers with the chance to join together in a relaxed environment with their babies to partake in adult-focused group singing to boost emotional and mental wellbeing. It aims to provide an opportunity to focus on self-care and wellbeing at a time when caring for yourself as a parent is vital.
The three new choirs will sit alongside the already established and highly respected RSNO Youth Chorus, RSNO Chorus and RSNO Chorus Academy (Glasgow).
On the expansion, RSNO Director of Engagement Andy Stevenson said:
"The expansion of our choral offering to include three new unauditioned community singing opportunities is really exciting for the future of our organisation. There is a wealth of research detailing the multi-level benefits of singing for mental health and wellbeing and these opportunities all aim to aid participants' community interaction and feeling of belonging. We can't wait to get started and hear singers' experiences in the new choirs."
For more information or to sign up, visit: rsno.org.uk/join-in/singers/