RSNO & SCO announce joint 'Youth Assembly' initiative
Posted Mon 10 July 2023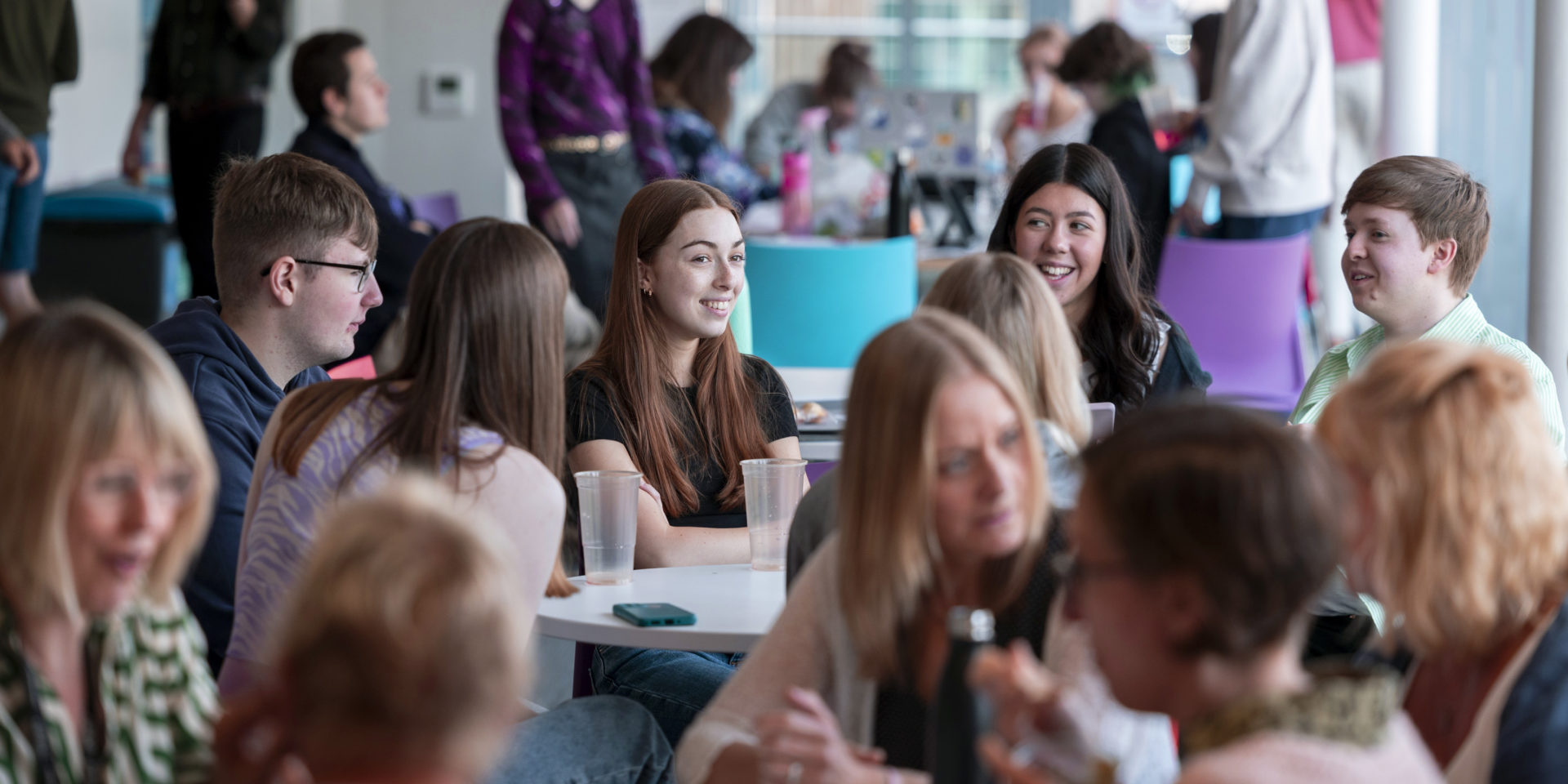 The Royal Scottish National Orchestra (RSNO) and Scottish Chamber Orchestra (SCO) partner to launch a Youth Assembly – a new joint initiative to enable both organisations to embed young voices into the heart of their working practices. The professional development scheme will offer eight Scotland-based young people aged 18-23 an invaluable opportunity to serve in an advisory capacity to both the RSNO and the SCO.
Members of this joint Youth Assembly will have a remit to identify priorities for developing, strengthening and deepening each organisation's youth engagement and to contribute to the implementation of ideas and projects that support these priorities. In return, through acting as members of the Youth Assembly during an 18-month term of service, the young people will gain valuable life and work experience as well as practical experience in leadership and governance.
Members will gain unique in-depth experience of contributing to future strategy and design of activities in a National Performing Company.
Members will gain firsthand knowledge and skills in arts management (concerts, marketing, learning & engagement); working closely with artists, staff, board members and peers at both organisations.
The cohort will plan an event together that will be presented in both the SCO and RSNO Seasons.
Mentorship will be provided from both RSNO and SCO Senior Management teams and RSNO/SCO Creative Learning & Engagement teams.
Members will receive a reference from the RSNO or SCO Chief Executive, outlining key competencies demonstrated through the member's participation and contributions, at the end of their tenure.
Bursaries will be provided to cover costs of participation, such as travel or access to Discussion Days hosted in Edinburgh, Glasgow and online.
Applications open now, with a closing date of Monday 7 August 2023 at 12pm.
Application info and downloadable Information Packs are available here.
RSNO Chief Executive Alistair Mackie said: "I welcome the RSNO working together with SCO on this brand-new scheme for young people. Combining the expertise of both organisations will provide the Youth Assembly with an excellent platform to develop the skills to be the boards and management teams of our collective future. I look forward to welcoming the new members into our offices, board rooms and concert halls, and hearing their insights over the next 18 months."
SCO Chief Executive Gavin Reid said: "The Youth Assembly is a key way for both organisations to incorporate the voices of young people into the heart of our work. We are very much looking forward to working with our first Youth Assembly cohort and to sharing some rich and exciting discussions about our future activities with this group."
Applicants are invited to submit an online application and a short CV in advance of the deadline in August 2023. Application info and downloadable Information Pack are available here. Successful first-round candidates will be invited to interview in early September with tenure to begin shortly after.
RSNO Lead Project Manager – Rosie Kenneally: engage@rsno.org.uk
SCO Creative Learning Producer (Education & Talent Development) – Atzi Muramatsu: connect@sco.org.uk