5 Things to Entertain Kids this December
Posted Fri 25 November 2022
With the festive season just around the corner, we've put together five musical treats to entertain children of all ages this Winter.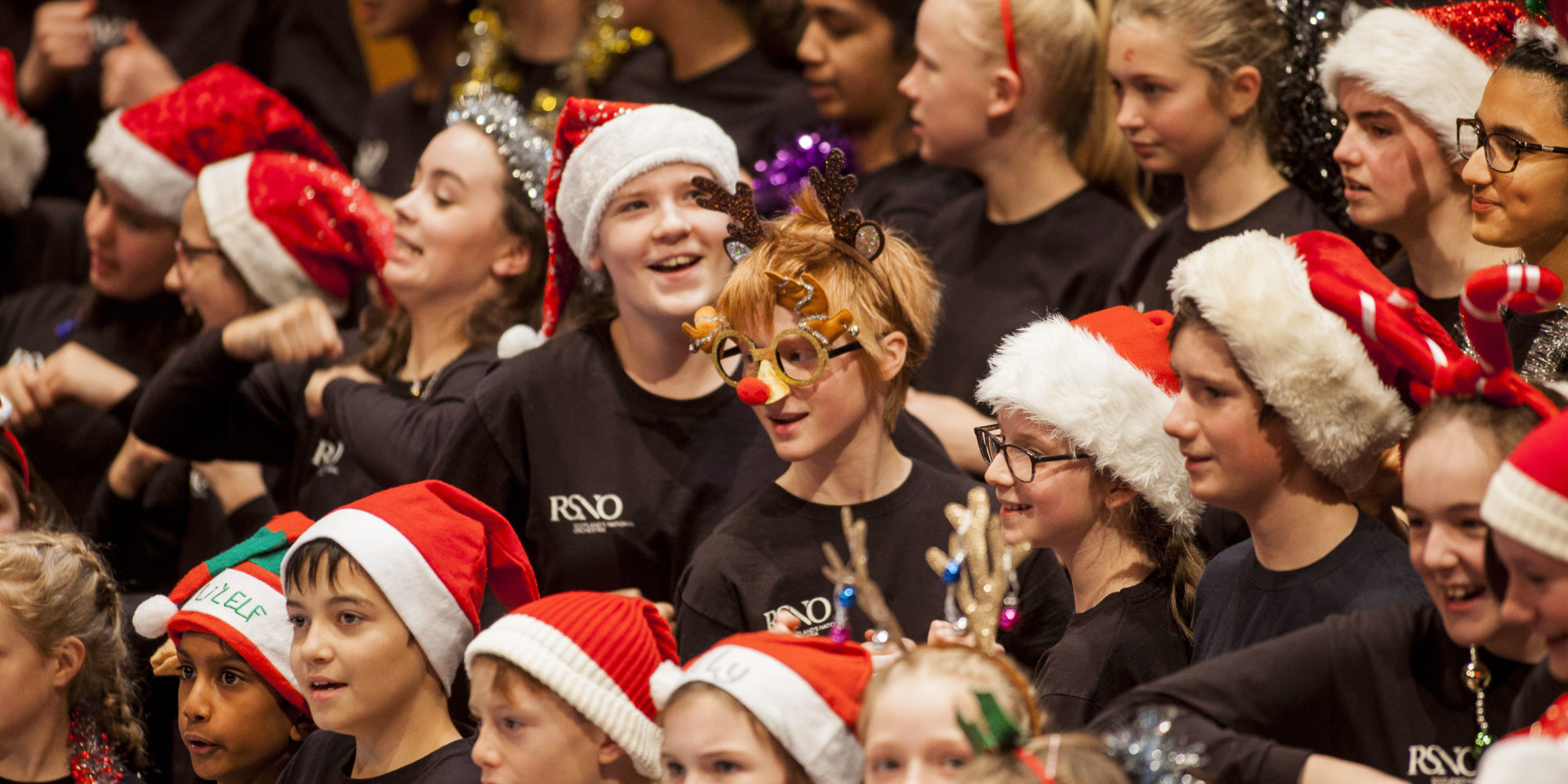 For the whole family to enjoy: RSNO Christmas Concert featuring The Snowman
Our beloved Christmas Concert is back! Packed full of your favourite sing along carols and festive melodies, plus the magical film The Snowman narrated by the one and only Aled Jones – it's the perfect start to your Christmas!
Dates and venues:
Thu 15 Dec, 7.30pm: Music Hall, Aberdeen
Fri 16 Dec, 7.30pm: Caird Hall, Dundee
Sat 17 Dec, 2pm (sold out) and 6pm: Glasgow Royal Concert Hall
Sun 18 Dec, 3pm: Usher Hall, Edinburgh
For the perfect festive read: Gaspard's Christmas
Primary-aged children will love the latest tale of Gaspard the Fox! This heart-warming festive adventure follows Gaspard as he makes an astonishing discovery and, with the help of his friends, saves Christmas. Enjoy the book (available at all good retailers) ahead of the live concert premiere, which will see author Zeb Soanes narrating, illustrator James Mayhew live drawing on the big screen and music by Jonathan Dove performed by your very own RSNO.
Dates and venues:
Fri 23 Dec, 3pm: Usher Hall, Edinburgh
Sat 24 Dec, 1pm and 3pm: New Auditorium, Glasgow Royal Concert Hall
For the wee ones: Download the RSNO Astar app
Introduce your baby to the wonderful world of music with our free app that features a selection of classical music for babies to wake, play and nap to.
For when the kids (or you!) have had enough of Christmas films: Enjoy Yoyo & The Little Auk at home
Our free, 20-minute animation is the perfect introduction to classical music and storytelling for children aged 3-6. The story follows the tale of a little auk that becomes separated from its family during a terrible storm. The little auk is found by Yoyo, a wee girl who is getting ready for her favourite night of the year – the Inverkithkin Ceilidh…
Yoyo & The Little Auk, narrated by actor James Cosmo, is part of Scotland's Year of Stories 2022 programme, supported by EventScotland and VisitScotland.
Watch the film for free from 30 November 2022 on our YouTube channel.
For the kids who can't wait for Santa: The Night Before Christmas
Join the Orchestra and our friends at Children's Classic Concerts as we prepare for the big day! Presenter Owen has slept through the start of December and now he's in a panic… there's so much to fit in: letters for Santa, seasonal singalongs to arrange, not to mention a trip to Lapland! Perfect for children under 12, these concerts will also feature BSL interpretation (Edinburgh concert) and audio description (Glasgow 3pm concert).
Dates and venues:
Sun 4 Dec, 3pm: Usher Hall, Edinburgh
Sat 10 Dec, 1pm and 3pm: Glasgow Royal Concert Hall
Selling fast but BSL and audio description tickets are still available