,
,
Debussy Prélude à l'après-midi d'un faune
Mozart Clarinet Concerto K622
Interval
Dvorák Slavonic Dances Op72, Nos1, 2, 5 and 7
Beethoven Symphony No5

Clemens Schuldt Conductor
John Suchet Presenter
Kari Kriikku Clarinet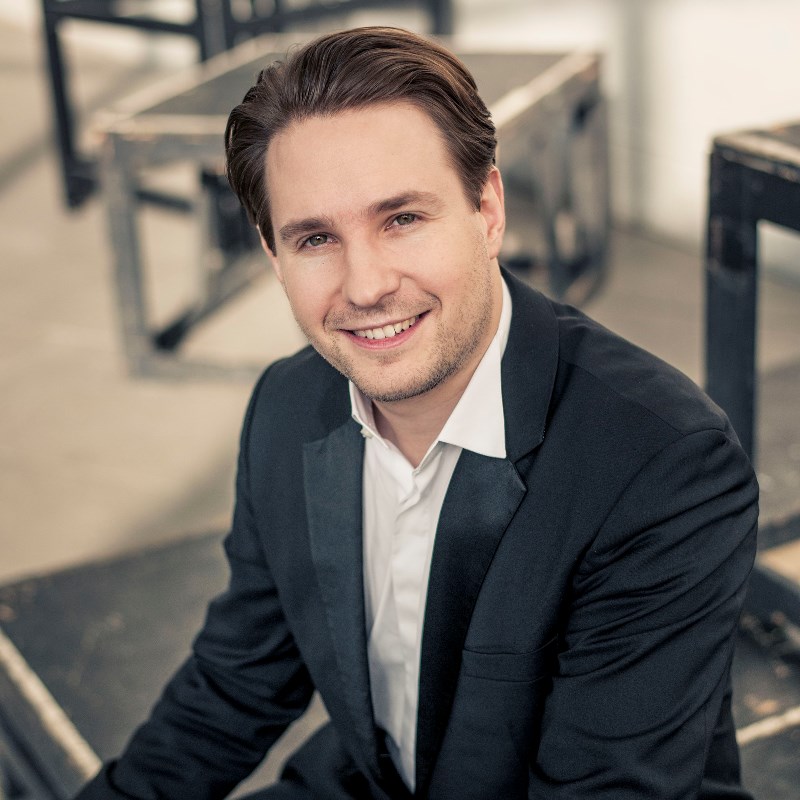 Clemens Schuldt Conductor
Clemens Schuldt is Principal Conductor of the Munich Chamber Orchestra and is widely praised for his innovative interpretations of classical and romantic Germanic repertoire, often using his creativity to include lesser known or contemporary repertoire in his programmes. Schuldt has enjoyed considerable success in the UK including recent debuts with BBC Philharmonic Orchestra, Royal Scottish National Orchestra, Royal Northern Sinfonia and regular appearances with the Scottish Chamber Orchestra, most recently on tour to Germany. Other orchestras with whom he appears include Deutsche Symphonie-Orchester Berlin, Radio-Sinfonieorchester Stuttgart, Bamberger Symphoniker, Deutsche Kammerphilharmonie Bremen, Netherlands Philharmonic, Orchestre de Chambre de Lausanne, Lapland Chamber Orchestra, National Polish Radio Symphony Orchestra, Orchestre Philharmonique de Strasbourg, Yumiuri Nippon Orchestra Tokyo, Orquesta Sinfonica de Radio Television Espanola in Madrid and Orquestra Simfònica de Barcelona. Soloists he works with include Daniil Trifonov, Kit Armstrong, Sally Matthews, Hakan Hardenberger, Francois Leleux, Xavier de Maistre, Steven Isserlis and Nils Mönkemeyer. The 2016/17 season saw Schuldt make notable debuts with Radio-Symphonieorchester Wien, WDR Sinfonieorchester Cologne, Spanish National Symphony Orchestra, Swedish Chamber Orchestra, Orchestre de la Suisse Romande and Den Norske Opera Orchestra. He returns to the Netherlands Philharmonic Orchestra with two appearances at the Concertgebouw and the Philharmonia Orchestra, following his highly praised tour to Spain with Daniil Trifinov last season. Further afield, he continues his success in Japan with appearances with the New Japan Philharmonic and Hiroshima Symphony, before making debuts with the Tasmanian Symphony and Hong Kong Sinfonietta.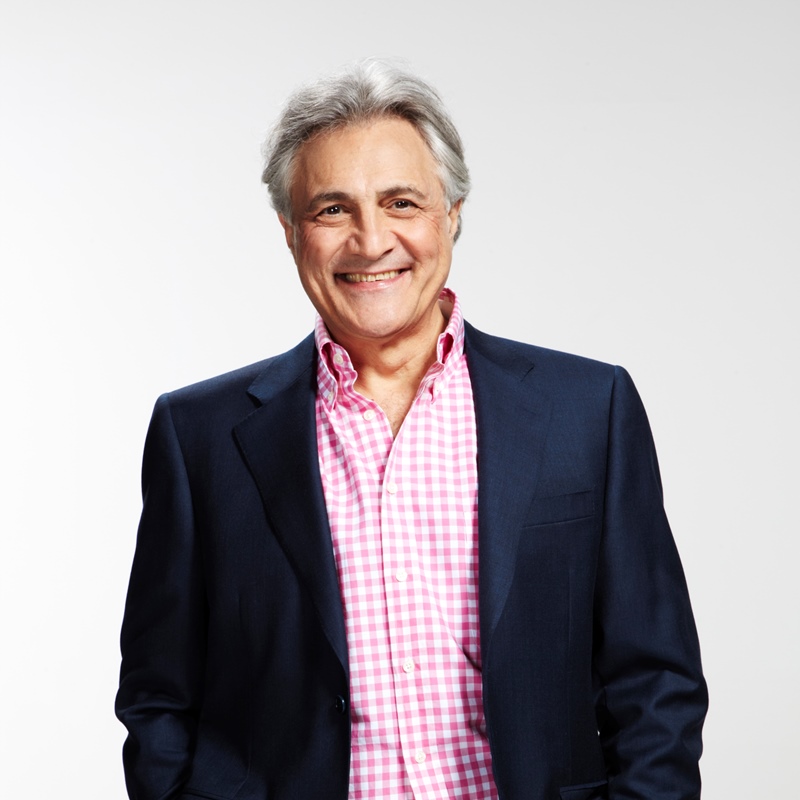 John Suchet Presenter
John Suchet presents the flagship morning show on Classic FM every weekday from 9:00am to 1:00pm. He has twice been honoured for his radio programme on Classic FM, at the New York Festivals International Radio Programme Awards in 2014, and the Association for International Broadcasting Awards in 2013. Before joining Classic FM, John was best known as one of the country's most popular television reporters and newscasters. As a reporter for ITN, he covered major events around the world, including the Iran Revolution, the Soviet invasion of Afghanistan, and the Philippines Revolution. He then became a newscaster for ITN, presenting all major bulletins including News at Ten. John has been honoured in both roles. He was Television Reporter of the year in 1986, and Television Newscaster of the year in 1996. In 2008 the Royal Television Society accorded him its highest accolade, the Lifetime Achievement Award. John has had a lifelong passion for classical music, in particular for the life and works of Beethoven. He has published six books on the great composer, the most recent being a full length biography, "Beethoven, the Man Revealed", published to acclaim in 2012. In September 2015 he published a biography of the Strauss family, "The Strauss Dynasty and Vienna", which entered the Sunday Times bestseller list at no.8. His latest book is "Mozart, the Man Revealed" (published 29th September 2016). John has been awarded an Honorary Doctorate by his old university, The University of Dundee, and Honorary Fellowship of the Royal Academy of Music for his work on Beethoven.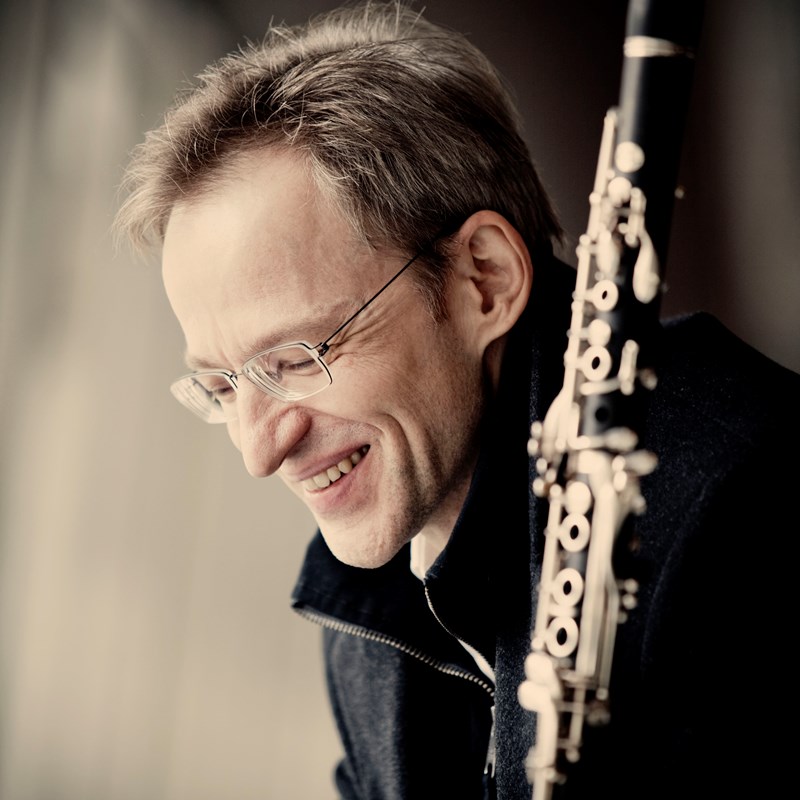 Kari Kriikku Clarinet
As reported in the New Yorker it is not an uncommon occurrence for this consummate artist to bring his audience to its feet, even if the repertoire, or Kriikku himself, is being heard for the first time. A champion of contemporary music for the 2016/17 season Kari Kriikku has looked to the more intimate sized ensembles for new additions to his repertoire. For the Venice Biennale 2016 with Quattour Diotima and Finnish pianist Tuija Hakkila-Helasvuo the sextet will perform a new chamber work of Kaija Saariaho's, "Figura", which will be further premiered at the 2017 Présence Festival, Paris. He brings Michel van der Aa's "Hysterisis", to Tapiola Sinfonietta. This work for small ensemble and electronics Kriikku himself co-commissioned giving the Finnish and Dutch premieres with Lapland Chamber Orchestra and John Storgårds and returning to Amsterdam's Concertgebouw Hall with the Amsterdam Sinfonietta, later recording the work. As a member of the Toimii! Ensemble he will perform Magnus Lindberg's "Kraft" in Luxembourg. Highlights in 2016/17 season also included his third return to the New York Philharmonic performing Kaija Saariaho's D'OM LE VRAI SENS with Esa-Pekka Salonen, performances with RTE Orchestra Dublin/ Sachio Fujioka, Swedish Radio Symphony with Susanna Mälki, Iceland Symphony/Anna-Maria Helsing and Lahti Symphony Orchestra withDima Slobodeniouk.